Shooting for 300+ mph: SSC North America Tuatara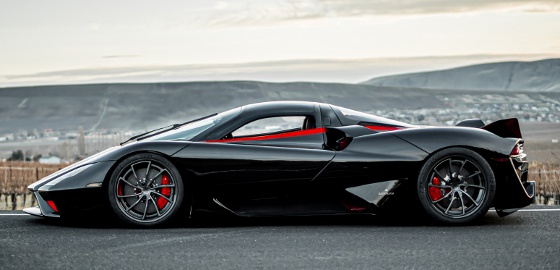 SSC North America, the only supercar manufacturer in the United States, is aiming to capture the world speed record for a production car with its new 1,350-hp (1,750-hp using E85) Tuatara model, which combines high-end engine tech with funky aerodynamics to rocket the driver forward. It sports multiple fins and quirky design features, just like its namesake "living fossil" New Zealand lizard, but that's what makes it intriguing. Details are slim, but at least we get a good look around.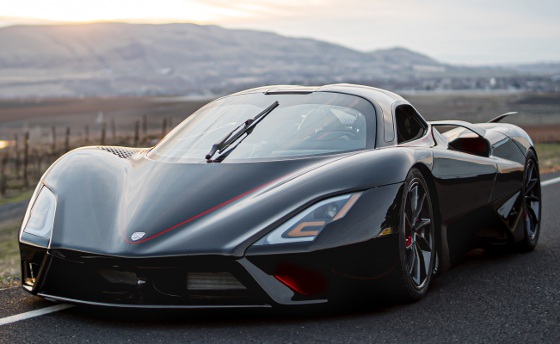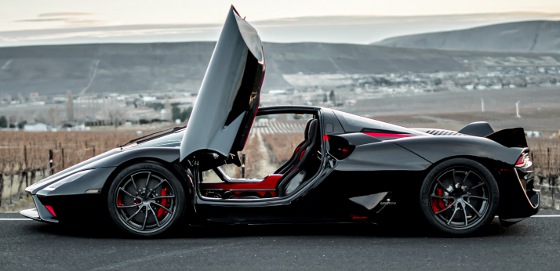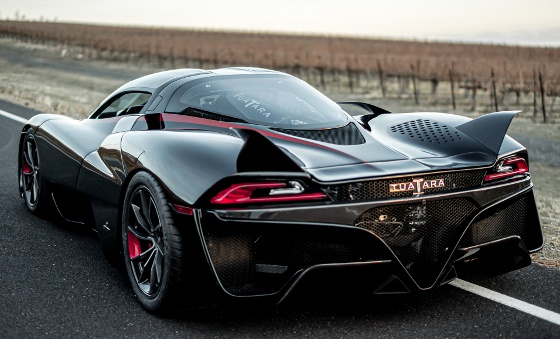 The concept debuted in 2018, but cars are just starting to roll out the door. With its manufacturing headquarters based in Richland, WA, SSC says it relied on aerospace design firms and suppliers to help with the design and engineering of the mid-engine two-seater that relies on carbon fiber for much of its construction. The company also partnered with world-famous automotive designer Jason Castriota, who has spearheaded impressive concepts, one-offs, and production-car designs for Maserati, Ferrari, and Rolls-Royce, and is now the global brand director for Ford's battery electric vehicles, besides having his own consulting business.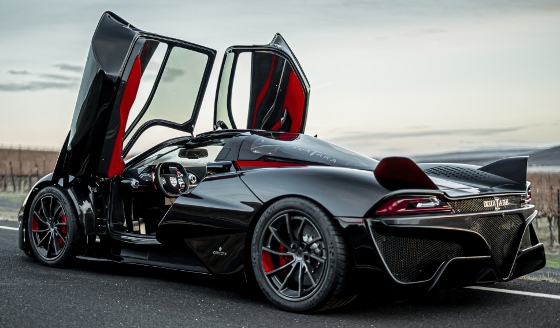 Tuatara is the second supercar available from SSC and will be available to only 100 customers. The company produced its first car, the mid-engine, 1,183-hp Ultimate Aero, in 2006. It had a TT (twin-turbocharged) version that captured the world production-car speed record in 2007 (256.14 mph) and held it until 2010.
The widely accepted current fastest production car is the Koenigsegg Agera RS, which hit 277.87 mph in 2017 in several trials. Guinness World Records lists the Bugatti Veyron 16.4 Super Sport as the official world-record holder (2010, 267.856 mph). The Bugatti Chiron Super Sport demonstrated 304.77 mph in a pre-production prototype in 2019, but that was only in a uni-directional top-speed run.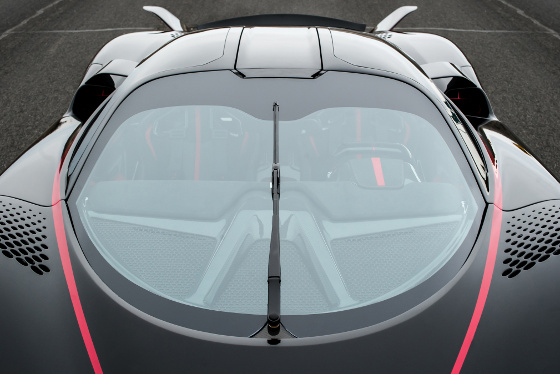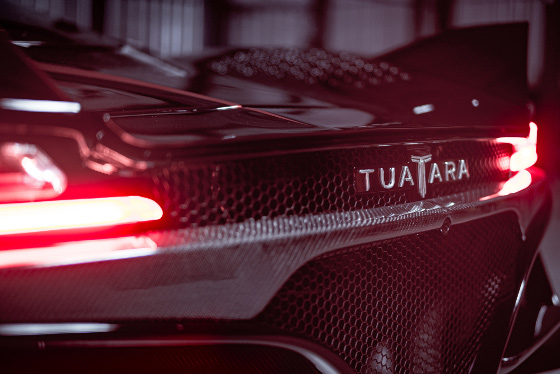 Will SSC grab back the record with their new creation? We should see soon, because production has begun.
The Tuatara has a built-from-the-ground-up 5.9-liter twin-turbocharged V8 (8,800-rpm redline) with a flat-plane crank configuration. The powerplant was designed in collaboration with Nelson Racing Engines. The car has a CIMA 7-speed semi-automatic transmission that boasts "sub-100-millisecond track shifting."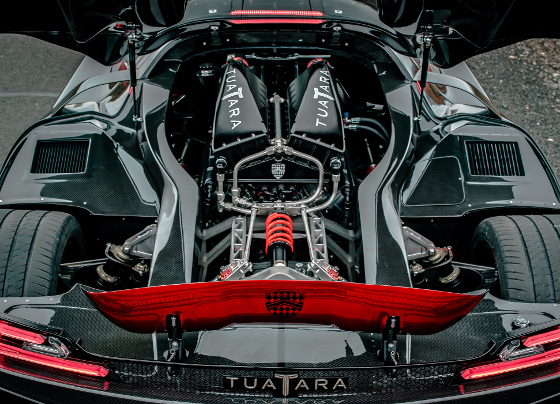 The custom intake system, proprietary to the Tuatara, features dual heat exchangers, independently dedicated to water and air cooling systems. SSC says, "Extensive development and testing went into the shape and the length of the intake runner design, as well as the precise positioning of the 16 injectors (eight primary and eight secondary) to fine-tune the powerband and acceleration."
Sport Mode, the default configuration, sets the car at a 4.0-in.-front and 4.5-in.-rear ride height, as well as a transmission configuration to allow for regular shifting for daily driving. Track Mode lowers the ride height to 2.74 in. front and 3.25 in. rear, adjusts the geometry of the suspension for extreme track-level handling, substantially increases shift responsiveness, and dynamically activates a rear wing control surface, adjusting pitch and height based on speed to maintain deliberate airflow and balanced precision downforce. While braking, the active rear wing deflects accordingly, spoiling the airflow and delivering the necessary high-end braking capabilities. Front Lift Mode raises the front suspension an additional 40 mm to clear speed bumps and such.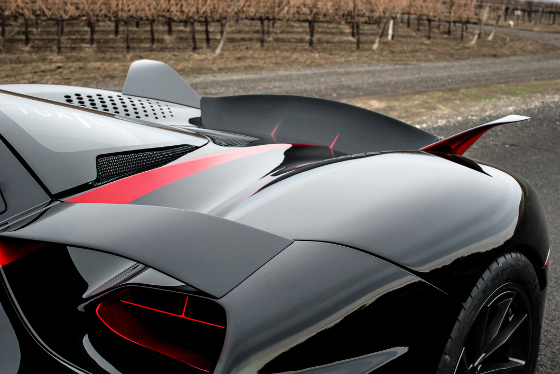 The all-carbon-fiber body and chassis not only give the Tuatara a lightweight structure, but also provide an unmatched hypercar drag coefficient of 0.279. Noticeable right away are the rear shark fins, which stand up from the body and are ready to cut some serious air.
Pop the car's front hood and engine access in the back, and you get something that looks like a cartoon transformer ready to do battle. In black, this car could easily be a Batmobile design contender.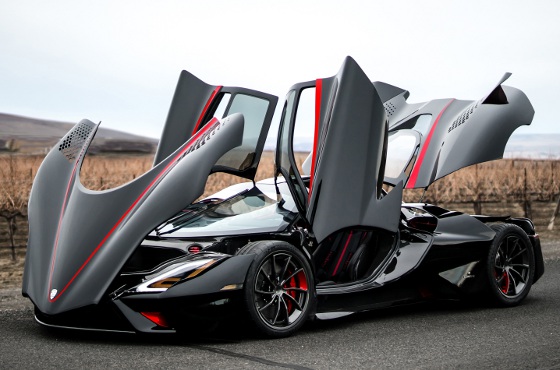 Inside, the supercar reveals a pretty cozy cabin once its hydraulically actuated wing doors are opened. The interior is a mix of racecar design and some retro aerospace forms. Along with a reasonably sized touchscreen, the Tuatara features a flat-top steering wheel with custom paddle shifts, accessible buttons and toggles, and a shift light indicator to prompt the driver during intense track handling situations. A real standout is that passengers as tall as 6'5" will fit comfortably in the cabin -- even when sporting a race helmet.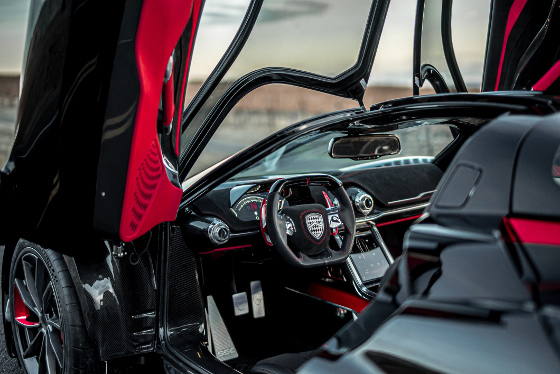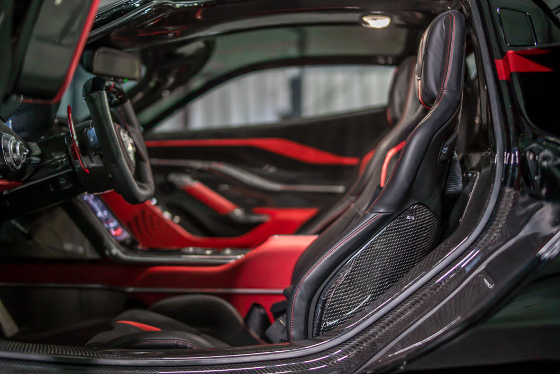 With all the design and technology available and a $1,600,000 base price, the biggest mystery for this car is, why they couldn't hide that wiper? It's removable for the track, thank goodness.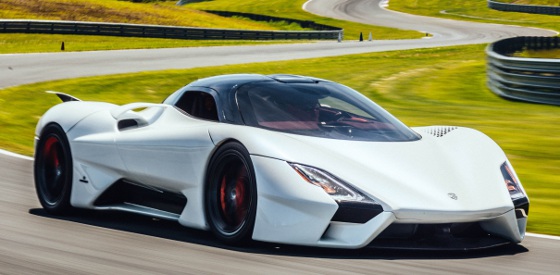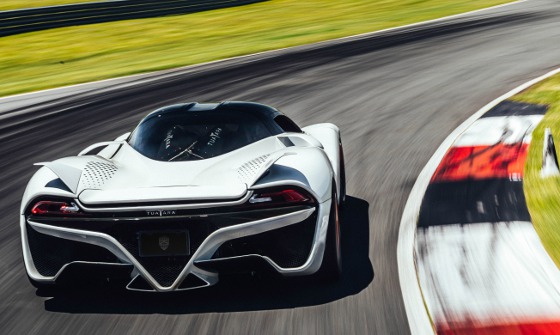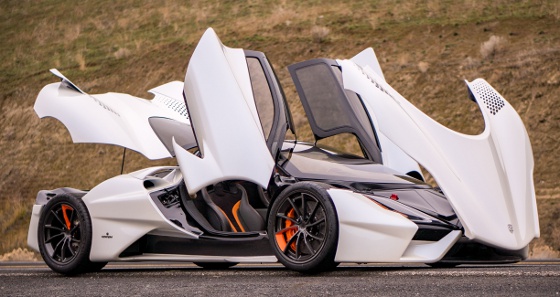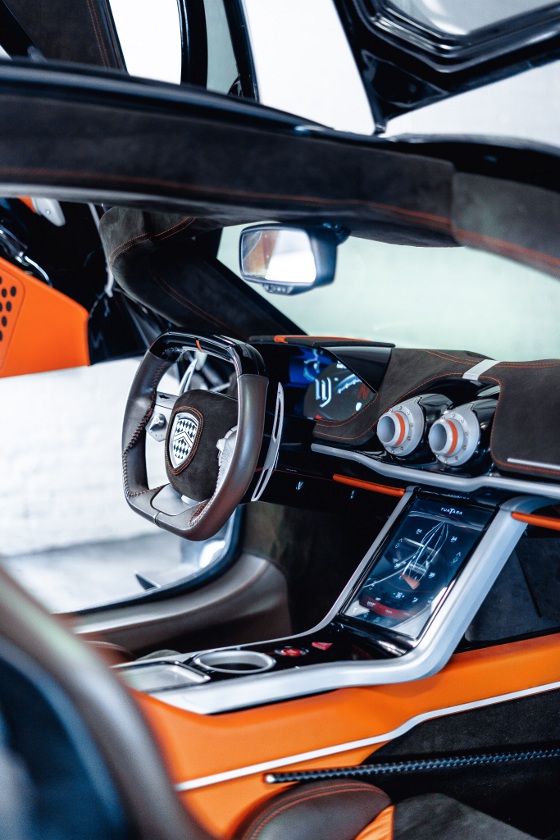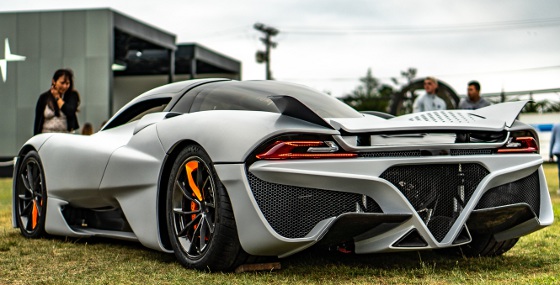 Source: SSC North America
Published May 2020
Rate this article