Feature-packed accelerometer claims to be world's smallest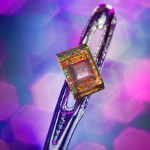 The MEMSIC MXC6226XC digital accelerometer is the world's smallest production accelerometer, measuring 1.2 mm x 1.7 mm x 1.0 mm. Its extremely small size and availability in a ball grid array (BGA) package provides designers enhanced flexibility for integration into space-constrained designs. The device integrates extensive signal conditioning circuitry, including a DSP, to enable superior motion sensing performance at a cost-sensitive price point for systems such as cell phones, toys, games, cameras, and appliances. It also serves as a high value-added replacement to designs employing mechanical switches, which are much less reliable and less capable.
Want more information? Click below.
---
Multi-use current transducers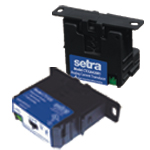 The CTC Series current transducers are ideal for monitoring current in PLCs and AMR systems or in remote control systems of SCADA software for automation and supervision, security, condition monitoring in protection systems, and for the predictive maintenance of conveyers, pumps, or HVAC motors. This transducer is designed with a clamped/split core for monitoring current in HVAC and industrial applications. An optional snap-on power relay for LED indication is also available.
Want more information? Click below.
---
Wireless sensor system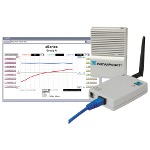 The new NEWPORT zSeries wireless sensor system provides Web-based monitoring of temperature, humidity, and barometric pressure in critical HVAC and refrigeration applications. The compact wireless "end devices" mount discretely on the wall in clean rooms, laboratories, museums, computer server rooms, warehouses, and any remote facility. The wireless end devices are powered by two AA 1.5-V alkaline batteries (included) that are inexpensive and widely available and transmit up to 300 ft (without obstructions or interferences) to a "coordinator" connected directly to an Ethernet network and the Internet. The wireless system complies with IEEE 802.15.4 operating at 2.4 GHz.
Want more information? Click below.
---
Magnetic rotary sensors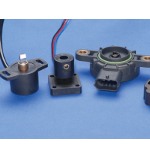 R-Series magnetic rotary angle sensors use the orientation of a magnetic pick-up to determine angle so that there is no mechanical wear. An embedded microprocessor, contained within the R-Series sensors, converts the magnetic orientation to an analog output that is repeatable to within 0.03% or 0.1° of measurement range – depending on model. These rotary position sensors can be programmed and reprogrammed for your application's angle and CW/CCW direction, and single or redundant output can be selected. R-Series have a measurement range up to 360° and have 12- or 14-bit resolution, depending on model.
Want more information? Click below.
---
New medical processing area for med sensors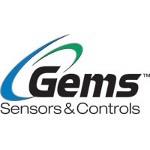 Gems Sensors & Controls, a global manufacturer of customized, application-engineered sensors, controls, solenoid valves, and subassemblies, has opened a 4,000-sq-ft. medical processing area at its Plainville, CT, headquarters. The additional space is part of a recent expansion completed in October 2011, which added 20,000 sq ft. of manufacturing space to the facility. The new addition will allow the company to improve medical product manufacturing layouts, providing better material/product workflow to address the specific needs of customers in the medical industry.
Want more information? Click below.
---
Research and buy the right sensing and control components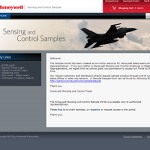 Honeywell Sensing and Control (S&C) has launched a new, full-featured website that makes it easy for developers and OEMs to find, order, and purchase the right sensing and control components for their industrial, medical, transportation, test and measurement, or aerospace solutions. The upgraded site includes a variety of microsites, portals, customer resources, and Web-based applications. These include a new distributor inventory stock check tool, sales rep/authorized distributor (Rep/AD) portal and product sample portal for channel partners, a supplier microsite, and the unique TruStability product configurator.
Want more information? Click below.
---
Capacitive humidity sensors and modules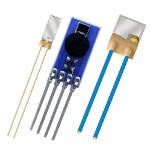 IST's humidity product line features both capacitive sensors and calibrated modules. The capacitive elements are offered in both lead-wire and SMD configuration and have a highly linear response with <1.5% error after one-point calibration. The calibrated modules (Hygrochip) feature the IST capacitive element, are offered with a digital I2C output, and achieve ±1.8 % rH and ±0.2 °C accuracy.
Want more information? Click below.
Innovative Sensor Technology (IST)
---
Laser sensors turn PCs into meterless power/energy measuring systems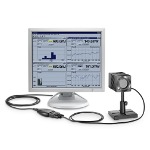 StarLink is a collection of Ophir's most popular power/energy sensors bundled with Juno, a USB-based PC interface, and StarLab laser measurement software. Together, the Ophir sensor, Juno USB interface, and StarLab software form a meterless laser measurement system that is flexible, portable, and affordable. The StarLink Series includes the most popular of Ophir's high-performance laser sensors, from the high-damage threshold Pyro-C, to the high sensitivity, multifunction power/energy/position sensor, BeamTrack 3A-QUAD. The StarLink Series, containing the Juno, provides superior performance, including the ability to measure down to picowatts with photodiode sensors, and 10-KHz repetition rates with pyroelectric sensors.
Want more information? Click below.
---
Miniature extended-range proximity sensors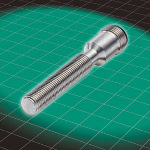 X-Series Pile Driver Extended Range Inductive Sensors are now available in 8-mm diameter models. With barrel lengths as short as 35 mm, these little sensors deliver a 3-mm sensing range – 50% more range than is available from larger, competitive 12-mm-diameter models. As a result, these sensors eliminate the need to sacrifice sensing range or durability. Like all Pile Driver sensors, its robust, single-piece machined barrel is fully embeddable in steel, making it an ideal sensing solution for the toughest metalforming and welding applications.
Want more information? Click below.
---
Oxygen and CO2 sensors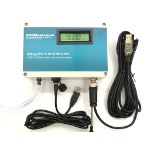 One of the largest costs of monitoring gas levels is the ongoing costs of sensor calibration. The CO2Meter.com line of oxygen and oxygen-carbon dioxide combination sensors drastically reduces maintenance costs by simplifying the calibration process. The TR250Z Oxygen Sensor is designed to be calibrated in-situ with the push of a button using normal room air. This simplified process means that calibration can now be done quickly and at regular intervals by available maintenance personnel instead of outsourcing the task. In addition, this sensor can be monitored off-site, or manually calibrated for ISO, FDA, or other compliance certification.
Want more information? Click below.
---
Steel mill LVDT position sensor
This non-contacting LVDT position sensor keeps steel-rolling mill operations running smoothly with less downtime. The Steel Mill Position Sensor monitors the position of milling frames that support rollers during the hot-rolling process. Position feedback ensures frames don't deform or shift during the rolling process. These highly rugged LVDTs can also be used to monitor the position of the rollers themselves.
Want more information? Click below.
---
Hydrogen pressure sensor for fuel-cell vehicles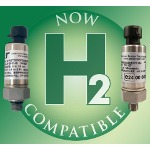 The AST 2000H2 Hydrogen ASIC Pressure Sensor was developed for use on hydrogen-powered vehicles and in other emerging hydrogen applications. The AST 2000 Hydrogen Pressure Sensors are already certified for use by European and Asian automobile manufacturers as on-board hydrogen sensors for fuel-cell vehicles. Anticipated volume production for these vehicles will begin 2014/2015. These sensors employ a one-piece thick diaphragm, free of internal o-rings, welds, or fill fluids, that keeps hazardous media out, eliminating the chance of hydrogen permeation and eventual sensor failure. To reduce the chance of embrittlement caused by long-term exposure to hydrogen, units are constructed from a version of high-strength 316L stainless steel wetted parts that promotes long life and resistance to media corrosion.
Want more information? Click below.
American Sensor Technologies (AST)
---
Novel electric potential sensor for non-contact ECG and gesture measurements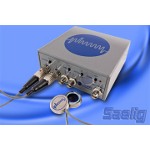 The EPIC Sensor (Electric Potential Integrated Circuit), made by Plessey Technology and available from Saeilg, measures electric field changes without requiring physical or resistive contact. EPIC is an award-winning, patent-protected sensor that can rapidly measure electric potential sources such as electrophysiological signals or spatial electric fields. This sensor aims to simplify the way medical ECG/EKG/EEG/EOG, movement sensing, proximity non-touch switching, or even gesture recognition signals are taken in medical and sports instruments, toys, electric appliances, smart lighting, gaming, and security.
Want more information? Click below.
---
SMD current-sensing resistors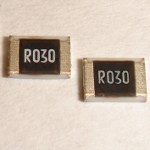 Stackpole Electronics has added the 1210 size to the CSR/CSRN series of thick-film SMD current-sensing chip resistors. The CSR1210 has a 0.5-W power rating and can achieve resistance values from 0.01 ohms up to 1 ohm in tolerances as low as 1%. For current sensing, the 1210-size chip offers distinct advantages in that the wider termination enables the part to handle more current than the 1206 size at temperatures tyically10°C to 15°C lower. This resistor is ideal for applications where resistance values are above 10 milliohms and TCR requirements are 200 ppm and higher, including power management for a wide range of power supplies, small motor controls, DC to DC converters, battery management, instrumentation amplifiers, voltage regulation modules, and industrial controls.
Want more information? Click below.
---
Tiny levers make big moves in piezoelectric sensors
A team of university researchers, aided by scientists at the National Institute of Standards and Technology (NIST), have succeeded in integrating a new, highly efficient piezoelectric material into a silicon microelectromechanical system (MEMS).* This development could lead to significant advances in sensing, imaging, and energy harvesting.
A piezoelectric material, such as quartz, expands slightly when fed electricity and, conversely, generates an electric charge when squeezed. Quartz watches take advantage of this property to keep time: electricity from the watch's battery causes a piece of quartz to expand and contract inside a small chamber at a specific frequency that circuitry in the watch translates into time.
Piezoelectric materials are also in sensors in sonar and ultrasound systems, which use the same principle in reverse to translate sound waves into images of, among other things, fetuses in utero and fish under the water. Although conventional piezoelectric materials work fairly well for many applications, researchers have long sought to find or invent new ones that expand more and more forcefully and produce stronger electrical signals. More reactive materials would make for better sensors and could enable new technologies such as "energy harvesting," which would transform the energy of walking and other mechanical motions into electrical power.
Enter a material named PMN-PT.**
A large team led by scientists from the University of Wisconsin-Madison developed a way to incorporate PMN-PT into tiny, diving-board like cantilevers on a silicon base, a typical material for MEMS construction, and demonstrated that PMN-PT could deliver two to four times more movement with stronger force-while using only 3 volts-than most rival materials studied to date. It also generates a similarly strong electric charge when compressed, which is good news for those in the sensing and energy harvesting businesses.
To confirm that the experimental observations were due to the piezoelectric's performance, NIST researcher Vladimir Aksyuk developed engineering models of the cantilevers to estimate how much they would bend and at what voltage. Aksyuk also made other performance measures in comparison to silicon systems that achieve similar effects using electrostatic attraction.
"Silicon is good for these systems, but it is passive and can only move if heated or using electrostatics, which requires high voltage or large dissipated power," says Aksyuk. "Our work shows definitively that the addition of PMN-PT to MEMS designed for sensing or as energy harvesters will provide a tremendous boost to their sensitivity and efficiency. A much bigger 'bend for your buck,' I guess you could say."
Other participants included researchers from Penn State University; the University of California, Berkeley; the University of Michigan; Cornell University; and Argonne National Laboratory.
* S.H. Baek, J.Park, D.M. Kim, V.A. Aksyuk, R.R. Das, S.D. Bu, D.A. Felker, J. Lettieri, V. Vaithyanathan, S.S.N. Bharadwaja, N. Bassiri-Gharb, Y.B. Chen, H.P. Sun, C.M. Folkman, H.W. Jang, D.J. Kreft, S.K. Streiffer, R. Ramesh, X.Q. Pan, S. Trolier-McKinstry, D.G. Schlom, M.S. Rzchowski, R.H. Blick and C.B. Eom. Giant piezoelectricity on Si for hyperactive MEMS. Science. Published Nov. 18, 2011. Vol. 334 no. 6058 pp. 958-961. DOI: 10.1126/science.1207186.
** A crystalline alloy of lead, magnesium niobate, and lead titanate.
Source: NIST
Published February 2012
Rate this article