Cool Tools: World's darkest spray paint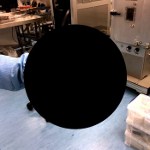 A whole range of products can now take advantage of the world's blackest coating, Vantablack, thanks to the development of a new spray version called Vantablack S-VIS. It is easily applied at large scale to virtually any surface. Vantablack's carbon nanotube matrix structure absorbs virtually all (99.8 percent) incident light, enabling precision optical systems to be optimized. The material's developer, UK-based Surrey NanoSystems, has mimicked the performance of its original Vantablack with this new version that can be sprayed onto objects, rather than deposited using a chemical vapor deposition (CVD) process.
Click here to learn more.
---
Expanded TPE portfolio for soft-touch surfaces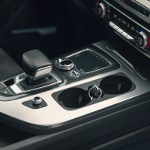 The new FG/SF THERMOLAST K series compounds from KRAIBURG TPE provide design flexibility, cost-effective processability, and flawless surface quality. They comply with all established automotive standards set by OEMs with regard to emission and odor, and they also provide permanent UV stability. The flexible materials are available in hardness grades ranging between 50 and 80 Shore A. They offer excellent adhesion to polypropylene in two-component applications and provide attractive, satin-finished surfaces with a pleasant soft-touch feel and permanent abrasion resistance.
Learn more.
---
Know your materials: Nylon 12CF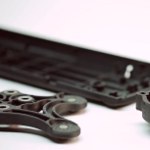 FDM Nylon 12CF is a chopped carbon fiber-filled polyamide 12 material that is available for 3D printing on compatible Stratasys Fortus production systems. The material is 35 percent carbon fiber by weight and has a high strength-to-weight ratio with a tensile strength on par with high-performance FDM material. The 3D design and rapid prototyping specialists at TriMech run through what you need to know about this exciting and versatile material.
Read the TriMech blog.
---
Cool Tools: Desktop full-color 3D printer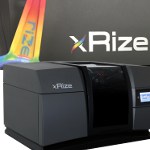 The all-new XRIZE desktop industrial 3D printer enables users to manufacture functional polymer and composite parts in full color. And since RIZE's intelligent and innovative solutions focus on the user as much as the machine, XRIZE is easy to use, safe, and enables markup to provide much-desired IP security, traceability, and branding. This machine requires minimal pre-processing, post-processing, and material management. It uses a patented Augmented Deposition process by extruding an engineering-grade thermoplastic and simultaneously jetting C-M-Y-K inks through industrial printheads to achieve the full-color part. Build volume is 12 x 8 x 8 in. (310 x 200 x 200 mm). New carbon fiber materials also available.
Learn more.
---
New food-grade high-performance PEEK polymers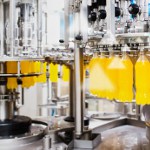 To help OEMs meet the stringent regulatory and quality demands affecting the food equipment industry, Victrex is introducing a dedicated PEEK food-grade portfolio. Compared to metal components, the new VICTREX FG family of high-performing thermoplastics offers additional benefits in terms of cost effectiveness, productivity, and performance for OEMs -- and the neutral taste expected by consumers. In addition, with the adoption of Industry 4.0 technology, VICTREX PEEK can offer food and beverage manufacturers the opportunity to optimize efficiency and reduce production costs, when compared to the use of metals.
Learn more.
---
How specialized coatings can make mechanical parts harder for extreme industrial applications
Although bearings, gears, rollers, and other precision components are generally made of hardened steel or metal alloys, those used in high-load applications still can fail due to excessive wear, surface fatigue, pitting, galling, and corrosion. To address this problem, product engineers and component manufacturers often turn to specialized PVD (physical vapor deposition) coatings that can further harden the surface of these parts. Oerlikon Balzers provides solid solutions.
Read the full article.
---
New carbon fiber material for SAAM additive systems from Cincinnati Inc.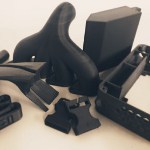 Cincinnati Inc. (CI) has released a new carbon fiber resin material for its SAAM (Small Area Additive Manufacturing) fused filament fabrication 3D-printing system. The new material is impact resistant, lightweight, and has a very high strength-to-weight ratio. Carbon fiber reinforcement makes the material stiff, durable, and very low warping -- and advanced inter-layer adhesion results in accurate, quality parts with good dimensions. The material's superior surface finish makes it perfect for custom tooling applications, as well as assembly, CMM, welding, and CNC fixtures.
Learn more about the carbon fiber material.
Learn more about Small Area Additive Manufacturing system.
---
World's first particle foam based on polyethersulfone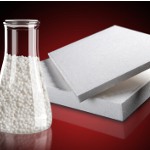 After two years of intensive research, BASF is now able to present prototypes of the world's first particle foam based on polyethersulfone (PESU). The foam is characterized by its unique combination of properties: high-temperature resistance, inherent flame retardancy, and extreme light weight coupled with great stiffness and strength. It is therefore particularly well suited for complex-shaped components in cars, airplanes, and trains.
Learn more.
---
New hybrid nylon TPEs are tough, flexible, and more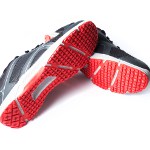 Nylon Corporation of America has launched an extended product family of nylon (polyamide) -based thermoplastic elastomers (TPEs), also known as polyether-block-amides (PEBA), for a range of applications in the automotive, sporting goods, personal electronics, composite, and specialty films markets. These materials are block copolymers of nylon segments and polyether segments. The nylon block is the hard segment and the polyether block is the soft, flexible segment. NY-FLEX grades are thus hybrid materials, offering a unique combination of rubber-like elastomeric properties and thermoplastic-like processing capabilities. By varying the type and the ratio of these two blocks, a wide range of NY-FLEX grades can be offered.
Learn more.
---
High-hardness 3D-printing materials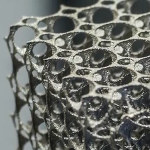 If your vision of the future is 3D printing your own high-hardness steel bearings right at your location on demand, your wish has been granted. A new development from the NanoSteel Company supports the market need for on-demand, on-site wear parts while addressing the current challenges in 3D printing of high-hardness parts. NanoSteel's powder alloy overcomes one of the major hurdles to achieving a high-hardness metallic part through additive manufacturing: the tendency to develop cracks during part builds. The company worked with a global process development partner to optimize processing of a proprietary NanoSteel alloy with a high-volume fraction of borocarbide phases. This successfully produced a fully dense (99.9 percent) crack-free part with hardness values over 1000 HV, wear resistance comparable to conventionally manufactured M2 tool steels, and a uniform microstructure.
Click here to learn more.
---
New advanced titanium alloy for high-temperature aerospace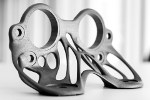 Arconic has announced the commercial availability of an advanced titanium alloy called ARCONIC-THOR that is designed for higher temperature applications in next-gen aero engines and adjacent structures. This patented material is nearly 50 percent lighter than incumbent nickel-based superalloys. The proprietary formulation also demonstrates three times improved oxidation resistance compared to existing high-temp titanium alloys. Arconic has completed successful development projects of ARCONIC-THOR with the U.S. Air Force Research Laboratory, Boeing, and Honeywell. A new project is in the works with Lockheed Martin.
Learn more about the ARCONIC-THOR alloy.
Read about Arconic's agreement with Lockheed Martin.
---
Odorless thermal insulation material for automotive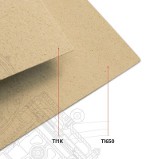 Interface Performance Materials introduces TI650 and TI1K innovative thermal insulation materials for automotive and heavy-duty vehicle heat shield applications. TI650 and TI1K are the first odorless and smokeless materials specifically formulated for three-layer heat shields in the automotive, medium-, and heavy-duty vehicle applications. These non-toxic materials withstand temps up to 1,000 C (1,832 F), are malleable, and are resistant to cracking when molded into a layered heat shield. Their low-density makeup makes them the ideal substrates for lightweight initiatives by OEMs and fabricators. A highly inorganic material, TI1K is also unique in its ability to meet the ASTM E136 flammability test standard with no detectable smoke.
Learn more.
---
Get 'Digital Manufacturing for Dummies' book gratis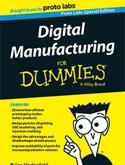 Proto Labs has put together a comprehensive guide to the major 3D-printing, CNC machining, and injection-molding technologies that are frequently used in digital manufacturing. The book helps readers to compare processes, explore material options, and see how digital manufacturing can fit into every stage of the product life cycle.
Get your copy on the house.
---
Precision ceramic and glass microcomponents
Goodfellow, a favorite materials provider for Designfax readers, also supplies a wide variety of ceramic and glass microcomponents, both standard items and items precision-machined to customer specifications. Examples include: ultra-thin glass microsheet for use as transparent substrates and electrical insulators; precision spheres for use as precision spacers and optical components; micro optics such as prisms, lenses, and windows; injection-molded ceramic microcomponents for surgical equipment and fiber-optic applications; polished sapphire bearings and sub-mm bore nozzles; and single- and multi-bore capillary tubing. Other items are available upon request.
Learn more.
---
Smith Metal Products adds Titanium Metal Injection Molding capabilities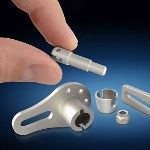 Smith Metal Products has added Titanium Metal Injection Molding (TiMIM) capabilities to its MIM portfolio of materials that include stainless steels, alloys, and ceramics. TiMIM involves mixing powdered Titanium metal with a binder material to compose a feedstock capable of being handled by injection molding equipment. Metal injection molding allows complex Titanium parts to be shaped with precision in a single operation and in high volume as compared to traditional Titanium machined metal components.
Learn more.
---
New blue compound could become significant factor in cooling buildings and even cars
A new type of durable, environmentally benign blue pigment discovered at Oregon State University has also been found to have unusual characteristics in reflecting heat - it's a "cool blue" compound that could become important in new approaches to saving energy in buildings.
The compound, which has now received patent approval, was discovered about three years ago almost by chance, as OSU scientists were studying some materials for their electrical properties.
Its potential use to help reduce heat absorption on the roofs and walls of buildings - which is an evolving field of considerable interest in warm regions where cooling is a major expense - adds another role for the material, which is now being considered for various commercial applications.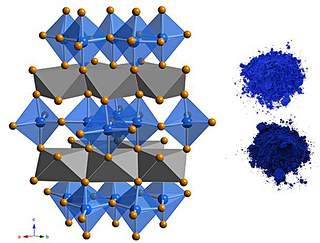 The unusual "trigonal bipyramidal" crystalline structure seen here is being used by researchers at Oregon State University to create a range of new pigments with properties of safety and stability that should have important applications in the paint and pigment industries. [Graphic courtesy of Oregon State University]
"This pigment has infrared heat reflectivity of about 40 percent, which is significantly higher than most blue pigments now being used," said Mas Subramanian, an OSU professor of chemistry who discovered the compound.
"The more we discover about the pigment, the more interesting it gets," Subramanian said. "We already knew it had advantages of being more durable, safe and fairly easy to produce. Now it also appears to be a new candidate for energy efficiency."
"Cool roofing," in which paints are used to reflect significant portions of the sun's heat and thereby reduce cooling costs, is an important new trend in "green" construction and energy efficiency, experts say. Such reflective coatings also are more aesthetically pleasing, have less thermal degradation, reduce the "heat island" effect in cities, lower peak energy demand, and reduce air pollution due to lower energy use and power plant emissions.
"We're seeking licensing partners for this invention right now," said Mary Phillips, associate director of the Office for Commercialization and Corporate Development at OSU. "We believe it can contribute to new energy efficiency solutions around the world."
In general, any darker color of the type often used for roofs, houses, automobiles or other applications will tend to absorb more heat. But some compounds, like the one discovered at OSU, have dark tones but also the ability to reflect heat in the infrared spectrum, which is responsible for most of the heat energy absorbed from sunlight.
The material created at OSU, researchers say, is probably the best blue pigment humans have produced since ancient times - going back to efforts by the Egyptians, the Han dynasty in China and Mayan cultures. Blue pigments have been sought through history but often had serious drawbacks, such as decaying quickly, being toxic, costly or carcinogenic.
In research funded by the National Science Foundation, OSU scientists discovered this material by coincidence while they were looking for something else.
Some manganese compounds came out of a 2,000 degree Fahrenheit oven transformed into a beautiful blue, which researchers later determined was due to an unusual "trigonal bipyramidal coordination" of their molecules that changed when exposed to extreme heat.
Research will continue at OSU on the heat reflectance capabilities of the new compound and the underlying molecular structure responsible for it, scientists said.
Source: OSU College of Science
Published July 2012
Rate this article