High-current connector for high-end battery systems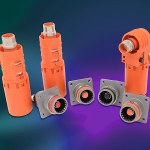 Amphenol Industrial Products Group has enhanced its SurLok Plus high-current connector and cabling system. The quick connect and locking system includes a high-voltage interlock loop (HVIL) safety feature, as well as electromagnetic interference shielding (EMI) for noise immunity. These features are a requirement of high-end battery systems to ensure safety and proper operation. Ideal for use in electric vehicles, materials handling, hybrid electric vehicles, and in energy storage for commercial and residential battery storage systems, SurLok Plus is a reliable alternative to common compression lugs.
Click here to learn more.
---
Selection tips for rodless electromechanical and electric rod actuators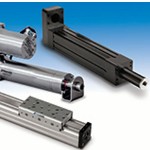 When you specify a linear actuator, some basic decisions come first. Do you go with electric or fluid-powered? Do you need the push/pull of an electric rod actuator or the load-carrying action of a rodless electromechanical actuator? Aaron Dietrich from Tolomatic may have your answer. Dietrich has compiled some very good tips for selecting these actuator types.
Learn about selecting linear actuators.
---
LED controller for automotive lighting designs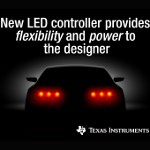 Texas Instruments (TI) has introduced the first 3-channel high-side linear automotive light-emitting diode (LED) controller without internal MOSFETs, which gives designers greater flexibility for their lighting designs. The TPS92830-Q1's novel architecture enables higher power and better thermal dissipation than conventional LED controllers, and is particularly beneficial for automotive LED lighting applications that require high performance and reliability. The LED controller's flexible on-board features give designers the freedom to select the best MOSFET for their system requirements. With this new approach, designers can optimize their lighting power designs more quickly and efficiently for automotive system requirements and desired dimming features.
Click here to learn more.
---
Filter fan kits with louvered sliding and hinged guards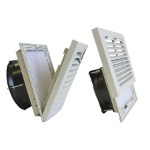 Orion Fans has expanded the industry's lowest cost louvered filter fan kit to include sliding (LFGS Series, push/pull) and hinged (LFGH Series, flip-up) guard versions. Made up of a louvered sliding or hinged fan guard, filter, fan, metal guard, and hardware, the heavy-duty louvered filter fan kits simplify installation and reduce maintenance time and costs. They are easy to open, with no tools required to access the filter. Compared to regular grills or guards, the louvered filtered guards provide ingress protection as well as protecting fingers from fan blades. Standard filtering to 8 microns and specialty filters are available. Louvered guards feature UV protection. Filter fan kits are available with 120-, 172-, 180-, 200-, 225-, and 280-mm fans.
Click here to learn more.
---
Cartridge fuse for cooking appliances, photovoltaic systems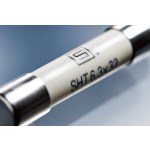 SCHURTER offers a robust, compact, and cost-effective cartridge fuse (part SHT) with increased breaking capacity and voltage ratings. The high breaking capacity up to 3,500 A at a nominal voltage of 250 VAC meets standards for commercial electric cooking appliances according to UL 197, while the 1,500 A at 500 VAC is suited for a broad range of industrial one- and three-phase systems such as photovoltaic systems and frequency converters for industrial automation. The fuse is also rated for DC applications up to 400 V.
Learn more about the SHT fuse.
Learn more about the SHT Pigtail fuse.
---
Alternatives to screws for compact electronics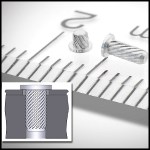 Aluminum and stainless steel microPEM TackSert pins from Penn-Engineering provide cost-effective alternatives to micro screws for attaching top panels to base panels or chassis in compact electronic assemblies. They will attach top panels of any material to a base or chassis manufactured from common cast metals (such as magnesium and aluminum) or plastics (such as ABS and printed circuit boards). The pins ultimately eliminate many of the costs and issues associated with screws and integrate unique design features, promoting reliable and effective performance.
Click here to learn more.
---
Two-way piloting solenoid valve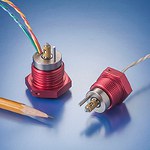 The Lee Company's new 2-way Piloting Solenoid Valve draws on the design elements of the company's ultra-compact and field-proven 3-way valve and provides a simplified flow path for applications requiring only two ports. MultiSeal technology radically simplifies port layout, offers significant space savings, reduces machining costs, and provides superior reliability over traditional sealing methods. Available biased either normally open or closed, and with lead wires or integral electrical connector, the single-coil 2-way Piloting Solenoid Valve weighs only 0.14 lb and consumes just 7.8 W at 28 VDC.
Click here to learn more.
---
Solving water leak inspection challenges on vehicle assembly lines

About 3% of new vehicles leave the factory with leaks large enough to cause mold growth and damage to expensive electronic components. ON Semiconductor and RFMicron have developed the Moisture Intrusion Detection System that automatically inspects vehicles for leaks at the end of the assembly process using battery-free wireless sensors at specific vehicle points to verify if those spots are wet or dry.
Read the full article.
---
Easy wire connection to PCB without wire soldering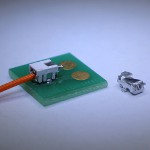 In the fast-growing LED/lighting market, lead wire is a major component used in connecting a board to a lighting module. The conventional method of manually soldering the wire to a board presents limitations that result in a complicated assembly process and an unstable connection. Yokowo's new one-action Lead Socket Connector, however, eliminates wire soldering and allows users to easily plug the lead wire into the socket. A two-contact lock structure ensures a reliable connection. Applications for the Lead Socket Connector include LED lighting, LCD television backlights, tablets, PCs, and any device where a lead wire must be soldered onto a PCB.
Click here to learn more.
---
Thermoelectric alternative for beverage cooling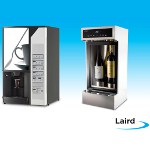 Laird's standard and custom thermoelectric cooling systems offer superior heat pumping capability with lower power consumption, noise, weight, and footprint compared to compressor-based systems. The 12-V or 24-V DC thermoelectric modules (TEMs) and thermoelectric assemblies (TEAs) offer reliability, design flexibility via vertical integration capabilities, and an overall lower cost of ownership. Thermoelectric coolers also operate at lower noise levels and provide a more environmentally friendly solution. This technology does not use ozone-depleting refrigerants, which must be phased out of new and existing equipment in the European Union by 2022.
Click here to learn more.
---
Compact LED driver with 5x power density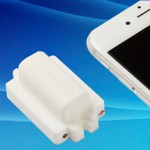 Seoul Semiconductor has developed an ultra-compact LED driver series with a power density five times higher than conventional LED drivers. Based on Seoul Semiconductor's patented Acrich technology, the MicroDriver Series delivers more than 24 W of output power with a power density of 20 W/cubic in., compared to existing drivers at 3 to 5 W/cubic in. This MicroDriver is 80% smaller than conventional LED drivers, giving lighting designers the ability to develop ultra-thin and novel luminaires with flicker-free operation -- shrinking the size of light fixtures by as much as 20%. Ideal for wall sconces, vanity lights, downlights, and flush-mounted lighting fixture applications.
Click here to learn more.
---
Cool Tools: You'll FLIP over this inspection system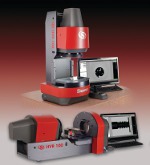 Who doesn't like a little flexibility these days? The L.S. Starrett Company has just introduced the HVR100-FLIP, an innovative large field-of-vision (FOV) Benchtop Vision Measurement System that can be used in either a vertical or horizontal orientation and features a high-resolution digital video camera and minimal optical distortion for accurate FOV measurements of up to 90 mm (3.65 in.). The changeable orientation lends itself to an extremely wide array of applications, from flat parts such as gaskets and seals to turned and threaded parts. Includes a 24-in. LCD touch-screen monitor, LED ring light, and motorized drive. Auto Part Recognition can be set to recognize and inspect a part in a few seconds.
Click here to learn more.
---
World's first solid-state 3D LiDAR IC receives two CES 2018 Innovation Awards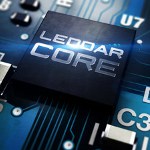 LiDAR laser surveying tech is now available to the masses. LeddarTech is the developer and owner of Leddar, a patented solid-state LiDAR sensing technology that constitutes a novel approach to light detection and ranging. Their product recently one two CES 2018 Innovation Awards in the categories of "Embedded Technologies" and "Vehicle Intelligence and Self-Driving." Up to now, this high-resolution 3D-mapping technology has been very expensive to incorporate into planes, autonomous cars, and drones. This advancement should help push forward large-scale production of automotive-grade LiDAR at an affordable price for mass-market vehicles.
Learn more about this exciting technology.
---
MEMS inertial accelerometers for drones and more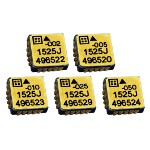 The Silicon Designs Model 1525 Series tactical-grade MEMS inertial accelerometer family is ideal for zero-to-medium frequency instrumentation applications that require high repeatability, low noise, and maximum stability, including tactical guidance systems, navigation and control systems (GN&C), AHRS, unmanned aerial vehicles (UAVs), unmanned ground vehicles (UGVs), remotely operated vehicles (ROVs), robotic controllers, flight control systems, and marine- and land-based navigation systems. They may also be used to support critical industrial test requirements, such as those common to agricultural, oil and gas drilling, photographic and meteorological drones, as well as seismic and inertial measurements.
Click here to learn more.
---
First 7-axis motion and pressure sensor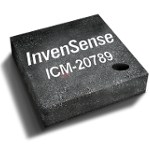 TDK has announced the availability of the InvenSense ICM-20789 MEMS 7-axis integrated inertial device, combining a 3-axis gyroscope, 3-axis accelerometer, and an ultra low-noise MEMS capacitive barometric pressure sensor. The ICM-20789 features a single small footprint, with the industry's lowest pressure noise of 0.4Pa RMS and excellent temperature stability with a temp coefficient of +/-0.5 Pa/°C. Applications include: drones and flying toys; smart watches, wearables, activity monitoring; motion-based gaming controllers; virtual reality headsets and controllers; and indoor and outdoor navigation.
Click here to learn more.
---
Laser revolutionizes sheet metal cutting at Army Depot
Corpus Christi Army Depot's new laser cutter zaps through metal to create parts for Army helicopters.
By Brigitte Rox, AMC
Nobody works on more Army helicopters than Corpus Christi Army Depot in Texas, so when it comes to repair and overhaul, they cut a lot of metal.
Gone are the days of hunching over a pristine sheet of metal, meticulously drilling holes and patterns by hand. Now, depot artisans are a step closer to automating the entire sheet metal manufacturing process at Corpus Christi Army Depot, or CCAD.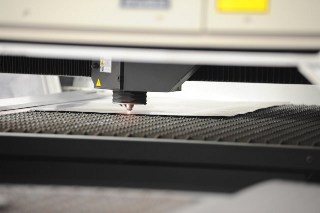 Corpus Christi Army Depot's new laser cutter zaps through metal to create parts for Army helicopters. [Photo Credit: Ervey Martinez]
"This automation will increase quality, reduce manufacturing times, and allow one standard time allotted for cutting and deburring patterns and formatting aircraft sheet metal parts manufactured at CCAD," said Roland de la Fuente, a sheet metal mechanic supervisor.
Their new laser was put into production in 2010, but it went virtually unnoticed next to the bus-sized fluid cell press that normally steals the show.
"It takes having to see the laser in action to really get the 'wow factor,'" said de la Fuente of the new laser cutter.
The fixture is described by the manufacturer as a high-performance linear motor that delivers high-speed cutting for fast, continuous processing of high-quality parts.
The laser cutting fixture is used to cut sheet metal patterns that are later formed with the fluid cell flex press or power brakes before they are put on a helicopter.
With a cutting speed of 40 m per min, the laser is faster than producing patterns by hand. The laser can cut through several thicknesses of different material, including plate steel, stainless steel, and aluminum. Patterns are guaranteed to cut within tolerance, with a repetitive accuracy of .0008 in.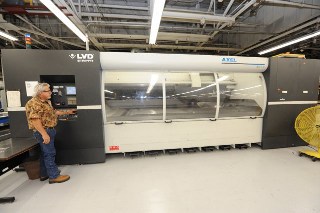 A Corpus Christi Army Depot sheet metal mechanic operates the new laser cutter. The machine revolutionizes sheet metal cutting by making it safer, faster, and more accurate than ever. [Photo Credit: Ervey Martinez]
Aircraft sheet metal mechanic Jeremy Garcia has noticed a big difference in the time it takes to produce parts since they started using the new fixture.
"It took us 24 hours to manufacture by hand," he said. "Now manufacturing takes only eight hours."
In the past, a sizable product like a UH-60Black Hawk helicopter bulkhead required the part to be pressed by hand in multiple sections. It all changed with the new fixture. The laser cutter can cut a pattern in as little as 5 min.
"It's one run and that's it," said Garcia.
The advantage of the new laser comes with the computer technology. The laser is controlled using a computer and CADMAN software. The CADMAN is a computer-aided drafting program that specifies the laser's cutting path.
"The laser is the first member of a fabrication cell I am developing to support the fluid flex cell," said de la Fuente. Plans for another laser, a turrent punch, and two power breaks, all using the same CADMAN software, are in the works.
By utilizing the same CADMAN software, all the machines will be able to communicate with each other. According to software maker LVD, the CADMAN programming software offers offline integration of the key sheet metalworking processes of laser, punching, and bending.
"This will allow the artisans to create pattern-cutting and forming programs at the instant the flat pattern is drafted in CADMAN," said de la Fuente. "The artisan can then transfer the pattern-cutting program to a punch or laser or even transfer a brake-forming program to the power brakes without having to leave his seat."
"The laser has performed superbly thus far," he said.
The laser-cutting fixture and the subsequent automation implementations will allow CCAD to schedule accurately and allow the training of a more technologically proficient workforce to meet unpredicted surges in demand.
Published September 2012
Rate this article