Thinnest moving coil linear motor in the world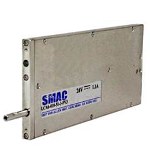 At 6 mm wide, SMAC Moving Coil Actuators claims the LCA6 is the thinnest linear moving coil in the world. This unit is cross-roller guided, increasing accuracy. Flat coils are centered between cross rollers, so deflection load is reduced and rigidity is increased. In addition, the LCA6 is small and stackable, conserving space. The LCA6 is great for electronic pick-and-place, biomedical dispensing, and QC measurement. Specs include a linear stroke of 10 mm and peak force [N] = 3.5 @ 1.2 amps (24V).
Click here to learn more about this product line.
---
Program templates make automation even easier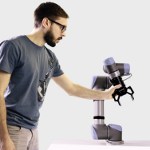 Robotiq offers new tools to help collaborative-robot beginners save a lot of time programming Robotiq products and UR robots. Program templates are now available and ready to be downloaded from Robotiq's online resource center. Every package includes a program file, step-by-step procedures, and a demonstration video. Four program templates are available: Stacking/Unstacking Using the Force Torque Sensors, Palletizing Using the Wrist Camera, Measuring Insertion Force, and Increasing the Wrist Camera's Field of View. New programs are expected to come out every week.
Click here to learn more.
---
New industrial-grade optical encoder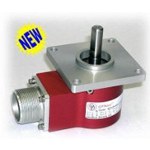 Quantum Devices' Model QDH20 provides an improved feedback solution in demanding applications typically using a standard size 20 package. Outputs consist of a quadrature A & B with reference pulse Z as a standard feature. The output can be configured with either the industrial standard 5-V to 26-V OL7272 line driver or open collector outputs. The QDH20 features two heavy-duty bearing sets holding the output shaft and two more bearings along with an integral flexible spring mount to isolate the working pieces of the encoder from mechanical stresses. Features include 500-kHz fundamental frequency response, high-temp option (100 C), and high noise immunity.
Click here to learn more.
---
Cool Tools: New Fluke motor diagnostics tool incorporates machine learning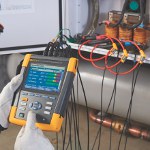 Fluke and Veros Systems have collaborated on asset performance and condition monitoring technologies to increase visibility into the efficiency and reliability of electric motor-driven machines. The Fluke 438-II Power Quality and Motor Analyzer is the first tool to result from that partnership. It analyzes three-phase power-quality measurements and uses an innovative method developed by Veros to calculate motor output torque, speed, horsepower, and efficiency. Using this information, engineers and technicians can evaluate system performance and detect overload conditions while the motor is operational, without the use of any mechanical sensing devices such as tachometers, strain gauges, or other intrusive sensors.
Click here to learn more.
---
Mini but mighty high-load linear actuator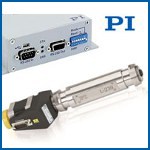 Equipped with precision ground ball screws for higher speed and a longer service life, the L-239 high-force actuator from Physik Instrumente (PI) has a positioning range of 52 mm (2 in.), pushing force of 300 N (66 lb), and 50-mm/sec (2-in./sec) maximum velocity. The nonrotating tip enables uniform motion, preventing wobble, torque, and wear at the point of contact. Noncontact limit switches protect the mechanics, while a direction-sensing reference point switch speeds up the homing procedure and supports automation applications. Special versions available for vacuum applications.
Click here to learn more.
---
Motor Tech: UAV camera stabilization with brushless motors

Today, recon is dominated by unmanned aerial vehicles (UAVs) and drones due largely to concerns for pilots' safety and costs. However, photos and videos obtained from UAVs are only useful if they are crisp and clear, which requires both precise focusing and extreme stabilization of the camera system. Compact and powerful FAULHABER brushless DC motors from MICROMO were selected to get the job done.
Read the full article.
---
Become a robot programmer in only 87 minutes!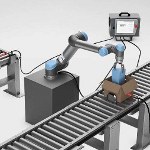 Learning how to set up and program a collaborative robot -- or cobot -- no longer depends on real-life access to a robot or a training class. Now everybody with a desire to learn the concepts of cobots can log in to the Universal Robots Academy and get the introduction necessary to master basic programming skills. Become a master of the cobots! (That's a pretty sweet title.)
Click here to learn more.
---
Low-cost spring-applied brakes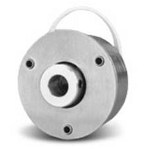 Inertia Dynamics type FSB brakes are designed to decelerate or hold inertial loads when the voltage is turned off. These brakes can be mounted to a bulkhead or motor. The FSB brakes are rated up to 100 lb-in. static torque and fit motors up to 5.3 in. OD. Features include 12-V, 24-V, 90-VDC, or 120-VAC windings; bore sizes from 1/4 in. to 3/4 in.; low current consumption; and low cost. Metric bores and special voltages available.
Click here to learn more.
---
Are you using the Right Coupling for your motion control application?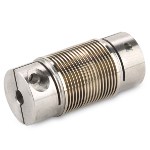 Servometer® precision motion control couplings are available with both set screw and clamp style ends. Electro-deposited bellows technology offers seamless construction and the best combination of flexibility and strength among couplings technologies. These versatile, flexible nickel and stainless steel shaft couplings are capable of accommodating misalignments for parallel, angular and axial motion. Our recently released video showcases their unique characteristics, capabilities, design and various applications.
View video ...
---
Smart sensors provide health checks for motors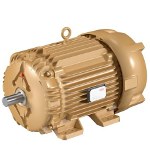 The ABB Ability Smart Sensor for motors uses compact sensors to pick up multiple data streams from low-voltage motors and provides information about motor health and performance via a smartphone or a dedicated web portal. By converting regular LV motors into intelligent, connected machines, the solution enables advanced maintenance planning that will help businesses cut costs and boost productivity. Predictive analytics based on data from the solution can reduce downtime up to 70%, extend motor lifetime by as much as 30%, and cut energy consumption up to 10%.
Click here to learn more.
---
EPSON redefines 6-axis robots with Flexion N-Series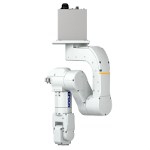 The new Flexion N-Series 6-Axis robots feature a compact folding-arm design poised to dramatically change the scope of automation in applications requiring smaller robots and workcells. The first robot introduced in the series, the Flexion N2, offers a 450-mm reach and 2.5-kg maximum payload. Unlike any other 6-axis robot on the market, the Flexion N-Series features a unique tight-space motion capability, maximizing efficiency for faster cycle times. In addition, the folding arm reduces required workspace up to 40% compared to standard 6-axis robots.
Click here to learn more.
---
Motors vs. pneumatics: Getting a grip on precision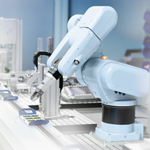 A gripping system for small parts that is both quick and powerful -- until now, that was often only possible with pneumatics. However recently, the leading expert for gripper systems and technology has developed a mechatronics-based EGP 40 gripper that easily achieves the same performance of its pneumatic counterparts. The drive that makes this impressive performance possible is small brushless DC servo motors from FAULHABER and MICROMO.
Read the full article.
---
Low-cost tin-can stepper motors feature high torque and compact size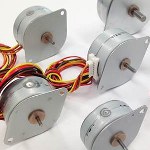 Nippon Pulse America's PF/PFC series tin-can stepping motors are conventional magnet-driven rotary stepper motors with a permanent magnet in their rotor core. Rotating in proportion to the number of pulses sent to the motor, the stepper motor is frequency synchronized and can change speed depending on the frequency of the pulse signal. Because of its high-torque output (2,500 mNm maximum torque) and low-profile construction, applications for tin-can stepper motors include printing, packaging, and medical devices. Optional gearheads are available to offer increased torque in a small package. Available from Servo2Go.
Click here to learn more.
---
Great resources: THK's guides for linear motion users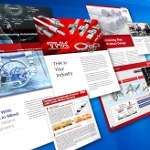 THK America has developed an online Resource Center packed with the latest industry insight and information on linear motion. Built into the navigation of thk.com, searchable content consists of white papers, briefs, case studies, articles, videos, e-books, and web content. Subjects cover a range of topics, including "The Value of a Domestic Supply Chain," "Design with Robots in Mind: What it Means for Engineers," and "THK: Shaping the Future of Service Robotics." Narrow your info search based on your project role. A Technical Calculator is available to quickly estimate the service life of THK products, including Linear Motion Guides, Ball Screws, and Linear Motion Guide Actuators.
Click here to learn more.
---
ABB sells its first-ever U.S.-made robot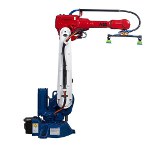 In May 2015, ABB announced that it would begin producing robots at its Auburn Hills, MI, facility, making it the first major industrial robot company to commit to an American manufacturing footprint. It delivered its first U.S.-manufactured IRB 2600 robot (resplendent in a special red-white-and-blue paint job) to Hitachi Powdered Metals USA this month. In addition to the IRB 2600, ABB will begin manufacturing other popular robot models in Auburn Hills this year. The company estimates that by 2018 75% of all the models delivered to North American end-users will be manufactured in the United States. Previously, ABB robots sold in the Americas were made in Sweden and in China.
Read the full press materials.
---
DARPA tests UAV-to-UAV refueling at 45,000 ft
DARPA completes close-proximity flight tests of two modified RQ-4 Global Hawk unmanned aerial vehicles, demonstrates technology enabling autonomous aerial refueling.
Global military aviation currently relies on a key enabler: aerial refueling. Fighters, bombers, reconnaissance, and transport aircraft use "flying gas stations" to go the extra mile.
Increasingly, UAVs are conducting combat and ISR operations, but they aren't designed to be refueled in flight. In 2007, DARPA teamed up with NASA to show that high-performance aircraft can easily perform automated refueling from conventional tankers, yet many unmanned aircraft can't match the speed, altitude, and performance of the current tanker fleet. The 2007 demonstration also required a pilot on board to set conditions and monitor safety during autonomous refueling operations.
But DARPA has been working to close this capability gap.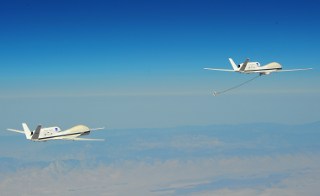 Global Hawk UAVs demonstrate close-proximity test flight.
DARPA's two-year Autonomous High-Altitude Refueling (AHR) program, which concluded Sep. 30, explored the ability to safely conduct fully autonomous refueling of UAVs in challenging high-altitude flight conditions. During its final test flight, two modified Global Hawk aircraft flew in close formation, 100 ft or less between refueling probe and receiver drogue, for the majority of a 2.5-hr engagement at 44,800 ft. This demonstrated, for the first time, that High Altitude Long Endurance (HALE) -class aircraft can safely and autonomously operate under in-flight refueling conditions.
The flight was the ninth test and the first time the aircraft flew close enough to measure the full aerodynamic and control interactions for unmanned-to-unmanned connections. Flight data was analyzed over the past few months and fed back into simulations to verify system safety and performance through contact and fuel transfer, including the effects of turns and gusts up to 20 knots.
Since HALE aircraft are designed for endurance at the expense of control authority, the program started with the expectation that only one in six attempts would achieve positive contact (17%). The final analysis, however, indicated that 60% of the attempts would achieve contact.
Multiple autonomous breakaway contingencies were successfully triggered well in advance of potentially hazardous conditions. Fuel systems were fully integrated and ground tested, demonstrating a novel "reverse-flow" approach with the tanker in trail. This approach opens valuable trade space for future developers to choose between various fixed and modular implementations of proven probe and drogue hardware.
"The goal of this demonstration was to create the expectation that future HALE aircraft will be refueled in flight," says Jim McCormick, DARPA program manager. "Such designs should be more affordable to own and operate across a range of mission profiles than systems built to satisfy the most stressing case without refueling. The lessons from AHR certainly extend beyond the HALE flight regime, and insights into non-traditional tanker concepts may offer further operational advantages."
Using this capability, U.S. military Global Hawk UAVS could fly nonstop for days or maybe even weeks.
Source: DARPA
SIDEBAR: Some basic Global Hawk stats courtesy of Northrop Grumman.
Q. How far can Global Hawk fly?
A. It has an inter-continental range (~11,500 miles). This means the aircraft can fly from New York and land anyplace in the world.
Q. How high can Global Hawk fly?
A. About 12 miles high -- an altitude almost twice that of airliners. From this height, you can see over 300 miles to the horizon.
Q. How long can Global Hawk fly?
A. More than 32 hours -- the longest of any high-altitude operational aircraft in the world.
Q. How much can Global Hawk carry?
A. It can carry equipment weighing 3,000 lb -- that's the weight of a Ford Focus.
Published November 2012
Rate this article