Cable Protection: The right material for your application

While cable management is often an afterthought for many design engineers, adequate cable carrier systems are many times the key to protecting important energy supply systems on automated machinery, not only guiding cables and hoses, but protecting them from external elements such as dirt and dust, hot chips, chemicals, and excessive heat. In this material guide from igus, learn the different options available to make the most of your cable management, no matter how challenging the application.
Click here to learn more.
---
Motors for demanding operating room applications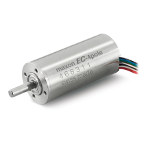 maxon's new brushless electric motor, the EC-4pole 30, delivers high torque (106 mNm) and is sterilizable -- a perfect drive for handheld surgical tools. Featuring two pole pairs, this DC motor provides a nominal torque of 106 mNm and an output of 150 W. It has a hermetically sealed rotor, meaning that it can withstand over 1,000 autoclave cycles. The EC-4pole 30 is equipped with the special ironless maxon winding, which makes it highly efficient. Another key feature is that the torque and current behave linearly, and the drive can be overloaded. It is available with an optional Hall sensor, as well as with a hollow shaft with a diameter up to 4.1 millimeters.
Click here to learn more.
---
New brushless DC product line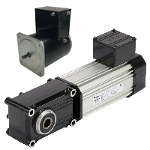 Bison's new line of brushless DC motors and gearmotors conserves space while still providing the power you need. The BLDC line combines the design advantages from the company's most popular products with an efficient brushless DC motor that provides improved power density and long-lasting reliability. The BLDC line comes in 12-V and 24-V motor-only or gearmotor versions and is perfect for single-direction or reversible conveyor system equipment, peristaltic pumps, and any application requiring precise speed control and positioning.
Click here to learn more.
---
Build a mini synchronous drive system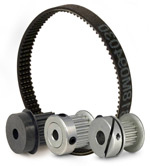 Stock Drive Products (SDP) has introduced the new Miniature Synchronous Drive System so you can put your own 1-, 2-, or 3-mm design together in a snap. The tiny timing belts and pulleys are engineered and manufactured to give high accuracy and smooth, dependable operation in 3D printers, moving security cameras, med devices, robotic surgical equipment, self-service machines, and more. Advantages include no-slip synchronization, accurate positioning, high torque transmission with low backlash, quiet operation, and long belt life.
Click here to learn more.
---
Noisy Bearings?

Smalley wave springs are ideal for bearing preload. The wave spring preloads the bearing through its outer race, taking up play in the bearing. Preloading will reduce bearing damage, wear, noise, and vibration. The wave spring prevents sliding between the rolling elements. Bearing springs come in metric sizes to match popular bearing sizes. Smalley has over 150 standard springs available, from 16 mm to 580 mm. Customs are available for unique bearing sizes with No-Tooling-Charges™.
Click here to learn more.
---
Robotics: Guide to buying small assembly robots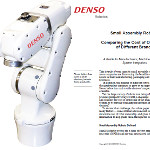 Want to get a robot or two to help out your business, but don't know exactly what to buy or key points to consider? DENSO Robotics has you covered. The global supplier of advanced robotic technology has published a new guide to help prospective robot buyers meet their manufacturing, packaging, and other industrial needs. "Small Assembly Robots: Comparing the Cost of Ownership of Different Brands" explains what buyers need to know to evaluate their options and comparison shop for the best value.
Click here to get the guide (no registration required).
---
Powerful new drive electronics for micro stepper motors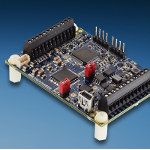 The new FAULHABER MCST 3601 series programmable motion controller can precisely regulate phase currents from 10 mA to 1.1 A. At the same time, it can be operated with a supply voltage that can vary between 9 VDC and 36 VDC. Since the controller is designed as a test electronics system, users can adopt the predefined architecture according to their requirements and integrate the components in the platform of their specific industrial application. Furthermore, the MCST 3601 series can actuate stepper motors in micro stepping mode: up to 256 micro steps per full step. Perfect for applications in optics.
Click here to learn more.
---
Encoders: Option for loose mechanical motion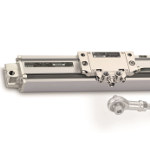 RSF Elektronik offers a linear motion feedback encoder system specifically designed for machines with loose mechanical motion during operation. Called the MSA 37x series, these encoders are especially well suited for motion applications such as press brake and metal forming/bending machines, or any other type of machine that has significant flexure near the area requiring motion feedback. Available in North America through Heidenhain, the MSA 37x design includes a bearing set internally for guiding the scanning optics, and a bearing set externally for the attachment of a coupling rod that affixes to the machine, allowing for measurement of the moving elements of the machine.
Click here to learn more.
---
Micro drives: 4-mm brushless DC motor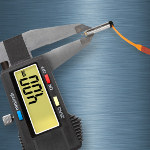 The EC 4 brushless DC motor combined with the GP 4 gearhead is maxon motor's ultra-compact (4-mm) solution for driving micropumps, analytic and diagnostic devices, and laboratory robots. Precise and reliable, this combo can adjust lenses, dispense fluids, or position sensing devices. The motor is available in two lengths, with power ratings of 0.5 W and 1 W. Equipped with an ironless maxon winding, the EC 4 stands out for its robust design, high power density, and energy efficiency.
Click here to learn more.
---
Big features in limited spaces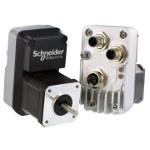 The smallest Lexium MDrive integrated motor, 1.7-in./42-mm NEMA size 17, delivers a vast range of features to small spaces, including M12 connectors and IP65 certification. These feature-rich products from Schneider Electric Motion USA outperform many larger motors, delivering up to 2x the motor torque with hMT closed-loop technology. hMT never loses functional control of the motor, so derating a motor's max torque by 50 percent to prevent stalling can be eliminated. NEMA 17 Lexium MDrive products are well-suited for both new and existing applications and fit neatly into small spaces, while reducing system wiring by up to 40 percent.
Click here to learn more.
---
Electric replacement for hydraulics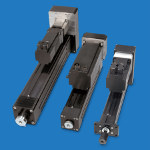 The Tolomatic RSA-HT high-force rod-style actuator is designed for high-duty-cycle performance in demanding applications, while delivering the added control and consistency of an electric drive actuator. This actuator, which can also be considered as a replacement for hydraulic applications, triples the maximum force capabilities of the standard RSA line from 4,038 lbf (17.96 kN) to 12,900 lbf (57.38 kN).
Click here to learn more.
---
Segmented encoder for big machines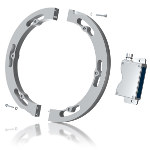 The Leine & Linde MRI 2000 rotary encoder is designed to provide feedback solutions for large rotating machinery typically found in the construction, pulp and paper, oil and gas, wind, and marine industries. This encoder has received significant performance upgrades since its introduction two years ago. The MRI ring encoder is segmented into pieces to facilitate simple commissioning and service, and it is now available with an alternative magnetic structure, enabling relaxed tolerances for the sensor pickup mounting. Radial gap tolerances have been doubled, allowing up to 6 mm between the sensing head and the ring surface. In addition, frequency response of the pickup has been doubled as well, providing the opportunity for higher shaft speeds. Exclusive North American distribution through HEIDENHAIN Corporation in Schaumburg, IL.
Click here to learn more.
---
Custom low-profile direct drive systems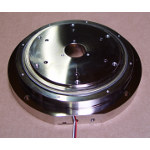 Applimotion now provides custom direct drive motor assemblies using its UTS frameless motor kits and MicroE encoders. For years, OEM customers have routinely designed Applimotion motor kits into direct drive systems unique to their process. MicroE has a long history of supplying precision encoders to the same customer set, offering both high accuracy and high resolution in one tight, low-profile package. Combining both technologies in one assembly offers the best solution for your precision low-profile application, such as high-performance imaging, metrology, and scanning.
Click here to learn more.
---
Get 'Digital Manufacturing for Dummies' book gratis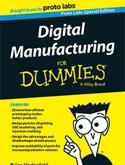 Proto Labs has put together a comprehensive guide to the major 3D-printing, CNC machining, and injection-molding technologies that are frequently used in digital manufacturing. The book helps readers to compare processes, explore material options, and see how digital manufacturing can fit into every stage of the product life cycle.
Get your copy on the house.
---
Encoders: No-strings-attached beta test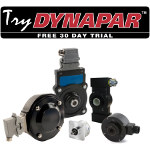 Dynapar is offering a no-cost 30-day beta test trial to all interested and qualified parties for its key product families of incremental and absolute encoders, with thousands of configurations available. Dynapar encoders provide motion feedback control for general factory automation, pulp and paper, primary metals, oil and gas, packaging, beverage, food, pharmaceutical, medical equipment, materials handling, lift and crane, construction operations, off-highway and others, as well as OEM motors.
Click here to learn more.
---
DARPA tests UAV-to-UAV refueling at 45,000 ft
DARPA completes close-proximity flight tests of two modified RQ-4 Global Hawk unmanned aerial vehicles, demonstrates technology enabling autonomous aerial refueling.
Global military aviation currently relies on a key enabler: aerial refueling. Fighters, bombers, reconnaissance, and transport aircraft use "flying gas stations" to go the extra mile.
Increasingly, UAVs are conducting combat and ISR operations, but they aren't designed to be refueled in flight. In 2007, DARPA teamed up with NASA to show that high-performance aircraft can easily perform automated refueling from conventional tankers, yet many unmanned aircraft can't match the speed, altitude, and performance of the current tanker fleet. The 2007 demonstration also required a pilot on board to set conditions and monitor safety during autonomous refueling operations.
But DARPA has been working to close this capability gap.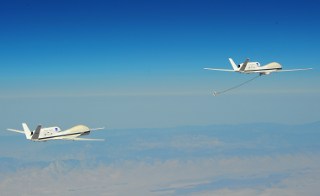 Global Hawk UAVs demonstrate close-proximity test flight.
DARPA's two-year Autonomous High-Altitude Refueling (AHR) program, which concluded Sep. 30, explored the ability to safely conduct fully autonomous refueling of UAVs in challenging high-altitude flight conditions. During its final test flight, two modified Global Hawk aircraft flew in close formation, 100 ft or less between refueling probe and receiver drogue, for the majority of a 2.5-hr engagement at 44,800 ft. This demonstrated, for the first time, that High Altitude Long Endurance (HALE) -class aircraft can safely and autonomously operate under in-flight refueling conditions.
The flight was the ninth test and the first time the aircraft flew close enough to measure the full aerodynamic and control interactions for unmanned-to-unmanned connections. Flight data was analyzed over the past few months and fed back into simulations to verify system safety and performance through contact and fuel transfer, including the effects of turns and gusts up to 20 knots.
Since HALE aircraft are designed for endurance at the expense of control authority, the program started with the expectation that only one in six attempts would achieve positive contact (17%). The final analysis, however, indicated that 60% of the attempts would achieve contact.
Multiple autonomous breakaway contingencies were successfully triggered well in advance of potentially hazardous conditions. Fuel systems were fully integrated and ground tested, demonstrating a novel "reverse-flow" approach with the tanker in trail. This approach opens valuable trade space for future developers to choose between various fixed and modular implementations of proven probe and drogue hardware.
"The goal of this demonstration was to create the expectation that future HALE aircraft will be refueled in flight," says Jim McCormick, DARPA program manager. "Such designs should be more affordable to own and operate across a range of mission profiles than systems built to satisfy the most stressing case without refueling. The lessons from AHR certainly extend beyond the HALE flight regime, and insights into non-traditional tanker concepts may offer further operational advantages."
Using this capability, U.S. military Global Hawk UAVS could fly nonstop for days or maybe even weeks.
Source: DARPA
SIDEBAR: Some basic Global Hawk stats courtesy of Northrop Grumman.
Q. How far can Global Hawk fly?
A. It has an inter-continental range (~11,500 miles). This means the aircraft can fly from New York and land anyplace in the world.
Q. How high can Global Hawk fly?
A. About 12 miles high -- an altitude almost twice that of airliners. From this height, you can see over 300 miles to the horizon.
Q. How long can Global Hawk fly?
A. More than 32 hours -- the longest of any high-altitude operational aircraft in the world.
Q. How much can Global Hawk carry?
A. It can carry equipment weighing 3,000 lb -- that's the weight of a Ford Focus.
Published November 2012
Rate this article