Bioresins take their place in commercial-grade durable goods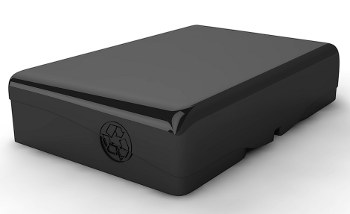 Shipping container made of BioFlow bioplastic materials.
With today's brand owners and manufacturers under fierce pressure to deliver cost-effective sustainability and end-of-life (EOL) solutions for the products they bring to market, a Pennsylvania company called Ecospan says it's breaking new ground when it comes to delivering sustainable solutions to the plastics we use every day.
Already, much of the plastics found in your car, soda bottles, and your sneakers is no longer petroleum-based, as these manufacturers have turned to bio-materials for a more sustainable solution. Now Ecospan wants to take bioplastics one step further.
Ecospan, a global company that specializes in both the development of bio-based resins and the manufacturing of bio-based durable goods, has introduced BioFlow, which removes a number of barriers that traditionally have prevented industrial designers from incorporating sustainable bioplastics into their new product designs. With BioFlow, bioplastic materials are now available that meet or surpass petroleum-based plastics' performance standards in several areas, including heat resistance and impact resistance -- the two main drawbacks to date in developing durable goods with bio-based materials.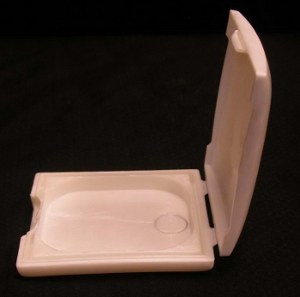 This container made with BioFlow features a living hinge, a first in bioplastics development.
Most notable, perhaps, is the company's introduction of the first bioplastics living hinge, giving packaging designers a solution that has never before been possible with bioplastics. This innovation means that a wide range of consumer and industrial products, from cosmetic cases to electrical junction boxes, can now be made with bioplastics, since living hinges are typically manufactured in an injection-molding operation that creates all three parts at one time as a single part.
BioFlow materials are used to create everything from protective cases and packaging for high-value electronics such as handheld devices, mobile phones, GPS consoles, and cameras to the actual products themselves, running the gamut from TV remotes and electronic housings to alarm clocks, desk phones, cable TV boxes, and much more.
"We are innovation partners with product designers and developers from start to finish," says Scott Sanderson, Ecospan's senior vice president of Research and Development. "Providing whole solutions, Ecospan develops custom-designed bioresin blends to meet specific application and product performance requirements, and the company partners with its clients from the industrial design phase, through the product development and manufacturing processes, right to the delivery of the finished, manufactured products."
BioFlow technology makes bioplastics a viable solution for industrial designers with other "firsts," including:
Exceptional melt-flow characteristics, giving it the ability to duplicate intricate designs and textures on the surface of molds in the manufacturing process;
High heat resistance;
Durability, impact resistance;
High-gloss capabilities, in addition to matte, texture, etc.;
Complete spectrum of colors;
Blending compatibility with other petroleum-free ingredients or with petroleum-based ingredients; and
Limitless customizable formulizations.
With over 20,000 sq ft of R&D facilities in Exton, PA, and global production facilities, Ecospan has developed over 5,000 BioFlow plastics formulations over the past nine years that it uses to customize materials for product development applications and manufacturing.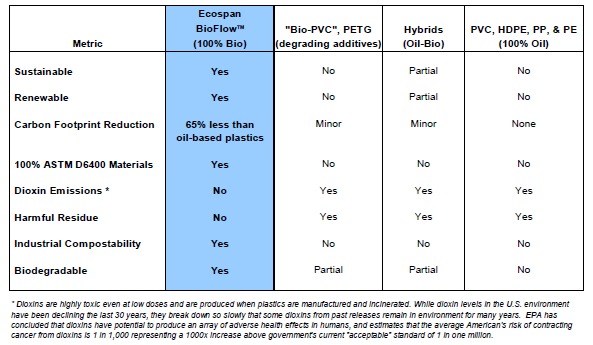 For one global smartphone manufacturer, Ecospan has even incorporated more than 12 million bioplastic shipping containers into their reverse-logistics operations for phones that are returned by consumers for repairs. The containers, unlike other sustainable options such as cardboard, can be reused multiple times and then reground and reused -- all while saving the smartphone company in excess of $20 million a year.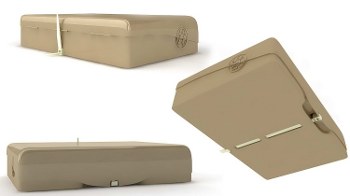 "Ecospan is leading the way in taking bioplastics from a niche market and into the mainstream," says Ecospan's CEO, Greg Hoffman. "BioFlow technology provides new solutions across the supply chain for replacing or reducing petroleum-based plastics with sustainable, bio-based materials and a 'cradle to cradle,' reuse and regrind model for keeping material resources in the value chain and out of landfills."
Want more information? Click below.
Published December 2012
Rate this article