How to leverage mechatronics for MCAD and ECAD synergy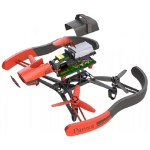 One thing at the forefront of most company thinking is how to beat the competition. One way to do this is to create smart products, but that leads to the question, "How?" One possible answer: mechatronics! The name is a combination of mechanics and electronics, however, the discipline includes much more than just the two. Keep reading to discover all about this technology and how it can help you take the lead on your competitors.
Read the TriMech Solutions blog.
---
Xometry launches Autodesk Inventor integration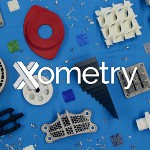 Xometry, one of the country's largest on-demand manufacturing platforms, has launched an Autodesk Inventor add-in that enables Inventor users to get a quote from Xometry without leaving the Inventor design workspace. The add-in makes it simple for Autodesk Inventor users to turn their designs into prototypes and production products. It gives users easy access to Xometry's industry-leading pricing, design feedback, and lead-time information directly in the Inventor environment. Choose from a wide range of processes, including 3D Printing, Sheet Metal, CNC Machining, and Urethane Casting with over 200 materials. An add-in for SOLIDWORKS is also available.
Learn more.
---
DriveWare 7.4.2 released with stepper motor support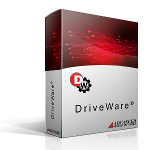 DriveWare is ADVANCED Motion Controls' no-cost software tool that allows users to set drive limits, tune the control loops, configure various types of feedback, auto-commutate, analyze signals over a built-in multi-channel oscilloscope, and more. Because of its powerful capabilities and user-friendly interface, DriveWare is the best way to commission and configure the company's DigiFlex Performance series drives. The biggest update to DriveWare 7.4.2 is the expanded support for stepper motors -- making it easy to configure closed-loop steppers while streamlined algorithms make autocommutation 75% faster. DigiFlex Performance servo drives can operate two-phase and three-phase steppers in addition to rotary and linear permanent magnet, brushed, and brushless servo motors.
Click here to learn more.
---
VISI launches Reverse Engineering suite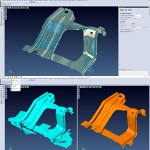 The latest release of VISI from Vero Software includes a new module for reverse engineering, along with new and enhanced functionality for both CAD and CAM processes, specifically designed for the mold and die market. It allows a point cloud to be loaded either from a Hexagon Romer Absolute Arm or an external file and generates the desired, optimized mesh with special tools. This mesh can then be used as the starting point to create the relative surfaces through the modeling function or used as it is for machining purposes.
Click here to learn more.
---
Breakthrough technology shatters speed barrier for engineering simulation software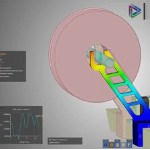 ANSYS Discovery Live will empower millions of engineers around the world to confidently simulate designs in real time quickly and more economically. "We had the opportunity to preview ANSYS Discovery Live, and it's obvious this technology is a game changer in providing instantaneous simulation to enable interactive design exploration," said Craig Skinner, chief aerodynamicist, Aston Martin Red Bull Racing.
Read the full article.
---
ANSYS takes on product complexity with release of ANSYS 19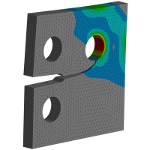 ANSYS 19 delivers enhancements to its engineering simulation software across the entire industry-leading portfolio -- from structures to fluids and from systems and semiconductors to electromagnetics -- making simulation even more pervasive. Long-time users will notice dramatic improvements in time to solution, while new users can take advantage of state-of-the art functionality. From support for Architecture Analysis and Design Language (AADL) to Human Machine Interfaces (HMIs) to radar cross-section (RCS) calculations, ANSYS 19 simplifies user experience across every discipline.
Click here to learn more.
---
Reduce motion control application development time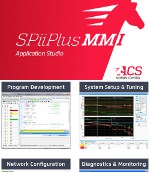 ACS Motion Control has launched a new version of its SPiiPlus Application Development Kit (ADK) Suite motion control software with new simulation and motion machine interface (MMI) tools. The SPiiPlus ADK Suite Version 2.50 provides enhanced diagnostics capabilities to minimize setup, tuning, and programming time for motion control applications. With updated ACSPL+ functions, variables, and commands, Version 2.50 enables the implementation of both highly complex motion-time-event sequences with accurate positioning and timing, and simpler tasks such as point-to-point control. The ACS simulator tool models an ideal closed-loop servo system.
Click here to learn more.
---
Reverse Engineering add-in 2018 for SOLIDWORKS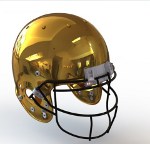 ReverseEngineering.com 2018 for SOLIDWORKS is a reverse engineering application fully integrated into SOLIDWORKS. Users can easily process point clouds, hard probe, and 3D laser scans directly in SOLIDWORKS. Tube measure and quick settings tooling dialog are two features new to the software. Other new capabilities and enhancements include:
No wait time when processing gigabytes of point cloud scan data with Voxel thinning.
Automatic function generates profile curves through a point cloud, allowing users to define and order equal number and spacing of points for parametric spline creation.
Enhanced lock plane simplifies your work flow, users can define point-to-plane snap tolerance capture with a hard probe or 3D scanner.
A standalone Integrated Point Cloud module that doesn't require a SOLIDWORKS license to visualize points, hard probe, or laser scan.
Click here to learn more and read a Schutt Sports application story.
---
Software: Robot control systems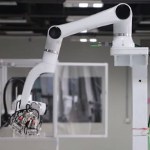 Han's Robot, a subsidiary of global Chinese manufacturer Han's Laser, has licensed Energid's Actin premier control software for its new line of cost-effective collaborative robots ("cobots"), called Elfins. Actin is an easy-to-use robot control and simulation framework that offers robot manufacturers faster time to market, reduced software development costs, and powerful control with real-time adaptive motion. Han's Robot was able to leverage powerful collaborative features including collision avoidance, simplified task-based programming, interactive control, and the ability to extend, customize, and rebrand any of the components for advanced product differentiation. Energid provides robotic control systems for a wide range of global customers.
Click here to learn more.
---
Easy programming for hydraulic proportional controls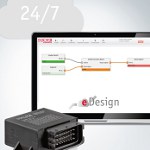 HAWE Hydraulik's eDesign, a new cloud-based, graphical programming interface for electronic control systems, enables users to design programs and to install them directly on the electronic control without knowing a programming language. HAWE eDesign already includes a large number of functions to program either the CAN-knot type CAN-IO or the company's electronic amplifier plug type EV2S. The programming interface is ideally suited to facilitate the transition from on/off valve technology to proportional control, and is primarily intended for low to medium complex programming. Built-in tutorials and hints simplify use.
Click here to learn more.
---
Control 3D printing at the voxel level
Stratasys has introduced GrabCAD Voxel Print, a new software solution for its J750 3D-printing solution that provides true voxel-level control during the design and 3D-printing process. Manipulating microscopic voxels, which represent volumetric pixels and are the building blocks of 3D printing, enables users to achieve 3D-printed effects and properties not possible before. Combine this with the full-color, multi-material 3D-printing capability of the Stratasys J750 3D Printing Solution, and you open up a whole new world of digital materials and advanced structures.
Click here to learn more.

---
Biggest reasons engineers hate their CAD system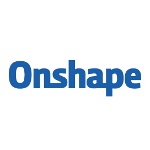 Darren Garnick of Onshape says that, in a recent CAD satisfaction survey of 230 design professionals, Engineering.com asked a very provocative question: What do you hate most about your CAD software? The research, sponsored by SOLIDWORKS®, revealed these four things that engineers and designers despise the most (in order of importance).
Read this informative Onshape blog.
---
SOLIDWORKS 2018 is here!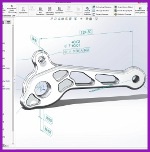 With SOLIDWORKS 2018, teams can collaborate concurrently to design a product or part more rapidly and cost efficiently, validate its function and manufacturability, manage its data and related processes, streamline and automate its manufacturing, and inspect it. Any changes in design or manufacturing are fast and easy to manage and automatically flow to all related models, programs, drawings, and documentation. A standout new feature is SOLIDWORKS CAM, which provides rules-based machining with knowledge capture for the automation of manufacturing programming. Plus, there are improvements to many of the SOLIDWORKS features you already use.
Learn all about the SOLIDWORKS 2018 launch.
---
Optimize your product manufacturing cost analysis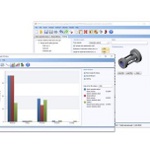 Boothroyd Dewhurst, developer of internationally recognized Design for Manufacture and Assembly (DFMA) software, has released DFM Concurrent Costing, Version 3.0. Deployed as a cost-analysis tool for engineering and procurement teams, the latest software allows manufacturers to move beyond "price" models, based largely on past bids, to industrial cost models grounded in scientific test data and studies. The result is a highly reliable "should cost" view of the product that offers insight into hidden cost drivers and ways to optimize both design and production.
Click here to learn more.
---
Fastest way to dry your hands? FloEFD investigates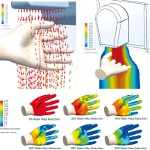 Have you ever wondered what's the fastest way to dry your hands when using one of those air-shooting hand dryers in a public restroom? Should you rotate your hands or leave them in one place? What position is most efficient? Proving that modeling everyday challenges is fun and insightful, Robin Bornoff from Mentor Graphics tackles these questions using the full-featured 3D fluid flow and heat transfer analysis simulation tool called FloEFD.
Read the full article.
---
3D inverse design helps military OEM develop unique cooling fans
A U.S.-based defense contractor, an original equipment manufacturer (OEM) of life support systems (LSS) for military applications, had a need for a custom fan to be integrated in its product line. With TURBOdesign1 from Advanced Design Technology (ADT), the company was able to bring the fan design process in-house and cut design time as well as production cost.
In developing the fan, engineers were challenged to develop a large air-flow-volume, low-pressure fan characteristic with high air velocities over the stator blades. In order to achieve the best aerodynamic efficiency, it was required to avoid separation at the stator while recovering the static pressure. No existing standard design was known that could satisfy the requirements to efficiency, size, and operating speed.
Reducing the fan noise was an additional design objective. Certain rotor design features were desirable to minimize fan noise: forward sweep of the rotor blades, plus reduced chord length at the shroud were to eliminate the possibility of vortices shedding off from the suction side of the rotor blades and hitting the next blade pressure side close to the trailing edge. Another desirable feature was positive blade stacking at the rotor blade tip to minimize losses and noise associated with the tip clearance.
Originally, the company evaluated several conventional fan design approaches, including all the available commercial codes for design of turbomachinery based on a direct design approach. The evaluation criteria included computer system requirements and associated hardware costs, the number of engineers needed to be involved in the design process, and the learning curve to produce new designs with a high level of confidence. ADT's TURBOdesign1 software came out the winner, in part because it did not require special hardware and, after just three weeks of initial training, engineers were able to tackle their first fan design case.
The design team used ADT's TURBOdesign1 3D inverse design code to introduce these new features and achieve rotor blade loading that produces the required flow and pressure rise at the lowest shaft power with a sufficient stall margin.
After completing and testing two different axial fan designs, the company engineers became more confident that their next designs would be successful. Examples of the resulting geometries of the stage are shown in Figures 1 and 2.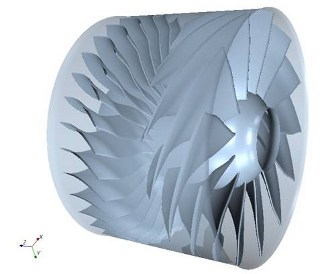 Figure 1. The resulting geometry of one of the axial flow stages designed by TURBOdesign1.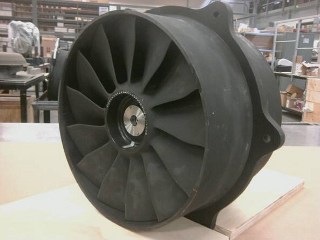 Figure 2. The final hardware model.
ADT's TURBOdesign1 inverse design code, used together with CD Adapco Star CCM+ computational fluid dynamics (CFD) software, has proven to satisfy all of the new design objectives.
"We found ourselves using all the features implemented in the TURBOdesign1 code," said the company's aerodynamics engineer. "In addition to specifying meridional geometry and blade loading, having the ability to specify custom blade thickness, stacking location, and stacking profiles was very useful in achieving good aerodynamic designs."
TURBOdesign1 output data was exported to a spreadsheet, and additional design parameters, like diffusion factor for axial fans, were evaluated during the design procedure. This gave the designers an even higher level of confidence early in the design process, before taking it to CFD for evaluation and prototype construction and testing.
The use of ADT's TURBOdesign1 software made it possible to design an entirely new cooling fan from scratch, starting only from design requirements. In the process, the company was able to eliminate the costs of using outside consultants, reduce the lead time for new turbo-machinery designs of this type, and produce its own designs in-house that are best suited to its application needs.
"We cannot put a dollar figure on our new ability to design our own fans," said one design engineer. "But, in our opinion, it's invaluable."
Want more information? Click below.
Source: Advanced Design Technology (ADT)
Published June 2013
Rate this article