Engineer's Toolbox:
Selecting and sizing ball screw drives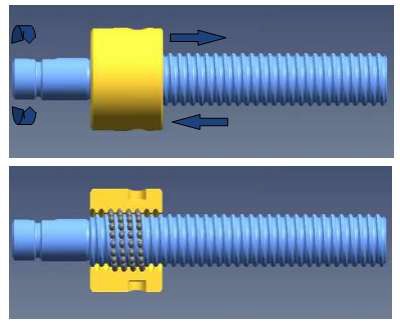 Ball screw drives typically provide mechanical efficiency of greater than 90 percent, so their higher initial cost is often offset by reduced power requirements. Jeff Johnson, product engineer at Thomson Industries, gives an in-depth description of ball screw technology, important ball screw specifications and applications, and a lengthy and technical selection and sizing example.
You can download this full article in pdf format here. There is no registration required from this direct link.
Editor's note: We could not post all of the calculations in this article in our content management (online) system. That is why we are providing the article in its easily downloadable format.
Rate this article