Eliminate downtime and coupling breakage in encoders
Servometer flexible nickel metal bellows couplings are a proven reliable alternative to spiral wrap style couplings in encoder applications that require shaft-misalignment, low torque and high torsional stiffness. Choose from a variety of bore sizes, diameters, lengths and torque values. We can offer a standard part or a custom design based on your requirements.
Read our "Designing with Metal Bellows Couplings" e-Book here.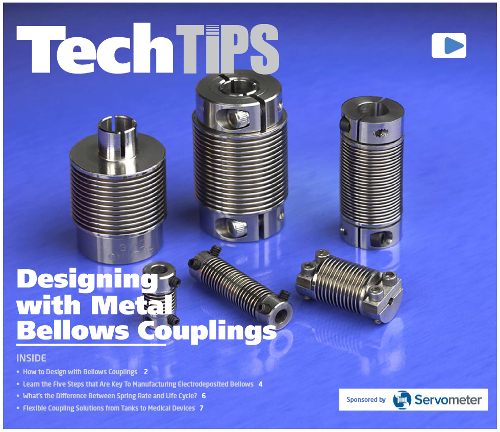 No registration required -- just download the PDF.
Published April 2015
Rate this article