Compact electronic slide bolt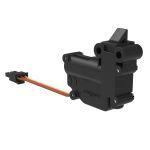 Southco has expanded its line of electronic access control solutions with a compact electronic slide bolt that simplifies the upgrade from mechanical to electromechanical latching. The lightweight EM-05 5 Series Electronic Slide Bolt is suitable for light-load applications where space is limited, and the efficient gear motor-driven mechanism can be easily integrated with any control system. This unit features simple push-to-close functionality and offers an upgrade in energy efficiency compared with solenoid solutions, as no power is required to maintain the product's retracted or extended position. It offers simple installation and retrofits.
Click here to learn more.
---
Spinning flare nuts eliminate loose fasteners in thin metal sheet applications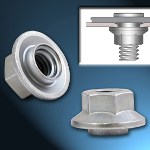 PEM SFN spinning flare nuts from Penn-Engineering become permanently captivated upon installation in thin metal sheets and, when paired with a self-clinching stud or other fixed externally threaded hardware, can eliminate all loose fasteners (including flange nuts) in attachment applications. These one-piece, flanged hex nuts additionally will spin freely in a sheet enabling quick attachment to mating hardware. Their use ultimately promotes savings in assembly time and costs.
Learn more.
---
Test your knowledge: High-temp adhesives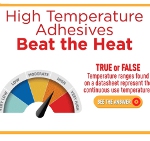 Put your knowledge to the test by trying to answer these key questions on how to choose the right high temperature-resistant adhesive. The technical experts from Master Bond cover critical information necessary for the selection process, including questions on glass transition temperature and service temperature range. Some of the answers may surprise even the savviest of engineers.
Take the quiz.
---
Maintenance-free bearings help pool owners keep it clean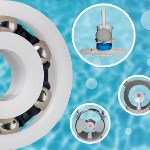 A company in Austria has designed a swimming pool cleaning device with maintenance-free polymer ball bearings from igus that helps people keep their water crystal clear. Poolwonder designers chose corrosion-resistant and maintenance-free components because of the unique application for underwater use.
Read the full article.
---
Build a mini synchronous drive system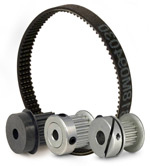 With the Miniature Synchronous Drive System from Stock Drive Products (SDP), you can put your own 1-, 2-, or 3-mm design together in a snap. The tiny timing belts and pulleys are engineered and manufactured to give high accuracy and smooth, dependable operation in 3D printers, moving security cameras, med devices, robotic surgical equipment, self-service machines, and more. Advantages include no-slip synchronization, accurate positioning, high torque transmission with low backlash, quiet operation, and long belt life.
Click here to learn more.
---
How colorants affect plastic characteristics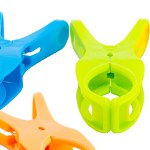 If you're starting a custom plastic injection molding project, you'll want to select a material with the properties most suitable for the function of your parts. One aspect of polymer characteristics that doesn't always get the consideration it deserves is the addition of colorant. Believe it or not, there is a whole scientific body of knowledge about the ways in which adding color to plastic can affect the behavioral properties of the plastic. This short article by Denny Scher of ICO Mold takes a high-level look at some of the different, and surprising, ways colorants can have an effect on plastics.
Read the full article.
---
New hybrid nylon TPEs are tough, flexible, and more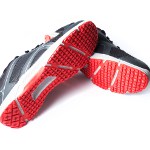 Nylon Corporation of America has launched an extended product family of nylon (polyamide) -based thermoplastic elastomers (TPEs), also known as polyether-block-amides (PEBA), for a range of applications in the automotive, sporting goods, personal electronics, composite, and specialty films markets. These materials are block copolymers of nylon segments and polyether segments. The nylon block is the hard segment and the polyether block is the soft, flexible segment. NY-FLEX grades are thus hybrid materials, offering a unique combination of rubber-like elastomeric properties and thermoplastic-like processing capabilities. By varying the type and the ratio of these two blocks, a wide range of NY-FLEX grades can be offered.
Learn more.
---
New 3M metal bonding adhesive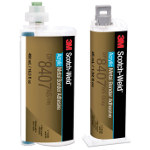 3M Scotch-Weld Metal Bonder Acrylic Adhesive DP8407NS delivers strength, corrosion resistance, and reliable performance for bonding metal without extensive surface prep. This high-strength, fast-curing structural adhesive offers high peel and durability, and maintains its strength at temps as low as -40 F. With the ability to bond active metals like steel, copper, brass, and bronze, 3M's Metal Bonder is ideal for a wide range of assemblies in metal fabrication, transportation, specialty vehicle, architectural panels, appliances, and office furniture. It bonds plastics and composites for multi-material bonding and is also well suited for bonding metals prior to powder coating and paint processes.
Click here to learn more.
---
Clamping levers with eccentrical cam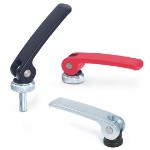 JW Winco now offers GN 927 Clamping Levers with Eccentrical Cam in Tapped Type and Threaded Stud versions. The RoHS-compliant clamping levers are used for rapid clamping and releasing operations. In contrast to a clamping operation utilizing threads, these levers permit torque-free clamping. The zinc die-cast, plastic-coated lever has been designed to ensure its movement cannot exceed the maximum clamping position. In addition, there are no loose components, since all are assembled and mounted in their correct order. Thrust forces up to 1.8 lb (8 N) can be obtained.
Learn more.
---
Replace traditional fasteners: 50+ retaining ring applications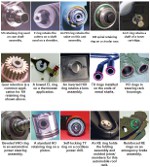 The benefits of a Rotor Clip Retaining Ring are simple: The ring is made from less material than traditional fasteners, eliminating machined shoulders, threads, cover plates, and heat-formed studs -- so you save. Using a retaining ring to fasten your assembly instead of a traditional fastener not only reduces your costs, but also saves the environment. Fewer parts and less material means cost savings for you and less waste for the planet. This quality part offers lot traceability. Want to know what you can do with a Rotor Clip Retaining Ring?
View more than 50 application examples.
---
Top Technical Tips: Noisy bearings?

Smalley wave springs are ideal for bearing preload. The wave spring preloads the bearing through its outer race, taking up play in the bearing. Preloading will reduce bearing damage, wear, noise, and vibration. The wave spring prevents sliding between the rolling elements. Smalley has over 150 standard springs available, from .188" to 16". Customs are available for unique bearing sizes with No-Tooling-Charges™.
Learn more. You can also request samples.
---
Metal bonding: Solvent-free activators from DELO speed up curing time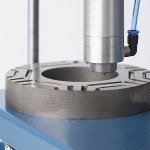 DELO, one of the world's leading manufacturers of industrial adhesives for automotive, consumer, and industrial electronics applications, has developed two solvent-free activators that speed up the curing time of metal adhesives like DELO-ML. These new activators prevent solvent vapors escaping into the environment, potentially causing both health and environmental hazards. DELO's low-viscous DELO-QUICK 5910 and the higher-viscous DELO-QUICK 5975 can be dispensed together with adhesive, without having to evaporate first. Components can be joined and processed immediately after dispensing of the activator, reducing cycle time in the production process.
Learn more.
---
Adhesives formulated in different colors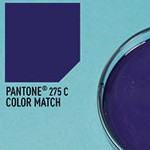 Master Bond epoxy systems are formulated in a variety of standard colors, including black, red, green, blue, gray etc. Many optically clear grades are also available. Upon request, compounds can be manufactured in custom colors in order to meet specific requirements. This task requires blending multiple RoHS-compliant pigments in precise proportions to ensure no color variation and uniform appearance. These colored adhesives can be formulated to meet industrial certifications such as medical grade, NASA low outgassing, ISO 10993-5 for cytotoxicity, and more. Compliance testing is performed by independent testing laboratories.
Click here to learn more.
---
New 3M tape tackles high-temp fastening applications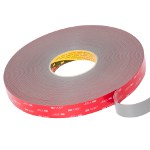 Since 1980, 3M VHB Tapes have opened the door to faster and easier assemblies. Now, the new GPH series from 3M combines the extreme, permanent bonding power and convenience of 3M VHB Tapes with high-temperature resistance. It can withstand operating temperatures up to 450 F, with long-term durability in conditions up to 300 F. Users will experience excellent adhesion to high and medium surface energy materials, as well as coated or painted surfaces. 3M VHB Tapes, including the new GPH series, replace traditional mechanical fasteners, subsequently eliminating processes like drilling, grinding, refinishing, screwing, welding, and associated rework/clean-up.
Click here to learn more.
---
Permanent threads in thin sheet applications -- with only one-sided access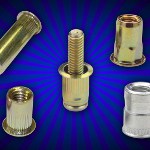 ATLAS SpinTite blind threaded inserts from Penn-Engineering provide strong, permanent, and reusable threads in thin sheet materials where only one side is accessible for hardware installation. Installation is performed from the accessible "front" side using spin-spin tooling technology. The inserts then become permanently mounted on the "back" side to accept a mating screw for final component attachment. This "blind" installation capability especially suits applications such as tubing, extrusions, and others where access to the back side is either limited or nonexistent. These steel, aluminum, brass, or stainless steel inserts support close-to-edge applications and can be installed at any stage during the production process (even after assemblies have been painted).
Click here to learn more.
---
New technique provides breakthrough in ceramics 3D-printing technology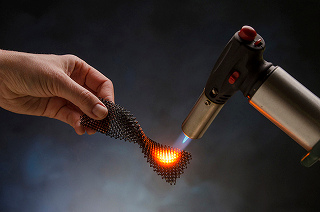 ® 2015 HRL Laboratories. [Photo by Dan Little Photography]
Researchers at HRL Laboratories, LLC, have achieved a new milestone in 3D-printing technology by demonstrating an approach to additively manufacture ceramics that overcomes the limits of traditional ceramic processing and enables high-temperature, high-strength ceramic components.
HRL's Senior Chemical Engineer Zak Eckel and Senior Chemist Dr. Chaoyin Zhou invented a resin formulation that can be 3D printed into parts of virtually any shape and size. The printed resin can then be fired, converting it into a high-strength, fully dense ceramic.
The resulting material can withstand ultra-high temperatures in excess of 1,700 C and exhibits strength 10 times higher than similar materials.
Ceramics are much more difficult to process than polymers or metals because they cannot be cast or machined easily. Traditionally, ceramic parts are consolidated from powders by sintering, which introduces porosity and limits both achievable shapes and final strength.
"With our new 3D-printing process, we can take full advantage of the many desirable properties of this silicon oxycarbide ceramic, including high hardness, strength, and temperature capability as well as resistance to abrasion and corrosion," says program manager Dr. Tobias Schaedler.
The novel process and material could be used in a wide range of applications from large components in jet engines and hypersonic vehicles to intricate parts in microelectromechanical (MEMS) systems and electronic device packaging.
The HRL team's research paper, "Additive Manufacturing of Polymer Derived Ceramics," has been published in the Jan. 1, 2016, issue of Science.
Published January 2016
Rate this article