Wings:
Next-gen Cessna turboprop features jet-engine tech and 3D-printed engine parts
By Tomas Kellner, GE Reports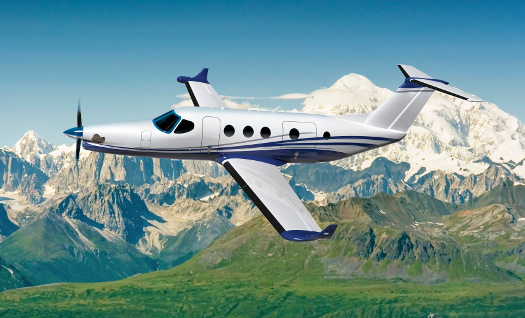 Cessna Denali. [Illustration credit: Textron Aviation]
Many people would prefer flying in a private plane to dealing with the hassle at the airport. Those with $4.8 million in their pocket may soon have that choice. Textron Aviation just unveiled a new business aircraft powered by a propeller engine that features many of the comforts of a private jet, but at an entry-level price.
The plane, called the Cessna Denali, will have the largest cabin in its class -- seating up to eight people -- and an engine powerful and efficient enough to reach Chicago from Los Angeles or Miami from New York.
Textron and GE Aviation, which developed the engine, brought the plane's cabin and engine mock-ups to the EAA AirVentures airshow in Oshkosh, WI, where the announcement took place on Monday, July 25.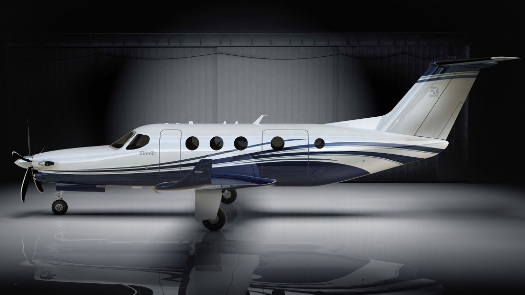 Textron aviation unveiled its plans for the Cessna Denali plane in Oshkosh in late July. [Illustration credit: Textron Aviation]
The plane and engine both feature "clean-sheet" designs. For example, the GE engine will feature a handful of complex 3D-printed titanium and steel components that will replace hundreds of individual parts. Though the engine is a turboprop, GE included technology from jet engines to increase the pressure and temperature inside the compressor and the turbine and extract more work. Pilots will even fly the plane like a jet, controlling the engine and the propeller with a single lever.
As a result, the engine will burn up to 20 percent less fuel and achieve 10 percent more power than other engines in the same class. Jeff Immelt, GE's chairman and CEO, said the new machine would generate $40 billion in revenue within 25 years.
Michael Thacker, senior vice president of engineering at Textron, said that he expected the Cessna Denali's maiden voyage to take place in 2018.
Testing of a new plane typically takes a year, but "the order book is open," says Kriya Shortt, Textron senior vice president for sales and marketing.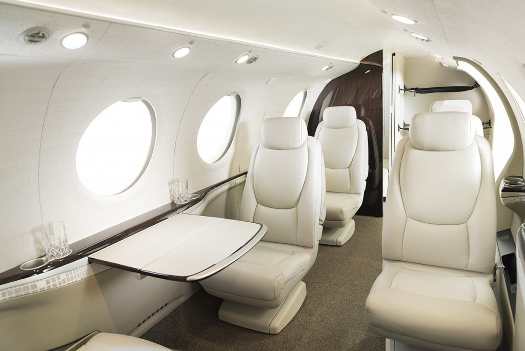 The business jet-like interior will be able to seat up to eight people. [Illustration credit: Textron Aviation]
The roots of the new engine go back to 2008, when GE Aviation bought the storied but small Czech turboprop builder Walter Aircraft Engines. At the time, the American company hadn't developed a new propeller engine in decades. Companies such as Pratt & Whitney Canada dominated the market, while GE focused mainly on making engines for business, commercial, and military jets and helicopters.
But engineers in both Prague and the United States spent the last seven years working on a new engine design with power output hitting as high as 1,650 shaft horsepower that could unlock the lucrative space for GE. The bet paid off last fall when Textron Aviation, the world's largest maker of business propeller planes, announced it would use the new advanced turboprop engine (ATP) for a brand-new plane it has been developing: the Cessna Denali.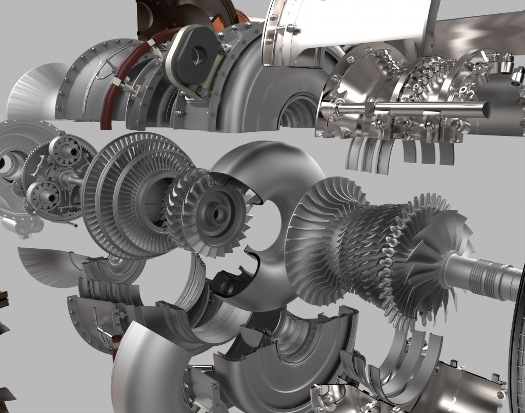 GE's advanced turboprop engine will have a number of 3D-printed parts. The engine will burn up to 20 percent less fuel and achieve 10 percent more power than other engines in the same class. [Image credit: GE Aviation]
To develop the new engine, engineers built on Walter and GE turboprop engines, which have flown for nearly 20 million hours and served on 30 different types of aircraft. But they added jet engine technologies into the mix that have logged more than 1 billion flight-hours, but have never been used inside a turboprop of this size.
GE calls this cross-pollination of know-how the "GE store."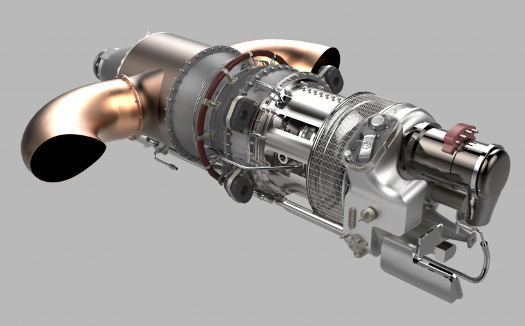 GE's new turboprop engine is the same size as its peers but produces nearly double the overall pressure ratio. [Image credit: GE Aviation]
For example, the engine's designers drew on variable stator vanes, a technology that was originally developed by GE engineer and aviation legend Gerhard Neumann for supersonic jet engines. The design also makes gas turbines used for power generation more efficient.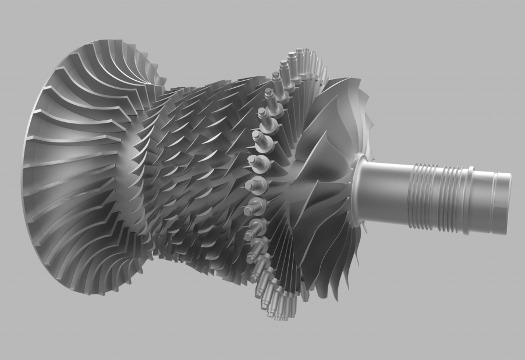 A rendition of the new engine's compressor. [Image credit: GE Aviation]
The new engine will also include 3D-printed parts (which debuted inside the LEAP jet engine), air-cooled turbine blades, and integrated propulsion control that manages both the engine and propeller as a single system to lessen pilot workload.
Brad Mottier, who spearheaded the Walter acquisition and led the new turboprop development, says that, packaged together, the new technologies will improve aircraft performance and can extend time between engine overhauls by more than 30 percent.
Read more GE Reports at www.gereports.com.
Published August 2016
Rate this article