Developing Story:
Kobe Steel admits falsifying data on products, 500 companies affected
By Mike Foley, Designfax
In a series of three press releases rolled out beginning Oct. 8, Japan's third-largest steelmaker, Kobe Steel Ltd., has admitted to "improper conduct" where "data in inspection certificates had been improperly rewritten etc., and the products were shipped as having met the specifications concerned." With group member companies in Japan, the Americas, Asia, and Europe, the company is also a major supplier of aluminum and copper products in many world markets.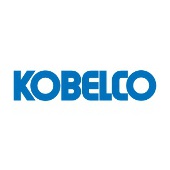 In short, some materials the company produced over the past 10 years may not have been up to snuff in terms of strength and/or durability. Some inspection reports were falsified.
The problem is estimated to affect a ballooning number of companies -- 500 is the latest figure.
According to an Oct. 15 Reuters article, "The revelations over the past week rippled through supply chains across the world as companies from operators of Japan's famous bullet trains to the world's biggest aircraft maker, Boeing Co., were ensnared in the scandal. ... No safety problems have surfaced as the Japanese steelmaker attempts to get a grip on the data tampering that it earlier said may go back as far as ten years."
An Oct. 13 Bloomberg article provides more details: "Initially, the company confessed to falsifying data about the strength and durability of some copper and aluminum that was used in cars and trains and possibly planes and a space rocket, too. Then Kobe Steel said it also faked data about iron ore powder and materials used in DVDs and LCD screens. ... A day later it flagged misconduct related to more items including steel wire and copper piping, some of which were produced overseas."
"The fabrication of data relating to aluminum was found at all four of Kobe Steel's local plants in conduct the company described as 'systematic,'" the Bloomberg article states. The article lists Toyota Motor Corp., Honda Motor Co., Subaru Corp., Hitachi (trains), and Ford among the many companies affected. The article also says: "The company has said it'll release the findings of safety checks for the products in about two weeks, and the causes of the issue and planned countermeasures within a month."
An Oct. 14 RT article stated that at least one Japanese nuclear power plant could also have been affected.
Some examples of misconduct, as admitted directly by Kobe Steel (these are straight from the company releases), include:
A portion of the inspections (dimensions, etc.), which Kobe Steel had agreed with customers, was not conducted.
Rewriting of inspection data prescribed in the specification sheet, which Kobe Steel had agreed with customers.
Tensile testing, which Kobe Steel had agreed with customers, was not conducted, and instead a hardness test was substituted. Instead, tensile testing was shortened, and an estimated calculation was entered as tensile strength based on the results of the hardness test.
Unmeasured microalloyed chemical values were entered, and a portion of the tensile properties, which were target values for reference, was used.
Rewriting of inspection data of prescribed specifications (dimensions, etc.), which Kobe Steel had agreed with customers.
The products include:
Aluminum flat-rolled products, aluminum extrusions, copper strips, copper tubes, and aluminum castings and forgings in shipping period Sept. 1, 2016 to Aug. 31, 2017;
Steel powder for powder metallurgy (sintering) shipped in fiscal 2016;
Sputtering target materials shipped from Nov. 2011 onward;
Copper alloy tubes and molds, copper tubes (capillary tubes), aluminum alloy wires and aluminum alloy bars, and copper wires shipped Sept. 2016 to Aug. 2017; and
Some steel wires and special steel shipped as far back as June 2011.
An Oct. 12 BBC article says the company is well aware of the serious and grim nature of the disclosure of its practices. "The credibility of Kobe Steel has plunged to zero," said Kobe's president, Hiroya Kawasaki, in the piece. This article also says that Toyota, Mazda, and General Motors are among the firms affected.
The Japan Times reported this morning (Oct. 17) that the U.S. Department of Justice has "demanded that Kobe Steel Ltd. provide information related to its faked product data scandal."
Latest: "Japanese Carmakers Call Kobe Steel's Products Safe Despite Scandal," NY Times, Oct. 19, 2017.
Kobe Steel has posted the following statement on its website homepage:

We are extremely sorry for our improper conduct
At this time, we sincerely and deeply apologize for the enormous amount of worry and trouble we have caused many of you in respect to the improper conduct concerning a portion of our products made by our company and group companies.

The Kobe Steel Group, together with its suppliers, is quickly working to determine how its products have affected safety and other factors. We are thoroughly analyzing the cause and are engaged in developing countermeasures to prevent a reoccurrence from happening. We are making sincere efforts to eliminate the burden on all parties concerned and to resolve these problems as quickly as possible.
We suggest you Google "Kobe Steel" and select "news" to keep up with the latest. This story will be rolling out more details for a very long time.
You can view the original Kobe Steel press releases here.
Published October 2017
Rate this article