Wheels:
Jaguar gets free 'plug' in for electrified E-type classic during worldwide royal wedding coverage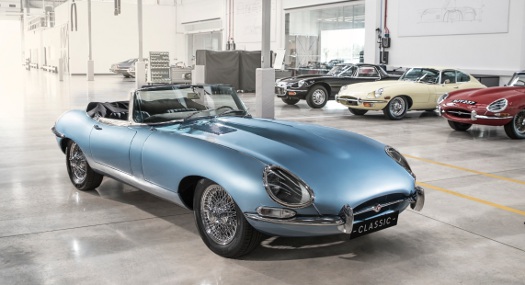 You might not care about the designer gown Meghan Markle wore to marry Prince Harry this past weekend or knowing who attended to watch the royal proceedings at Windsor Castle in England, but that 1968 electric Jaguar E-type the couple drove to their evening reception festivities ... now that was something interesting.
It was perfect for the occasion and viewed by millions of people around the world, even though automotive purists may have balked and the wedding ceremony was long over. It was something old and something new. It was most likely borrowed (the owner hasn't been identified), and it was blue.
The very British car also had an American-style twist. It was a left-hand drive model.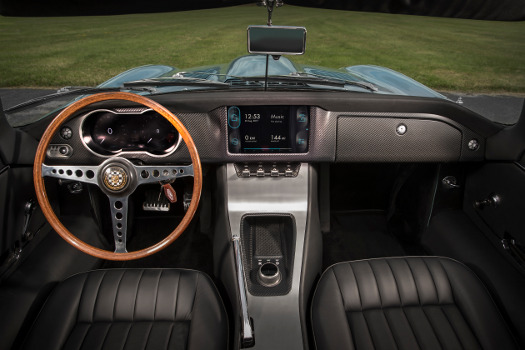 With major automakers around the world (including Jaguar) planning a near-future shift to electric cars for some or all of their lines, it becomes inevitable to wonder what will happen to many of the old gas-powered classic cars produced in the last hundred years. Jaguar Land Rover Classic has an idea. Let's electrify them, too (well, some of them, at least -- the really, really good ones). And let's do it with care.
Jaguar first premiered this one-off conversion at the Jaguar Land Rover Tech Fest on Sept. 8, 2017, in London. The car, known as E-type Concept Zero, was restored and converted at Jaguar Land Rover Classic Works in Coventry, U.K., "not far from where the E-type was born." The totally bespoke effort had a two-fold purpose: 1. Show off the company's commitment to vehicle electrification in style, and 2. Perhaps start a side business for classic car collectors interested in propulsion conversion.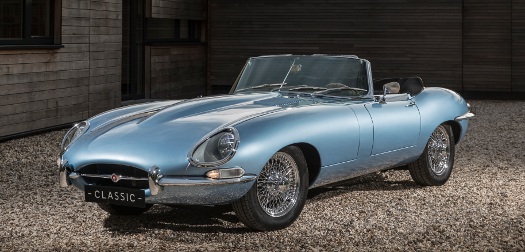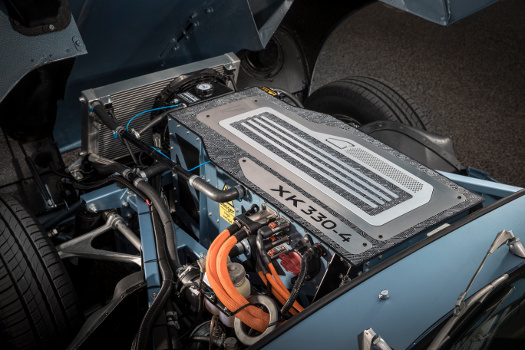 The E-type, launched in 1961, has regularly been voted the best-looking car of all time. Even Enzo Ferrari called it "the most beautiful car ever made." So why mess with a good thing?
Every effort was made to keep as much of the original vehicle intact as possible. A 220-kW electric powertrain was specially designed for the E-type Zero with its lithium-ion battery pack having the same dimensions, and similar weight, to the original XK six-cylinder engine used in the original E-type. The new 295-hp powertrain was also placed in precisely the same location as the XK engine. The electric motor (and reduction gear) lies just behind the battery pack, in the same location as the gearbox on the E-type, while a new propshaft sends power to a carry-over differential and final drive. Total weight is about 100 lb (46 kg) lower than the original E-type. The dash has also been updated with state-of-the-art electronic LED-based controls and diagnostics, and LED headlights have also been added. Sadly, the exhaust pipes look to be gone.
Trying to mirror the electric powertrain weight and dimensions to the outgoing gas-powered engine and transmission means the car's structure, including suspension and brakes, has not changed, simplifying the conversion and homologation. Jaguar says it drives, handles, rides, and brakes like an original E-type, and the front-rear weight distribution is unchanged.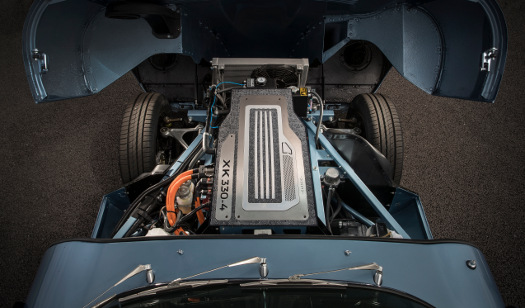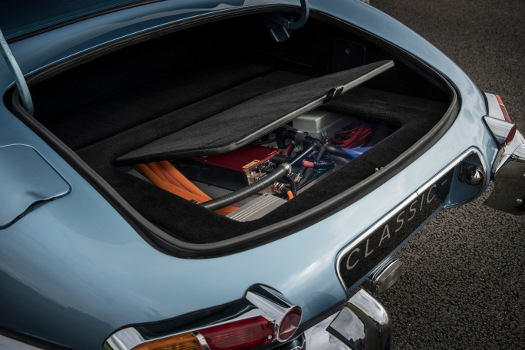 "We have integrated the new electric powertrain into the existing E-type structure, which means a conventional engine could be reinstalled at any point," says Tim Hannig, director of Jaguar Land Rover Classic. "We think this is essential, as it ensures a period Jaguar remains authentic to its DNA. We could use this technology to transform any classic XK-engine Jaguar."
According to Jaguar, the XK six-cylinder engine was made from 1949 until 1992, and was fitted to nearly all iconic Jaguar models of that period, including the E-type, XK120, Mk2, and XJ6. So, the new electric powertrain could conceivably be used in any of these vehicles.
It is quicker than an original E-type, though, with 0 to 60 mph taking only 5.5 sec, about 1 sec faster than the original Series 1 E-type.
But can't electric cars go faster than that, especially on takeoff? "In order to seamlessly combine the new electric powertrain of the E-type Zero with the dynamic setup of the original E-type specification, we have limited the vehicle's power output," says Hannig. "We believe this provides the optimum driving experience."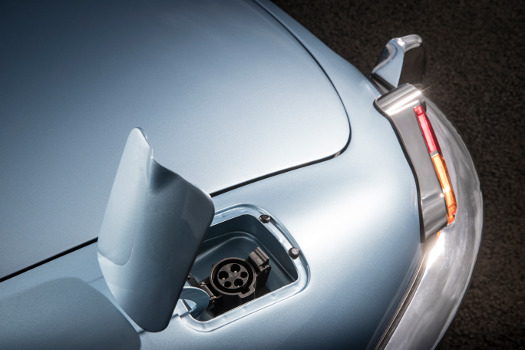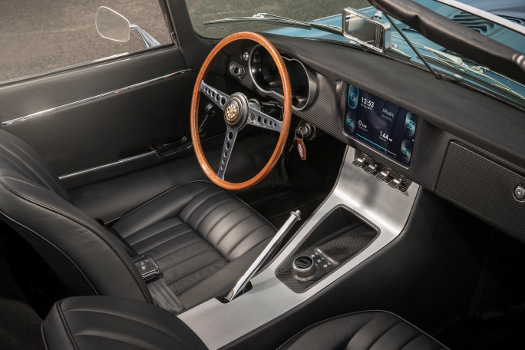 The unique powertrain of the E-type Zero was developed by an electric powertrain specialist in conjunction with Jaguar Land Rover engineers and to a specific brief from Jaguar Land Rover Classic. It uses some technology and components borrowed from the Jaguar I-PACE, the first production all-electric vehicle from Jaguar Land Rover.
The E-type Concept Zero has a real-world range of about 170 miles, which is helped by its low weight and good aerodynamics. It relies on power from a 40-kWh battery, which can be recharged from home overnight (typically in six to seven hours, depending on power source).
People gasped at the reported price of Meghan Markle's wedding dress, with estimates ranging from $135,000 to $500,000+. In the end, we'll probably never know. But we do know that converting the classic E-type with care to electric power will set you back a pretty penny too -- many times more than buying an original gas-sipping E-type classic. Driving magazine (Canada) reported it would be around $480,000.
We'll stick with the original.
Sources: Jaguar Land Rover Classic, Driving
Published May 2018
Rate this article