Are you spending too much on metal bellows?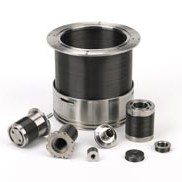 Making an error when choosing the right material for your application's performance requirements could be one reason a project is over or under budget. Finding the right material at the right price doesn't have to be difficult. BellowsTech edge welded bellows are available in a wide variety of materials with a range of media compatibilities. Our newly developed one-page "Material Selection Guide" quickly and easily helps you compare leak rates, temperature ranges, tensile strengths, and more of various typical applications.
Download the BellowsTech Material Selection Guide as a PDF by clicking on this line or on the graphic below.
Rate this article