Vintage VW Beetle gets officially certified electric conversion kit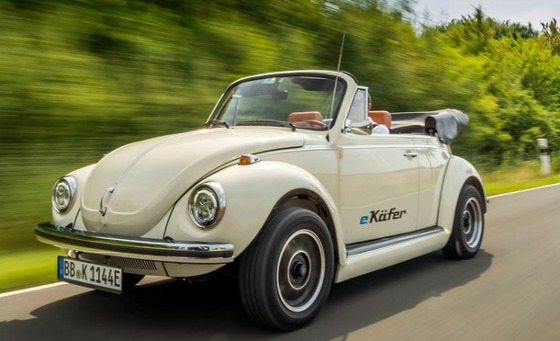 There are lots of aftermarket options for converting a vintage Super Beetle to electric power, but now there's a VW certified one. Partnering with German firm eClassics (eKäfer) and using Volkswagen Group Components, VW Bug aficionados can now swap their internal-combustion 4-cylinder for an electric drive, experience 0 to 50 mph in 8 sec, and even free up that rear compartment where the engine used to sit.
If you're in the United States, the car will need a passport, though, and a trip to Germany -- for now.
This latest offering from VW follows a growing trend to provide original manufacturer-backed electrification options for vintage vehicles. Designfax reported on an electrified 1968 E-type classic Jaguar called Concept Zero back in May 2018.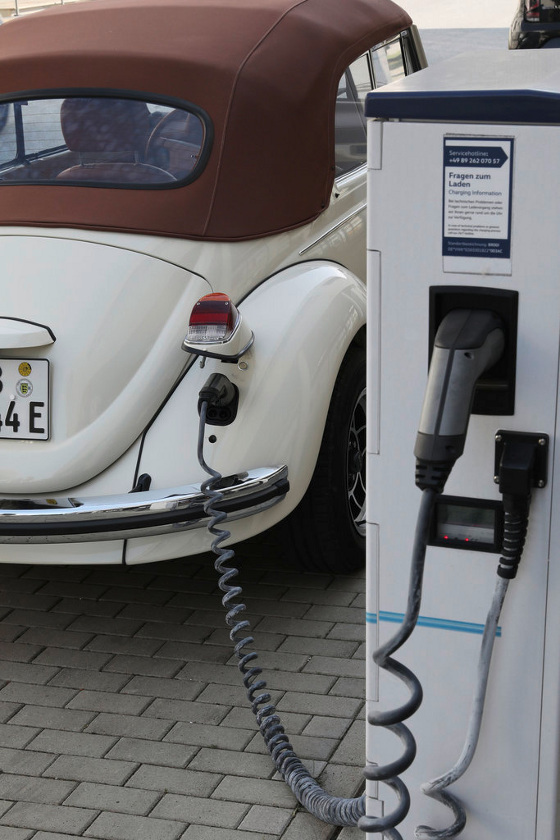 VW showed off a converted e-Beetle at the International Motor Show (IAA) in Frankfurt, Germany, in September. The electric drive, the one-speed gearbox, and the battery system are based on the new VW e-up!, an entry-level all-electric four-seater offered by Volkswagen that targets predominantly urban drivers.
The electric drive reaches a performance peak of 60 kW/81 hp. The battery system is built into the underbody and consists of 14 modules, each with a capacity of 2.6 kWh. The lithium-ion battery modules cumulatively deliver energy of up to 36.8 kWh.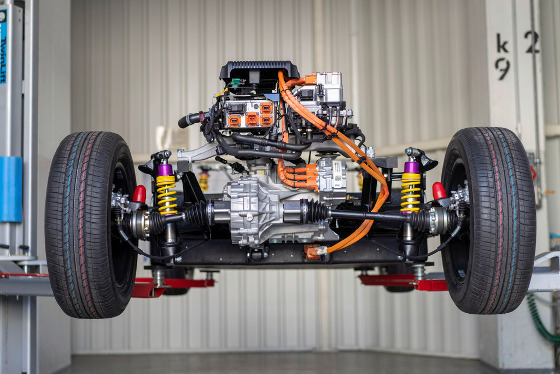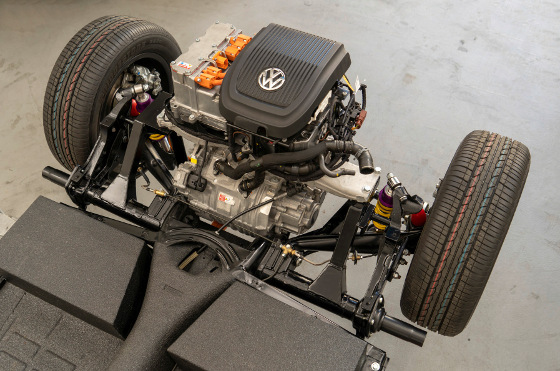 But the new system is much heavier compared to the traditional Beetle power plant. A converted Beetle weighs 1,280 kg (2,822 lb!) -- about 1,000 lb more than the original -- so the changeover requires an adaptation and reinforcement of the chassis and the brakes. Handling, though, is said to be improved by the added pounds and low-centered system.
System highlights include a modern high-performance suspension, disc brake system with brake booster, adapter harness for adaptation to the original VW Beetle harness, VW heating system, water-cooled power electronics, the new VW transmission, and alloy wheels and new new tires.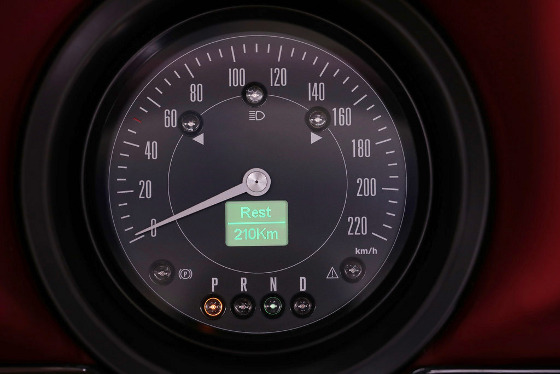 The e-Beetle accelerates to 50 km/h (30 mph) in just under 4 sec and makes it to 80 km (50 mph) in just over 8 sec. Top speed is 94 mph.
The range of the e-Beetle is a little short at 124 miles, but VW figures you probably won't be using your Bug for long-haul trips. It is still a classic car at heart. If you need to "top off," a fast-charging system can provide about 93 miles in an hour of being plugged in.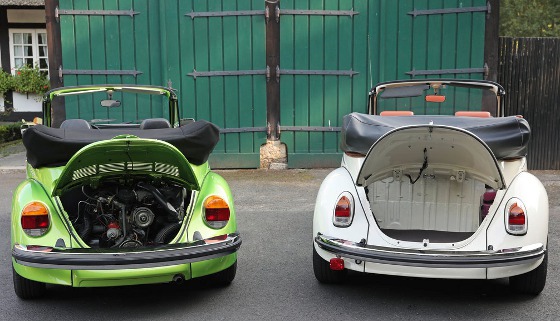 VW says the e-Beetle conversion concept should set a pathway for the electrification of other vintage vehicles.
"We are already working together to prepare the platform for the Bus," says Thomas Schmall, Member of the Board of Management of Volkswagen Group Components. "An e-Porsche 356 could also be pursued in the future."
The use of a modular electric drive matrix (MEB) is also being considered. This platform is used on VW's new high-end I.D. family of electric vehicles. This creates additional opportunities to increase performance and range.
eClassics, located in in Renningen, near Stuttgart, Germany, provides a few different pricing options for the conversion, which is currently only available for the Super Beetle (1303 or 1302) first introduced in 1971. You can have them do the full conversion at their shop for 49,900 euros (about $54,000), have a certified specialist do the conversion (seems limited to Germany and surrounding areas) for 39,900 euros ($43,500), or just buy a fully converted e-Beetle (yup, car and all, convertible only, seven exterior colors available) from them for 99,000 euros ($108,000).
If the conversion program proves popular enough, the services could be offered in other countries and on other Beetle model years.
UPDATE 10/4/2020: Andreas Schädler from eClassics told Designfax this morning that the company can ship the conversion kit to the United States, and he also mentioned that it can be used in other applications -- totally new information not even listed on the eClassics website.
Schädler said, "We are happy to ship the finished kit to the USA. ... The platform is suitable for VW Beetle, Buggy, Speedster 356 and Garmann Khia and has German TÜV papers."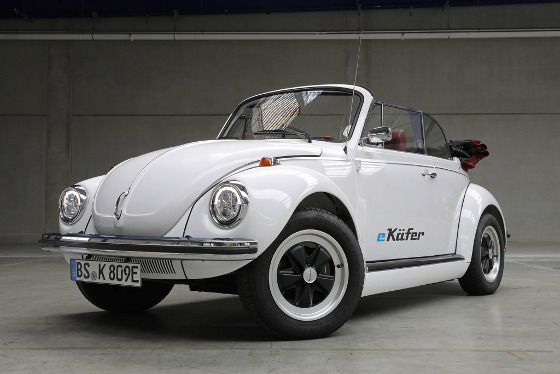 Sources: Volkswagen AG, e-Classics
Published October 2019
Rate this article