Do-it-yourself high-performance aluminum cold plates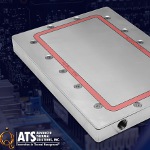 New high-performance aluminum cold plates from Advanced Thermal Solutions (ATS) let engineers safely drill holes in a mounting pattern that matches the specific connection points of hot devices that need cooling, providing lots of customization options. ATS says its cold plates have been demonstrated to provide more than 30% better thermal performance than other commercially available cold plates.
Learn more.
---
Long-range retro-reflective photoelectric sensors overcome interference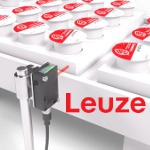 The new 36 series of sensors from Leuze are suitable for demanding requirements in intralogistics, packaging systems, and the automotive industry. They detect objects with different optical properties -- even at a great distance or when sources of interference are present (such as film-wrapped pallets, vibration, or ambient lighting). Available as sensors with background suppression (range to 2.5 m), as retro-reflective photoelectric sensors (up to 17 m), or as throughbeam photoelectric sensors (up to 80 m).
Learn more.
---
Calculator simplifies cabinet cooling system selection
EXAIR Cabinet Cooler Systems provide a comprehensive solution for cooling and purging electronic cabinets and come in a litany of different cooling capacities, NEMA ratings, and classifications. With the breadth of available options, choosing the best Cabinet Cooler for a specific environment can be a tedious task and depends on a few key factors. With EXAIR's new Cabinet Cooler Calculator, it's easy to find the ideal Cabinet Cooler System for any specific application.
Learn more.
---
New low-voltage compact LED bulbs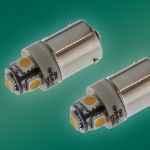 LEDtronics has released new additions to its industry-leading offering of intermediate-based LED bulbs that fit in enclosed fixtures, featuring low voltage, 160-degree spherical illumination, low power consumption, and high lumen intensity. The B605SM series is available either as a 14-VAC/VDC bulb that replaces incandescent lamps 67, 89, 97, 98, 1095, 1155, and 5008, or as a 28-VAC/VDC bulb that replaces incandescents 71, 303, 623, and 1251. These bulbs are a perfect fit in applications such as machine status or gaming candle indicators, indicator lights for instrumentation, panel-mount pilot lights, accent lighting, and automotive.
Learn more.
---
Neat. How to prototype 4x machine vision applications on one small embedded system quickly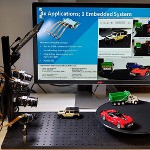 Teledyne FLIR has put together a neat article that shows how to prototype a machine vision system quickly that runs four simultaneous applications, three of which use deep learning. The system uses the Quartet Embedded Solution for TX2, a customized carrier board that enables easy integration of up to four USB3 cameras at full bandwidth. The example traffic systems application includes license plate recognition, vehicle type categorization, vehicle color classification, and seeing through a windshield -- all simultaneously. Very cool.
Read the Teledyne FLIR application article.
---
New Gefran inclination sensors use MEMS technology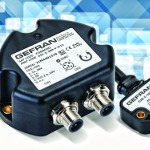 Automation-Direct has added Gefran inclination sensors to their growing lineup of position transducers. Gefran sensors use cutting-edge MEMS technology (micro-electromechanical devices integrated onto a single silicon chip) to provide reliable and precise tilt angle measurement with respect to gravity. These sensors are rugged and suitable for the harshest environments. M12 quick-disconnect models are fully redundant, having two sensors in one housing.
Learn more.
---
Affix a heat sink in seconds!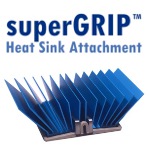 superGRIP is a two-component system from Advanced Thermal Solutions (ATS) that can be installed in seconds to mount heat sinks securely to a wide range of components -- without needing to drill holes in the PCB. It features an injection molded plastic frame clip and a stainless steel spring clip. This clever system provides a strong, even binding force with minimal space required around the component's perimeter, making it ideal for densely populated PCBs.
View the video.
---
Cool Tools: Entry-level high-tech portable 3D scanner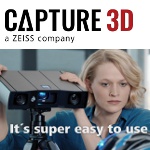 The GOM Scan 1 from CAPTURE 3D is an affordable, precise 3D scanner with mesh-editing capabilities to accurately digitize physical objects into the 3D world. GOM Scan 1 provides accessibility to the leading GOM blue light 3D scanning technology used by top manufacturers worldwide. Applications include creating a digital file of an object for 3D printing, reverse engineering, manufacturing, quality control, virtual display and 3D modeling, research and education, art and design, and healthcare. GOM Scan 1 offers GOM Inspect 3D inspection software to quickly capture, visualize, and analyze 3D measurement data within the same workflow.
Learn more.
---
High-def SWIR camera for military apps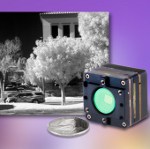 Attollo Engineering's new Phoenix HD5 SWIR Camera is an uncooled high-def imager that features the industry's smallest shortwave infrared HD sensor and an ultra-small 5-µm pixel pitch, which permits more pixels on target with a short-focal-length optic. Specifically designed for low size, weight, and power (low-SWaP) applications, the HD5 SWIR camera is ideal for integration into small gimbals, small unmanned aircraft systems (SUAS), and handheld and soldier-mounted systems.
Learn more.
---
Control panel solutions: Wire duct and wire wrap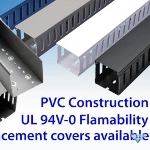 Automation-Direct sells everything you need to build quality control panels, including a large assortment of wiring duct, flexible duct, wire wrap, wire sleeve, and associated tools and accessories. Check out all that this one-stop shop has to offer. High stocking rates and fast shipping too.
View the video.
---
Space Applications: Smallest rad-tolerant network storage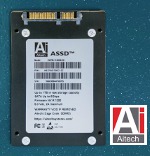 Aitech Systems has released the most compact network storage device available for use in near-earth-orbit and low-earth-orbit space applications. With a raw storage capacity of almost 1 TB, the new S999 Aitech is a 2.5-in. solid state drive (SSD) for high-performance spacecraft data processing or distributed computing systems in satellites and human-rated platforms.
Learn more.
---
Cool Tools: All-in-one laser tracker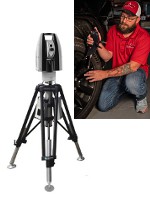 Exact Metrology now offers high-performance laser tracker technology in a portable and easy-to-use form factor thanks to the Leica Absolute Tracker AT960. This is a robust, all-in-one laser tracker that fits in a single flight case. Offering high-speed dynamic measurement as standard, it is a complete solution for six degrees of freedom (6DoF) probing, scanning, and automated inspection, as well as reflector measurement. Combined with the Real-Time Feature Pack and Leica T-Mac, the AT960 becomes a laser tracker that meets the deterministic measurement data-delivery requirements of high-end automated installations.
Learn more.
---
Strain sensor can help prevent structural disasters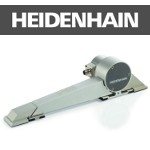 Developed to help prevent civil disasters and save lives, HEIDENHAIN's ESR digital strain sensor monitors the structural health of bridges, buildings, wind turbines, and even automation equipment. This fatigue-free measurement concept provides high-resolution digital input into a system of choice. With a renewed emphasis on improving the national infrastructure, the digital ESR strain sensor is the perfect option, since it offers significantly higher accuracy and increased robustness when compared to conventional strain and vibration gauges. It also offers transferable mounting, allowing users to move the one-gauge sensor to multiple locations.
Learn more.
---
Custom air knives for unique applications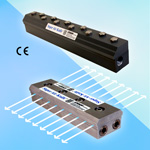 EXAIR's Air Knives are an efficient and highly effective tool for blowoff, cooling, cleaning, and drying in a myriad of manufacturing processes. To accommodate the wide variety of unique problems manufacturers face, EXAIR has the ability to tailor Air Knives to different specifications -- from size, shape, and material to custom mounting holes and dimensions. They solve distinct manufacturing problems not already addressed by the industry's largest selection of Air Knives, which are available in Super, Standard, and Full-Flow styles that all can be customized.
Learn more.
---
Great Resources: Flexible circuit design guide

Tech-Etch uses advanced techniques to manufacture flex and rigid-flex circuits to exacting customer specifications. Special processes include selective plating a single circuit with two different finishes, contoured circuits with variable metal thickness, semi-additive and subtractive techniques, open window or cantilevered contact leads, plus SMT for component assembly. Tech-Etch specializes in flexible circuits for medical device, medical implant, diagnostic ultrasound, and patient monitoring applications, in addition to telecommunications, aerospace, semiconductor, and other high-reliability electronic applications.
Learn about flex circuits and download the guide (no registration required).
---
Even tinier transistors could be made using DNA-like rare earth element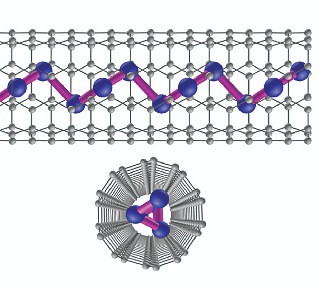 Researchers have discovered that a material called tellurium forms a DNA-like helix when reduced to a string of atoms, as seen by the pink line in this graphic, encapsulated in a nanotube. [Purdue University/Jing-Kai Qin and Pai-Ying Liao]
Computer chips use billions of tiny switches, called transistors, to process information. The more transistors on a chip, the faster the computer.
A material shaped like a one-dimensional DNA helix might further push the limits on a transistor's size. The material comes from a rare earth element called tellurium.
Researchers found that the material, encapsulated in a nanotube made of boron nitride, helps build a field-effect transistor with a diameter of 2 nanometers. Transistors on the market are made of bulkier silicon and range between 10 and 20 nanometers in scale.
The research is published in the journal Nature Electronics. Engineers at Purdue University performed the work in collaboration with Michigan Technological University, Washington University in St. Louis, and the University of Texas at Dallas.
Over the past few years, transistors have been built as small as a few nanometers in lab settings. The goal is to build transistors the size of atoms.
Peide Ye's lab at Purdue is one of many research groups seeking to exploit materials much thinner than silicon to achieve both smaller and higher performing transistors.
"This tellurium material is really unique. It builds a functional transistor with the potential to be the smallest in the world," said Ye, Purdue's Richard J. and Mary Jo Schwartz Professor of Electrical and Computer Engineering.
In 2018, the same research team at Purdue discovered tellurene, a two-dimensional material derived from tellurium. They found that transistors made with this material could carry significantly more electrical current, making them more efficient.
The discovery made them curious about what else tellurium could do for transistors. The element's ability to take the form of an ultrathin material in one dimension could help with downsizing transistors even further.
One way to shrink field-effect transistors, the kind found in most electronic devices, is to build the gates that surround thinner nanowires. These nanowires are protected within nanotubes.
Jing-Kai Qin and Pai-Ying Liao, Purdue electrical and computer engineering doctoral students, led the work in figuring out how to make tellurium as small as a single atomic chain and then build transistors with these atomic chains or ultrathin nanowires.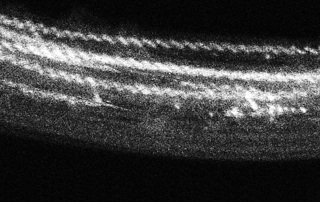 These silver, wiggling lines are strings of atoms in tellurium behaving like DNA. Researchers have not seen this behavior in any other material. [University of Texas at Dallas/Qingxiao Wang and Moon Kim]
They started off growing one-dimensional chains of tellurium atoms. Wenzhuo Wu's lab at Purdue synthesized bare tellurium nanowires for comparison. A team led by Li Yang at Washington University simulated how tellurium might behave.
The researchers were surprised to find that the atoms in these one-dimensional chains wiggle. These wiggles were made visible through TEM imaging performed by Moon Kim at the University of Texas at Dallas and Hai-Yan Wang at Purdue.
"Silicon atoms look straight, but these tellurium atoms are like a snake. This is a very original kind of structure," Ye said.
The wiggles were the atoms strongly bonding to each other in pairs to form DNA-like helical chains, then stacking through weak forces called van der Waals interactions to form a tellurium crystal.
These van der Waals interactions would set apart tellurium as a more effective material for single atomic chains or one-dimensional nanowires compared with others because it's easier to fit into a nanotube, Ye said.
Since the opening of a nanotube can't be any smaller than the size of an atom, tellurium helices of atoms could achieve smaller nanowires and, therefore, smaller transistors.
The researchers built a transistor with a tellurium nanowire encapsulated in a boron nitride nanotube, provided by physics professor Yoke Khin Yap's lab at the Michigan Technological University. A high-quality boron nitride nanotube effectively insulates tellurium, making it possible to build a transistor.
Xianfan Xu's lab at Purdue characterized the material's properties with Raman spectroscopy to benchmark its performance.
"This research reveals more about a promising material that could achieve faster computing with very low power consumption using these tiny transistors," said Joe Qiu, program manager for the U.S. Army Research Office, which funded this work. "That technology would have important applications for the Army."
The work was also partly funded by the National Science Foundation, Air Force Office of Scientific Research, and the Defense Advanced Research Projects Agency.
Source: Purdue University
Published March 2020
Rate this article