New U.S. Army Infantry Squad Vehicle based on Chevy Colorado ZR2 truck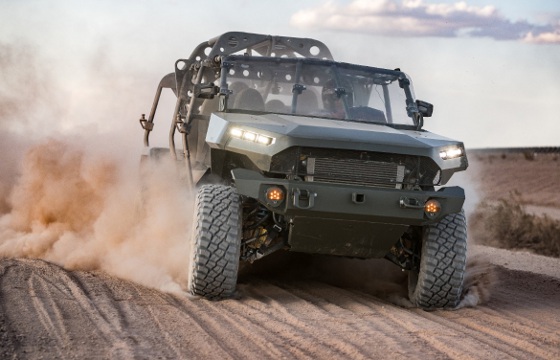 The U.S. Army's new Infantry Squad Vehicle will be built by GM Defense and based on the Chevy Colorado ZR2.
GM Defense, a subsidiary of General Motors, has been awarded the production contract to build, field, and sustain the Army's new Infantry Squad Vehicle (ISV).
GM Defense's solution to the Army's next-gen transportation needs is based on the award-winning 2020 Chevrolet Colorado ZR2 midsize truck architecture. Popular Mechanics named the ZR2 the Editors' Choice Best Off-Roader in 2020.
GM says the new vehicle design leverages 90 percent commercial off-the-shelf parts, including the Multimatic dual spool-valve dampers (Dynamic Suspensions Spool Valve - DSSV) and Chevrolet Performance suspension components. The durability and performance of those components have been proven in the grueling Best in the Desert race series, where Colorado is one of only four vehicles to complete 11 consecutive races out of a total of 434 competitors.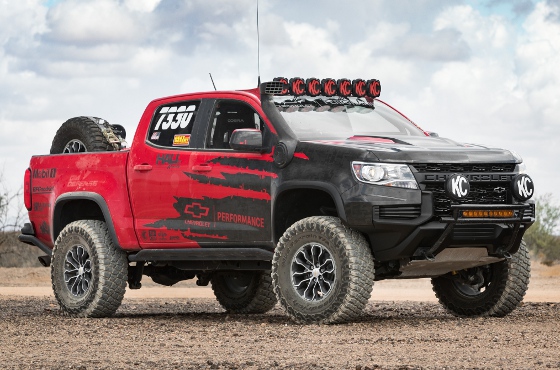 2021 Chevrolet Colorado ZR2.
The expeditionary ISV is a light and agile all-terrain troop carrier intended to transport a nine-Soldier infantry squad moving throughout the battlefield. Designed to provide rapid ground mobility, the ISV is light enough to be sling-loaded from a UH-60 Blackhawk helicopter and compact enough to fit inside a CH-47 Chinook helicopter for air transportability.
With so many familiar parts, GM Defense is counting on being able to deliver an ISV with world-class manufacturing efficiencies, ease of maintenance, and a well-established global supply chain. All ISV models will be equipped with an occupant and cargo superstructure powered by a 186-hp 2.8L Duramax turbo-diesel engine and six-speed automatic transmission.
GM Defense partnered with Ricardo Defense back in 2019 after the U.S. Army awarded three $1 million contracts to competing industry providers to develop ISV prototypes for testing, evaluation, and down-selection for the production contract. Ricardo Defense will support key product logistics and fielding requirements of the GM Defense ISV, including integrated product support, typically consisting of vehicle technical manuals and training materials for operators and maintenance personnel.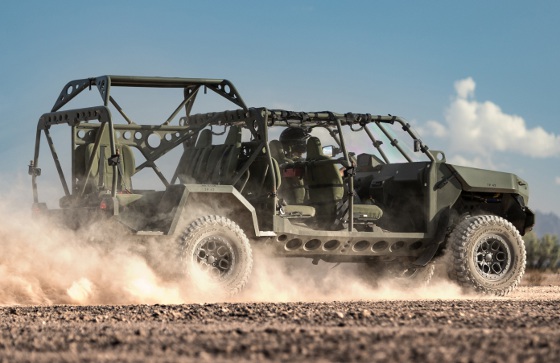 The total production ISV contract, awarded by the U.S. Army Contracting Command at Detroit Arsenal, is valued is $214.3 million. The approved Army Acquisition Objective is 2,065 vehicles.
Chevrolet debuted a new look for its Colorado ZR2 off-road performance variant for 2021, with its segment-exclusive Multimatic DSSV position-sensitive dampers, standard front and rear electronic locking differentials, 2-in. suspension lift, 3.5-in. wider track, off-road rocker protection, cast iron control arms, Autotrac transfer case, multiple skid plates, and standard red tow hooks.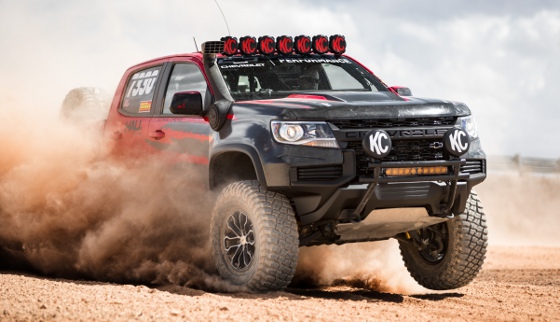 2021 Chevrolet Colorado ZR2.
In 2018, Chevrolet unveiled its special variant Colorado ZR2 Bison edition (model year 2019), which went on to be named the first Overland Truck of the Year by Overland Journal. In their review, the editors praised the Bison as "one of the most exceptional overland trucks ever sold in North America." Competition included the Ford Ranger, Jeep Gladiator, Toyota Tacoma, Nissan Frontier, and Honda Ridgeline.
Off-road equipment on the Colorado ZR2 Bison includes:
Five skid plates to help protect the engine oil pan, fuel tank, transfer case, and front and rear locking differentials; designed by AEV, these skid plates are constructed of hard, durable hot-stamped boron steel.
AEV-designed stamped steel front and rear bumpers; the front bumper also features provisions for an aftermarket winch.
Large fender flares and ZR2 Bison-specific 17 x 8-in. aluminum wheels.
Front and rear locking electronic differentials.
Multimatic DSSV dampers.
Cast-iron control arms for exceptional strength.
Factory-modified rear axle with a 3.42 ratio, front and rear tracks widened by 3.5 in., and a factory suspension lifted 2 in. over a Colorado Z71.
Available 2.8L Duramax turbo-diesel paired with a six-speed automatic transmission, capable of 186 hp and 369 lb-ft of torque.
The Bison package is exclusively available on the Chevrolet Colorado ZR2 and is built at General Motors' Wentzville Assembly Center in Missouri of globally sourced parts.
Which options will the Infantry Squad Vehicle use? Will it be more like a standard ZR2 or the beefed-up Bison? For now, GM and the U.S. Army are not saying.
Starting price for consumers for the ZR2 is $41,400. Learn more at www.chevrolet.com/trucks/colorado/zr2.
Source: GM/Chevrolet
Published July 2020
Rate this article