Panasonic solar and EV components available from Newark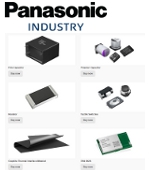 Newark has added Panasonic Industry's solar inverters and EV charging system components to their power portfolio. These best-in-class products help designers meet the growing global demand for sustainable and renewable energy mobility systems. Offerings include film capacitors, power inductors, anti-surge thick film chip resistors, graphite thermal interface materials, power relays, capacitors, and wireless modules.
Learn more.
---
Standard parts with signal feedback included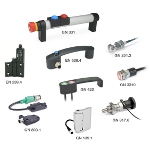 JW Winco standard parts are becoming even more functional -- multifunctional, to be precise. From smart stop bolts that report whether workpieces are precisely positioned in the machining process to cabinet handles with signal lights and fluid level indicators with electronic REED contact signals, intelligent standard parts from JW Winco ensure greater safety, higher efficiency, and increased stability. Many more very useful options available for a wide range of applications.
Learn more.
---
Create smarter control systems with relays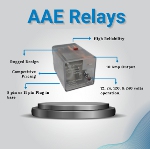 Control relays play a pivotal role in the world of automation and control systems. These versatile devices are designed to help you manage electrical circuits, making them indispensable for a wide range of applications. Learn the distinctive benefits of relays, including reliability and durability, versatility, ease of use, and costs. Check out the relays AA Electric has in stock too.
Learn more.
---
COMSOL Multiphysics Version 6.2 is here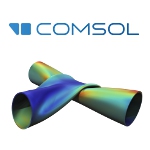 COMSOL Multiphysics Version 6.2 introduces faster solvers for turbulent fluid flow, electric motors, and room acoustics. It also brings data-driven surrogate model functionality for creating multiphysics-based digital twins and building fast and accurate standalone simulation apps. Get the full details of what's new in the latest version.
Learn more.
---
17 ways SOLIDWORKS 2024 helps you work faster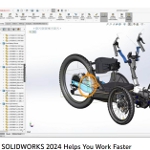 SOLIDWORKS 2024 helps designers and engineers work faster than ever. Learn all about improvements to core 3D CAD modeling features, new 3D modeling techniques, and graphical and software performance boosts that will help you get your parts made and your products developed in record time.
View the video.
---
6 tips to streamline workflow in Mastercam 2024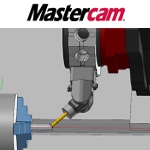 Mastercam 2024 CAD/CAM software has been intentionally upgraded to make programming fast and easy. It prioritizes streamlining workflow so that the entire machining process -- from design to QC -- is as efficient as possible. Learn how to maximize the benefits of Mastercam 2024, including special toolpaths, easier hole-making operations, wireframe shortcuts, and more.
Read this informative Mastercam blog.
---
Leak detection sensor for multiple HVAC refrigerants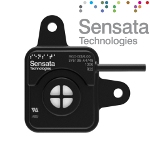 Sensata Technologies has launched the Sensata Resonix RGD sensor, the first leak detection sensor with UL certification for multiple A2L refrigerant gases used in heating, ventilation, and air conditioning (HVAC) equipment. It supports HVAC manufacturers' transition to refrigerants with a lower global warming impact. Typically mounted near the evaporator coil, the new sensor measures the acoustic resonance of the surrounding air in real time and can trigger mitigation, such as a fan, when A2L gas is detected.
Learn more.
---
New electro-pneumatic vacuum regulator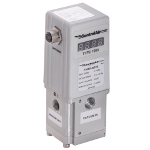 The Type 1005V Electronic Vacuum Regulator is the first electronic vacuum regulator offered by ControlAir. It is used in various industrial and automation applications to precisely control and regulate the flow of air or gases in a system. It has two solenoid valves, a pressure sensor, and an electronic board for precise control to ensure that the vacuum pressure remains steady.
Learn more.
---
Real-world applications: FUTEK 100 sensor examples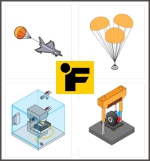 Get inspired. FUTEK has more than 100 real-world application examples for their load cells, force transducers, torque sensors, pressure sensors, and multi-axis sensors. From a cryogenic load cell on the Mars Curiosity rover to fly-by-wire multi-axis force and torque sensors for aircraft, learn about sensor systems, their specs, and design. Automotive, manufacturing, medical, robotics, and automation are covered too. Fascinating and highly practical.
Learn more.
---
Filter fans for enclosures: 70 models in new series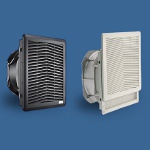 The new 4000 Series from Seifert Systems covers 70 UL-listed filter fan models designed for enclosure applications. They snap in place once a cutout is made in the enclosure. Mounting screws are available with EMC models or as an option. Filter media snaps in place and easily slides out for replacement. When used with a Seifert thermostat, 4000 Series filter fans can be turned on only when needed. Air flow ranges from 7 to 483 cfm.
Learn more.
---
What is 3D-MID? Molded parts with integrated electronics from HARTING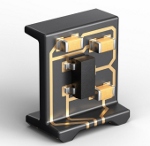 3D-MID (three-dimensional mechatronic integrated devices) tech combines electronic and mechanical functionalities into a single, 3D component. It replaces the traditional printed circuit board and opens up many new opportunities. It takes injection-molded parts and uses laser-direct structuring to etch areas of conductor structures, which are filled with a copper plating process to create very precise electronic circuits. HARTING, the technology's developer, says it's "Like a PCB, but 3D." Tons of possibilities.
View the video.
---
Need help with electronics connection design and manufacturing?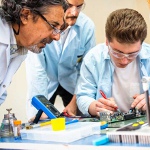 Conta-Clip combines electronics hardware and software development and production under one roof. Their comprehensive services range from simple-but-effective interface converters to complex control systems with touch displays and Ethernet connections. The company develops competitive connection solutions (including account costing) and closely cooperates with customers from needs analysis to prototype development, functional testing, series production, and even certification.
Learn more.
---
Rugged sensor measures surface temperatures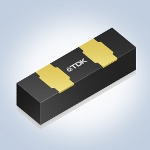 TDK's tiny new T850 SMT NTC sensor measures surface temperatures for applications such as heat sinks of power modules and monitoring of industrial processes. It combines high humidity resistance with fast response time due to excellent thermal coupling to the target. The sensor is suitable for harsh environments with temps from -40 C to 150 C and is waterproof to 500 hrs.
Learn more.
---
Inflatable EMI shielded RF enclosures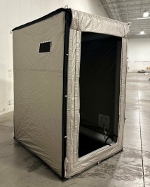 Saelig Company has introduced the Select Fabricators Series 700 EMI Enclosures -- reliable, portable, and lightweight RF and EMI shielding enclosures in standard sizes with a fast-up inflatable frame, ready for operation in less than 60 sec. No more aluminum tents. The Series 700 applies the same level of RF security obtained with previous RF/EMI shielded enclosures but is now made even more portable. Great for military operations, secure communications, mobile testing, emergency response, and more.
Learn more.
---
Haptic feedback prototyping kit from TDK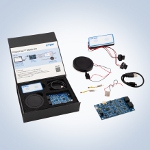 Get your customers to feel the difference your products make. TDK has just released a development starter kit for fast haptics prototyping. It gives mechanical designers and engineers first impressions of the haptic feedback using PowerHap piezo actuators, shows how the mechanical integration works, and provides a reference design. Applications include automotive, displays and tablets, household appliances, vending machines, game controllers, industrial equipment, and medical devices.
Learn more.
---
New fast-charging, long-running, bendable supercapacitor may be energy storage breakthrough
A new discovery overcomes one of the most pressing issues faced by high-powered, fast-charging supercapacitors: They usually cannot hold a large amount of energy in a small space. The work was published by researchers at University College London Feb. 17 in Nature Energy. While at the proof-of-concept stage, it shows enormous potential as a portable power supply in several practical applications including electric vehicles, phones, and wearable technology.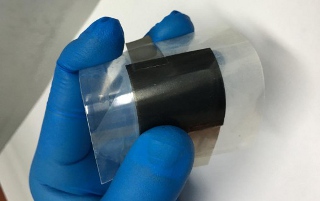 A new bendable supercapacitor made from graphene can be charged quickly, and it safely stores a record-high level of energy for use over a long period. [Credit: Dr Zhuangnan Li (UCL)]
First author of the study, Dr Zhuangnan Li (UCL Chemistry), said, "Our new supercapacitor is extremely promising for next-generation energy storage technology as either a replacement for current battery technology, or for use alongside it, to provide the user with more power.
"We designed materials which would give our supercapacitor a high power density (that is how fast it can charge or discharge) and a high energy density (which will determine how long it can run for)," he said. "Normally, you can only have one of these characteristics, but our supercapacitor provides both, which is a critical breakthrough.
"Moreover, the supercapacitor can bend to 180 degrees without affecting performance and doesn't use a liquid electrolyte, which minimizes any risk of explosion and makes it perfect for integrating into bendy phones or wearable electronics."
A team of chemists, engineers, and physicists worked on the new design, which uses an innovative graphene electrode material with pores that can be changed in size to store the charge more efficiently. This tuning maximizes the energy density of the supercapacitor to a record 88.1 Wh/L (Watt-hour per liter), which is the highest ever reported energy density for carbon-based supercapacitors.
Similar fast-charging commercial technology has a relatively poor energy density of 5 to 8 Wh/L, and traditional slow-charging but long-running lead-acid batteries used in electric vehicles typically have 50-90 Wh/L.
While the supercapacitor developed by the team has a comparable energy density to state-of-the-art lead-acid batteries, its power density is two orders of magnitude higher at over 10,000 Watt per liter.
Senior author and Dean of UCL Mathematical & Physical Sciences, Professor Ivan Parkin (UCL Chemistry), said, "Successfully storing a huge amount of energy safely in a compact system is a significant step towards improved energy storage technology. We have shown it charges quickly, we can control its output, and it has excellent durability and flexibility, making it ideal for development for use in miniaturized electronics and electric vehicles. Imagine needing only 10 minutes to fully charge your electric car or a couple of minutes for your phone -- and it lasting all day."
The researchers made electrodes from multiple layers of graphene, creating a dense but porous material capable of trapping charged ions of different sizes. They characterized it using a range of techniques and found it performed best when the pore sizes matched the diameter of the ions in the electrolyte.
The optimized material, which forms a thin film, was used to build a proof-of-concept device with both a high power and high energy density.
The 6-cm x 6-cm supercapacitor was made from two identical electrodes layered on either side of a gel-like substance that acted as a chemical medium for the transfer of electrical charge. This was used to power dozens of light-emitting diodes (LEDs) and was found to be highly robust, flexible, and stable.
Even when bent at 180 degrees, it performed almost the same as when it was flat, and after 5,000 cycles, it retained 97.8 percent of its capacity.
Senior author, Professor Feng Li (Chinese Academy of Sciences), said: "Over the next 30 years, the world of intelligent technology will accelerate, which will greatly change communication, transportation, and our daily lives. By making energy storage smarter, devices will become invisible to us by working automatically and interactively with appliances. Our smart cells are a great example of how the user experience might be improved, and they show enormous potential as portable power supply in future applications."
Source: University College London
Published March 2020
Rate this article