Airbus BelugaXL cargo plane enters service with 30% extra transport capacity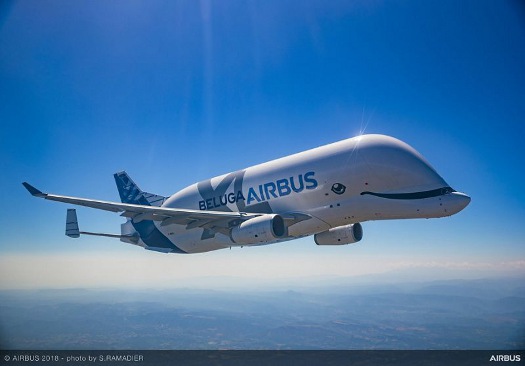 Jan. 9 was a big, big day for Airbus when the first of six new BelugaXL cargo planes -- boasting the largest cargo bay cross-section of all existing cargo aircraft worldwide -- entered into service. The new plane, complete with smiling, cutesy whale livery, will provide Airbus with 30 percent extra transport capacity (compared to its predecessor model) in order to shuttle huge commercial aircraft parts to and from its various facilities.
At 63 m long and 8 m wide, the BelugaXL can carry two Airbus A350 XWB wings compared to the current-fleet Beluga ST, which can only carry one. The main cargo bay is loaded from the flip-top front.
The BelugaXL performed its maiden flight in 2018. Overall, the new giant plane is 56.15 m long and sports a 44.84-m wingspan. It is 17.24 m tall. With a maximum payload of 51 tons, the BelugaXL has a range of 4,000 km (2,200 nm). Max takeoff weight for the plane is 155 tons.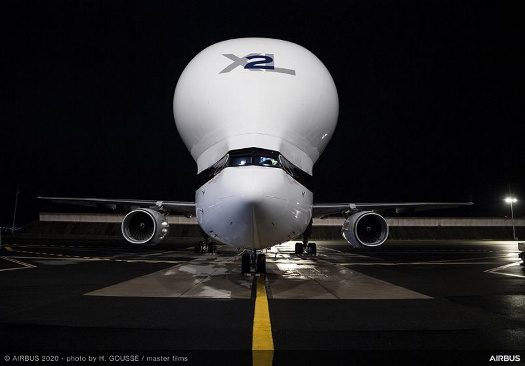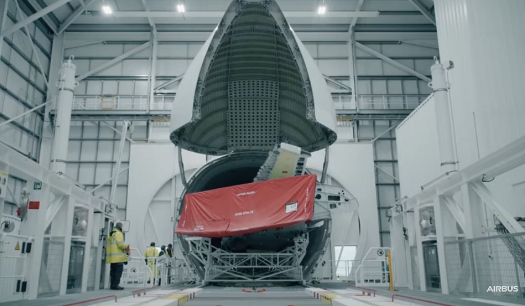 Five additional XL aircraft are planned to be introduced between 2020 and 2023.
The BelugaXL is based on an Airbus A330-200 Freighter, a design detail that enables the re-use of existing components and equipment. It is powered by Rolls-Royce Trent 700 engines. The lowered cockpit, the cargo bay structure, and the rear end and tail were newly developed jointly with partners, giving the aircraft its distinctive look.
The BelugaXL is the latest addition to Airbus' transportation portfolio. While air transport remains the primary method for moving large aircraft components, Airbus also uses road, rail, and sea transport to shuttle parts between its production sites. Like the Beluga ST, the aircraft will operate from 11 destinations in Europe, strengthening industrial capabilities and enabling Airbus to deliver on its commitments.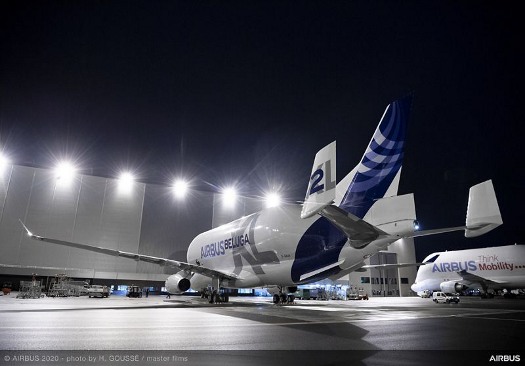 The new-generation BelugaXL will operate in parallel with the five in-service A300-600STs before eventually replacing them completely.
The Beluga retains the same modern flight deck that is in worldwide operation on Airbus A300-600s and A310s.
It is operated by a three-member crew comprising two pilots and a loadmaster. The main instrument panel incorporates six cathode ray tube (CRT) displays that continuously provide flight, navigation, and systems monitoring information in a clear, comprehensive manner.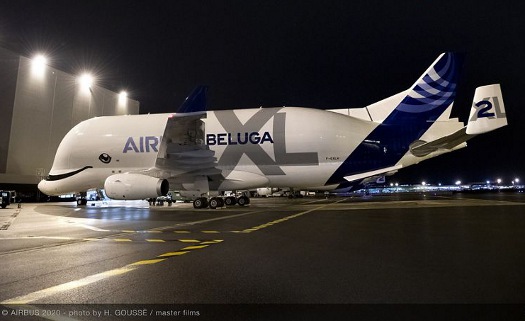 Also included in the cockpit are controls for a transportable heating module that can be installed in the main deck cargo compartment. The module provides temperature-controlled conditions for sensitive payloads, including satellites.
Source: Airbus
Published February 2020
Rate this article