American-made supercar aims to upend traditional manufacturing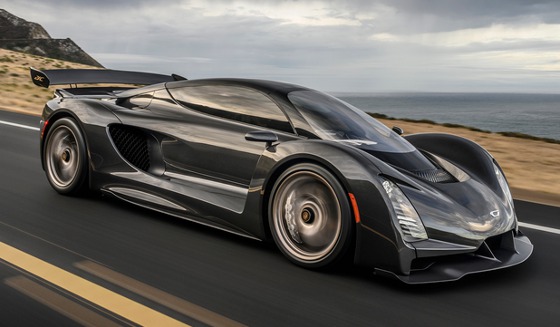 The 1,250-hp Czinger 21C supercar is out to prove that the future is now. Designed and produced by a California startup, it is full of 3D-printed parts and is made with minimum tooling. It's a quirky, sci-fi design mash-up with blazing speed and tandem rider positions. It's also pretty cool, and only 80 will be made.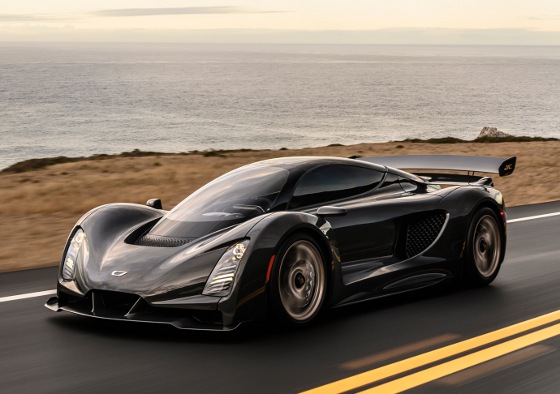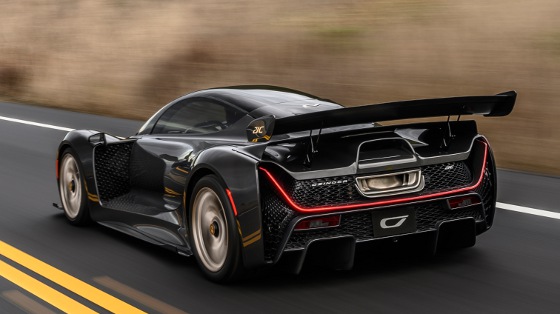 Czinger (pronounced "zinger" with a silent c) is headquartered in Los Angeles and is led by founder and CEO Kevin Czinger, an automotive entrepreneur and super-bike lover. The 21C is Czinger's first production vehicle, and it will see it's big debut at the Geneva International Motor Show 2020, which begins next week.
The narrow 21C with flip-up gull-wing doors will be available in both road (two-seat tandem) and track-oriented (single-seater) variants, with the track vehicle getting extra aerodynamic add-ons like a huge rear wing, front splitter, and side skirts. There is very little room for groceries. Dry weight is under 2,645 lb (1,200 kg).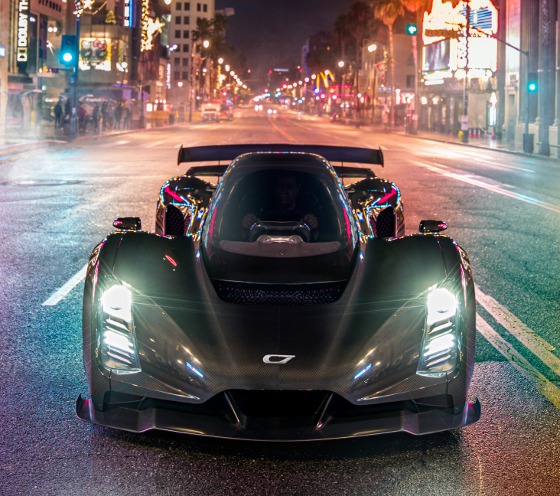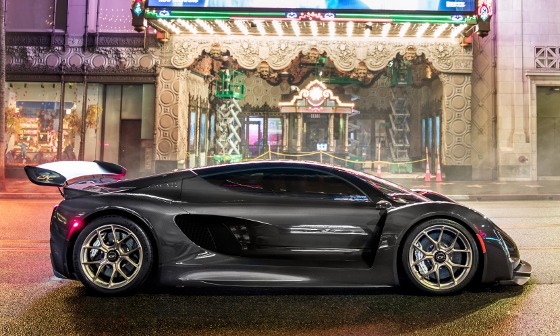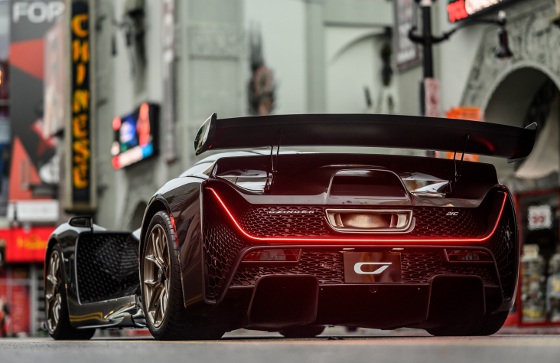 The all-wheel drive 21C features a hybrid power train: an in-house-developed 2.88-liter, flat crank V8 with twin turbos located mid-vehicle (redlining at 11,000 rpm) and two high-output electric motors that each power a front wheel with torque vectoring (small, powerful Li-ion batteries in the front sills). How's that for a power mix?
Czinger says it will do 0 to 62 mph (0 to 100 kph) in 1.9 sec and a quarter-mile time of 8.1 sec. Top speed is 268 mph. The design provides a 1:1 power-to-weight ratio. The 21C sports an ultra-light seven-speed sequential transaxle gearbox with a hydraulic-actuated multi-plate clutch to complete the entire drivetrain.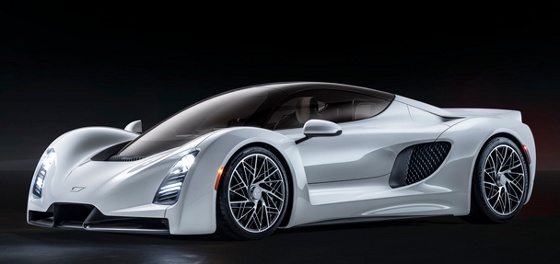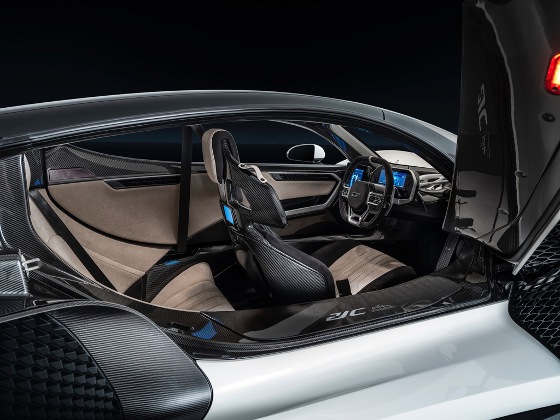 But the real story behind the car is its production. Since Czinger has let out limited details on its own, the best place to learn about how it is built is by viewing this must-see Top Gear video, where host Jack Rix gets an inside look at how the 21C is made (note, this is not the Czinger teaser video below on this Designfax page -- you have to use the link).
In the video, we see that the factory is made of huge Kuka robot arms in 15 x 15-m clusters that get to work to assemble mostly 3D-printed parts in carbon fiber, aluminum alloys, and titanium. A separate area houses the printing operations.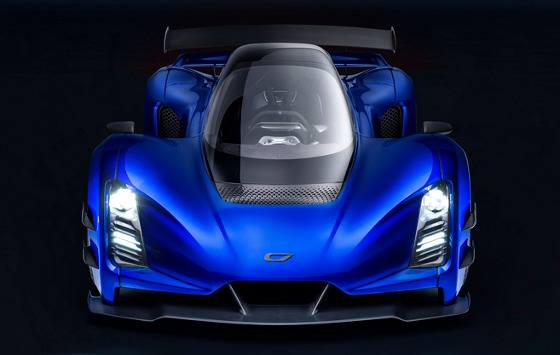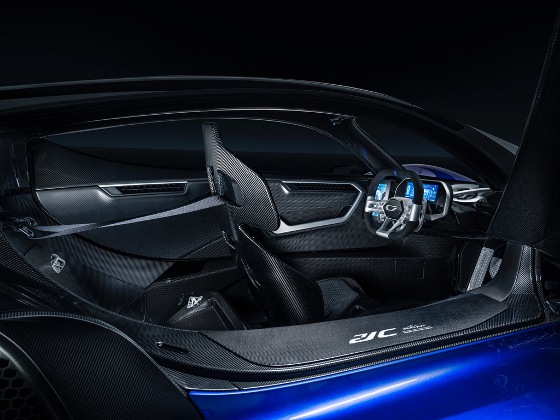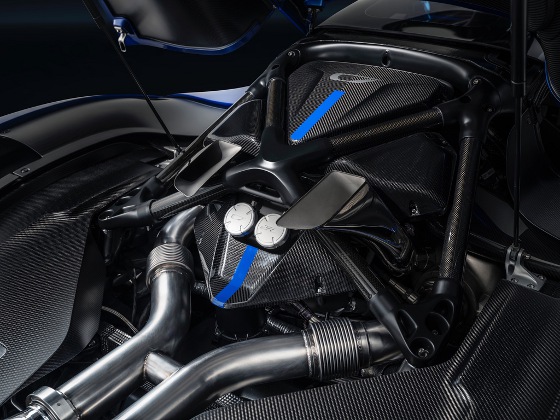 Some parts are put together after printing like Tinkertoys -- a carbon fiber "node" (tube) is joined to an aluminum joiner (sort of like spokes to a wheel) that has a really organic shape. The organic shapes are the result of iterative design, where computer programs help to sort out the most premium or optimized design for the weight, load, etc. of a given component.
Some of the 3D-printed parts are reinforced internally with a honeycomb structure built in. Rix says the Czinger company uses an on-site CT scanner to help qualify the integrity of the printed parts and their reinforced internal structures.
The chassis is made of traditional aluminum beam extrusions, 3D-printed aluminum when the parts are more complicated, 3D-printed titanium, and carbon fiber.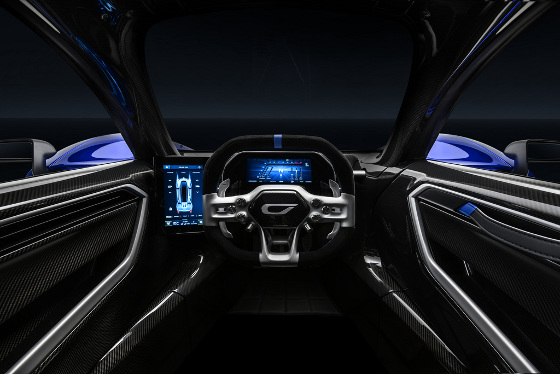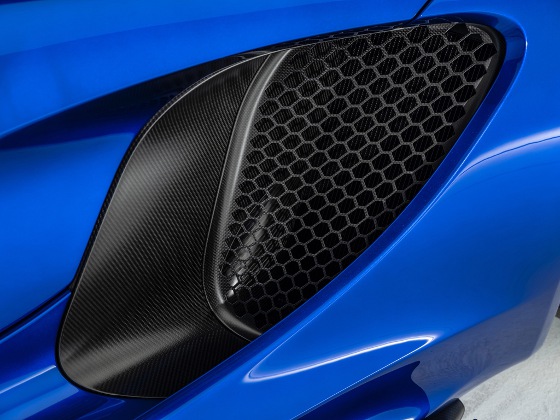 CEO Kevin Czinger says in the Top Gear video that, all in all, 3D printing (or additive manufacturing) is not the big story behind the car's design. "What I'd say really drives this is computing power," he says, "because imagine that you can take a design, generate that design, run it through all of the engineering simulations necessary, and then be able to print that design. That means that you're only putting material where it's required, so it can be far lighter, far stronger, far more durable, than any other manufacturing technique."
Since the car has not made its official debut, that's about all the details that are available.
But seeing this so far, do you think it's worth $1.7 million?
Whether you're a fan or not, this could be the shape of things to come -- at least when it comes to next-gen manufacturing.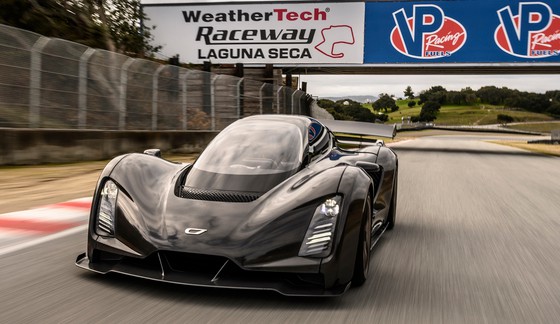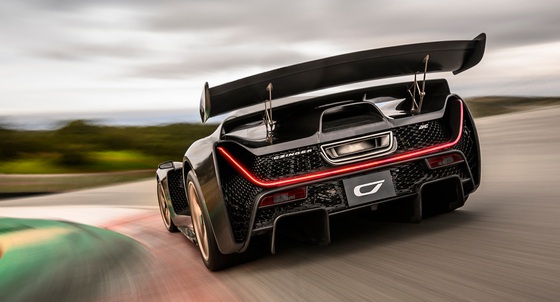 Sources: Czinger Vehicles, Top Gear (BBC)
Published February 2020
Rate this article