Opinion: Building a better normal for manufacturing
By Eric Doubell, CEO, Razorleaf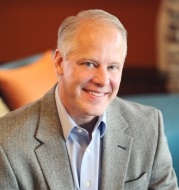 Eric Doubell.
I am anxious to see what the new normal will be once we are all allowed to go back to work. I find it hard to believe things will return to the way they used to be. From strictly a business standpoint, everyone needs to manage and reduce risk with the goal of generating predictable results. The current crisis has been anything but predictable and has shown us how unprepared many businesses are -- from the small ones to the largest manufacturers. Many have been caught by surprise.
Manufacturing efficiencies did not consider virtual working needs
For 40 years, manufacturing organizations have been focusing on managing administrative costs, optimizing production schedules, minimizing inventory, and shortening production cycles. These have all been great for competitiveness and efficiency, making our operations more predictable and reducing variability. Unfortunately, these initiatives have not been as helpful in dealing with the social changes we have all been undergoing that are now accelerating with the current crisis.
Up until now, many companies were slow to recognize the benefits of working in a more virtual environment. As a result, they have not invested in collaborative tools that would allow them to work more efficiently in the future. Even those companies that figured out early on that they would need to work with, and manage, distributed supply chains often failed to consider how they would do this outside a traditional office setting.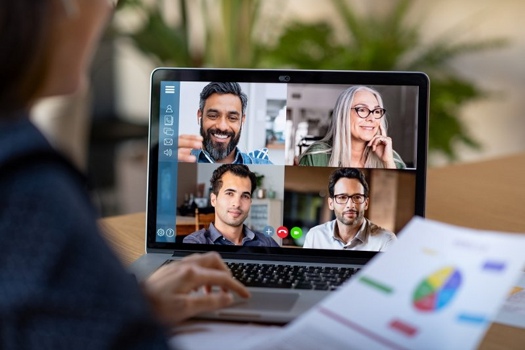 We need to think and invest differently
Today's infrastructure technologies make so much more possible than could even be envisioned 20 years ago. Companies have invested in these infrastructures, but only scratched the surface in deploying them to fundamentally change the way they do business -- the way they will be compelled to do business in the future. With the current global crisis, it is apparent to me that we all need to embrace better processes, systems, and tools so we can work more collaboratively across all areas of our businesses.
We have spent the last 40 years investing in making what goes on inside our four walls more efficient. Now that many of us are not allowed in the building, the cost of not being able to do business is much greater than the incremental savings our old technologies have given us.
Companies need start to think about focusing more investment on collaboratively developing products that cover the entire life cycle including idea generation, collaborative design, distributed project management, virtual prototyping, virtual testing, automated physical testing, and predictive maintenance and support. All these processes, systems, and tools will eventually be used in conjunction with better distributed supply chain solutions and be tightly integrated with existing sales, scheduling, production, and accounting systems to empower and enable anyone authorized to touch that data set.
We stand to make great gains
What we stand to gain is tremendous. We need to think about more than just being able to weather another potential pandemic and keep our teams working. We must start considering how we can leverage what we've learned and how the changes resulting from this crisis can strengthen, improve, and grow our businesses. Think about:
The quality of life gains when your employees are not spending one to two hours or more in a car commuting every day.
The reduced space needs for maintaining an official office, resulting in lower rent and utility costs.
Greater flexibility of the workforce, reduced absenteeism, less sick time and turnover.
The environmental impact of fewer cars on the road and less gas, electric, and water usage.
Less traffic and congestion, lower fuel prices due to lower demand, less wear on roads and bridges.
It will be fascinating to observe the new changes that will ripple through the economy as we all try to respond to market disruptions, reduce the risk to our businesses, and prepare ourselves for if/when something like this happens again. I am interested in hearing your thoughts on the business and social changes that are coming. Email me at E.doubell@razorleaf.com.
About Razorleaf
Founded in 2000, Razorleaf is a consulting and systems integrator with specialized expertise in PLM (product lifecycle management). Razorleaf is proud to be celebrating its 20th year in operation in 2020. The company transforms businesses by offering comprehensive consulting and implementation services focused on managing the digital thread across the product life cycle and supply chain.
Published August 2020
Rate this article