Robot Ready: How automation is driving the future of fastener installation
By Ron Boggs, HAEGER® North American Sales and Service Manager
New innovations in fastener technology are happening all the time, as customers look for smaller, stronger, lighter solutions that will save them money and bring reliable performance to their industry applications. And as these new products come to market, fastener assembly and insertion equipment is evolving to meet the demand for easier installation and higher throughput.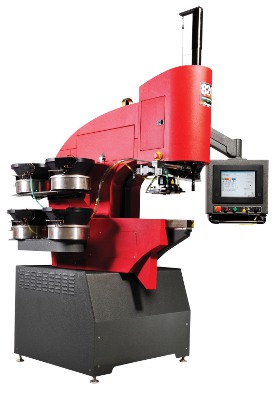 Haeger® 824 OneTouch 4e.
Robotic automation is the biggest way in which fastener installation equipment has changed in recent years. The Haeger® line of insertion systems, part of the PennEngineering® family of brands since 2018, is a great example of technology that utilizes robotic automation to insert nearly every type and size of self-clinching fastener out there.
OneTouch Technology
Leading the way for Haeger® is a full line of machines with SingleTouch Part Handling Technology that allows the insertion of up to four different fasteners in a single handling of a part. This capability was the biggest boost to hardware insertion productivity since the intro of automatic tooling systems. And now, robot-ready models are paving the way for the next wave of innovation and improved performance.
The 824 Series
On the Haeger® 824 OneTouch 4e model, automation features included in the upper and lower tool changers drive greater productivity and better process control. An integrated cartridge with four tooling stations automatically retracts, indexes, and positions up to four different tools in the lower tool holder for accurate and hands-free tool and fastener operation.
In the upper tool changer, four insertion stations and four tool positions have the ability to automatically feed up to four different sizes and types of self-clinching fasteners in one sheet metal enclosure.
A new drive system, in combination with a deeper bowl design and modular tooling, means fast and easy setup, with no manual bowl setting needed. Automation software sets the proper vibration rate, air eject time, and required air pressure to allow for reliable feeding and faster changeover with no need for training. The machine operator just needs to simply guide the modular autofeed systems through the consistent insertion process.
Robotic Handling = Production Flexibility
Automated technologies like self-teaching robot-handling software significantly reduce system setup times and complexity, and also help to further advance quality-control processes. For example, the Fastener Length Detection (FLD) and Fastener Detection (FD) features of the full 824 series provide full process control in every station and make robotic automation possible and even suitable for small to medium-size batch work that's as low as 100 to 500 pieces.
Fastener Length Detection (FLD) Feature
For this feature, the length of studs or standoffs is measured to within 2-mm increments during every machine stroke. This greatly improves accuracy and throughput and eliminates the need for extra quality checks on incoming hardware or after installation has taken place.
Fastener Detection (FD) Feature
With the FD feature, studs, nuts, and standoffs are automatically checked at the point of pickup. The operational settings are created through the robotic software's programming wizard and then stored within the system.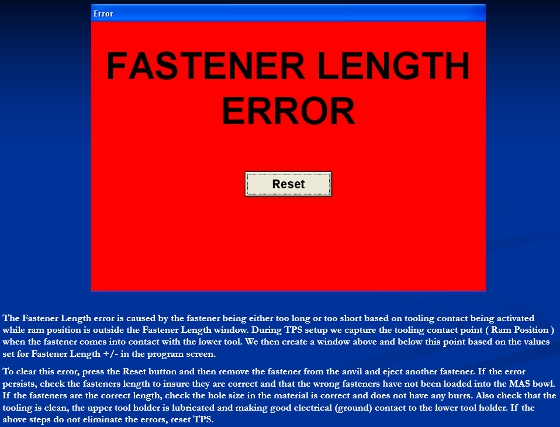 Cost Study
A manual vs. automatic trial and cost study using the Haeger® 824 WindowTouch (WT) 4e showed that the machine's automated system setting delivered a 59% time-efficiency increase over manual fastener insertion.
The Haeger® WT 4e was first set up and operated in manual mode, then switched to automatic. The manual tooling and automatic feeding system set-up times were both quick and just a small fraction of the overall installation time, with minimal impact on labor costs (set-up times for both operation modes are shown in the table below).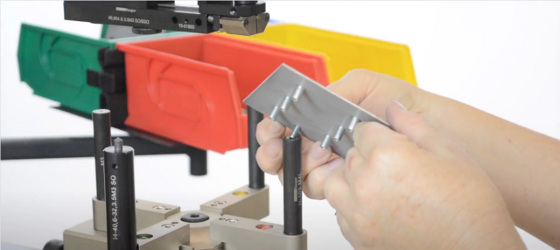 Manual insertion.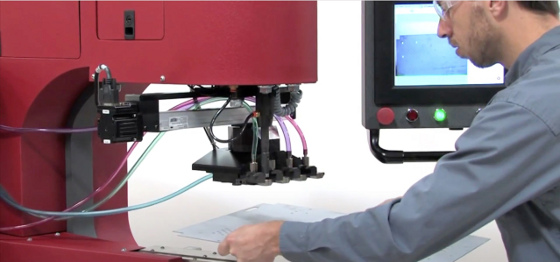 Automation insertion.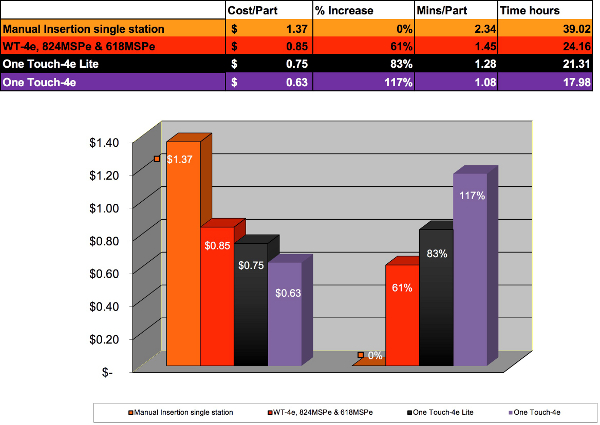 Time study.
The trial installation of 100 PEM® M6 studs into a pre-drilled panel was recorded in real time (view video). The panel used in the trial was made of CRS with 2-mm thickness and hardness HBR 55.
Trial Results
Fastener installation time for manual operation was 564 seconds (5.6 seconds per fastener), while installation time using automated operation was just 354 seconds (3.5 seconds per fastener) -- a savings of 58 installation hours per 100,000 fasteners, or a 59% time-efficiency increase.
On average, labor costs for a manual fastener feed with multiple part handling total $0.30 per install. When effectively using automated installation technology, the total labor cost per install drops to under $0.05 -- significant cost savings of 83% per fastener install.
Always Innovating
As mentioned earlier, new innovations in fastening solutions and assembly systems -- as evidenced in our PEM® brand fasteners and Haeger® insertion systems -- are critical for moving our customers forward and giving them a competitive edge within their industries and applications. Many find the PEM®/Haeger® combination to be the most reliable and cost-effective total system solution for their applications.
Our Haeger® engineering teams are hard at work right now developing new force- and distance-monitoring capabilities for our machines. We're also developing new system compatibilities with the most recognized robot communication protocols.
To learn more about Haeger® insertion machines, visit our website or our expansive YouTube video library.
To learn more about PEM® fastening solutions for automotive electronics, datacom/telecom, consumer electronics, and industrial/commercial, visit the PennEngineering website.
Published September 2020
Rate this article