New Raspberry Pi is built into keyboard -- just add TV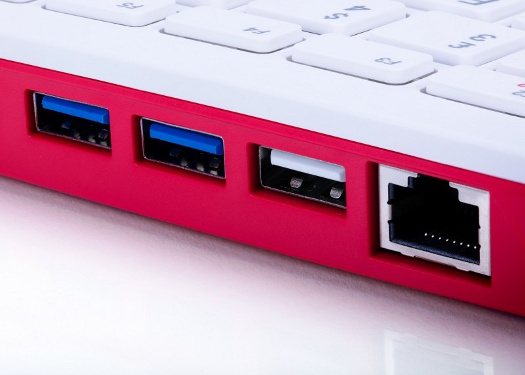 Fans of the extremely popular credit card-sized computer called Raspberry Pi have a completely new option. The Raspberry Pi 400 kit integrates the keyboard and electronic components into a fully enclosed compact unit -- just add a TV or monitor.
It also offers a clock speed of 1.8 GHz, which is 20% higher than the current Raspberry Pi.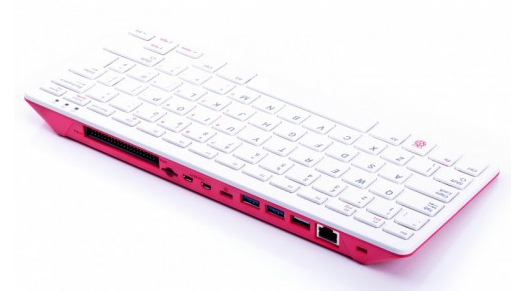 Available in the new, ready-to-use kit form, the $100 Raspberry Pi 400 is chiefly meant as a desktop computer for use in the home or education. It is ideal for surfing the web, creating and editing documents, watching videos, and learning to program using the Raspberry Pi OS desktop environment.
Raspberry Pi 400 can also be purchased on its own for use in industrial and commercial applications including point-of-sale terminals and thin clients. The main unit only (keyboard with integrated computer, nothing else) is $70.
The all-in-one kit comprises a Raspberry Pi 400, pre-programmed SD card, power supply, mouse, beginner's guide, and micro HDMI cable -- the only other thing you need to start using Raspberry Pi 400 is a TV or computer monitor.
Lee Turner, Global Head of Semiconductors and SBC at Newark, where the new unit is available, said, "While Raspberry Pi 4 broke barriers in its versatility for use as a desktop PC, Raspberry Pi 400 puts this computing power in an attractive and user-friendly package, making it an ideal desktop PC solution for everyone. This is a game-changing product and is a real contender in providing affordable desktop devices as well as fast-to-market embedded solutions."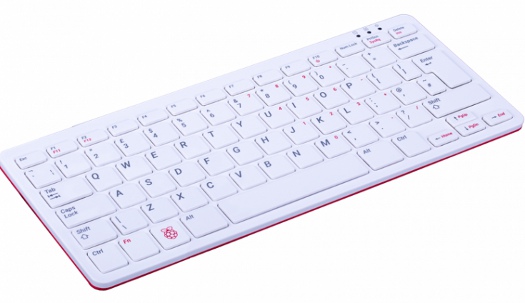 Tech specs overview:
Processor: A 28-nm Broadcom BCM2711 quad-core ARM Cortex-A72 64-bit processor clocked at 1.8 GHz, offering solid performance and power efficiency.
Memory: 4-GB LPDDR4-3200 RAM. Also includes micro SD card slot for operating system, application, and data storage.
Connectivity: Dual-band 802.11ac wireless networking delivering real-world data rates of more than 100 Mbps, Gigabit Ethernet, and Bluetooth 5.1. The two SuperSpeed USB 3.0 ports can be used to connect a wide range of peripherals.
Multimedia: Two micro-HDMI ports, supporting up to 4Kp60.
Interfacing: Users can easily integrate Raspberry Pi 400 into embedded designs using the horizontal 40-Pin GPIO header.
Newark is the largest manufacturer and distributor of the Raspberry Pi and has sold more than 15 million units to date. The company stocks all versions of the Raspberry Pi single-board computer, enabling customers to build a wide range of devices for home, professional, education, or commercial use. A diverse ecosystem of accessories is also available including cases, power supplies, micro HDMI cables, and the new-to-market Raspberry Pi High-Resolution Camera.
Jeffgeerling.com has a product teardown and a good short review of the unit.
Learn more and see your buying options at www.newark.com/buy-raspberry-pi.
Initial quantities may already be sold out, so also check the other Raspberry PI-approved U.S. distributors, including:
Always good info at the official Raspberry Pi Foundation site too (they created the original, after all).
NOTE: The Raspberry Pi 400 keyboard is available in several languages/keyboard variants: English (a US option and a separate UK one), Spanish, French, German, and Italian). Make sure you order the US kit if that is the English one you want.
Source: Newark
Published November 2020
Rate this article