Mini motors help drive largest model railway in the world -- and model planes and cars too
[Image courtesy: Miniatur Wunderland Hamburg]
If you're ever in Hamburg, you can visit many of the world's most scenic landscapes in a single day -- the Swiss Alps, Rome, the Grand Canyon, Las Vegas. You'll join the more than 17 million visitors who have already marveled at the Miniatur Wunderland, the world's largest model setup where 1,040 trains and more than 10,000 rail cars travel several hundred kilometers each day through nine themed worlds. There's also a model airport with 52 planes and 250 flights daily, 9,250 cars, cruise ships, ferries, a volcano, spaceships, and much much more. Mini motors, including from FAULHABER, help make it all come alive. Everything is 1:87 scale.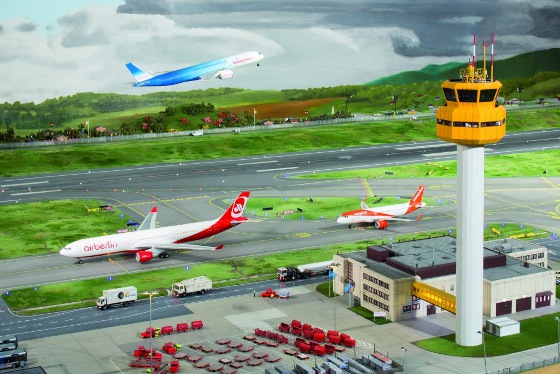 [Image courtesy: Miniatur Wunderland Hamburg]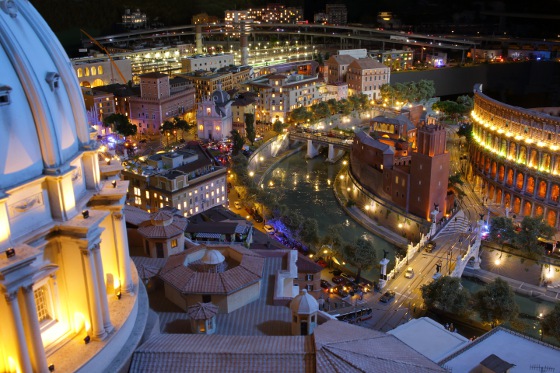 [Image courtesy: Miniatur Wunderland Hamburg]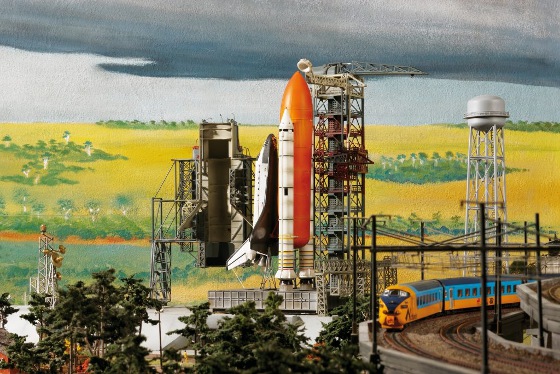 [Image courtesy: Miniatur Wunderland Hamburg]
The more than 269,000 mini figures that reside there lead busy lives. They visit big festivals or memorial ceremonies, police set up radar traps and chase after criminals. The fire brigade is constantly responding to calls. Life in all its varied facets can be seen in Wunderland. Among the most popular sections is the Knuffingen Airport. From the engineering hangar to the arrivals and departures terminal, the airport amazes with its many ultra-meticulous details.
Voted Germany's most popular attraction for the third year in a row, Miniatur Wunderland is the brainchild of Frederik Braun who, during a stroll through the Alpine metropolis of Zurich back in 2000, had a flash of inspiration. He was ambling through the back alleyways of downtown Zurich and stumbled upon a model train shop that rekindled his childhood memories. He had a vision.
He called his twin brother, Gerrit, and proposed building the world's greatest model railway. The project was born. Soon, construction began on the Miniatur Wunderland in Hamburg's Speicherstadt district, and the work continues to this day. The layout has grown to cover over 1,499 m2 with a facility space of more than 7,000 m2. It takes more than 300 employees to keep building and maintaining it, and also to take care of the visiting customers.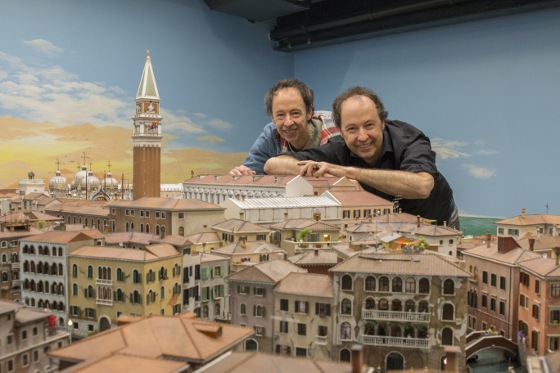 Miniatur Wunderland founders Gerrit (center) and Frederik (right) Braun. [Image courtesy: Miniatur Wunderland Hamburg]
The impressive scenery conceals countless specialty high-tech features. "One of our key principles has always been to face every technical challenge, no matter how hopeless the situation might seem at the outset. With this attitude we have managed to create technologies which cause amazement among visitors," says Gerrit.
Combined with a self-developed light control system, some 479,000 LED lights, which dynamically switch on and off, provide day and night simulations. Numerous vehicles and aircraft are computer controlled or can be set in motion by visitors with one of the more than 200 pushbuttons. Fifty computers run the action.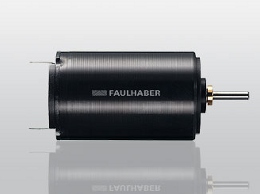 For low-power micro motors, commutation systems using precious metals are the optimum solution because of their low contact resistance. FAULHABER precious metal commutated motors range in size from just 6 mm to 22 mm in diameter.
For many of the pushbutton-activated functions, FAULHABER micro DC motors provide the movement. "We employ various FAULHABER series depending on what the purpose requires," explains system technician Mathias Stamm. For the aircraft models of the Knuffingen Airport, 1717 series motors are used. The little fire brigade of the airport and many trains are also driven by FAULHABER motors. For example, the intricate 1524 motors provide for the movement of a roll-up gate. "There, the motor is internally integrated and upwardly winds the gate around itself," says Stamm.
These coreless DC motors are the most compact in the industry today, and many FAULHABER motors feature integrated high-resolution encoders for use in highly precise positioning and speed-control applications. The main difference between FAULHABER micro DC motors and conventional DC motors is in the rotor. Rather than having an iron core, the rotor is coreless and consists of a patented self-supporting, skew-wound copper winding. This lightweight rotor has an extremely low inertia and zero cogging torque.
FAULHABER coreless DC motors are great for ultra-compact applications, especially for battery-operated devices as they are extremely energy efficient and have long operational life.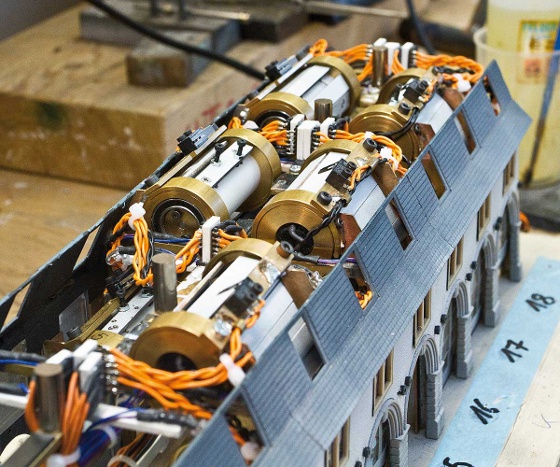 The little fire brigade and many trains are driven by FAULHABER motors. [Image courtesy: Miniatur Wunderland Hamburg]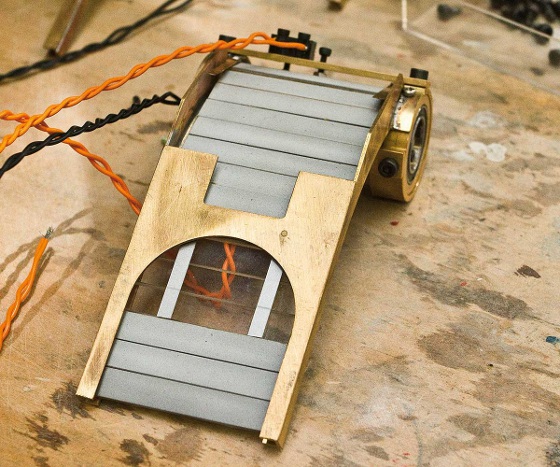 Here, a FAULHABER motor is internally integrated to upwardly wind a gate around itself. [Image courtesy: Miniatur Wunderland Hamburg]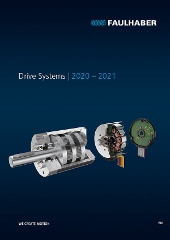 What makes FAULHABER motors a top pick, in Stamm's opinion, is the technical reliability. "The FAULHABER motors are of the utmost in quality and run maintenance free," says the technician. Another thing is the professional support. "We order somewhat smaller quantities," says Stamm. "Nevertheless, when questions arise we have direct access to the telephone support of FAULHABER."
The newest addition to Miniatur Wunderland is an Italian section, where over the space of 150 m2 Rome, parts of Venice, dreamy vistas, mountain panoramas, and even Mt. Vesuvius and the buried city of Pompei have been recreated. New sections are always being added. In the works are: Monaco and Provence, South America, Central America and the Caribbean, and Asia.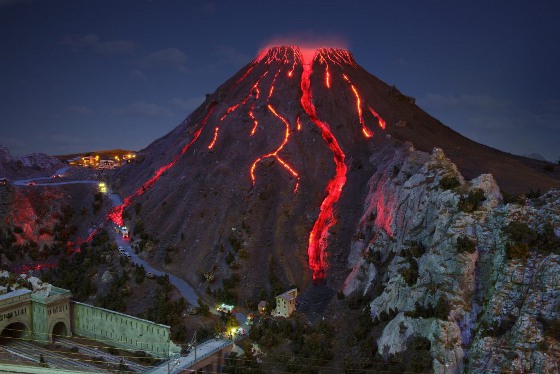 [Image courtesy: Miniatur Wunderland Hamburg]
Learn more at www.miniatur-wunderland.com.
Download the latest 2020/2021 catalog from FAULHABER MICROMO here.
Bonus: WELT Documentary has a full-length, 48-min. film on Miniatur Wunderland from 2020 if you have the time. You can view it here.

Source: FAULHABER MICROMO, Miniatur Wunderland Hamburg
Published October 2020
Rate this article