Ready to rumble: All-new Ford F-150 Tremor
It may not be a high-end Ford Raptor, but if you like to do some off-roading the new Ford F-150 Tremor may be all you need. Available in three versions, the ready-to-rumble Tremor has been designed and engineered for customers seeking more off-road capability than the available F-150 FX4 package. It boasts a 5.5-ft box, 400-hp 3.5-liter EcoBoost V6 engine with 500 lb-ft of torque, 10-speed automatic transmission, standard four-wheel drive, and an impressive array of super-capable all-terrain tech.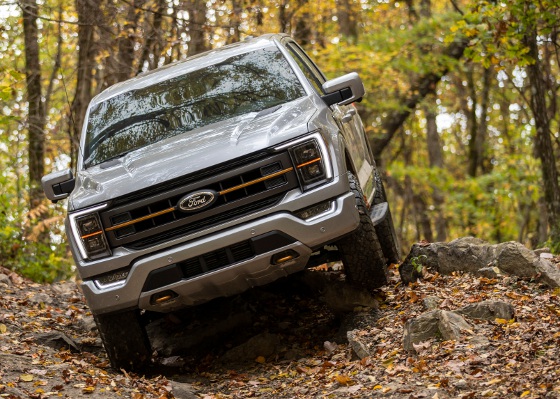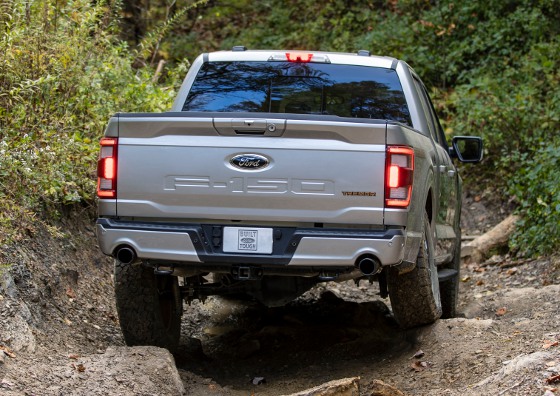 Ford says the full-size Tremor is the result of "watching how customers use their trucks for life out in cornfields, on dusty two-tracks, in muddy bogs, and on rock-strewn trails." All the added capability comes without ignoring the core duties of a truck: outstanding towing and payload performance with a high level of integration and technology.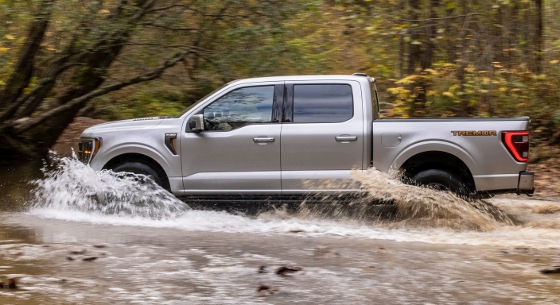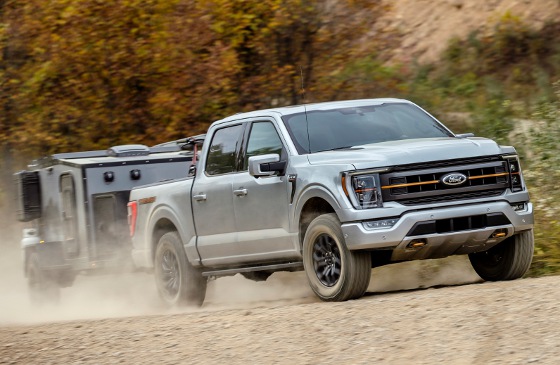 Tremor comes only in SuperCrew configuration. It uses a high-strength steel frame and high-strength, military-grade, aluminum alloy body. It will be available this summer in standard, mid, and high equipment groups. All equipment levels will share the subline's core suspension hardware, which starts with retuned springs front and rear for added ground clearance and to help keep tires more firmly in contact with terrain. Front hub knuckles and upper control arms are revised, while Tremor-specific monotube shocks at the front and twin tube shocks at the rear are tuned for softer damping at low speeds, with additional damping and control for more severe off-road events.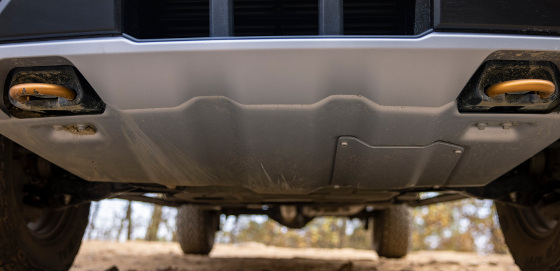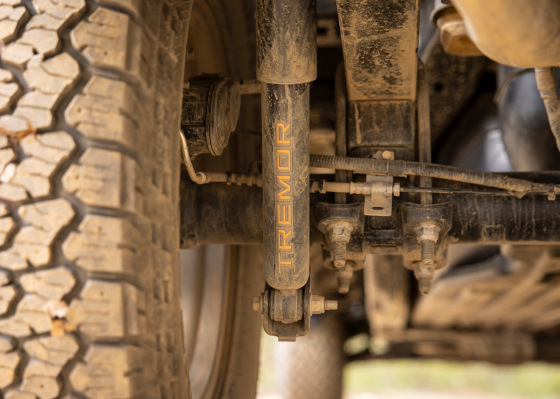 Tremor rides on new 33-in. General Grabber all-terrain tires mounted on unique matte-finish 18-in. wheels, providing added ground clearance and a 1-in. wider stance. A Raptor-style bash plate aims to protect front-end components when off-road situations get challenging.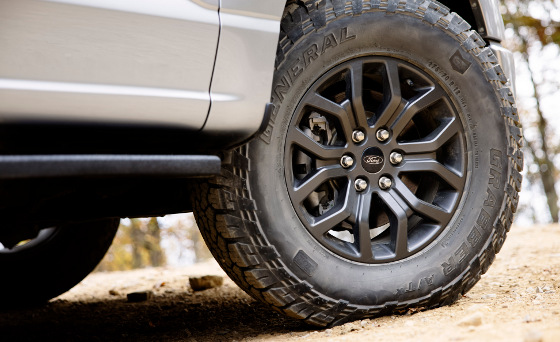 Standard running gear includes a locking rear differential and optional upgrade to a Torsen limited-slip front across all equipment levels. Tremor high series customers get a torque-on-demand transfer case similar to the high-performance unit in the F-150 Raptor. This cutting-edge case merges all-wheel-drive and four-wheel-drive capabilities to handle virtually any off-road environment.
The truck has a maximum conventional tow rating of 10,900 lb -- more than enough to handle a family camper, boat, or a small fleet of ATVs. Maximum payload rating is 1,885 lb. Pro Power Onboard is available with 2.0 kW of exportable power in the bed for tools, an air compressor, or electric chainsaw.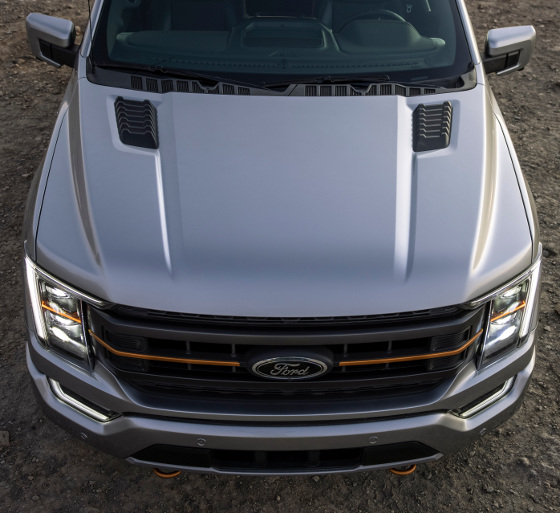 Looks-wise, Tremor's hood and front end have been redesigned for a more muscular, aggressive profile, while a unique grille featuring a blacked-out Ford oval is highlighted by the signature Tremor color of Active Orange, which also accentuates two front recovery hooks. Raptor-inspired off-road fixed running boards are mounted close to the body, while a cutout rear bumper features a high-flow dual exhaust flanking its two rear recovery hooks.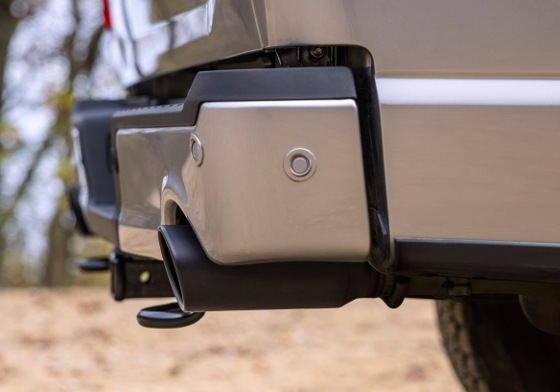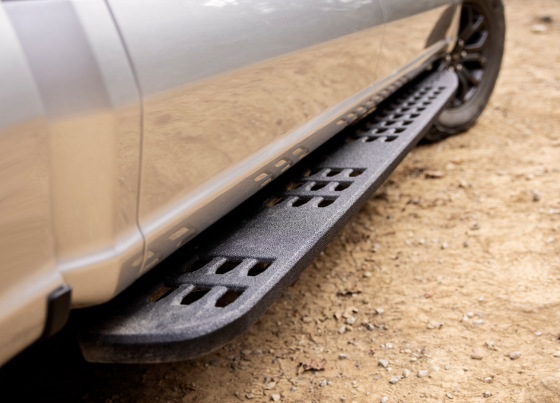 Active Orange punctuates an interior loaded with Tremor detailing, including unique seat trim with special stitching, materials, and finishes for the instrument panel, center console, and doors. In-cabin functional hardware includes a six-position auxiliary-power switch pack mounted in the overhead console so owners can easily add off-road winches and air compressors.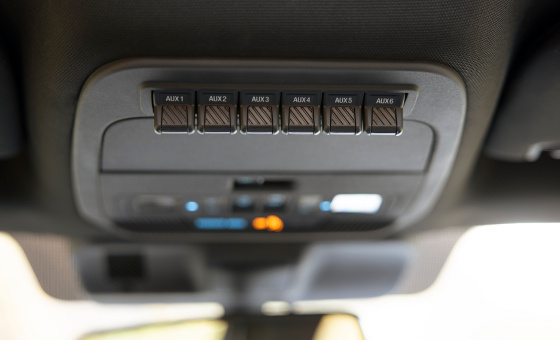 The available 360-degree camera package provides an in-cabin view of obstacles around the truck, and the front-view camera provides a real-time tire track overlay to dynamically show the path of the wheels ahead.
Off-roading tech includes the Ford Trail Toolbox, a sweet set of assist features that are also featured on the new Bronco. It includes available Trail Control (cruise control for low-speed trail driving), Trail Turn Assist, and innovative Trail One-Pedal Drive acceleration/braking control.
Trail One-Pedal Drive helps make extreme off-road driving like rock crawling easier. In harsh situations, a driver typically has to use both pedals, modulating throttle and brake simultaneously to advance the truck and avoid damage. Trail One-Pedal Drive simplifies all that, combining those operations into activating just the throttle: Press to move forward, release to brake. The truck applies the brakes proportionally as the driver lifts from the accelerator.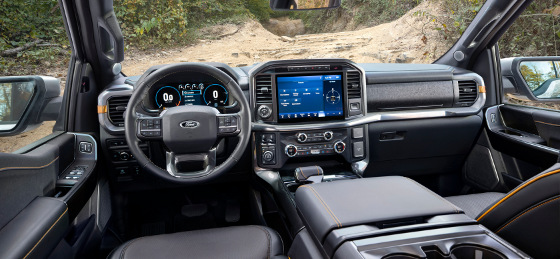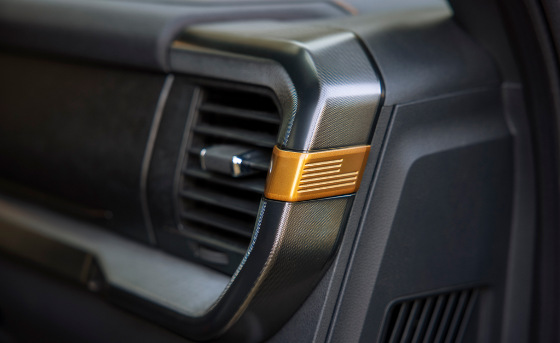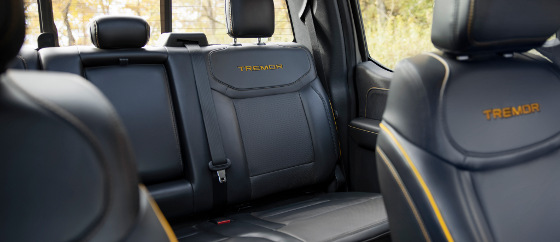 Trail Turn Assist reduces the steering radius in tight off-road terrain situations by applying brakes to the inside rear wheel, allowing for tighter turns in low-speed maneuvers.
In addition to standard Hill Descent Control, Tremor also has Trail Control available, which operates like cruise control for off-road use. Drivers simply select a set speed, and the truck manages throttle and braking to allow them to focus on steering through challenging off-road conditions.
Tremor also features selectable drive modes, which allow customers to choose the setting best suited to driving conditions. In addition to Normal, Sport, Tow/Haul, Eco, Slippery and Deep Snow/Sand, and Mud/Rut modes, Tremor has Rock Crawl mode, which automatically engages the rear locking differential, turns off stability and traction control, reduces throttle response, adjusts shift points, and displays the available 360-degree camera view on the center screen.

Pricing has yet to be officially released. Current F-150 SuperCrew models start at $36,650. The word on the street is that Tremor will cost -- at the very minimum -- $4,000 more per F-150 trim line.
Note: FX4 is a package upgrade and usually adds a little over $1,000 to the price of a F-150. Tremor will be its own subline, instead of just a package add-on like it is for the Ford Ranger and Super Duty. These package add-ons called Tremor are not the same as the F-150 Tremor subline.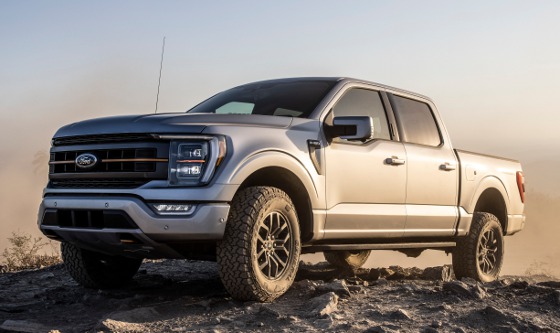 Source: Ford Motor Co.
Published January 2021
Rate this article