1967 Mustang gets carbon fiber body, updated power plant, and more in supercar recreation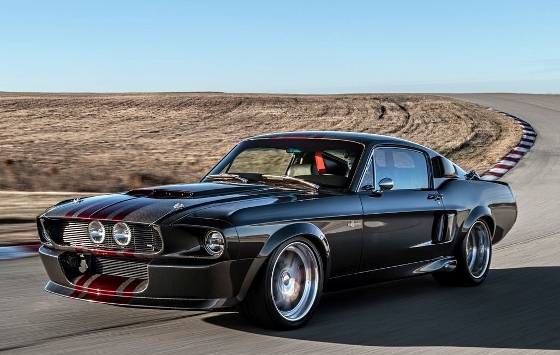 [All images courtesy: Classic Recreations/Shelby American]
If your taste in automobiles runs toward American classic with a twist and you've got some deep pockets, Classic Recreations can build a special-edition carbon fiber-bodied 1967 Shelby GT500CR Mustang just for you. Featuring a 810-hp supercharged Ford 5.0L contemporary engine mated to a Tremec six-speed manual transmission or 10-speed automatic with paddle shifters, it's back to the future in serious muscle car style.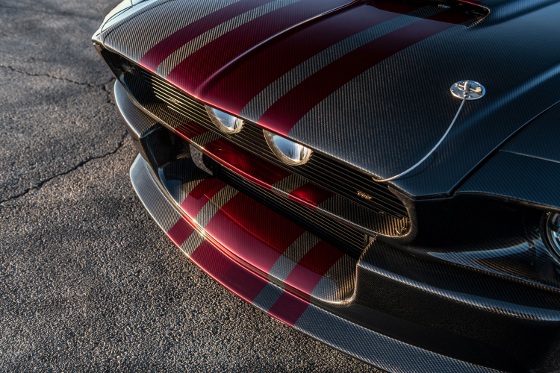 Working with SpeedKore Performance Group, Classic Recreations directed the process to create the woven carbon fiber bodies using original Shelby molds to meticulously reproduce the iconic lines of the classic 1967-68 Shelby Mustang. Classic Recreations is licensed by Ford Motor Company to build Ford Mustang restorations and continuation cars.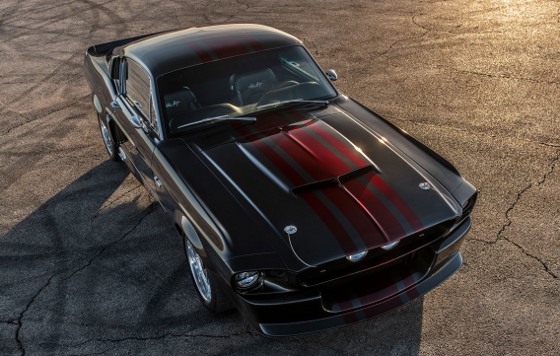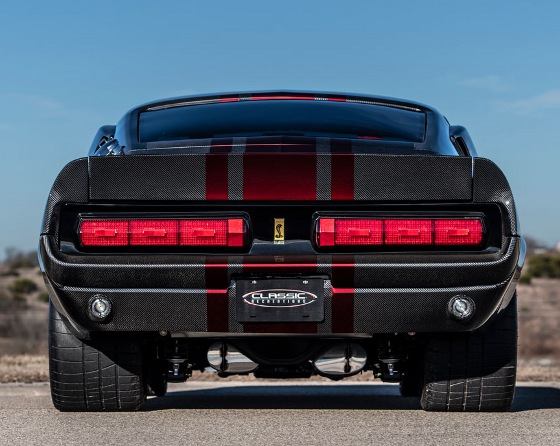 Classic Recreations' 1967 steel GT500CR "was blue light scanned, designed, and engineered in CAD, and then permanently enshrined in plugs" to form the molds. The carbon fiber panels are autoclave-cured (Classic Recreations has its own autoclave), which creates blemish-free exposed carbon weave alignment panel-to-panel and exact-match replication. It is the first time that the technology used by supercars, exotics, and aircraft has been applied so extensively to a classic American muscle car.
"By wrapping this featherweight carbon fiber body over the original steel substructure, we can create perfect panels, seams, and lines," said Jason Engel, founder, co-owner, and lead designer at Classic Recreations. "The result is stunning perfection in a car that is an astounding 600 pounds lighter than stock. The power-to-weight ratio is on par with the most exotic vehicles, making it a modern world-class supercar with American muscle at its soul."
The Carbon Fiber Heritage Shelby GT500CR Mustang "moved from concept to completion in an unbelievable nine months, all during a global pandemic," said Engel.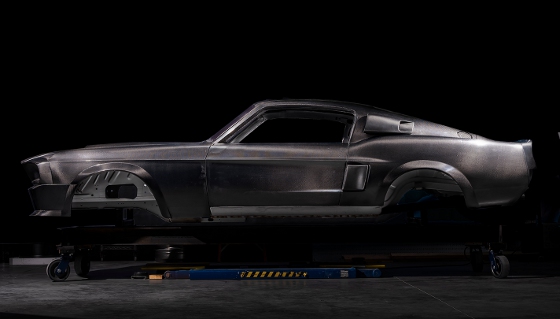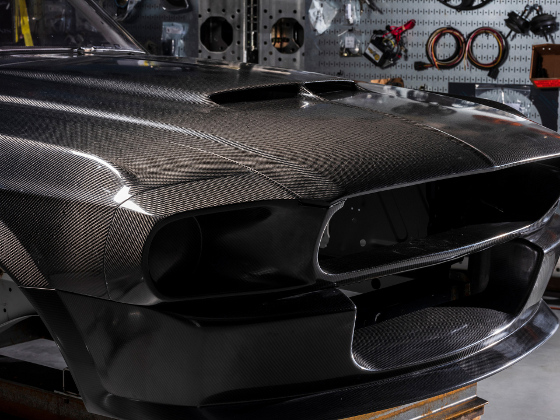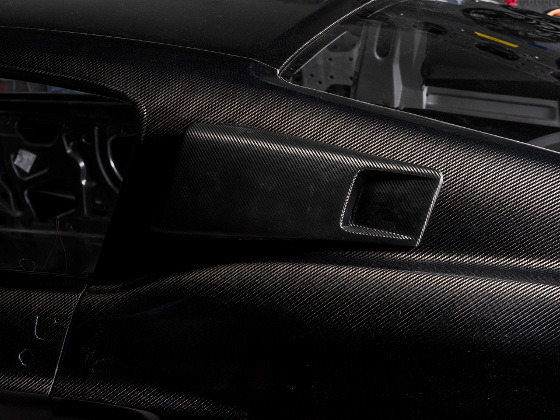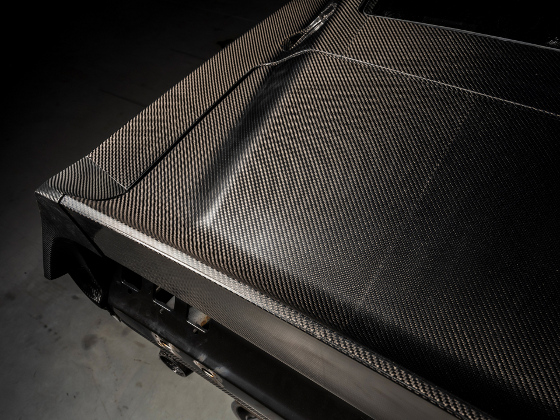 Officially unveiled last May, this re-imagined American muscle car "moves the iconic 1967 Shelby GT500 into the 21st century with a powerful contemporary engine, upgraded suspension, better braking systems, and the latest automotive technologies," according to its maker.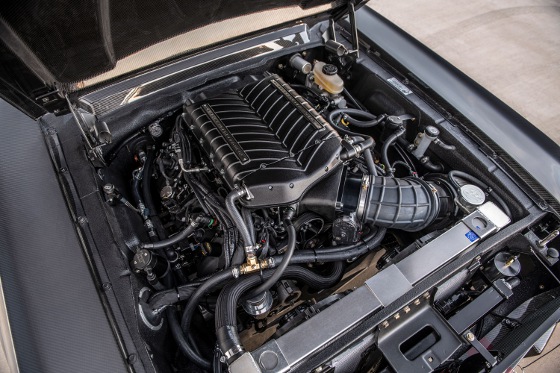 Powered by a Whipple supercharged Ford 5.0L Gen 3 Coyote engine with stainless steel headers, the carbon fiber GT500CR production edition has an adjustable Detroit Speed suspension, tubular subframe connectors, JRI Coilover shocks, quadralink rear suspension, stainless steel MagnaFlow performance exhaust system, high-performance Wilwood brakes, roll bar, rack and pinion steering, and a whole lot more (see all the specs on the Shelby site here). The car rolls on three-piece Forgeline wheels wrapped in BFGoodrich Rivals, 225/40/18 front and 315/30/18 rear. It's also available with a push-button start.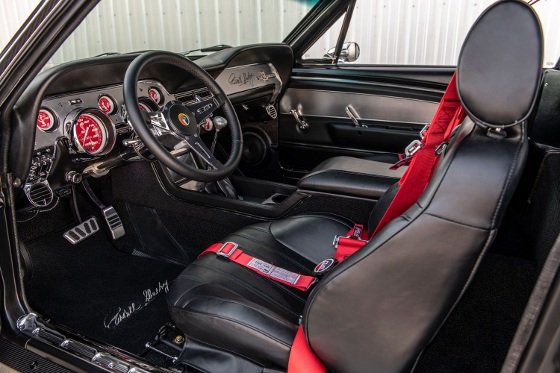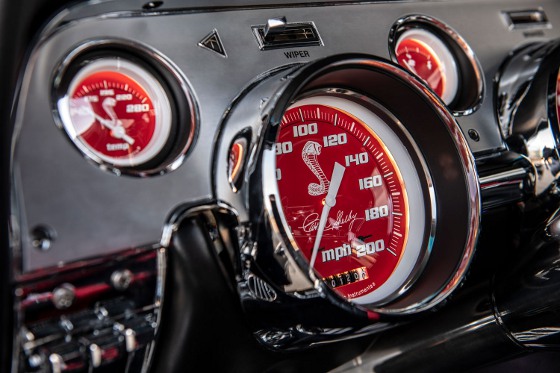 The super-slick interior features an Alcantara headliner, Lecarra leather-wrapped aluminum steering wheel, Kicker audio system, Kenwood media center and navigation, ProCar leather seats, and Shelby 200-mph custom red gauges. Painted with Glasurit (BASF), customizable stripes, and then UV clear coated, the vehicle is available in a number of color combinations or "au naturel" with only its exposed carbon weave showing. Each 1967 Shelby GT500CR Mustang also gets special badging.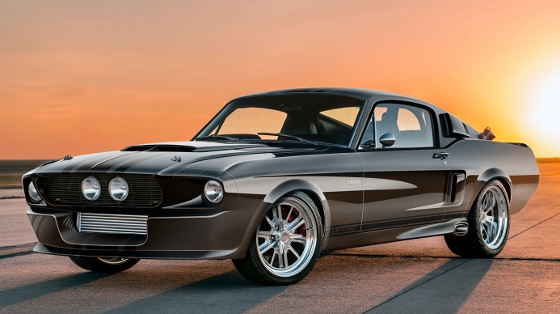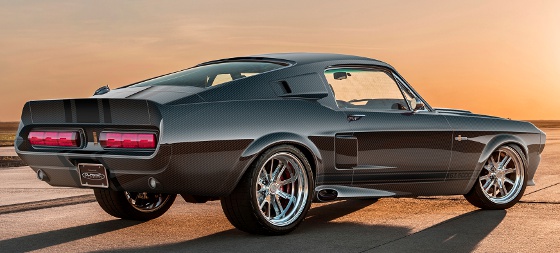 Twenty-five cars total will be built in this exclusive, hand-painted edition. Ten are still available for order.
"Carroll Shelby was a proponent of carbon fiber and leveraged its benefits in everything from lightweight wheels to the Shelby Series 1 sports car," said Gary Patterson, president of Shelby American. "Carroll would've been proud of this collaboration."
The limited-release Carbon Edition Shelby GT500CR package begins at $298,000. Production requires about 12 to 18 months, and select customized upgrade options are available. Upon delivery at the Shelby American facility in Las Vegas, a donation will also be presented by Classic Recreations to the Carroll Shelby Foundation.
Learn more at classic-recreations.com/carbon-fiber/.
Sources: Classic Recreations, Shelby American
Published March 2021
Rate this article