MAHLE developing highly efficient magnet-free motor for electric vehicles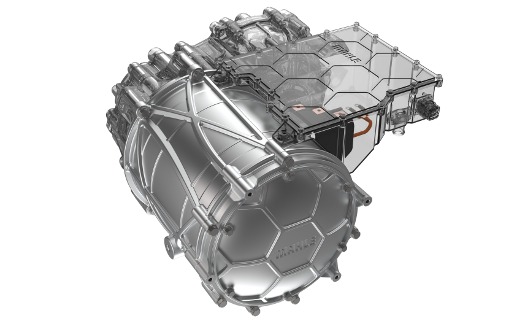 German automotive industry supplier MAHLE is currently developing a new, highly efficient magnet-free electric motor that does not require rare-earth elements and costs less to produce. It also features contactless power transmission. The company says the motor's efficiency level, which is above 95% at almost all operating points, has only been achieved by Formula E racing cars so far.
Wait. Induction motors with contactless power transmission are not new, so why is this news?
Well, for one, induction motors are not the standard for electric vehicles (EVs). MAHLE wants to change that.
Second, the new electric motor is also characterized by a high degree of durability, because the necessary transmission of electrical currents between the rotating and stationary parts inside the motor takes place without contact, making it highly wear-free. This makes the motor maintenance-free and suitable for a wide range of applications.
Third, MAHLE most likely wants to push the permanent magnet-free design as both supply-chain and environmental/sustainability advantages. Since rare-earth elements used in permanent magnets are expensive, and China is the predominant supplier, this motor takes those things out of the production equation.
Fourth, MAHLE says the motor costs less to build and is easily scalable for all sizes and types of vehicles.

VIDEO: MAHLE's Dr. Martin Berger explains the new MAHLE traction motor.
"Our magnet-free motor can certainly be described as a breakthrough, because it provides several advantages that have not yet been combined in a product of this type," said Dr. Martin Berger, vice president of Corporate Research and Advanced Engineering at MAHLE. "As a result, we can offer our customers a product with outstanding efficiency at a comparatively low cost."
Will this motor turn the EV world upside down? Probably not. We'll find out when we get more details and see how many vehicles it ends up powering. It may, however, mark a new trend in EV motor-type use, especially given the supply-chain limitations and jockeying that characterize the current sourcing of rare-earth elements used in all kinds of products.
Source: MAHLE
Published May 2021
Rate this article