New Porsche Macan: Sportier with even more appeal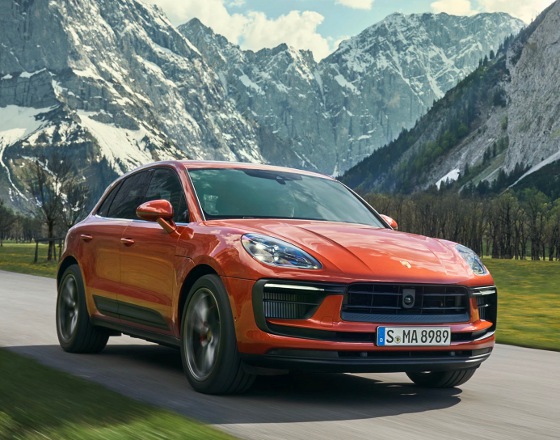 Porsche Macan S.
If you've been thinking about getting a Porsche but have never owned one, the new, updated Macan compact SUV may be the one for you. You'll be in good company. About 80% of all Macan buyers are new Porsche customers themselves, and the Macan is Porsche's best overall-selling model. With increased performance, a sharper design, and a V6 biturbo GTS version that does 0 to 62 in 4.3 sec, you'll be commanding some fast and fine wheels on the highway or on those runs into town.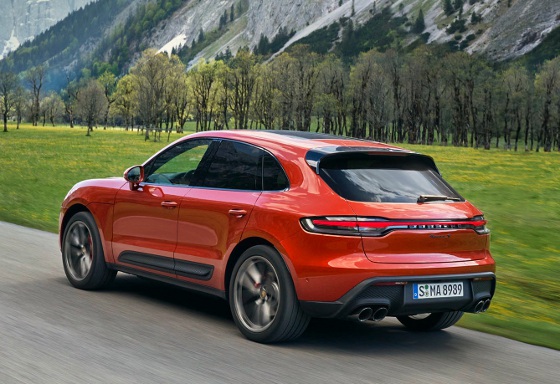 There are three models available (Base, S, and GTS). All models are 4WD (Porsche Traction Management) and feature a 7-speed dual-clutch transmission (PDK) as standard with paddle shift. For those of you who like to see start-pricing up front, we can do that: Base from $54,900, S from $65,400, and GTS from $79,900 (with a GTS Sport package that takes it to the limit adding another $12,010).
The new Base Macan sports a newly developed 2.0-liter turbocharged inline 4 that produces 261 hp, max torque of 295 lb-ft, a 0-to-60 time of 6 sec, and a top speed of 144 mph. The S gets you the 2.9-liter twin-turbocharged V6 from last year's GTS that cranks out 375 hp, a max torque of 383 lb-ft, a 0-to-60 time of 4.6 sec, and a top speed of 160. The GTS boasts a 2.9-liter 434-hp twin-turbocharged V6 with max torque of 405 lb-ft, a 0-to-60 time of 4.3 sec, and a top speed of 169 mph.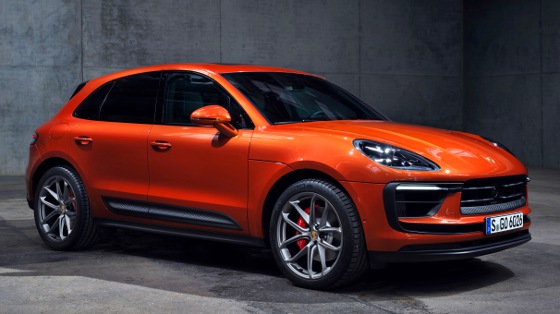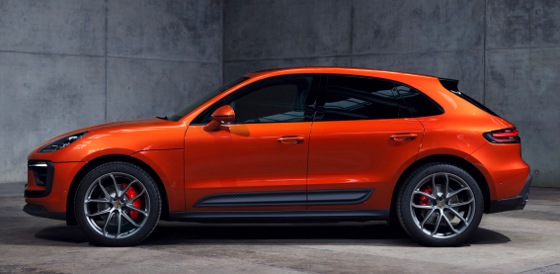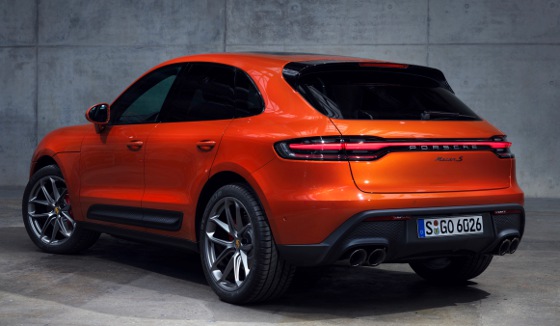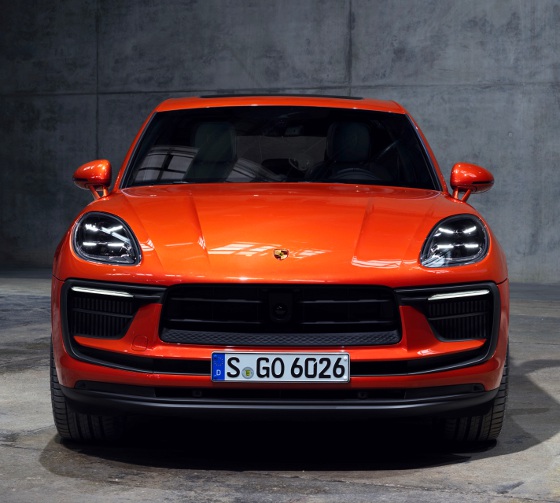 A Sport Chrono package add-on gets you a mode switch that provides even sportier tuning of the chassis, engine, and transmission. With the re-designed mode switch and Sport Response button on the steering wheel, you can choose from four driving modes: Normal, Sport, Sport Plus, and Individual (driver personalized). The Sport Response button provides maximum engine and transmission performance for 20 sec, while the Launch Control function produces maximum acceleration from a standstill. At $1,220, this is a must-have add-on.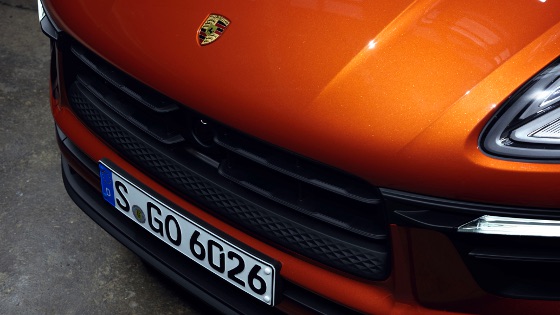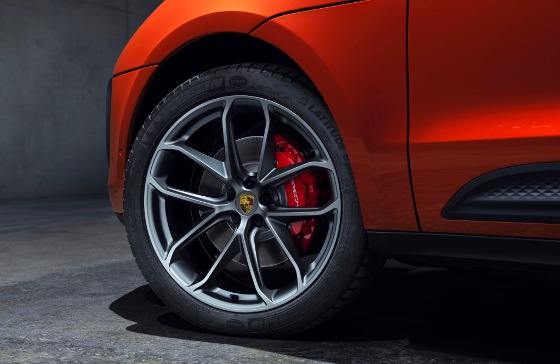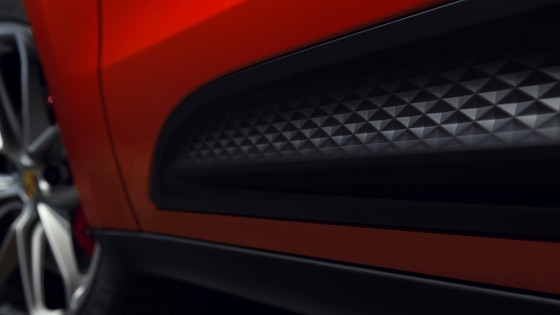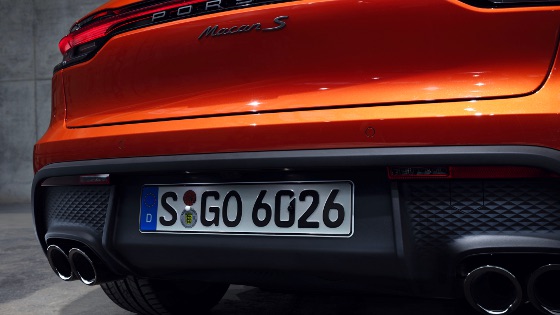 The new Macan models balance maximum suspension comfort with dynamic sports car performance. The chassis has been optimized so that the Macan now responds with even more sensitivity, and more directly, to the driving situation and road conditions. The damper characteristics of the Porsche Active Suspension Management (PASM) have been re-adapted, so it actively and continuously regulates the damping force for each individual wheel. PASM is available as an option for the Macan and is standard for the S and GTS models.
GTS sets itself apart from the other models with its now-standard sport air suspension, which lowers the body by 10 mm. The air suspension is also 10% more rigid on the front axle and 15% firmer on the rear axle than the GTS from last year. The optional GTS Sport package further increases the dynamic potential of the car, with 21-in. GT design wheels with performance tires, Porsche Torque Vectoring Plus (PTV Plus), and the Sport Chrono package.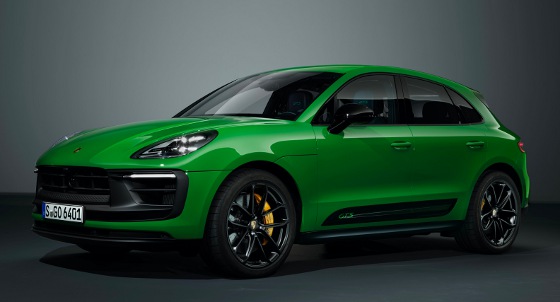 Porsche Macan GTS with GTS Sport package.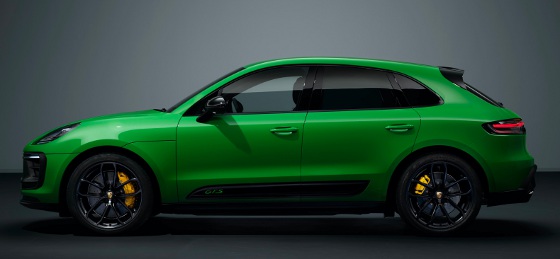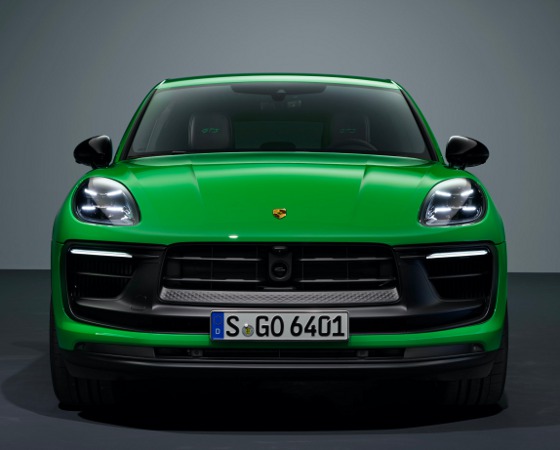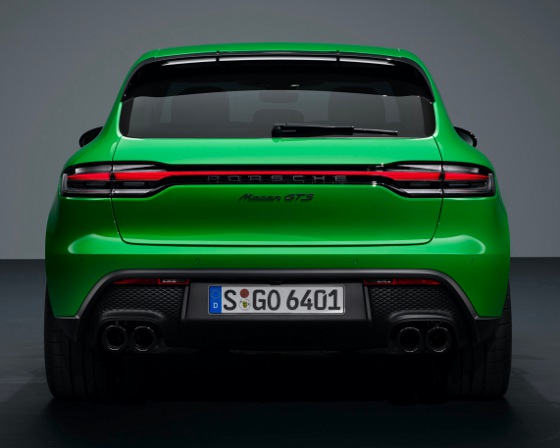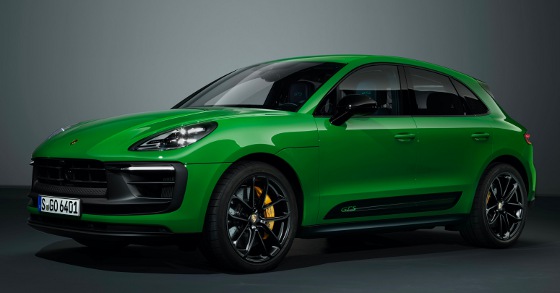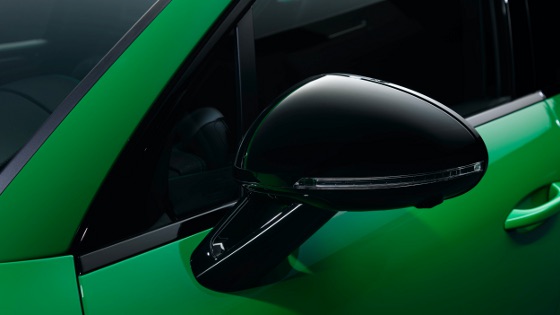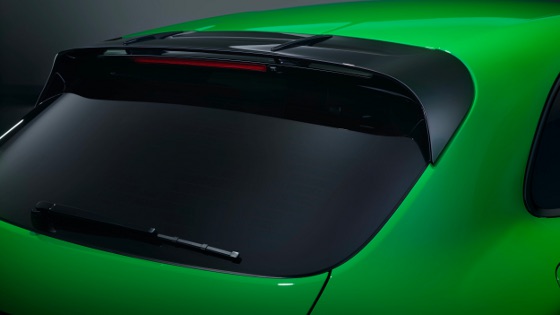 Design-wise, Porsche has done some tinkering. The nose has been redesigned to include an inlay in the exterior color, which gives Macan a little more of a growl look on the road. On the new GTS, the center of the nose section as well as other elements are finished in black. The rear is now rounded off toward the road by a very noticeable, quite sporty diffuser. 3D front and sideblade inserts are optional and really ramp up the sporty look. The LED headlights with the Porsche Dynamic Light System (PDLS) and Sport Design exterior mirrors are now standard on all models.
Inside, well, the Macan is just beautiful, but there are a lot of buttons. The nice thing about this is that the new design features touch surfaces instead of tactile buttons, so there is a real cool and contemporary feel. A new, shorter selector lever sits in the center of the clearly organized control module, and the analog clock at the top of the dashboard is now standard equipment.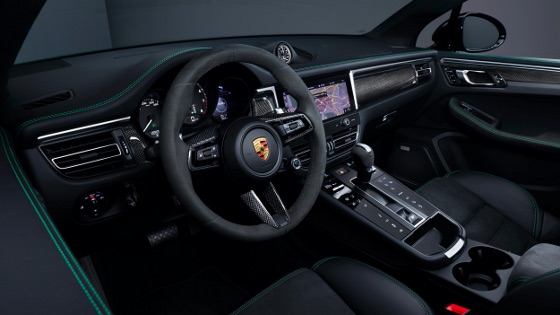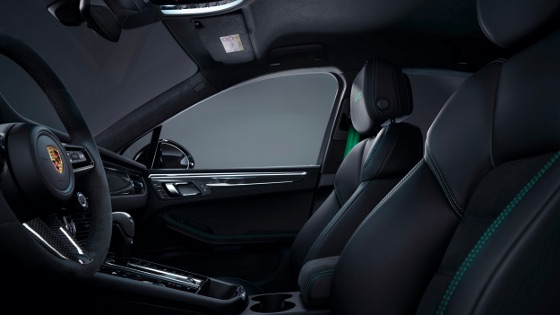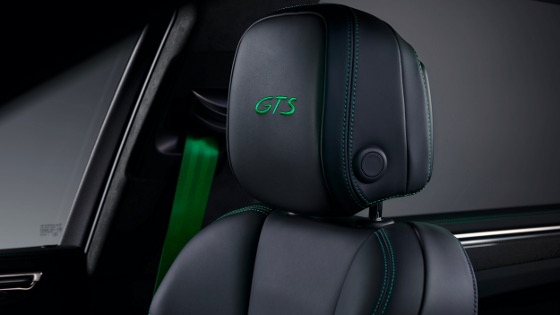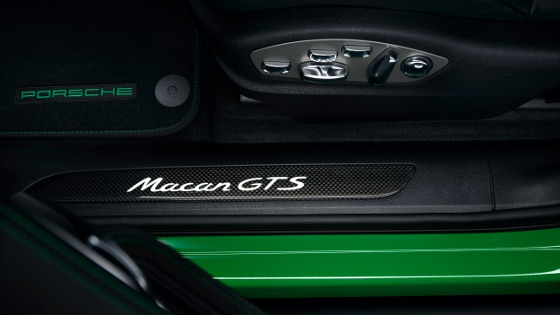 Leather upholstery and contrasting seam packages in Gentian Blue, Papaya, or Crayon are available options to add new color highlights to the interior, which is another sporty redesign touch.
The Macan continues to offer many online functions and services as standard. These can be controlled via the 10.9-in. full-HD touch display of the Porsche Communication Management system or by voice commands. The Macan adopts the new multifunction and GT Sport steering wheels from the 911.
The GTS Sport package available only for the top model also contains specific and exclusive equipment for the interior. This includes 18-way sport seats, the Carbon interior package, Race-Tex upholstery with extended leather elements, various items with contrast stitching, and GTS lettering in Python Green.
One downside is the cargo area: It is still quite small (only 17.6 cu-ft with back seats up), There are plenty of non-racecar-inspired SUVs to buy if that is a major sticking point for you, or you can take a look at the larger Porsche Cayenne (27.1 cu-ft with back seats up).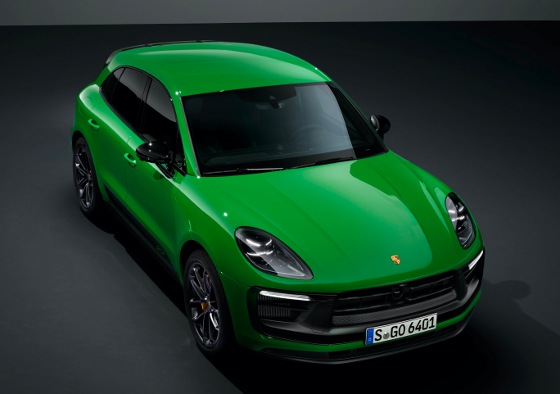 Learn more and build your own Macan at www.porsche.com/usa/models/macan/macan-models/macan-gts/.
Source: Porsche
Published August 2021
Rate this article