Wilson's new 3D-printed pickleball paddles give players lots of options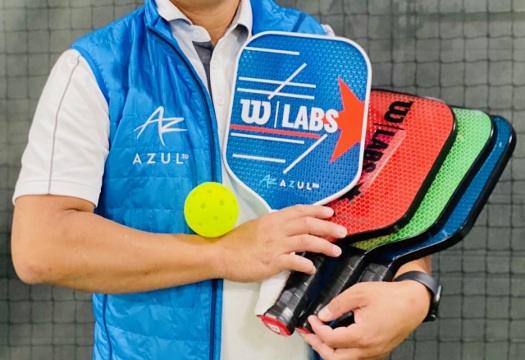 Wilson Sporting Goods has partnered with 3D-printing company Azul 3D to create two new 3D-printed pickleball paddle designs that aim to change the way the sport is played.
"Pickleball is one of the fastest growing sports in America," said Bob Thurman, VP of Wilson Labs at Wilson Sporting Goods.
The two paddles -- the Quiet Paddle, which significantly reduces the sound from ball hits, and the Custom Core Paddle, which is completely customizable to a player's needs -- represent a shift in paddle design and in how products can be completely re-thought through additive manufacturing.
The Quiet Paddle solves a major problem in the sport: the loud thwack that many pickleball paddles make when they hit a ball. Azul 3D and Wilson collaborated to design a 3D-printed paddle made of a true 3D lattice that is specifically designed to remove the frequencies that cause many hits to resonate throughout the court area, as opposed to the more standard 2D honeycomb core designs that are often used in the aerospace industry and have found their way into other products.
The Custom Core Paddle takes a traditional pickleball paddle and makes it completely tunable with its lattice cores, which can be printed with different shapes and densities, depending on the player's needs. Design shifts like these can reduce dead spots or increase the punch in certain areas of the paddle.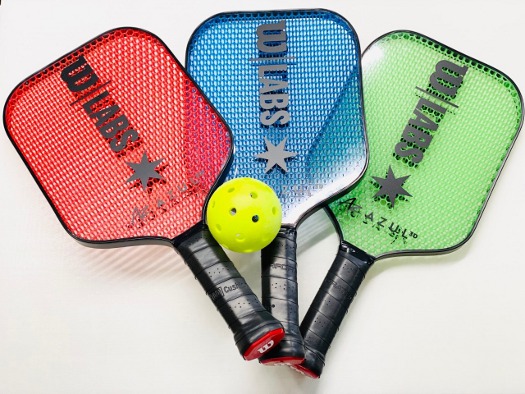 Both paddles are created with Azul 3D's proprietary materials, using the company's high-area rapid printing (HARP) technology. The technology, a proprietary version of stereolithographic printing (a type of 3D printing that converts liquid plastic into solid objects using ultraviolet light), can print vertically at high speeds and over vastly larger print areas than current commercial 3D printers. HARP handles all light-driven resins.

VIDEO: Watch Azul 3D's high-area rapid printing (HARP) stereolithographic technology in action printing a different honeycomb design. [Credit: Azul 3D]
The paddles were printed on Azul 3D's flagship product, the LAKE 3D printer, which boasts impressive throughput and speed. LAKE prints with the company's wide array of proprietary industrial materials.
The collaboration also represents a true local partnership. Both companies are based in Chicago. Because the entire paddle is printed with HARP technology, it reduces the parts needed from five to one, eliminating supply chain issues that have plagued many manufacturers throughout the COVID-19 pandemic.
"We look forward to bringing this paddle to market," said Thurman. Although a definitive release date for the new paddles has not been provided by Wilson Sporting Goods, you can check their pickleball page for the latest offerings.
In 2020, Azul 3D also formed an exclusive development collaboration with DuPont Electronics & Imaging to bring next-gen 3D-printing technologies to the forefront of the electronic materials industry.
Azul 3D is taking a limited number of pre-orders for its LAKE printer. Contact Tuan TranPham ttranpham@azul3d.com for more info. Learn more at azul3d.com.
Source: Azul 3D
Published September 2021
Rate this article