Toyota and Lexus unveil 15 new all-electric concepts in a single shot
[All photos credit: Noriake Mitsuhashi/N-RAK PHOTO AGENCY]
In a real Oprah you-get-a-car moment, Toyota and Lexus took the wraps off 15 all-new all-electric vehicle concepts at once at a press briefing Dec. 14 -- everything from a high-end Electrified Sport prowler to a Bronco-like Compact Cruiser and even a Smart-car-like Micro Box. There was a vehicle for everyone.
It was a slick, surprising, and economical mass-release event that put the world on notice that the company is all in when it comes to its plans to roll out 30 battery EV models by 2030.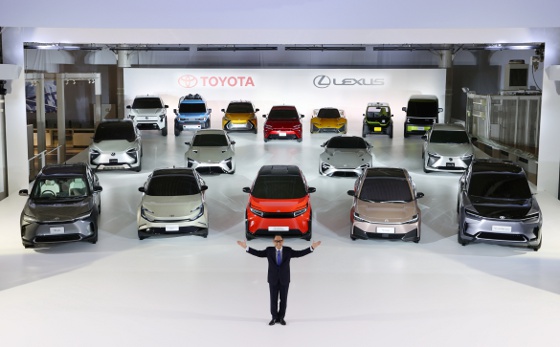 Akio Toyoda, Toyota's president, presents 15 new concept vehicles at a media event held on Dec. 14.
Akio Toyoda, Toyota's president, headed the briefing, which also focused some time on the already announced bZ4X, a D-class midsize SUV that will be the company's first worldwide-release all-electric vehicle (see the Designfax May 4, 2021, article here). Toyota has been selling EVs in China for some time, but not anywhere else.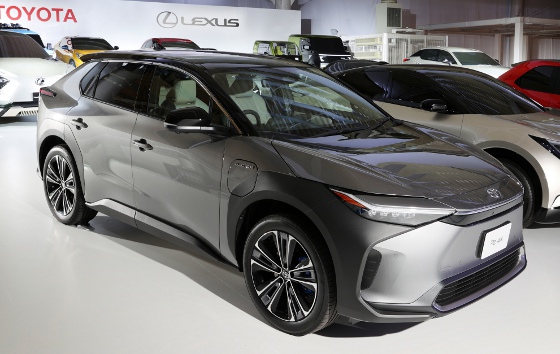 The already-announced bZ4X will be arriving in the U.S. in the middle of next year.
The Toyota bZ4X SUV Concept is built on the new e-TNGA battery electric vehicle (BEV) (skateboard-type) dedicated platform. Thanks to its clever design, the e-TNGA platform is both highly versatile and easily adaptable for a range of product types. This platform is expected to provide the basis for the new concepts mentioned at the mass release event. The bZ4X is planned to hit the market mid-2022 with a projected 300+ miles of travel on a single charge.
Let's see the new concepts!
The Toyota event was all about introducing the line of concept vehicles and showing the overall design direction, which has a lot of continuity between all types of vehicles, including a solid and kind-of-beefy look with rounded-off lines and prominent front ends. The briefing was short on details for each individual vehicle, its mechanical makeup, and how many miles it would ultimately get. However, this is what we can share so far.
The bZ (beyond Zero) lineup may now also include a large-size SUV with available third-row seats, a small crossover, a compact SUV, and a more traditional sedan. For the compact SUV, Toyoda said, "With this vehicle, we are aiming for a power efficiency of 125 watt-hours per kilometer, which would be the highest in the compact SUV class." Toyoda said that many lines will also include different battery options, which of course will affect range.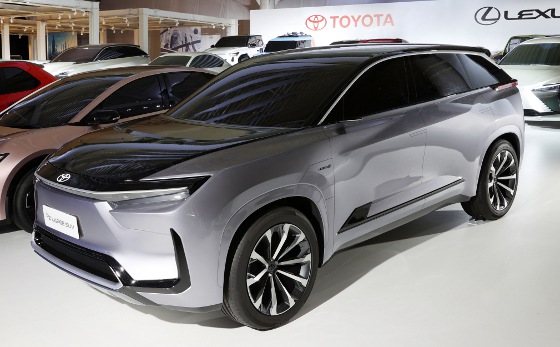 bZ Large SUV.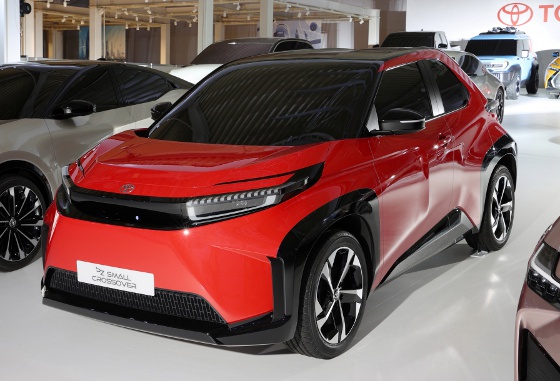 bZ Small Crossover.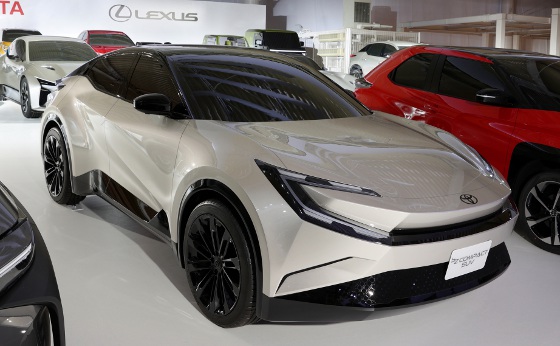 bZ Compact SUV.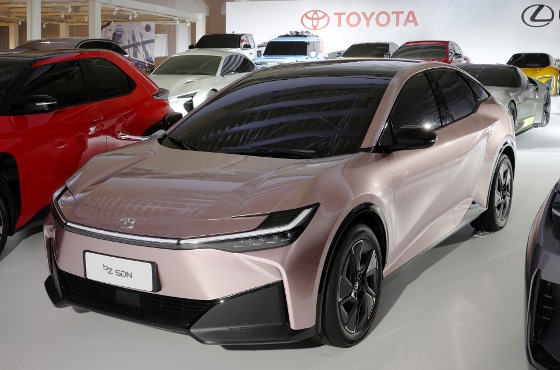 bZ SDN.
Koji Sato, President and Chief Branding Officer, Lexus International, introduced the Lexus concepts. The first Lexus dedicated battery-driven EV will be based on the RZ concept, a four-door luxe model that will probably sport dual motors. Sato said, "Acceleration time will be in the low 2-second range, cruising range over 700 km, and with the possible use of solid-state batteries in mind, we will aim to create a truly high-performance battery EV."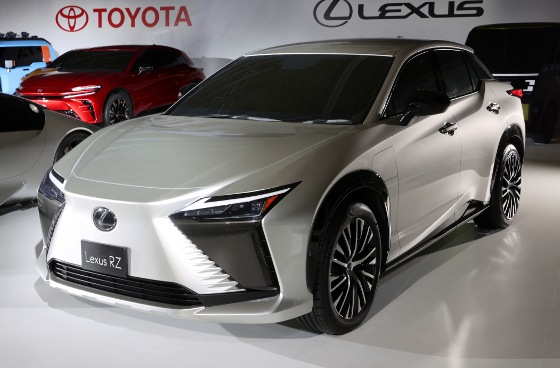 Lexus RZ.
Lexus also presented -- without details -- concepts for the Electrified Sedan, the Electrified SUV, and the show-stopping Electrified Sport (which we can't wait to learn more about).
Lexus Electrified Sedan.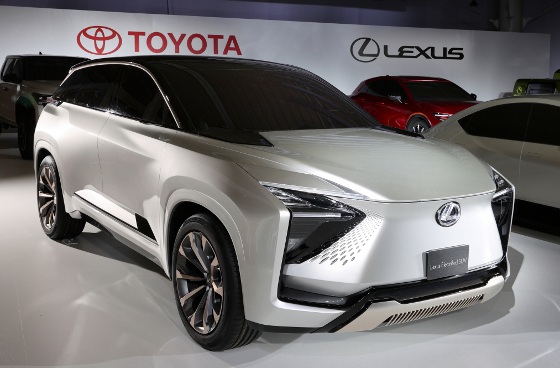 Lexus Electrified SUV.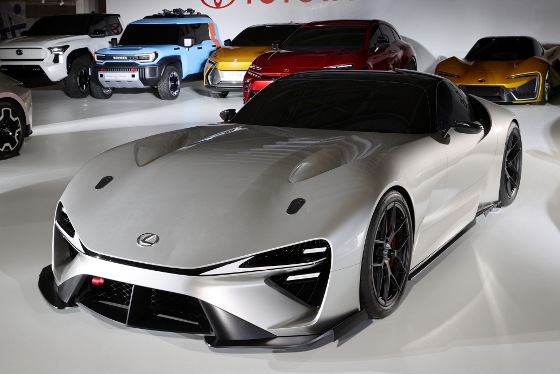 Lexus Electrified Sport.
Other Toyota line concepts were presented with few details on stage and in videos shown at the event. They ran the gamut and included a sharp-looking and very racy SPORTS EV (wow!), a Crossover EV, a Compact Cruiser, a Pickup, a Small SUEV, a Mid Box concept, and a Micro Box car: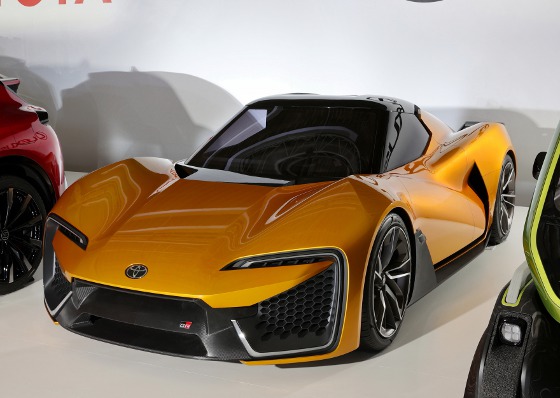 Toyota SPORTS EV.
Toyota Crossover EV.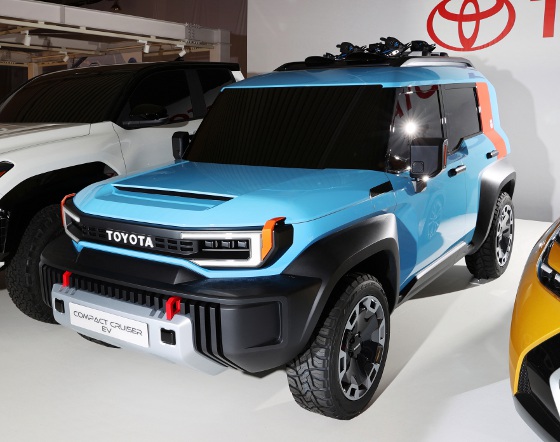 Toyota Compact Cruiser.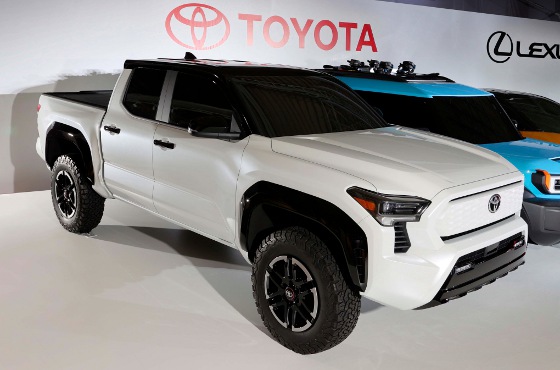 Toyota Pickup.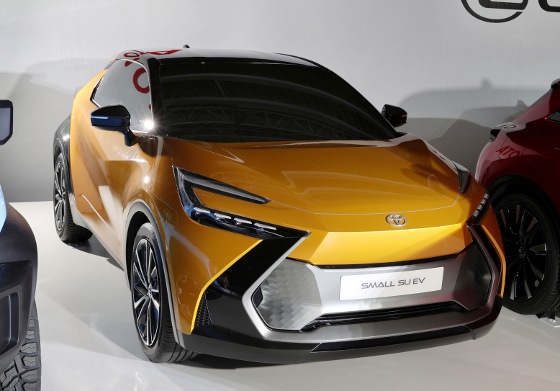 Toyota Small SUEV.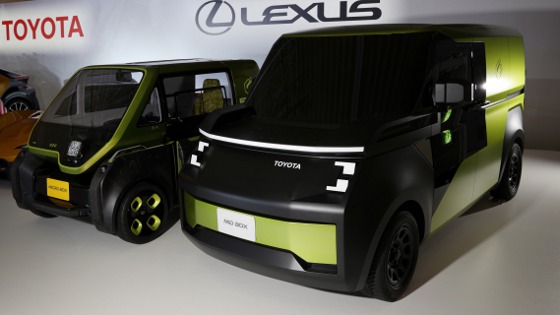 Toyota Mid Box.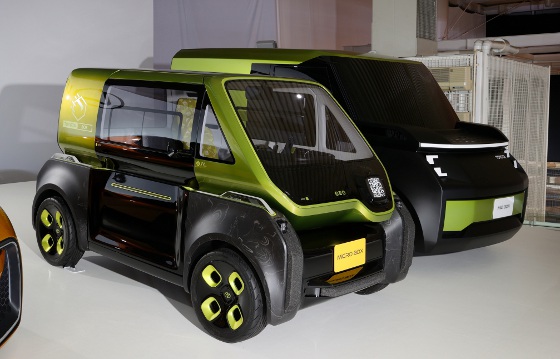 Toyota Micro Box.
Toyoda said, "We believe that the reduction in lead times and high-mix, low-volume production methods that we have cultivated through the Toyota Production System, along with the steady efforts of Japanese manufacturing, will enable us to be competitive going forward. ...
"We aim to achieve global sales of 3.5-million battery EVs per year by 2030. Lexus aims to realize a full lineup of battery EVs in all vehicle segments by 2030 and to have battery EVs account for 100 percent of its vehicle sales in Europe, North America, and China, totaling 1 million units globally. And it aims for battery EVs to make up 100 percent of its global vehicles sales in 2035."
He added, "Going forward, we will increase our new investment in batteries from the 1.5 trillion yen announced in September to 2 trillion yen, aiming to realize even-more-advanced, high-quality, and affordable batteries."
Toyota has a history of releasing concepts that end up being quite close to the final production models, so many of the vehicles we saw at the event could be coming your way soon.
Source: Toyota
Published December 2021
Rate this article