Consumer Reports: Mainstream car brands beat out luxury ones in 2022 Annual Car Brand Rankings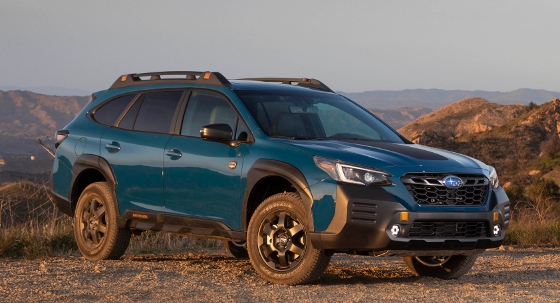 Subaru took the No. 1 overall spot in Consumer Reports' 2022 Annual Car Brand Rankings. Shown here is the 2022 Subaru Outback Wilderness. [Photo credit: Subaru]
The best cars on the road are largely made by Japanese automakers, according to the latest Brand Report Card rankings from Consumer Reports (CR), the nonprofit consumer research, testing, and advocacy organization. Six Japanese brands are among the top 10 in the rankings, which reveal which automakers are producing the most well-performing, safe, and reliable vehicles based on CR's independent testing and member surveys.
Subaru climbed two positions to reclaim the No. 1 spot on this year's list. Mazda is in second place, followed by BMW, Honda, and Lexus.
"Brands that rise to the top tend to have the most consistent performance across their model lineups," said Jake Fisher, senior director of Automotive Testing at Consumer Reports. "For mainstream brands like Subaru, Mazda, and Honda to have such a strong showing is remarkable. For consumers, it shows that you don't need to splurge on a luxury brand to get a safe, satisfying, and reliable car."
TOP 10: Consumer Reports Brand Report Card 2022

Subaru
Mazda
BMW
Honda
Lexus
Audi
Porsche
Mini
Toyota
Infiniti
Domestic automakers did not fare as well in this year's CR rankings. Buick is the highest-charting U.S. brand, sliding out of the top 10 to 11th place. Chrysler is close behind (13th place), while Dodge is midpack (16th place), and the remaining domestics are all in the bottom half of the rankings. Jeep, which had reliability issues with the Gladiator pickup truck, comes in dead last.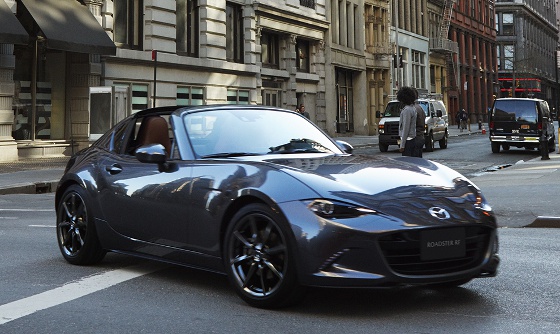 Mazda took the No. 2 overall spot in Consumer Reports' 2022 Annual Car Brand Rankings. Shown here is the 2022 Mazda MX-5 Miata. [Photo credit: Mazda]
Tesla dropped seven spots to 23rd overall, mainly due to the difficult-to-use yoke steering wheel the automaker introduced into its Model S and Model X, which lowered their road-test scores. The Model 3 remains the lone Tesla model that is CR recommended.
As part of the nonprofit organization's focus on reducing the impact of emissions on the environment, CR once again included in this year's Brand Report Card the number of CR-tested vehicles in the brand's line-up that earned the Green Choice designation, marking them as among the cleanest, lowest-emitting passenger vehicles. While Toyota (9th overall) doesn't produce a dedicated battery electric vehicle yet, its numerous hybrid and plug-in hybrid choices helped it lead all brands with 11 Green Choice models.
"Today, there are so many new options and so much groundbreaking technology in cars and trucks," said Marta L. Tellado, president and CEO of Consumer Reports. "At Consumer Reports, we're committed to making sure the options serve consumers' best interests, particularly when it comes to safety and sustainability."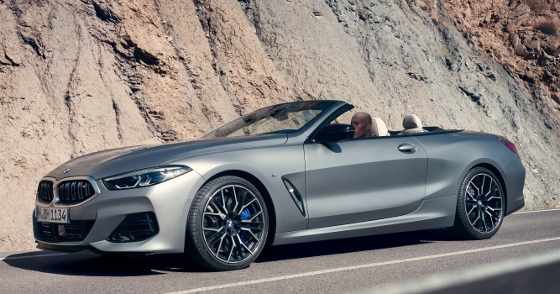 BMW took the No. 3 overall spot in Consumer Reports' 2022 Annual Car Brand Rankings. Shown here is the 2022 BMW M850i xDrive Convertible. [Photo credit: BMW]
In total, 32 brands are included in CR's 2022 Brand Report Card. The organization conducts more than 50 science-based tests on every vehicle it evaluates, including braking, handling, comfort, convenience, safety, and fuel economy. CR then determines the Overall Score -- a combination of predicted reliability, owner satisfaction based on member surveys, and CR's hands-on analysis that includes road performance, key safety features, and crash-test results, if available -- for each model tested. The brands are then ranked by averaging the Overall Scores of their respective models to reveal the best and worst.
CR buys all of its test cars anonymously from dealers and does not accept free samples from automakers for any of its ratings or evaluations. CR's testers drive a total of 500,000 miles annually in the vehicles it evaluates, which is the equivalent of circling the Earth 20 times.
See the full list (along with other valuable insights) by signing up at: consumerreports.org/cars-driving/which-car-brands-make-the-best-vehicles-a6159221985/ OR see the full list on Forbes at forbes.com/wheels/news/consumer-reports-car-rankings/.
Sources: Consumer Reports, Forbes
Published March 2022
Rate this article