New 3D-printing resin creates static-dissipative parts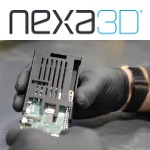 The new xESD resin from Nexa3D, a leading maker of ultrafast professional and industrial polymer 3D printers, is a rigid photoplastic material with a stable carbon nanotube dispersion that delivers optimal static-dissipative performance and isotropic mechanical properties, which are required by the electronics manufacturing industry. The xESD resin allows users to create custom jigs, fixtures, grippers, assembly aides, and enclosures in hours without the risk of ESD damage to high-value electronic components. Available for NXE Pro series printers and the XiP desktop 3D printer.
View the video and learn what else is new from Nexa3D.
---
Desktop Metal qualifies nickel alloy Inconel 625 for 3D printing on Studio System 2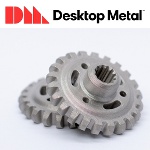 3D-printer maker Desktop Metal has qualified the use of the nickel alloy Inconel 625 (IN625) for its Studio System, an office-friendly metal additive manufacturing system that prints high-performance metal parts in low volumes for pre-production and end-use applications. IN625 is a high-performance alloy known for high levels of strength, temperature resistance, and corrosion resistance.
Read the full article.
---
6 advanced FDM 3D-printing tips when adding metal parts to your build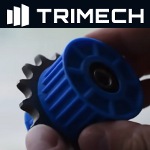 Fused Deposition Modeling (FDM) 3D-printing machines use thermoplastic resins and strong, tough materials for real applications. Learn from the experts at TriMech how to prepare for incorporating metal parts such as bushings, hex nuts, roller chain, and rods into FDM builds to create complicated parts that need to stand up to repeated use.
View the TriMech video.
---
Machine-ready blanks from TCI Precision Metals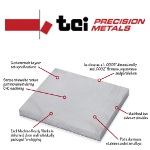 TCI Precision Metals will be showing its precision Machine-Ready Blanks capabilities to customers at IMTS 2022 this September. Machine-Ready Blanks of aluminum, stainless steel, and other alloys help shops shorten setup time, reduce scrap, and increase overall throughput up to 25% by eliminating material prep. These blanks are guaranteed to arrive machine-ready for production, with standard-size blanks in low quantities ready for immediate shipping, Custom blanks in production quantities can be ordered for quick turnaround.
Learn more.
---
Sheet metal finishing options from Xometry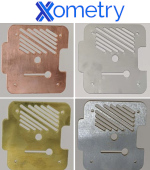 Xometry now offers expanded options for sheet cut and sheet metal parts. Parts fresh off the waterjet or laser often have a burr on their bottom face, marks from handling, frosting near the cut line from overspray, and/or vestigial tabs from being held in place during cutting. Applying a finishing process post-cutting will help you get parts that need minimal cleanup before installation.
Learn more.
---
3M debuts virtually dust-free sanding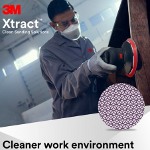 Great for home and shop alike, 3M's innovative Xtract Cubitron II 710W Net Abrasive Disc uses a specially designed mesh that extracts dust at every location on the disc while enhancing the cutting power of the tool. 3M says it "provides twice the life and cut rate, while removing up to 97% of dust particles as it sands metal, wood, and composite surfaces." Available in a range of grades.
Learn more.
---
New nickel-based superalloy for 3D printing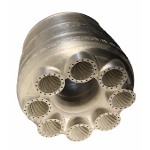 Velo3D has qualified the nickel-based superalloy powder Amperprint 0233 Haynes 282 for use in its Sapphire family of printers. The material is designed for high creep strength, thermal stability, weldability, and fabricability not commonly found in other alloys. This superalloy is ideal for high-temperature structural applications like energy generation, gas turbines, and space launch vehicles to build parts like heat exchangers, combustors, nozzles, combustion liners, rocket engines, and shrouded impellers. Shown left is a combustor liner made with the new superalloy. It features 23,000 unique holes for optimized air-to-fuel ratios and internal channels for regenerative cooling. The part is shown as printed, with no supports.
Learn more.
---
Desktop Metal qualifies 420 stainless steel for high-volume additive manufacturing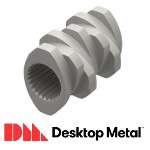 Desktop Metal recently announced the qualification of Grade 420 stainless steel (420 SS) for use on its Production System platform, which leverages patent-pending Single Pass Jetting (SPJ) technology designed to achieve the fastest build speeds in the metal additive manufacturing industry. Manufacturers can now leverage SPJ technology for the mass production of high-strength, end-use parts in 420 SS for demanding applications in industries such as medical, aerospace, defense, and consumer products.
Learn more.
---
New PETs for automotive exterior components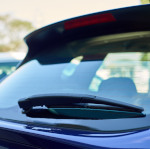 Polyplastics Group has introduced two new RENATUS polyethylene terephthalate (PET) grades that deliver superior mechanical properties, appearance, and weather resistance for automotive exterior components. RH030 (30% glass filled) and RH045 (45% glass filled) maintain their jet blackness and reduce whitening on the surface of molded articles in outdoor environments, making them ideally suited for applications such as automotive side mirrors and rear wiper arms/blades. Since PET parts are not painted, weathering degradation can occur over time when the glass filler starts to float and the jet blackness decreases. Accelerated weather resistance testing demonstrates that Polyplastics' new PET materials maintain lower index values than competing products, indicating that whitening is being reduced.
Learn more.
---
Optimal damping: Continental develops special bearings and other elements for EVs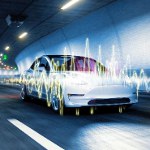 Continental has developed special elastomer compounds for electric vehicles. They absorb the vibrations in the high-frequency range and are also lightweight. The company is also adapting other bearing elements such as battery mounts for buses or air press bearings in truck driver cabs to the requirements of e-mobility.
Read the full article.
---
Advanced graphenes for composites and thermoplastic applications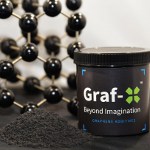 NeoGraf Solutions has extended its range of next-gen graphite materials with the launch of Graf-X graphene nanoplatelets (GNP) and graphene precursors (GP). Both high-performance additive materials deliver enhanced strength, performance, and reliability in a broad range of thermoset and thermoplastic applications. The new graphene materials can increase the toughness of plastics by up to 2.5 times without a significant weight increase. They can also double thermal conductivity and push the electrical conductivity of plastics into the anti-static and static-dissipative ranges.
Learn more.
---
Desktop Metal launches 316L stainless steel for manufacturing using its Shop System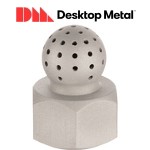 Desktop Metal has qualified the use of 316L stainless steel for its Shop System, the world's first metal binder jetting system designed specifically for machine shops and manufacturing environments. With an expanded materials portfolio, users can now leverage affordable, high-quality binder jetting technology to print end-use parts in 316L stainless steel with throughput, print quality, and productivity unattainable via legacy additive manufacturing processes. Real-world application use cases and performance figures are provided.
Learn more.
---
Wilson's new 3D-printed pickleball paddles give players lots of options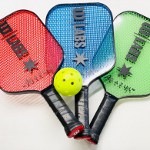 Wilson Sporting Goods has partnered with 3D-printing company Azul 3D to create two new 3D-printed pickleball paddle designs that aim to change the way the popular sport is played: a quiet paddle and a fully customizable one. They represent a shift in paddle design and in how products can be completely re-thought through additive manufacturing.
Read the full article.
---
Did you know you can tint chrome?
Push the boundaries of design. SRG Global, a leading manufacturer of chrome-plated and painted plastic parts for the automotive, commercial truck, and household appliance industries, has introduced its G-Coat tint-over-chrome process solution. G-Coat delivers distinct metallic surface finishes for both exterior and interior applications and regularly improves paint adhesion to any chrome-plated plastic part. It offers nearly unlimited custom color options, including a high-optical-density deep black finish not achievable by other technologies. The process also provides enhanced corrosion protection and fingerprint resistance and meets multiple automotive OEM performance standards for basecoat and clear-coat paint systems.
Learn more.
---
Micro molding material selection and design concerns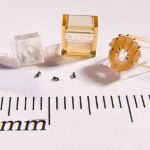 Design engineers can create the most incredible parts using the micro molding process, but any design at the micro scale (ranging in size from just microns to a half inch) requires careful attention to things that might not be a big deal for larger parts. This article by Aaron Johnson from Accumold focuses on important issues concerning material choice.
Read the full article.
---
New energy-conversion record set for polymer solar cells: 10.6%
By Wileen Wong Kromhout, UCLA
In the effort to convert sunlight into electricity, photovoltaic solar cells that use conductive organic polymers for light absorption and conversion have shown great potential. Organic polymers can be produced in high volumes at low cost, resulting in photovoltaic devices that are cheap, lightweight, and flexible. In the last few years, a lot work has been done to improve the efficiency with which these devices convert sunlight into power, including the development of new materials, device structures, and processing techniques.
In a new study published last week in the journal Nature Photonics, researchers at the UCLA Henry Samueli School of Engineering and Applied Science and UCLA's California Nanosystems Institute (CNSI) report that they have significantly enhanced polymer solar cells' performance by building a device with a new "tandem" structure that combines multiple cells with different absorption bands. The device had a certified power-conversion efficiency of 8.62% and set a world record in July 2011.
Further, after the researchers incorporated a new infrared-absorbing polymer material provided by Sumitomo Chemical of Japan into the device, the device's architecture proved to be widely applicable and the power-conversion efficiency jumped to 10.6% — a new record — as certified by the U.S. Department of Energy's National Renewable Energy Laboratory.
By using cells with different absorption bands, tandem solar cells provide an effective way to harvest a broader spectrum of solar radiation. However, the efficiency doesn't automatically increase by simply combining two cells. The materials for the tandem cells have to be compatible with each other for efficient light harvesting, the researchers say.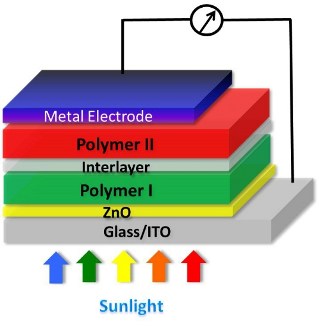 Tandem solar cell.
Until now, the performance of tandem devices lagged behind single-layer solar cells, mainly due to this lack of suitable polymer materials. UCLA Engineering researchers have demonstrated highly efficient single-layer and tandem polymer solar cells featuring a low-band-gap conjugated polymer specially designed for the tandem structure. The band gap determines the portion of the solar spectrum a polymer absorbs.
"Envision a double-decker bus," says Yang Yang, a professor of materials science and engineering at UCLA Engineering and principal investigator on the research. "The bus can carry a certain number of passengers on one deck, but if you were to add a second deck, you could hold many more people for the same amount of space. That's what we've done here with the tandem polymer solar cell."
To use solar radiation more effectively, Yang's team stacked, in series, multiple photoactive layers with complementary absorption spectra to construct a tandem polymer solar cell. Their tandem structure consists of a front cell with a larger (or high) band gap material and a rear cell with a smaller (or low) band gap polymer, connected by a designed interlayer. When compared to a single-layer device, the tandem device is more efficient in utilizing solar energy, particularly by minimizing other energy losses. By using more than one absorption material, each capturing a different part of the solar spectrum, the tandem cell is able to maintain the current and increase the output voltage. These factors enable the increase in efficiency, according to the researchers. "The solar spectra is very broad and covers the visible as well as the invisible, the infrared and the UV," says Shuji Doi, research group manager for Sumitomo Chemical. "We are very excited that Sumitomo's low–band-gap polymer has contributed to the new record efficiency."
"We have been doing research in tandem solar cells for a much shorter length of time than in the single-junction devices," says Gang Li, a member of the research faculty at UCLA Engineering and a co-author of the Nature Photonics paper. "For us to achieve such success in improving the efficiency in this short time period truly demonstrates the great potential of tandem solar cell technology."
"Everything is done by a very low-cost, wet-coating process," Yang says. "As this process is compatible with current manufacturing, I anticipate this technology will become commercially viable in the near future."
This study opens up a new direction for polymer chemists to pursue designs of new materials for tandem polymer solar cells. Furthermore, it indicates an important step toward the commercialization of polymer solar cells. Yang says his team hopes to reach 15% efficiency in the next few years.
Published March 2012
Rate this article