Universal Robots goes bigger and better with UR20: 20-kg payload, longer reach, faster handling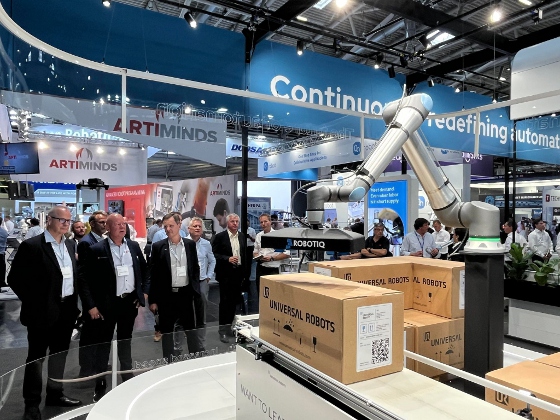 Universal Robots, the Danish manufacturer that put collaborative robots (cobots) on the map -- and in thousands of companies all over the world -- has added a new beefed-up cobot to its product range.
The UR20 is the first in Universal Robots' next-gen line of industrial cobots. It can handle a payload of 20 kg (44.1 lb), has a 1,750-mm reach (almost 69 in.), and features an entirely new joint design that puts less stress on the joint mechanics, allows for even faster cycle times, and has the ability to handle heavier loads -- all with a more than 30% increase in speed and torque.
The UR20's long reach has been designed to work to the full height of a standard Euro-pallet, while its small footprint will allow companies to achieve more within their existing production space. The unit's small footprint results in a remarkably compact installation, optimizing workspace utilization.
In addition to palletizing, Universal Robots expects the UR20 to be used for welding, material handling, machine loading and machine tending, and many other innovative solutions created by its extensive partner ecosystem. The UR20 offers flexible processing of a diverse range of larger-dimension parts to machinery such as cutting, punching, drilling, machining, and forming. Mountable in any position, it easily moves around workplace objects such as machine tending doors.

VIDEO: UR20 in action: This demo shows how the UR20's kinematics easily cover both the pallets and an infeed at the same time. Its unique control algorithms ensure a smooth trajectory between setpoints and stable pick up of the individual boxes. The complete setup is running via a standard, single-phase power outlet (110-220 VAC), which adds to its easy deployment.
"This is not just a bigger version of our existing cobots; it's the cobot redefined," said UR's President, Kim Povlsen, at the UR20 launch event at the Automatica show in Munich, Germany. "The UR20 is the most innovative cobot we have produced and the latest evolution in 17 years of technical experience in the robotics industry. Our expert engineers have completely re-engineered the arm while retaining the same intuitive user interface we have long been celebrated for."
Povlsen added that Universal Robots has also "incorporated advanced software enhancements, giving users unprecedented motion control capabilities." The UR20 includes a 3-Position Enabling Teach Pendant for fast and simple programming. The UR20 arm, standard control box, and teach pendant are all IP54 rated.
Universal Robots launched the world's first commercially viable cobot in 2008 and has since built an ecosystem of more than 1,100 integrators, distributors, and independent partners creating components, kits, and applications for its cobots. The company has sold more than 50,000 cobots and has drawn on the knowledge gained through its established customer base in the design of this latest product.
The UR 20 includes a larger tool flange to support higher forces, and Universal Robots' ever-growing pool of development partners are rolling out new end-effector tools to match. An adapter is available that can reduce the size of the new tool flange to match smaller end effectors.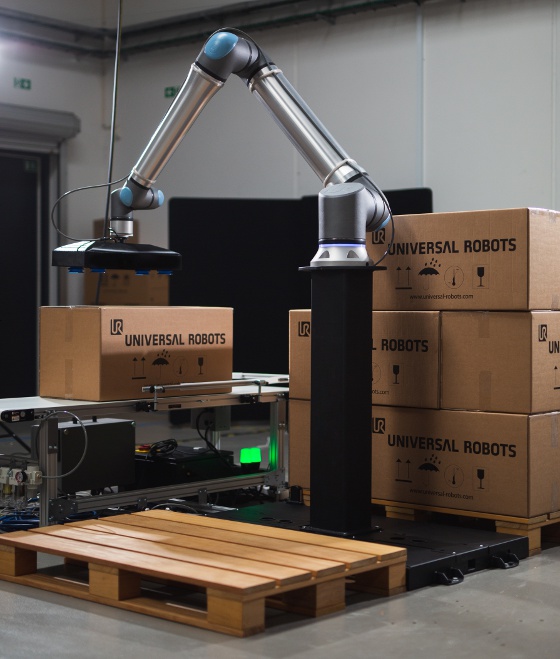 "The UR20 is just the beginning," said Povlsen. "We're launching our next generation with this high-payload model first to market because it will make end-to-end automation a reality for our customers, allowing them to use cobot automation to cover new tasks. The next step in redefining automation will be to bring the same innovative features to a new family of cobots. So, watch this space -- we can't wait to show you what the future holds."
Learn more at https://www.universal-robots.com/products/ur20-robot/.
Source: Universal Robots
Published June 2022
Rate this article