Top Tech Tip: Selecting single- and multi-axis stages (HIWIN)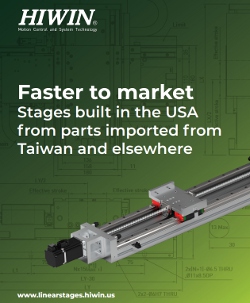 BUILT IN THE USA from parts imported from Taiwan and elsewhere, HIWIN's single- or multi-axis stages are a solid choice for constructing your automation systems. Learn the many factors to consider when selecting stage technology and how each of these requirements can impact the selection of components and accessories for your motion system design.
Single- and multi-axis stages are used in a wide variety of applications, including: automatic soldering systems, screw feed machines, adhesive laminating machines, CCD lens shifting, automatic spray machines, semiconductor manufacturing equipment, assembly lines, pressing machines, spot welders, surface processing automation, labeling machines, packaging/converting machines, marking presses, conveyor lines for materials handling, and many others.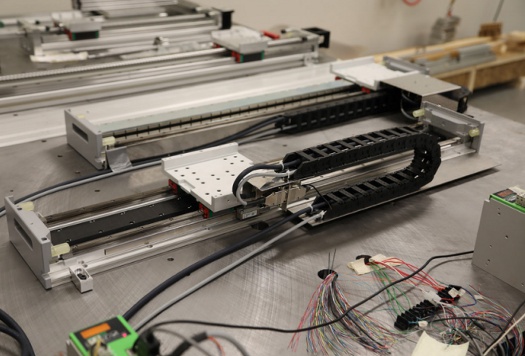 For more than 20 years, HIWIN has offered on-site manufacturing, in addition to co-design, development, and testing, from its Chicago-area factory.
Read this informative HIWIN white paper. No registration required. Save this PDF download for future reference.
Source: HIWIN
Published July 2022
Rate this article