Hybrid stepper motor with 8-pin integrated connector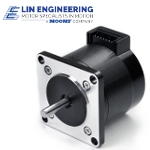 Lin Engineering's NEMA 23 (57-mm) hybrid stepper motor can be ordered with an 8-pin integrated connector that allows for multiple connection options. Standard and customized windings and shaft options are available to match your performance requirements, as well as customizable leads and wire harness. This high-volume-availability motor may be the perfect drop-in replacement for your designs if you are experiencing supply chain issues.
Learn more.
---
IronHorse jet pump and stainless steel motors
Automation-Direct has added the new, economical IronHorse MTRJ series of jet pump motors to their AC motor lineup. They come in a TEFC enclosure with a 56J frame that has a threaded shaft for direct connection to a jet pump, and are available in 120/230 VAC from 1/3 to 2 hp and in 208-230/460 VAC from 1/3 to 3 hp at 3,600 rpm. AutomationDirect has also added the MTS series of IronHorse motors that offer premium efficiency (EISA compliant) and come with an IP69K-rated stainless steel construction that can survive the harshest of environments. They are available in sizes from 1/3 to 20 hp in 208-230/480 VAC 3-phase and in speeds of 1,200, 1,800, and 3,600 rpm.
Learn more.
---
Machine learning eliminates cogging for linear motors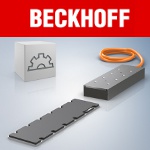 The highly dynamic AL8000 linear motors from Beckhoff now meet even greater requirements for accuracy and synchronization with the new TwinCAT Cogging Compensation software, which compensates for cogging forces. Cogging forces in linear motors are caused by the magnetic attraction between the iron core in the primary part and the permanent magnets in the secondary part. AL8000 linear motors are particularly suitable for high-precision applications such as milling machines or laser cutting machines.
Learn more.
---
Food-grade stainless steel delta robot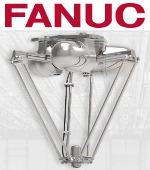 FANUC America introduced the new DR-3iB/6 STAINLESS delta robot for picking and packing primary food products at Automate 2022 in June. Rated IP69K, the robot meets USDA and FDA food safety standards, and sets a new benchmark for robotic food handling. It has a 1,200-mm reach and a powerful four-axis design that allows it to handle 6-kg payloads at high speeds.
Learn more.
---
High-torque flat motors for UAVs and robotics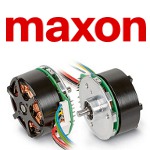 maxon's ECX flat BLDC motors are perfectly tailored to compact drive solutions that need a high torque. ECX motors are optimized for max performance thanks to their special winding tech and segmented magnets. These external-rotor motors feature a ratio of torque to weight and size that is second to none and are ideal for use in unmanned aerial vehicles and robotics. The iron-wound motors are available with diameters of 22 mm, 32 mm, and 42 mm in short or long versions. All variants are available with integrated encoders or speed controllers for a complete drive system.
Learn more.
---
Tech Tip: Gantry vs. Split Bridge system -- what's the difference?

Gantry motion systems and split bridge motion systems are often used in industrial production, testing, and additive manufacturing, but what makes one better than another for a given application? The experts at PI (Physik Instrumente) run through the basics.
Read this informative PI blog.
---
New hybrid hexapod has nanometer-level precision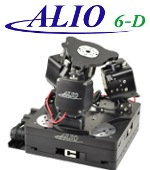 The Hybrid Hexapod from ALIO Industries has revolutionized 6D motion and redefined the role of motion control in applications that need flatness and straightness of motion plus stiffness, such as machining and bonding. It uses a tripod parallel kinematics structure to deliver Z plane and tip/tilt motion, integrated with a monolithic serial kinematic structure for XY motion. A rotary stage integrated into the top of the tripod (or underneath it) provides 360-degree continuous yaw rotation. Applications include optical, semiconductor, manufacturing, metrology, laser processing, and micro-machining.
Learn more.
---
Gearboxes for electric motors from Rexroth: a driving force for electrification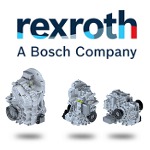 As part of its new, extensive eLION platform for the electrification of mobile working machines, Bosch Rexroth has developed spur gearboxes that vehicle manufacturers can use to unlock the full potential of new electric motors. The one- and two-speed gearboxes are installed in the central section of the vehicle and pool the energy in order to drive up to two axles with just one motor. The clever integration of essential components is evidence of the wealth of practical know-how that was drawn on throughout the development process.
Learn more.
---
OnRobot Palletizer: Complete, configurable, and easy-to-use modular solution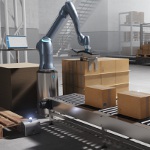 OnRobot has launched OnRobot Palletizer, a complete collaborative palletizing solution designed to take the physical and financial pain out of palletizing processes. It includes four new hardware and software products to make affordable collaborative automation available to companies of all sizes and technology skill levels.
Read the full article.
---
The new reliable actuator for heavy loads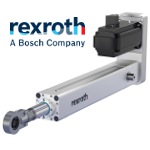 Bosch Rexroth's electro-mechanical cylinders (EMCs) are now available in a high-force, high-precision, low-maintenance version: the EMC-HP. Designed for loads up to 100 kN, the new actuators are robust and compact. Based on the reliable planetary screw drive, users will benefit from impressive continuous power -- even under harsh conditions -- thanks to both the new oil-bath lubrication and optional water cooling directly on the screw itself. A fully digital process, from selection to ordering, shortens engineering time.
Learn more.
---
New modular powered roller conveyor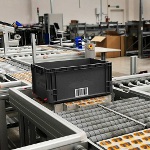 DynaRoller from Dynamic Conveyor is a new motor-driven roller (MDR), zone-powered conveyor system offering zero-pressure-accumulation functionality. Its patented design includes capturing all motor and drive components within an enclosed side channel, making it one of the safest roller conveyance options on the market. Integration with its patented, omnidirectional transfer units allows for right-angle transfers and diverting to meet the most demanding sortation needs.
Learn more.
---
Handle simple motion tasks electrically with less cost and more complex control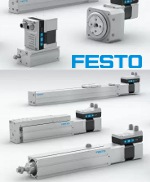 Bill Fontaine and Steve Hunt from iAutomation discuss the benefits of the Festo Simplified Motion Series. These integrated drives are the perfect solution for all users who are looking for an electric alternative for very simple motion and positioning tasks.
View the video.
Go to the Festo Simple Electric Automation Solution page.
---
Gear units, motors, and VFDs for intralogistics and warehousing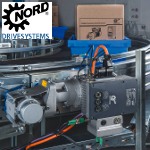 NORD's innovative and high-efficiency gear units, motors, and VFDs work in unison to transport items quickly with precise control and lower energy consumption. They are engineered to lower Total Cost of Ownership, reduce the number of system variants, and reduce overall maintenance time and costs. NORD's primary products for intralogistics include: LogiDrive Complete Drive Solution (gearbox, motor, and VFD), Condition Monitoring for Predictive Maintenance, and NORCON APP with NORDAC ACCESS Bluetooth Stick mobile commissioning and service solution for all NORD drives.
Learn more.
---
Low-cost motion control: CLICK PLUS PLCs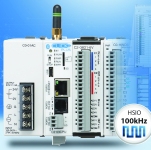 Automation-Direct has released the new CLICK PLC programming software version 3.30, which allows any CLICK PLUS CPU to be configured as a 3-axis PTO/PWM motion controller. 100-kHz high-speed inputs and outputs are offered with any DC option slot I/O module placed in slot 0 of the CPU. With this module, CLICK PLUS PLCs can easily perform velocity moves, homing commands, or interpolated positioning. Six CPUs available starting at less than 100 bucks.
Learn more.
---
SPEED DEMON EL300 for high-speed, low-friction, smooth linear motion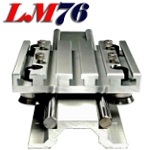 LM76 has introduced the SPEED DEMON EL300 high-speed rail and roller bearing system. It features travel lengths of 400 to 3,000 mm, a wide base, and 12-mm hardened steel parallel rails that ensure the radial roller bearings (wheels) of the carriage provide high torsional stability and high torque load stability. The base can be easily integrated directly into the user's system using the predrilled mounting holes or LM76's heavy-duty full-length mounting plates.
Learn more.
---
Ford Motor Co. splitting into distinct electric, internal combustion engine, and commercial divisions

Ford Motor Co. is forming distinct auto units for its electric vehicle (EV) and internal combustion engine (ICE) businesses, and also creating a separate unit for commercial and government vehicle customers.
Ford says the formation of two distinct, but strategically interdependent, auto businesses -- Ford Blue (ICEs) and Ford Model e (EVs) -- together with the new Ford Pro business (commercial and government), will help unleash the full potential of the Ford+ plan announced last May, "driving growth and value creation and positioning Ford to outperform both legacy automakers and new EV competitors."
The creation of Ford Model e for EVs was spurred by the success of small, mission-driven Ford teams that developed the Ford GT, Mustang Mach-E SUV, and F-150 Lightning pickup, as well as Ford's dedicated EV division in China.
"Ford Model e will be Ford's center of innovation and growth -- a team of the world's best software, electrical, and automotive talent turned loose to create truly incredible electric vehicles and digital experiences for new generations of Ford customers," said Ford President and CEO Jim Farley.
"We have made tremendous progress in a short period of time. We have launched a series of hit products globally, and demand for our new EVs like F-150 Lightning and Mustang Mach-E is off the charts," Farley said. "But our ambition with Ford+ is to become a truly great, world-changing company again, and that requires focus. We are going all in, creating separate but complementary businesses that give us start-up speed and unbridled innovation in Ford Model e together with Ford Blue's industrial know-how, volume, and iconic brands like Bronco, that start-ups can only dream about."
Ford Blue will handle the company's traditional ICE lineup. "This team will be hellbent on delivering leading quality, attacking waste in every corner of the business, maximizing cash flow, and optimizing our industrial footprint," said Farley.
Ford Model e and Ford Blue will be run as distinct businesses, but also support each other -- as well as Ford Pro, which is dedicated to delivering a one-stop shop for commercial and government customers with a range of conventional and electric vehicles and a full suite of software, charging, financing, services, and support on Ford and non-Ford products.
Ford says its Ford Model e division will:
Attract and retain the best software, engineering, design, and UX talent and perfect new technologies and concepts that can be applied across the Ford enterprise;
Embrace a clean-sheet approach to designing, launching, and scaling breakthrough, high-volume electric and connected products and services for retail, commercial, and shared mobility;
Develop the key technologies and capabilities (such as EV platforms, batteries, e-motors, inverters, charging, and recycling) to create ground-up, breakthrough electric vehicles; and
Create the software platforms and fully networked vehicle architectures to support always-on and ever-improving vehicles and experiences.
Ford says its Ford Blue division will:
Strengthen the iconic Ford vehicles customers love, such as F-Series, Ranger, and Maverick trucks, Bronco and Explorer SUVs, and Mustang, with investments in new models, derivatives, experiences, and services;
Provide tailored brand and vehicle experiences, from off-roading to performance to family activities, especially for those situations where ICE capabilities are required;
Deliver new, connected, personalized, and always-on experiences for customers powered by Ford Model e's software and embedded systems;
Make industry-leading quality and exceptional service a reason to choose and stay with Ford;
Root out waste and dramatically reduce product, manufacturing, and quality costs; and
Support Ford Model e and Ford Pro through proven, global-scale engineering, purchasing, manufacturing, and vehicle test and development capabilities for world-class safety, ride, and handling; quiet and comfort; and durability.
Farley will serve as president of Ford Model e, in addition to his role as president and CEO of Ford Motor Co. Doug Field will lead Ford Model e's product creation as chief EV and digital systems officer. Kumar Galhotra will serve as president of Ford Blue.
Thai-Tang will lead Ford's industrial platform as chief industrial platform officer. He will lead product development, supply chain, and manufacturing engineering for ICE products and common systems across Ford Blue, Ford Model e, and Ford Pro.
Source: Ford Motor Co.
Published March 2022
Rate this article