Become an action figure: New partnership between Hasbro and 3D-printing company Formlabs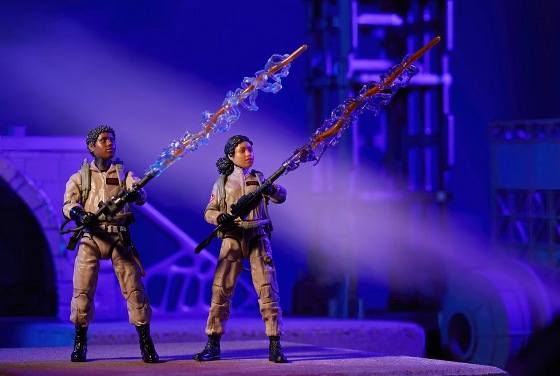 [Credit: Formlabs]
Always wanted to be immortalized as a hero? Your chance is coming. Toymaker Hasbro has teamed up with 3D-printing company Formlabs to offer personalized action figures this fall.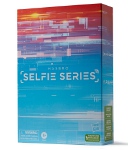 [Credit: Formlabs]
The Hasbro Selfie Series will use the power of Formlabs 3D printers to enable fans to create a collector-grade, 6-in. action figure in their likeness. Formlabs says the process will be simple: Fans download the Hasbro Pulse mobile app (16+) available on Android and iOS, log into their Hasbro Selfie Series account, scan their face, customize their character and hairstyle, then sit back and wait for their custom action figure to arrive at their doorstep.
The Hasbro Selfie Series line will debut with fan-favorite characters from G.I. JOE, Ghostbusters, Power Rangers, and more. The figures will only be available to fans in the United States. Formlabs lists Spiderman and an X-Wing pilot as possibilities, too, on their how-it's-made page about the project.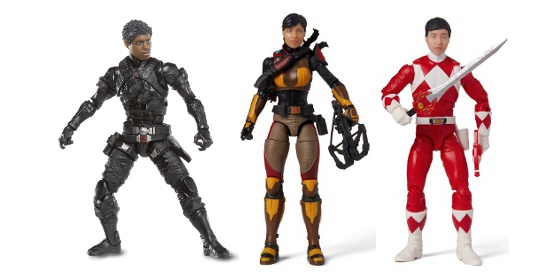 [Credit: Formlabs]
This is not the first collaboration between the two companies. They began working together in 2014 when Hasbro started using Formlabs 3D printers to prototype action figures quickly. Now, the partnership has evolved from prototyping to end-product manufacturing, enabling fans to create personalized action figures based on classic and current characters seen across popular films, television series, and comics. Mass-customization is a growing trend not only in 3D printing, but in manufacturing as a whole.
To bring the Hasbro Selfie Series idea from concept to reality, Hasbro used more than 30 Form 3 stereolithography printers, a new resin custom developed by Formlabs' material scientists, and a custom-designed digital workflow. Formlabs also tailored its PreForm and Dashboard software specifically for Hasbro to further integrate the company's API into Hasbro's other manufacturing functions.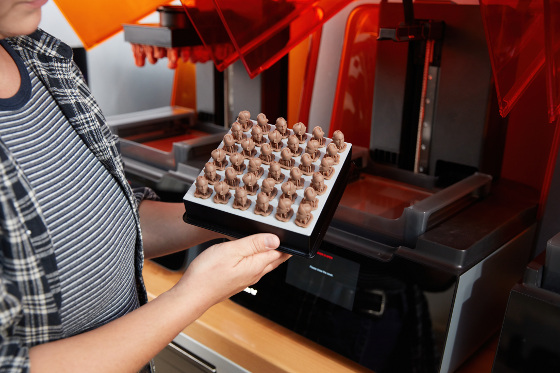 [Credit: Formlabs]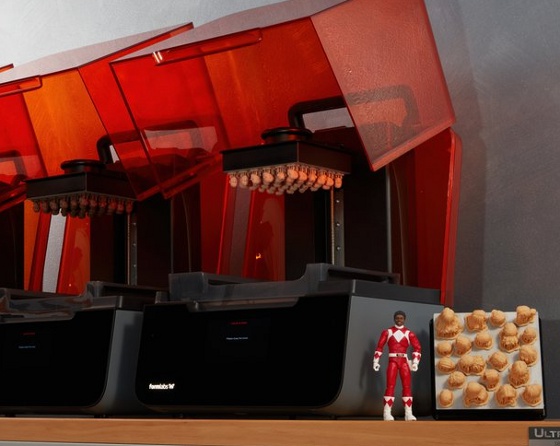 [Credit: Formlabs]
According to Formlabs, "Stereolithography [SLA] 3D printing is the most common resin 3D-printing process that has become vastly popular for its ability to produce high-accuracy, isotropic, and watertight prototypes and end-use parts in a range of advanced materials with fine features and smooth surface finish." It uses light [a laser or projector] to cure resin in a vat into hardened plastic. The Formlabs website states, "SLA parts have the highest resolution and accuracy, the sharpest details, and the smoothest surface finishes of all 3D-printing technologies, but the main benefit of the stereolithography lies in its versatility." See the Formlabs SLA primer here.
Fans who attended San Diego Comic-Con at the end of July had the first opportunity to preview the Hasbro Selfie Series.
For updates on the Hasbro Selfie Series project and when it will be available officially, visit www.hasbropulse.com/selfieseries and sign up for updates. The figures will be face and hair likeness only, with no report of body types being offered currently. According to DesignBoom.com, the figures will run $60.
Sources: Hasbro, Formlabs, DesignBoom.com (price only)
Published August 2022
Rate this article