High-end precision guide rollers -- new design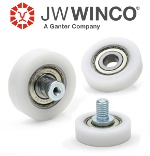 Guide rollers may seem like simple, standard parts, but these rollers with ball bearings are in exceptionally high demand. JW Winco has expanded its guide roller offering to include the standard part GN 753.1. With its entirely new design, these guide rollers have a special deep groove ball bearing of hardened roller bearing steel. They are available in six sizes, from 0.866 to 1.969 in. (22 to 50 mm) outer diameter. The bearing features permanent lubrication and a typical 2Z seal to protect against dust and dirt (in other words, the bearing is covered on both sides by metal disks).
Learn more from JW Winco.
---
VariBlast Precision Safety Air Gun is the People's Choice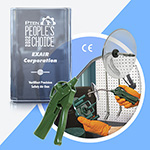 EXAIR's VariBlast® Precision Safety Air Gun has won the 2022 People's Choice award from Professional Tool and Equipment News (PTEN). These safety air guns provide a focused blast of air capable of handling tough jobs with remarkable strength while minimizing air consumption and noise. This OSHA-safe air gun employs an engineered, full-finger, variable-flow trigger. The VariBlast is available with a standard 12- or 20-in. extension that can also be outfitted with type 316 stainless steel or PEEK thermoplastic air nozzles for non-marring applications.
Learn more.
---
Stacked conveyor system supercharges tea company production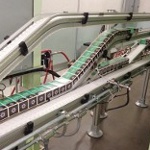 Watch how Bosch Rexroth's VarioFlow plus conveyor system, designed using a stacked configuration, moves products smoothly and quickly within a narrow footprint at the Yamamotoyama of America tea company in Pomona, CA. The facility operates multiple tea bag manufacturing and carton machines, each of which can produce 300 tea bags (which is 18 full cartons of tea bags) per minute. VarioFlow plus is a flexible, modular plastic chain conveyor system used for moving high-volume packaged goods. The solution has been a huge success for the facility, increasing production speed without damaging products.
View the video.
---
New sizes: SureFrame cut-to-length T-slotted rails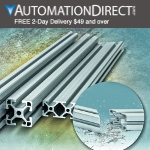 Automation-Direct has added new 30 x 60 mm and 60 x 60 mm profiles to its SureFrame 30 Series lineup of cut-to-length T-slotted extruded aluminum rails. These structures are lightweight, economical, versatile, and easy to construct, with uses ranging from stands that hold barcode scanners and label applicators to OEM machines made entirely of T-slotted aluminum rail. The rails are available in the most popular profiles and dimensions, are compatible with many other brands, and can be cut to your specified lengths in increments of 0.001 in. with no cutting fees.
Learn more.
---
Siemens offers Virtual Product Expert for CNC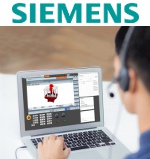 Siemens has introduced the Virtual Product Expert (VPE), a new online support program for its CNC machine tool users, machine builders, dealers, and importers. Through the VPE program, customers can interact directly with a SINUMERIK CNC product expert and have their specific operation and programming questions answered, from the basic functions of the control to the most advanced machining technology aspects of the hardware and software suites. Best of all, this service is offered to all Siemens CNC community members at no cost.
Learn more.
---
Create your perfect parts: Xometry Manufacturing Design Guides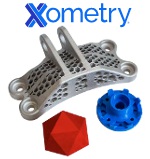 Need to order parts and get it right the first time? Xometry provides more than 17 manufacturing processes, including CNC machining, 3D printing, injection molding, sheet cutting, and more. Get in-depth design-for-manufacturing tips, specs, and best practices for Xometry's services. Optimize your designs, reduce manufacturing time, and lower your costs. Case studies available too.
View the Xometry Manufacturing Design Guides.
---
How slip clutches can help maximize your designs

The way they see it over at Polyclutch, there aren't a whole lot of problems you can't solve with a slip clutch. Way beyond using them for overload protection, there are a surprising number of other applications for these versatile and valuable components. From increasing machine speeds and applying constant tension on wire to indexing a conveyor and automatic screw assembly, slip clutches just may provide the design leverage you've been seeking.
Read the full article.
---
New high-performance metals for 3D printing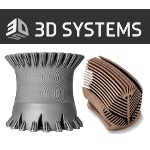 3D Systems has added two new materials to its materials portfolio. Certified HX is a high-performance nickel alloy that contains a higher percentage of molybdenum (up to 9.5%) vs. other nickel alloys, which enhances strength and resistance to corrosion, creep deformation, cracking, and oxidation in hot-zone environments. Certified CuCr2.4 is a high-strength, corrosion-resistant copper alloy that is significantly stronger than pure copper and easier to process. Both materials are certified for use with the company's DMP Flex 350 and DMP Factory 350 3D printers. Applications include industrial gas turbines, consumer goods, aerospace and defense, and automotive.
Learn more.
---
COMSOL Multiphysics Version 6.1 is here!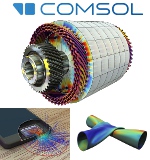 COMSOL has released the latest version of its modeling and simulation software. COMSOL Multiphysics version 6.1 is full of feature additions and workflow enhancements. "This version provides our users with powerful multiphysics simulation tools in areas of highly competitive R&D, like audio technology and vehicle electrification," says Bjorn Sjodin, VP of product management at COMSOL. "We have also strengthened the software's foundation with new capabilities for optimization and the modeling of turbulent flow and mechanical contact."
Learn more.
---
How to design a 10-in. cast-iron skillet in SOLIDWORKS in 10 min.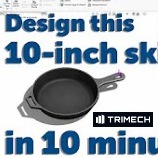 The engineers over at TriMech are always providing new tips, tricks, and tutorials. This time around, they have put together a 10-min. SOLIDWORKS demo on how to design a cast-iron skillet. The video covers sketch relations and dimensions to fully define the geometry and applying three-dimensional features. From beginner to advanced user, TriMech provides excellent training support.
View the video.
---
ClampDisk micro fastener is new alternative for automotive and consumer electronics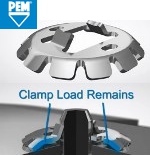 Designed as a unique alternative in assemblies for the automotive and consumer electronics markets, the ClampDisk Press-on Fastener is a new offering from PennEngineering that delivers a fast, simple way to achieve sheet-to-sheet clamped fastening while replacing the use of standard screws, nuts, and adhesives. The most common challenges that can be eliminated or reduced by using ClampDisk include over installation, cross threading, stripped screw heads, broken screws, and damaged product. This fastener can be removed easily with a sharp-edged tool.
Learn more and see how ClampDisk works.
---
Design Tips: Build strength into parts with insert molding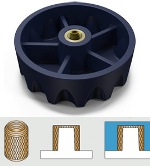 Plastic injection-molded parts are tough and strong, able to withstand heavy loads, moderately high temperatures, and the corrosive effects of acids and alkalis. In some cases, plastic even competes with metal, and is lighter and usually less expensive to boot. But once in a while plastic needs a little help, like when the bore in an all-plastic pulley quickly wears out or tapped holes in molded handles and knobs get prone to stripping. In these cases, say hello to insert molding.
Read the full Protolabs article.
---
New flame-retardant resin for 3D printing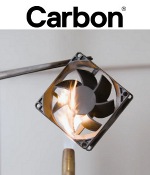 3D-printing tech company Carbon has introduced an all-new photopolymer resin called EPX 86FR that the company says offers an unmatched combination of flame retardance, functional toughness, high strength, and long-term stability for end-use parts, functional prototypes, and tools in the automotive and industrial sectors.
Learn more.
---
New TurboBlast Safety Air Gun for heavy-duty jobs requiring powerful blowoff
EXAIR's new TurboBlast Safety Air Gun is the latest addition to the EXAIR line of Safety Air Guns. This dynamic air gun is capable of producing up to 23 lb of force with a simple press of a button trigger and is the ideal solution for blowoff applications requiring maximum force such as removing stubborn or heavy debris like slag and flash, part drying, or cooling from a distance, as well as heavy-duty cleanup in busy facilities. Available in different flow rates and extensions up to 6 ft long.
Learn more.
---
Guide to vibration-proof fasteners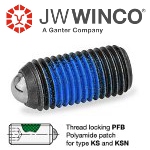 How do you ensure the fasteners you're using won't loosen in an application that is prone to vibration? Engineers frequently debate that question. The experts at JW Winco run through the common solutions, including threadlockers, pre-installed nylon patches, and more.
Read this short, informative engineering tip.
---
New copper coating could be the next superbug fighter
A new copper coating that kills bacteria quicker and in greater amounts than current formulations could soon be available for hospitals and other high-traffic facilities.
Although current formulations made of pure copper are antibacterial and self-sanitizing, they kill certain types of bacteria with a thicker cell wall (gram-positive bacteria) more slowly than bacteria with a thinner cell wall (gram-negative).
A team of University of British Columbia (UBC) researchers in Canada, led by Dr. Amanda Clifford, an assistant professor in the Department of Materials Engineering, have designed a nano-copper coating that includes bacteria-killing nanoscale features and zinc. The nanoscale features are tiny bumps that can kill bacteria by rupturing their cell wall. Zinc, which is also antibacterial, selectively oxidizes in the presence of copper and helps kill bacteria more quickly compared to pure copper alone.
"Use of our coating could significantly reduce the incidence of contracting bacterial infections from high-touch surfaces in healthcare facilities, such as doorknobs and elevator buttons, since it kills bacteria using multiple approaches," said Clifford. "As it contains less copper than other existing coatings or whole copper parts, it would also be cheaper to make."
The team found that the material took just one hour to kill 99.7% of Staphylococcus aureus -- a gram-positive pathogen commonly responsible for hospital-acquired infections -- compared with two hours for pure copper.
"Not only does this coating kill pathogens faster than pure copper, it helps ensure antibiotics remain effective," said Clifford. "By using this new formulation, we're killing pathogens before patients become infected and need to use antibiotics against them, slowing the rise of antibiotic resistance."
The researchers have filed a provisional patent for the coating and fabrication process, which is described in a new paper in Advanced Materials Interfaces.
"This is currently targeted for hospitals and healthcare settings, because these locations are where the antibiotic-resistant pathogens, such as methicillin-resistant Staphylococcus aureus (MRSA), are an issue. We also don't want to be at a place where we can't use antibiotics," said Clifford.
The team plans to evaluate the material against other pathogens further, such as viruses, with hopes to eventually commercialize their work.
Contact information for Dr. Clifford can be found here.
Source: University of British Columbia
Published August 2022
Rate this article