Dodge Charger Daytona SRT Concept: All-electric eMuscle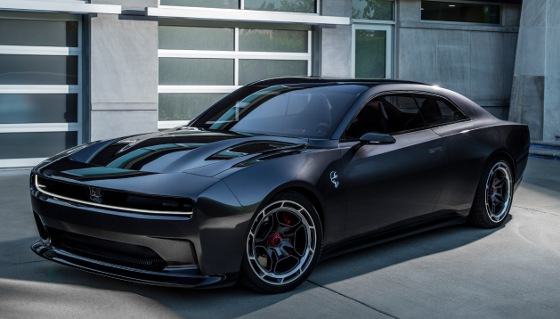 Can a muscle car really be electric? Dodge thinks it has the winning formula with its two-door Charger Daytona SRT Concept EV. It's loud, it's powerful, and it's retained those traditional brawny looks. Along with multi-level electro-mechanical shifting, an audible "exhaust" system, an aerodynamic front wing, and even a "donut" mode, it has some modern features built in too. It's a rebel with a cause trying to shake up the EV market.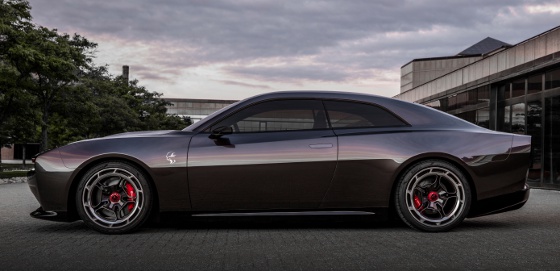 Dodge was short on many details at the Daytona SRT Concept EV's unveiling, but this is what we know so far.
The brand's first-ever electric car will be powered by its new 800-V Banshee propulsion system, which will be "faster than a Hellcat in all key performance measures." (The 2023 Dodge Charger SRT Hellcat Widebody features a 797-hp, supercharged V-8 engine.) A standard all-wheel-drive system will be key to pushing beyond Hellcat performance while also improving all-weather capability. There is no word on the actual propulsion system. Will it have one motor or two or more? We just don't know. There was also no word on range, but Tim Kuniskis, head of Dodge Brand, said at the reveal the brand was "willing to give up some range to look badass."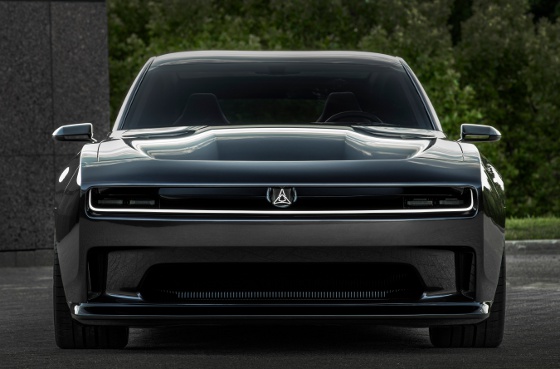 The new concept also will not join the EVs of the masses in wheeling silently around town. Dodge has added an exhaust system (yup, to this electric vehicle) that produces a 126-dB roar equal to that of the SRT Hellcat. The sound is generated through a new, patent-pending "Fratzonic Chambered Exhaust system," which pushes sound through an amplifier and tuning chamber located at the rear of the vehicle. It sounds surprisingly realistic.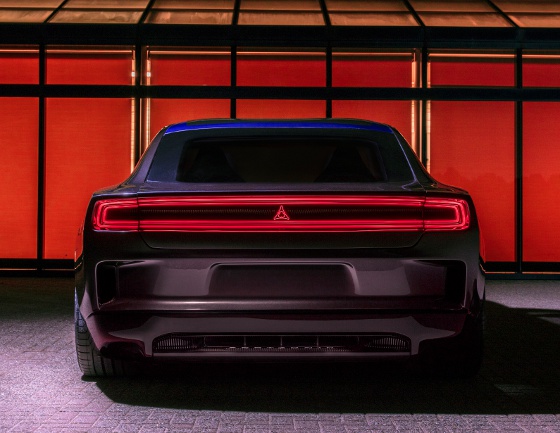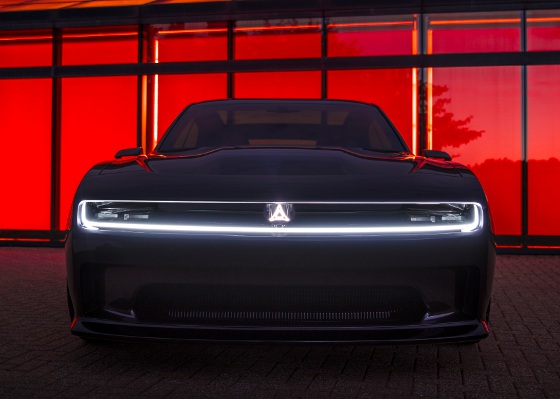 Unlike typical EVs, the SRT Concept will sport an "eRupt" multi-speed transmission with electro-mechanical shifting to deliver distinctive shift points. Initially there will be three shift points. Kuniskis said nine levels (including special modes) will eventually come standard with the car. These include a PowerShot push-to-pass feature, activated by the push of a button on the steering wheel, that increases horsepower for a quick burst of acceleration, a Slam mode, a Drift mode, a Drag mode, and even a Donut mode.
The designers have done a really good job trying to hold on to those traditional Dodge Charger design features while adding some modern updates. The Charger Daytona SRT Concept combines modern looks with a long, wide, and confident road presence. The front grille stands out with cross-car illuminated lighting centered by a white illuminated Fratzog badge (the three-pointed Fratzog badge was originally featured on Dodge muscle cars from 1962 through 1976).
You can't miss the patent-pending R-Wing up front, an homage to the original Charger Daytona design, which redefines the typical Dodge front end. It is obvious and yet tucked away at the same time, allowing air to flow through the front opening, enhancing downforce. Additionally, carbon-fiber intakes are tucked into both sides of the front and rear lower fascias to provide an air curtain to assist in aerodynamic performance.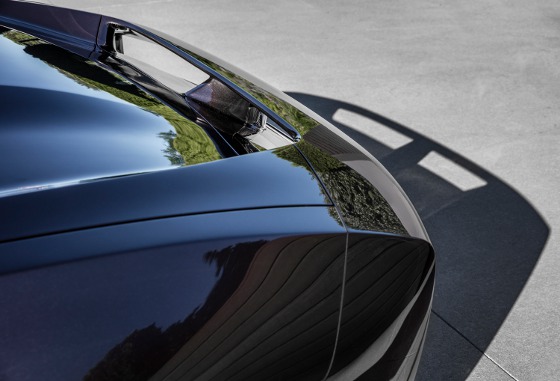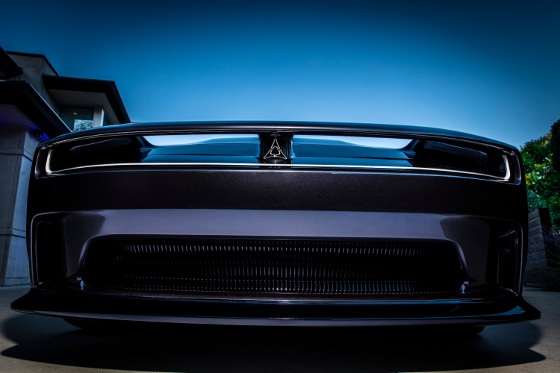 The concept's "waterline" tracks around the sides and gives a planted look while emphasizing the upper portion, keeping the visual weight up high. Subtle, muscular shaping of the wheel fenders accent the body styling. Overall, the vehicle avoids excess decoration, which is a hallmark of Charger design. The headlights almost disappear. Flush door handles continue the minimalist aesthetic. Brushed aluminum "screaming" Banshee fender badges announce the new propulsion system that drives the concept.
Dodge Charger Daytona SRT Concept B-roll plus car sounds.
Painted-pocket 21-in. wheels with diamond-cut faces continue the aerodynamic theme with a turbine-like design, and a red Fratzog logo embellishes the wheel center locks. Grey six-piston brakes provide the stopping power.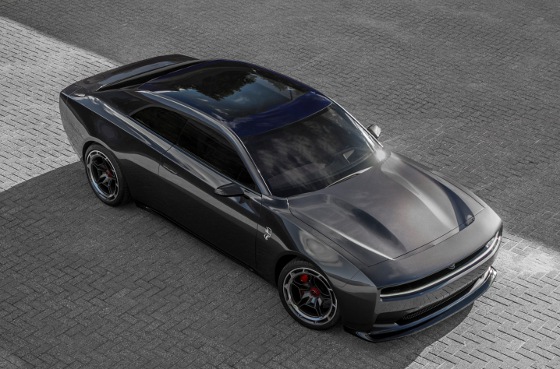 New and surprising is a hatchback that is highly functional. Along with rear seats that fold flat, this design offers unexpected utility and storage capacity from a muscle car. A panoramic glass roof gives an open-air feel.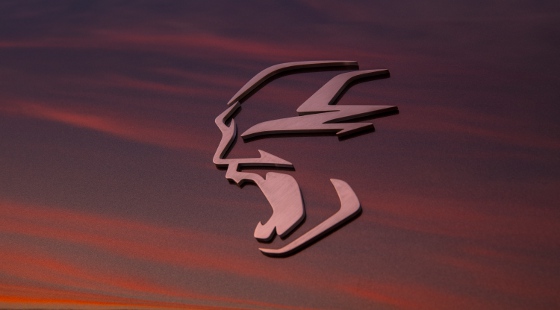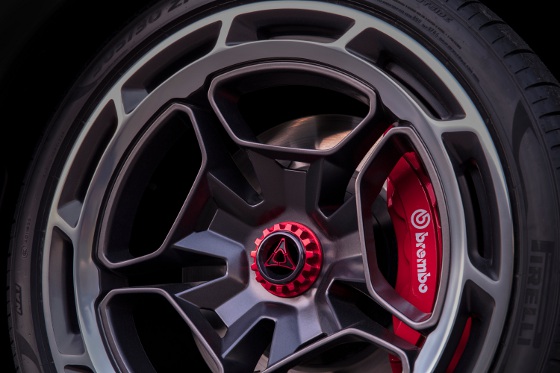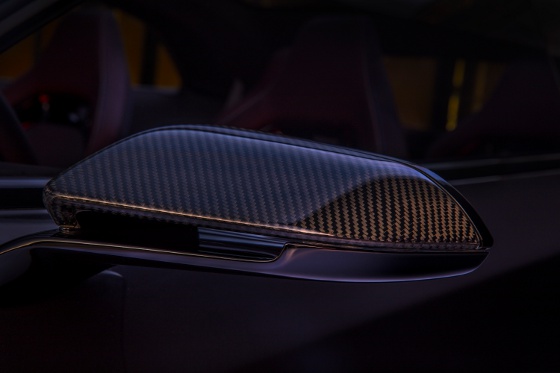 The interior is modern, lightweight, and athletic with a fair amount of focus on lighting. A 12.3-in. center screen is the largest featured in a Dodge vehicle, while a 16-in. instrument cluster is curved, creating a driver-focused feel. An 8-by-3-in. Head-up Display (HUD) puts additional vehicle information where the driver needs it.
Circuit-like graphics originate on the carbon fiber floor and are strategically placed to surround occupants, flowing under the seats, moving to the center console and instrument panel, and coming back to the driver. Center console touches include a jet fighter-inspired cap that flips up when engaging the start button and a unique pistol-grip shifter.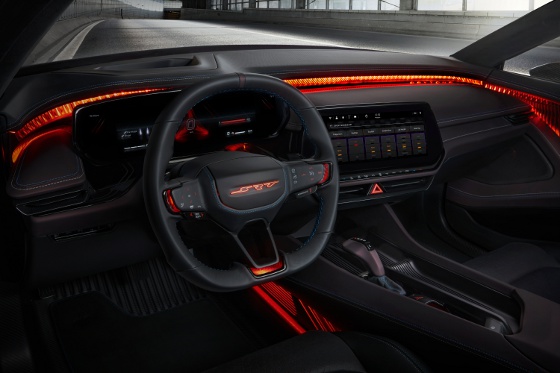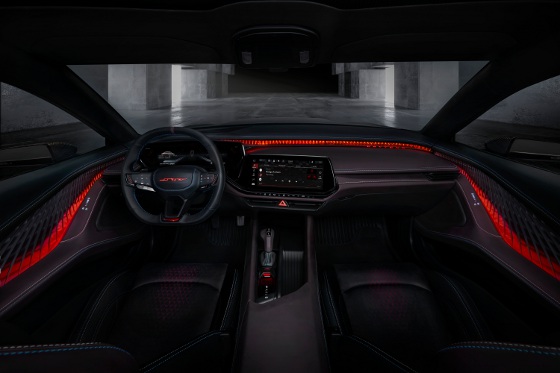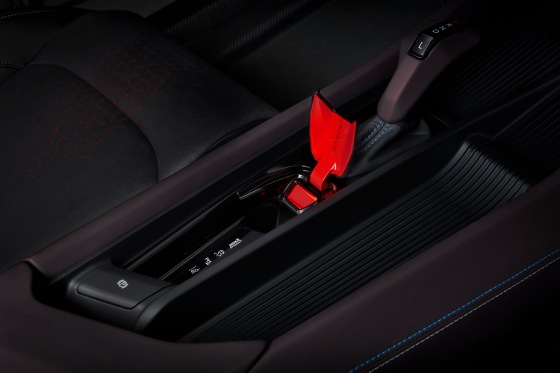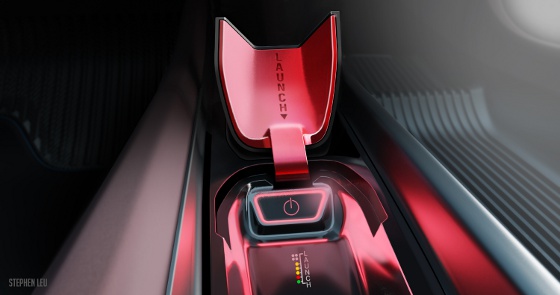 A new steering wheel design offers a thinner feel, with a flat top and bottom. Paddle shifters are mounted on the steering wheel, with the PowerShot button on the right and drive mode controls on the left. Like the doors, the steering wheel features capacitive touch controls.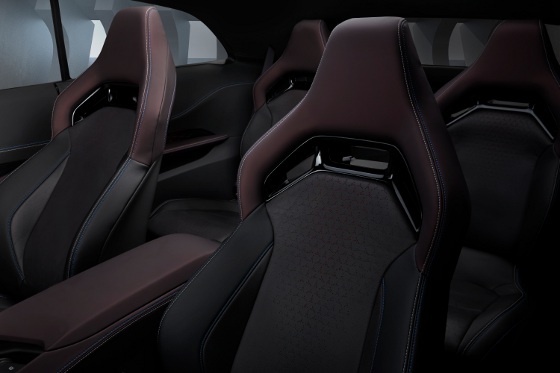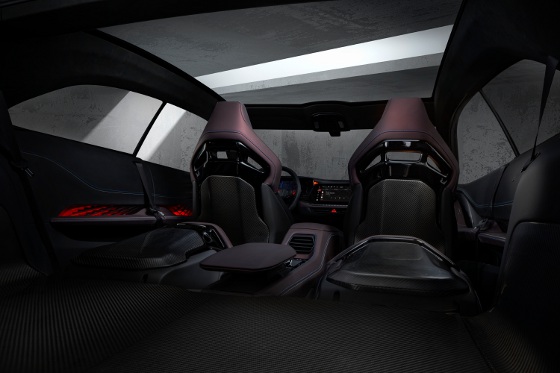 The seats are lightweight, race-inspired, and slim in design. The upper seatbacks feature openings and seat bolsters that provide an airy, race-oriented feel. The carbon fiber "tub" floor and hatch are race-inspired lightweight features, and the large cargo area along with fold-flat rear seats provides more storage space than any previous Dodge muscle car.
No information was given about the Dodge Charger Daytona SRT's availability date or price. It will be made, though!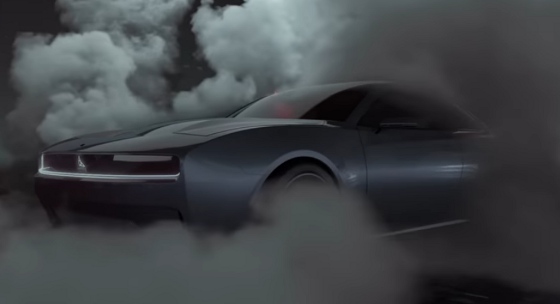 Source: Dodge/Stellantis
Published October 2022
Rate this article