Drako Dragon: American-made 2,000-hp SuperSUV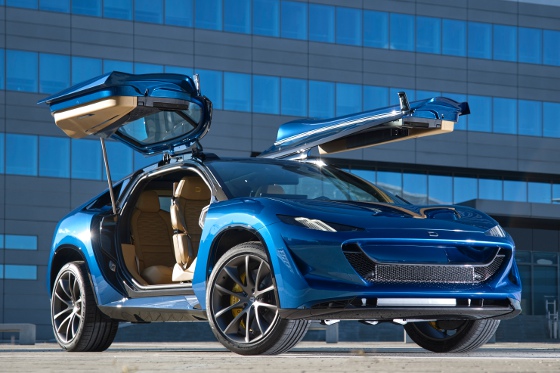 If you're interested in finding out what's on the bleeding edge of the expanding electric vehicle (EV) market, take a look at the new Drako Dragon, a 2,000-hp, quad-motor luxury SuperSUV being built in San Jose, CA. From its all-carbon-fiber structure to its gull-wing doors and its use of real-time USB networking in place of traditional CAN, Dragon is an exotic limited offering that aims to set a new standard for EV manufacturing and driving.
Here are some of the highlights.
Designed to hold five people and their luggage, the midsize Dragon is capable of 0- to 60-mph runs of 1.9 sec, quarter-mile times of 9.0 sec, and a top speed in excess of 200 mph. It is equipped with carbon ceramic rotors on all four wheels. The front brakes use 10-piston calipers on 420-mm discs, while the rear brakes use 6-piston calipers on 410-mm discs. The SUV is 199 in. long and 81 in. wide, with a height of 63 in. -- about the size of the Lamborghini Urus SUV.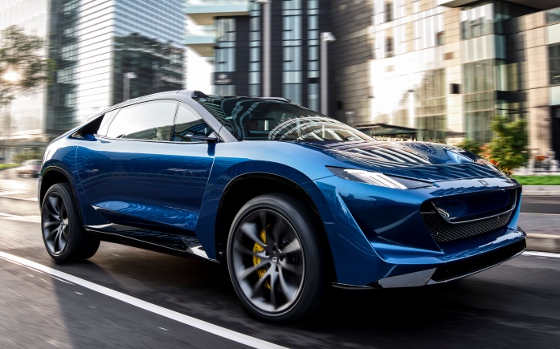 Drako Motors was started in 2013 by Dean Drako and Shiv Sikand, two Silicon Valley entrepreneurs. Their aim, for now, is to produce the kind of cars they want to drive, and to shake up the market along the way. Sikand told MotorTrend in 2020, "We're just racers at heart, but we want to build fast electric cars that are just delicious to drive. We're not doing it for any other reason. We're not doing it to dominate the world. We're doing it to break even. Let's not even talk about a Tesla, because it drives itself."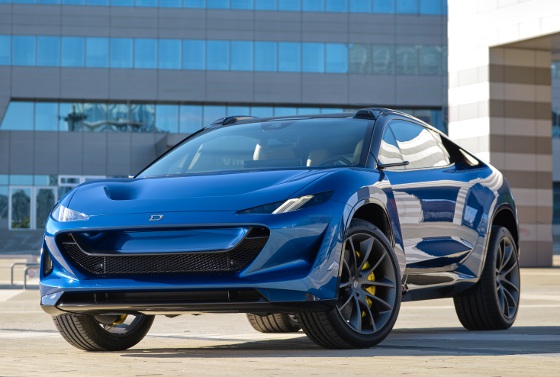 According to the Drako company website, they also wanted to create a "new driving dynamic paradigm."
"In the old steering paradigm," they explain, "understeer and oversteer can lead to loss of control on the track and in adverse weather. We wanted to eliminate these dangerous conditions, while creating a superior driving experience by utilizing a precision All-Wheel Drive (AWD) solution. ... With Drako Motors' four motors and sophisticated software algorithms, we can precisely apply both positive and negative torque to control the exact drive to each wheel. This provides a level of control impossible with traditional solutions."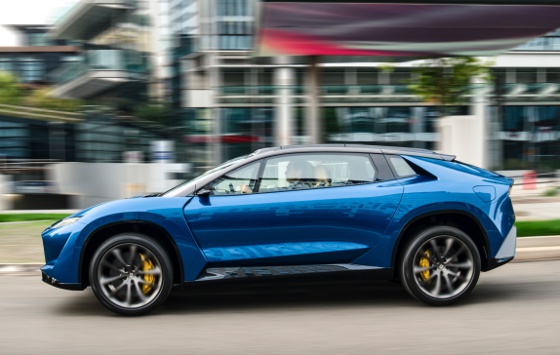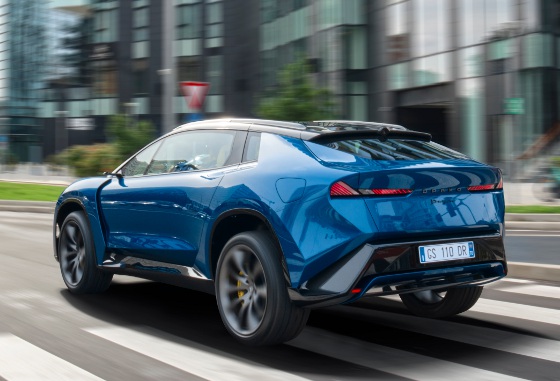 In 2019, Drako unveiled the two-door 1,200-hp GTE. That model was limited to 25 units that cost $1.25 million a piece. The Dragon SuperSUV will have a much lower price tag -- a base price of $290,000 -- with a limited First Edition of 99 cars.
Dragon was designed in Italy by Lowie Vermeersch (former design director at Pininfarina) and his GranStudio team, balancing function and sculpture in a very purposeful way. The car's open-front design allows air to pass through the nose to reduce drag, increase range, and create meaningful downforce at speed, while the rear flying buttresses guide airflow rearward toward the "coda tronca" rear end and its diffuser.
The large, power-operated gull wings eliminate the B-pillar to make it easier to get in and out of Dragon's front and rear seats, enhance outward sight lines for rear-seat passengers, and are designed to open upward more than outward for easy access -- even when parked near vehicles, walls, or other obstacles.
Designed for off-road adventures as well as on-road performance, Dragon also features ultra-bright rally lights integrated into its roof.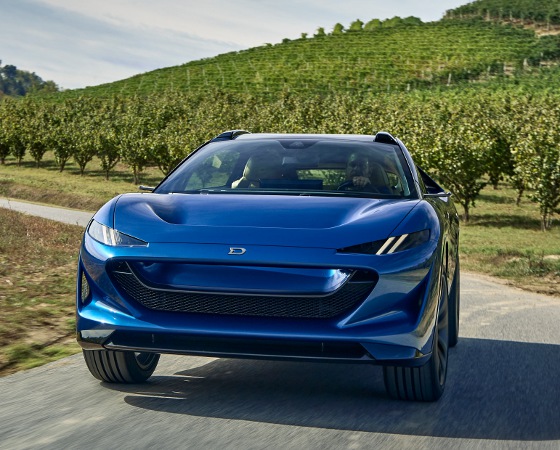 Drako Dragon is the world's first production SUV with a full carbon fiber structure, which saves about 50% of the weight of the chassis compared to a traditional SUV while delivering twice the structural rigidity. The ultra-strong chassis structure has also been designed to exceed all crash test safety standards worldwide, despite the completely open design without a B-pillar.
The body panels are not just lightweight and ultra-strong composites. Drako is pioneering the use of sustainable natural fibers in its body panels to reduce weight and improve rigidity while reducing plastic use by up to 70%. Natural fiber composites also offer full end-of-life recyclability, helping further to reduce Dragon's environmental footprint.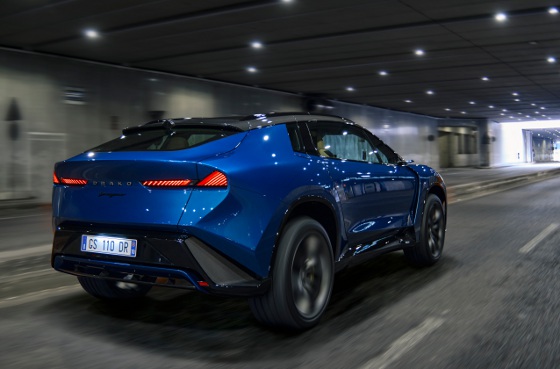 According to its makers, Dragon "is capable of truly incredible feats -- things no ordinary car can do at all." These include high-rpm tank turns that allow the Dragon to effectively spin in place. Quad Motor drive also means all-wheel drive, with extremely fine individual control of each wheel, perfect for managing traction in inclement weather or off-road environments.
Providing each of the four motors with electricity is a battery pack designed and built by Drako to handle the demands of Dragon's extreme performance. A massively parallel cooling system winds its way around each cell, ensuring maximum performance at the limit, "no matter if you're driving in sub-zero Arctic conditions, the hottest deserts on earth, or your local race track." With 500-kW fast-charging capability, Dragon's battery pack charges to 80% in 10 minutes, regaining 336 miles of its 420-mile total range nearly as quickly as a stop for gas would in a conventional vehicle.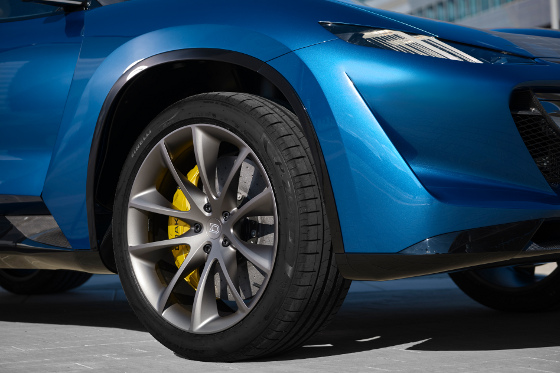 Unlike the distributed networks found in most luxury cars, with hundreds of control units hidden away around the vehicle, the Drako DriveOS system uses a single multicore ECU to provide all functions. In addition to controlling the Dragon's infotainment system, navigation, and instrumentation display, the Drako DriveOS platform also underpins all of the vehicle's other functions, like managing traction and yaw, Advanced Driver Assistance System (ADAS), battery management and charging, and even the HVAC system. DriveOS' monolithic structure and blazing fast multicore processors translate to ultra-low latency.
Where most high-performance automotive control systems tout millisecond response times, Drako DriveOS measures its responses in nanoseconds. This instantaneous speed is possible thanks not only to the monolithic architecture, but also the groundbreaking use of real-time USB networking in place of the traditional CAN structure. The USB architecture makes the DriveOS platform and its hardware easily upgradable and expandable. Other DriveOS architectural advantages include weight savings (through both reduced computer count and significant savings in wiring harness length), simplified installation, ease of replacement, and cost reduction.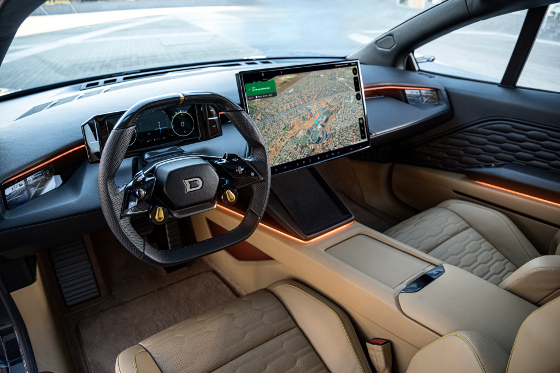 Inside, the front seats combine luxurious comfort with a sense of focus on the road. All of Dragon's physical driver controls are mounted directly to the steering wheel, including those for the turn signals, windshield wipers, headlights, and horn, as well as two 5-way thumb controllers and a pair of driver-programmable rotary controls.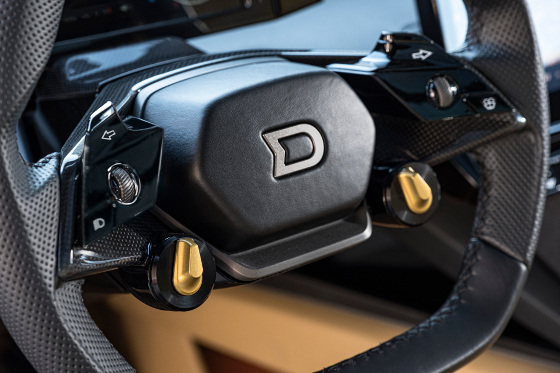 Front and center between the two first-row occupants sits a 17.1-in. touchscreen display, which allows for monitoring and configuration of the vehicle's systems as well as immersive infotainment experiences. The digital instrument cluster display is customizable, as are the programmable steering wheel controls. Even the sideview mirrors are camera and screen-based, with the tiny door-mounted cameras displaying their output on screens embedded into the dashboard.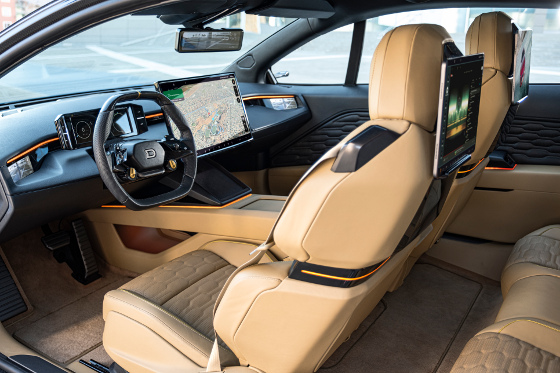 There are many more features. For a starting price of $290,000, Dragon competes with the top-line SUVs worldwide. Reservations are $5,000. Learn more at drakomotors.com.
Sources: Drako Motors, MotorTrend
Published February 2023
Rate this article