Jaguar's last gasoline sports car: F-TYPE ZP Edition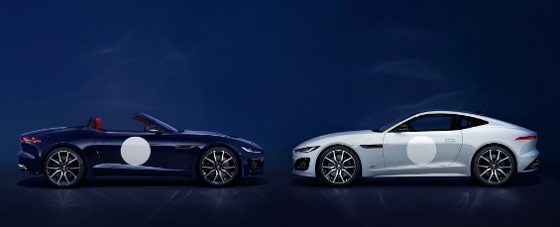 The Jaguar F-TYPE ZP will come in two flavors: coupe and convertible.
They say all good things must come to an end, but do they really need to? We are just not ready. Jaguar is commemorating the end of its internal combustion engine sports car lineage in 2024 with exclusive limited-edition F-TYPE ZP Edition coupes and convertibles inspired by iconic 1960s Jaguar racing E-types.
"As Jaguar embarks on the boldest transformation in its history, to become a modern luxury all-electric brand from 2025, this is an unrepeatable celebration of Jaguar's internal combustion sports car provenance," said Rawdon Glover, Jaguar's managing director. "F-TYPE has captivated sports car drivers for more than a decade, just as the E-type did five decades before it. The ZP Edition is the ultimate celebration of that lineage, joining an illustrious roster of heritage-inspired collector's editions including the 2015 Project 7 and 2020 Heritage 60 Edition."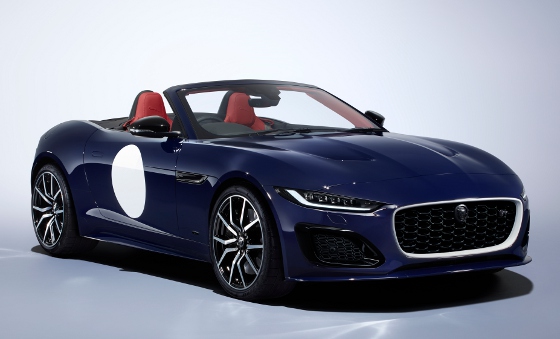 Despite the UK government's recent push back of a requirement that 80% of vehicles made and sold there are zero-emission types by 2035 (moved from 2030), Jaguar is remaining steadfast that it will become an all-electric automaker as of 2025.
That's a pretty bold move, especially in a tough economy. How will Jaguar sell enough cars to stay in business? Jaguar plans to recreate its offerings to be much higher-end and higher-priced vehicles -- super posh, one might say, along the lines of a Bentley.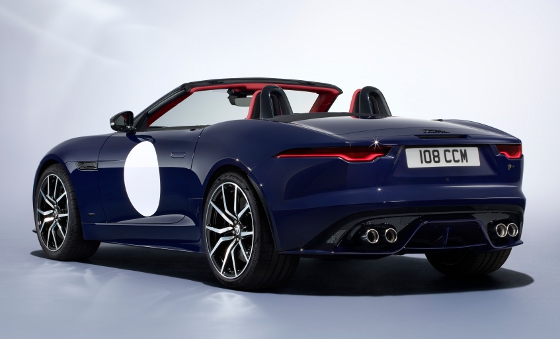 According to a 2022 Forbes article, "Jaguar volume was just over 100,000 in 2020. Sales dropped nearly 16% last year."
The article continued, "The idea would be to produce between 10,000 and 20,000 cars each year at prices above €150,000 ($170,000), while today the list prices range from €45,000 ($51,500) to €130,000 ($149,000) at the carmaker. It means that the electric I-Pace, which anticipates the future battery electric range from Jaguar, would be a far too affordable model compared to the future range, as its price does not exceed €80,000 ($91,500), Inovev [a global automotive analysis company] said in a report."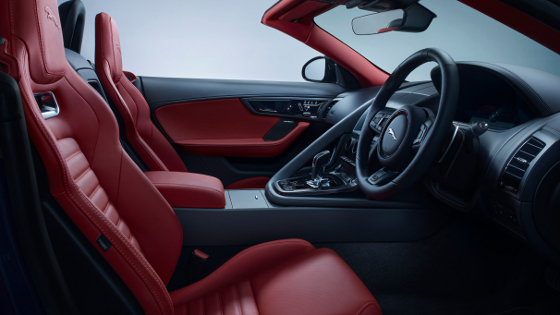 It's a huge risk -- a real reinvention of the Jaguar line. The rumor mill has it that Jaguar designers are working hard at creating new emission-free vehicles with distinctive, yet classic, Jaguar flowing lines -- cars that are simply gorgeous to look at it -- which is a tall order in itself when EV aerodynamics and range have so much influence on design.
But let's go back to the end of the line for Jag's internal combustion engine cars.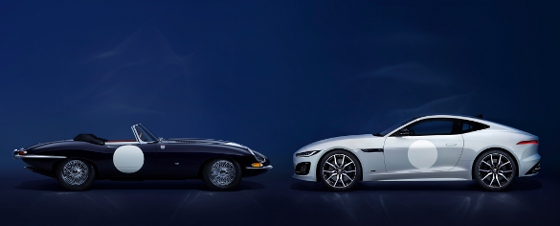 Jaguar says its F-TYPE ZP Edition was inspired by the iconic 1960s racing E-type.
The all-wheel-drive F-TYPE ZP Editions will be limited to 150 units total -- coupe or convertible -- during the 2024 final year of production of the F-TYPEs. The cars will be specially curated by SV Bespoke, so each car will be made to order.
The ZP Editions of the F-TYPE (which won World Car Design of the Year in 2013) will boast 575-hp supercharged V8 engines, 700 Nm of torque, and feature Jaguar's Intelligent Driveline Dynamics (IDD) technology. They will have 8-speed automatic transmissions. Zero-to-60 time is 3.5 sec, while the top speed is an electronically limited 186 mph.
Two F-TYPE ZP Edition colorways are available, recalling the first race-winning "Project ZP" E-types created shortly after that model's launch in 1961: Oulton Blue Gloss paint with Mars Red and Ebony duotone leather interior, or Crystal Grey Gloss paint with Navy Blue and Ebony duotone leather interior. Both feature Porcelain White Gloss hand-painted racing-style roundels on the doors and Porcelain White Gloss grille surrounds. Neither exterior paint color has been offered on an F-TYPE before.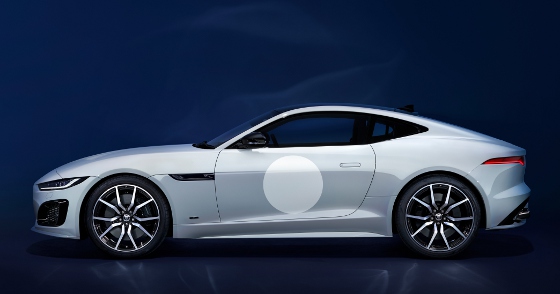 Unique interiors with horizontal seat fluting, plus Gloss Black exterior accents and Gloss Black brake calipers, complement exclusive F-TYPE ZP Edition branding details on the fenders, Gloss Black Diamond Turned 20-in. forged alloy wheels, tread plates, and dashboard. Each car features a "One of 150" SV Bespoke commissioning plaque.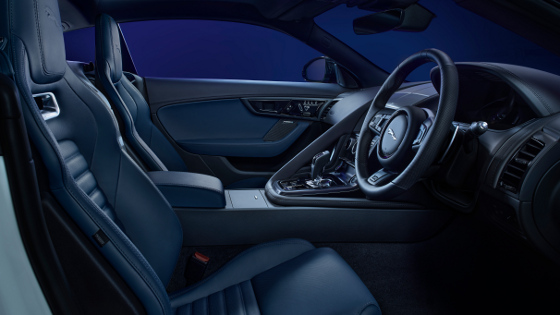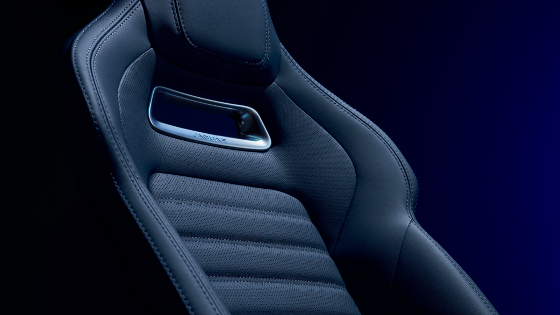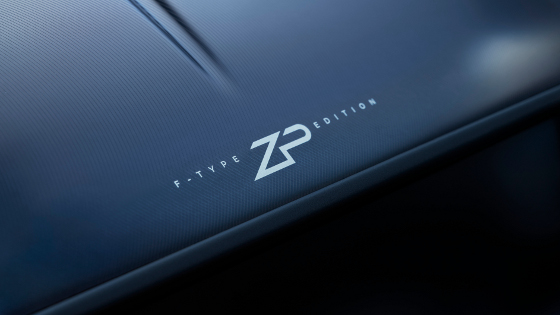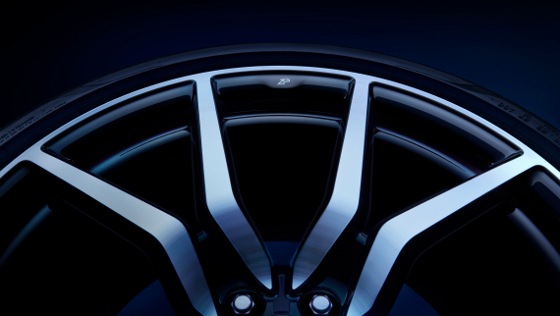 Pricing for the limited editions has not been released. We suspect pricing will be far north of $125,000, since these are special collector's cars and the 2024 Jaguar F-Type that they are based on starts around $115,000.
Sources: Jaguar, Forbes
Published November 2023
Rate this article