Stepping motor driver with resistorless current sensing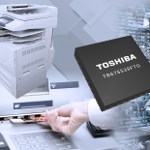 Toshiba Electronic Devices & Storage Corp. has added the TB67S539FTG to its lineup of stepping motor driver IC series that support constant current control for office automation, commercial, and industrial equipment. The driver incorporates Toshiba's latest DMOSFET device, which allows it to realize a motor output voltage rating of 40 V and a motor output current rating of 2.0 A. The use of a current detector for constant current motor control eliminates the need for an external current sense resistor.
Learn more.
---
Engineer's Toolbox: All about smart hybrid actuators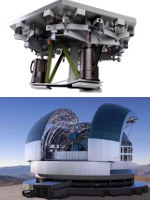 Hybrid drives present a practical solution when a position needs to be detected with high precision and moved repeatedly over long travel ranges, or when a target position needs to be reached with nanometer precision. PI gives in-depth illustrations of the different drive concepts in action using incredible motion tech being built into the world's largest terrestrial telescope on a 3,000-m-high mountain in Chile.
Read the full article.
---
Boost productivity with OnRobot's all-electric VGC10 vacuum gripper

OnRobot's versatile VGC10 vacuum gripper enabled Sydney, Australia-based injection molding experts Designed Mouldings to boost productivity and reduce cycle times through automation of key assembly processes. The low-cost, all-electric VGC10 easily completes 20,000 product runs in 24 hours -- three times faster than manual labor -- freeing workers to focus on higher-value tasks. And with no external air supply to worry about, the VGC10 supported easy deployment with excellent results.
Learn how.
---
Roller-type LM guide for ultra-heavy loads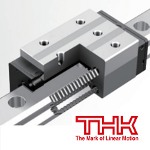 THK's model HRX is the company's roller-type linear motion (LM) guide. It features ultra-high rigidity in addition to the ability to handle ultra-heavy loads. On the HRX, each row of rollers is arranged at an angle of 45 degrees. This ensures the LM block receives an equal load rating (high rigidity) in all directions. Made for the development of high-precision, energy-saving, high-speed machines with long service lives.
Learn more.
---
New GSL strain wave robotic gearboxes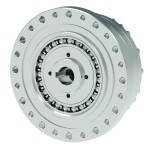 GAM has released the new GSL series of strain wave gearboxes, which provide zero backlash and high torque in a small gearbox for robotic and motion control applications. The GSL gearbox uses harmonic gearing for a very compact design that easily integrates into applications requiring high ratios and high precision in a small form factor. The GSL series is available in frame sizes 14 to 40 and reduction ratios 50:1 to 160:1.
Learn more.
---
App Note: Mini linear actuator with Linfinity nut
When a customer was trying to fit a motorized linear actuator that needed to move a couple pounds into a small space that could not accommodate a conventional off-the-shelf-type solution, Lin Engineering's team got to work. The novel solution included an actuator system using a 106 motor, a lead screw, a self-lubricating LinFinity nut to remove backlash and provide maintenance-free performance, and a right-size encoder to provide the feedback the system needed.
Read the Lin Engineering application story.
---
New servo drive for high-power robotic applications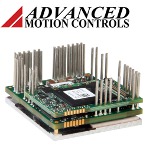 The mini-sized FE100-50-RM FlexPro RS485/RS232 servo drive from ADVANCED Motion Controls is capable of outputting 50 A continuous current rms and 100 A peak current, providing the torque necessary to drive motors in larger mobile robots. The servo drive has a wide input voltage range of 20-90 DC, allowing it to power mobile robots all day -- even as the battery levels drop. Despite the drive's small size, it can outperform larger-sized digital servo drives and still be integrated into tight spaces. While slightly larger than the micro-sized models, two mini-sized FlexPro drives can still fit on a standard business card.
Learn more.
---
Drop-in motor solutions for robotics, automation, medical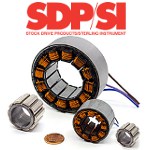 SDP/SI now offers the NH1-D Frameless Brushless Motor series for smaller machines that require precision and high efficiency. Rated for continuous operation, they are an ideal solution for many applications including the replacement of heavier, traditional motors by eliminating components, reducing torsional losses, decreasing weight, system inertia, and size envelope, while providing maximum speed control.
Learn more.
---
Cobots hit the classrooms with federal, state, industry recognition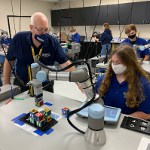 Two major recognitions of Universal Robots' education programs from the U.S. federal Advanced Robotics for Manufacturing Institute and the State of Ohio's Department of Education pave the way for schools and industry to further leverage cobots, offering employability in robotics careers while upskilling the existing workforce.
Read the full article.
---
SCHUNK ADHESO gripper wins New Product of the Year Award at 2021 ASSEMBLY Show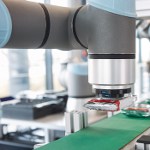 The ADHESO gripper from SCHUNK uses no external power supply to activate its grabbing force. It is not a traditional vacuum system and does not use magnets. It just "sticks" by pressing to the piece. What makes this gripper -- which has no "fingers" that users can see -- look like it's performing magic?
Read the full article.
---
Is this the world's most precise small six-axis robot?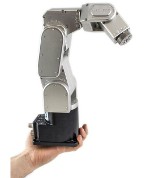 Mecademic, a Canadian robotics manufacturer, says it builds the world's smallest, most precise, and easy-to-use industrial robotic arm -- the Meca500. This six-axis robot can handle payloads up to 500 g with an unmatched accuracy of 0.005 mm. It excels in the precise and repetitive manipulation of small parts and tools in a variety of industries. It's a plug-and-work automation component that integrates with any PC or PLC, doesn't require a proprietary language to learn, and is affordable and easy to use. Plus, it features a unique integrated controller in its base.
Learn more.
---
Autonomous mobile robots do heavier lifting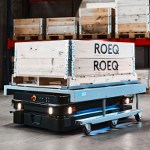 ROEQ has launched two new top modules and accompanying accessories designed to boost the payload and lifting capabilities of autonomous mobile robots (AMRs) from industry leader Mobile Industrial Robots (MiR). Capable of handling total payloads of up to 1,500 kg (3,307 lb), the new ROEQ top module TMS-C1500 combined with the new S-Cart1500W shelf cart greatly increases the payload capabilities of MiR's MiR500, MiR600, MiR1000, and MiR1350 AMRs. Eliminating the need for a docking station, the TMS-C1500 can pick up and drop off the shelf cart in free space and with precision. The AMR is never left idling, and it can simply drop off the cart and immediately go and pick up a new one. ROEQ has also launched the top module TML200 with a stroke of 40 mm that can lift and transport crates, pallets, racks, and ROEQ shelf carts.
Learn more and see these units work.
---
Inductive vs. optical vs. magnetic encoders: How to choose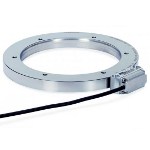 It makes sense that when there isn't a need to spend on a high-end optical encoder, the most common thought is to look directly to magnetic encoders. According to HEIDENHAIN, sometimes that's the right move, but when using an inductive encoder is an available option, your search shouldn't be limited to magnetic or optical. Confused? You won't be after reading this informative HEIDENHAIN blog.
Read the full article.
---
How to avoid premature linear screw actuator failure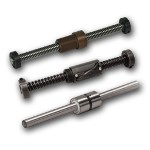 At their core, electric linear screw actuators deploy mechanical technology such as ball bearings, ball screws, and roller screws that have a finite life. These components do not last forever -- even though that is the expectation of some customers. But how long will an actuator really last? Tolomatic engineers provide a way to calculate, estimate, and size the electric linear screw actuator to achieve the desired life for your application.
Read this informative Tolomatic blog.
---
Actuator selection: External motor or internal servo motor?

There are key differences between traditional (external motor) and integrated (internal servo motor) actuators. Each technology offers performance advantages depending on the application type and requirements. Knowing how to compare the two will help engineers design machines that meet their requirements.
Full details in this Tolomatic white paper (no registration required).
---
'Vortex surfing' could prove revolutionary for long-haul U.S. Air Force fliers
By Roger Drinnon, Air Mobility Command Public Affairs, U.S. Air Force
Migrating birds, NASCAR drivers, and Tour de France bicyclists already get it. And now the Air Force is thinking about flying gas-guzzling cargo aircraft in formation -- "dragging" off one another -- on long-haul flights across the oceans.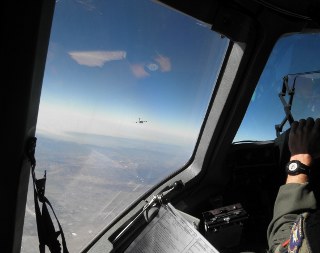 The view from a C-17 cockpit while trailing behind another C-17 during the first tests of "vortex surfing" at Edwards Air Force Base, CA, in October. Early indications from the tests promise a reduction of fuel consumption by up to 10%. [Image courtesy: U.S. Air Force]
Flight tests with C-17s "vortex surfing" at Edwards Air Force Base, CA, Sept. 6 and Oct. 2, have demonstrated potentially large savings of fuel and money by doing what geese do naturally. Tests show that flying in formation might be smarter than flying alone for Airmen, and not just for birds.
As one effort in the Air Force drive to reduce its overall fuel consumption, vortex surfing may be the wave of the future.
"The concept, formally known as Surfing Aircraft Vortices for Energy, or $AVE, involves two or more aircraft flying together for a reduced drag effect like what you see with a flock of geese," said Dr. Donald Erbschloe, the Air Mobility Command chief scientist.
A series of test flights involving two aircraft at a time allowed the trailing aircraft to "surf" the vortex of the lead aircraft, positioning itself in the updraft to get additional lift without burning extra fuel.
Early indications from the tests promise a reduction of fuel consumption by up to 10% for the duration of a flight. Over long distances and with even a small fraction of Air Mobility Command's average of more than 80,000 flights a year, the fuel and cost savings could reach into the millions of dollars, experts say.
Next up: The Air Force Research Laboratory will analyze the data from for possible applications to other aircraft on a variety of missions.
Dr. Erbschloe said larger air mobility aircraft like the C-17 can fly in formations that are potentially easy to maintain and that do not require the planes to be exceptionally close together.
"The test flights were flown at longitudinal separations of 4,000 or greater," said William Blake, one of the key developers of $AVE at the AFRL.
According to AFRL officials, modified C-17 formation flight system software enabled precise auto-pilot and auto-throttle systems to ensure the trailing aircraft achieved and maintained proper flight position without active assistance from pilots.
"The autopilot held the position extremely well -- even close to the vortex," said Capt. Zachary Schaffer, an aircraft commander on one of the test flights. "The flight conditions were very safe; this was as hands-off as any current formation flying we do."
Other pilots found differing levels of ride quality and discovered some flight test points might be difficult for long-endurance flights.
"The key will be finding the right balance of quality for improving fuel efficiency and ride," said Maj. Eric Bippert, another aircraft commander on one of the test flights.
Bippert said being a part of the test program with so many talented engineers was a remarkable experience, and the concept could eventually impact global air transportation, overall.
"AMC has done really well with fuel efficiency at the operational level," said Erbschloe. "The command has worked to gain efficiencies from the 'low-hanging fruit' such as optimizing flight routing, reducing weight where possible, and by not carrying excess fuel. $AVE offers significant efficiency gains, if employed in concert with these initiatives."
He said early indications show the tests meet AMC criteria of the concept regarding safety and minimization of aircrew and aircraft strain while also being operationally sensible with a viable return on investment.
"AMC consumes 20 percent of the fuel used by the overall federal government, so we're constantly looking for pragmatic ways to improve our fuel efficiency," said Erbschloe.
"Assured energy advantage for our Air Force is only possible through revolutionary energy initiatives like $AVE," said Dr. Mark Maybury, Air Force chief scientist, upon hearing the results of the tests.
The $AVE concept was previously highlighted in the 2011 Energy Horizons study, sponsored by the Secretary of the Air Force and chaired by Maybury.
The tests were the culmination of an ongoing, combined effort between AMC, the AFRL, the 412th Test Wing, the Air Force Life Cycle Management Center, the Defense Advanced Research Projects Agency, the Boeing Company, and NASA Dryden Flight Research Center.
(Holly Jordan, Air Force Research Laboratory, contributed to this report.)
Published December 2012
Rate this article