Mike Likes:
Smalley Steel Ring Company launches new
Linear Spring Series
Catch the wave ... the linear spring wave, that is.
Smalley Steel Ring Company has just released its new Linear Spring Series, offering a selection of spring loads that react along a straight line, as opposed to a conventional spring that fits in a circular cavity.
Why is this so useful? It means a linear spring can be located in an axial direction but provide a radial force.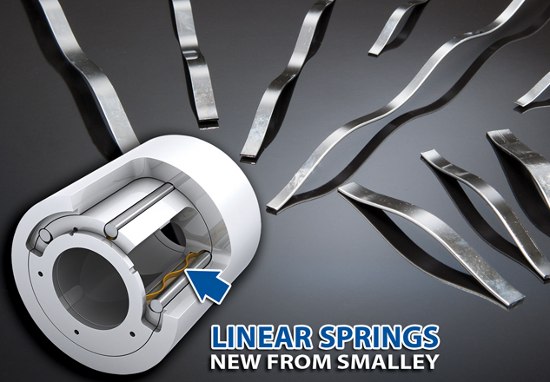 Smalley Linear Springs are a continuous wave-formed wire length produced from spring-tempered materials. Linear springs act as a load-bearing device and have approximately the same load/deflection characteristics as a wave spring. Axial pressure is obtained by laying the linear spring flat in a straight line.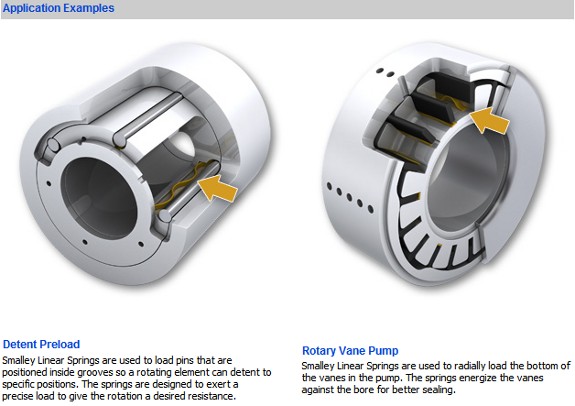 Linear springs are now available as a standard part from Smalley. Over 200 standard sizes are available from stock in both carbon and stainless steel -- a wide variety of materials to withstand most environments.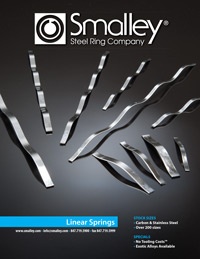 Better yet, Smalley offers No-Tooling-Charges™ on special Linear Spring designs, and exotic alloys are available upon request.
A new catalog supplement is available that features several series of standard springs that have varying loads but fit the same cavity.
And as always, Smalley engineers are readily available to assist with your spring design.
Find out more at www.smalley.com/LinearSprings.
Source: Smalley Steel Ring Co.
Published May 2013
Rate this article