Tell us, "Why I love my car"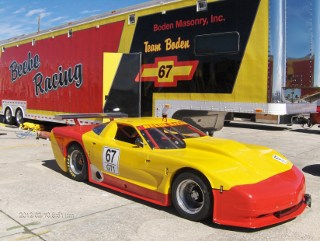 What engineer doesn't like to talk about cars? Now it's your turn to tell us why you love yours -- and the engineering behind it.
Email a paragraph or two and maybe even a pic to share your story, and we'll post a bunch of them in an upcoming issue of Designfax. Got a 250,000-miler? Love the way your ride handles that grueling trip to work each day? Maybe you're a do-it-yourselfer, and you just want to show off. Debbie, an engineering editor in the office next to mine, owns a Corvette she loves (pictured) that is raced in pro series events. Who knew?
Email why you love your car to Mike at mfoley@nelsonpub.com, and we'll get the reader contributions rolling. You can also use the feedback form below to submit your story, but if you have a pic to send too, you will have to send that separately. Posted content will be identified by the first two letters of the contributor's email address only.
Rate this article