Engineer's Toolbox:
Custom voice coil actuator meets requirements for NASA's asteroid sample return mission scanner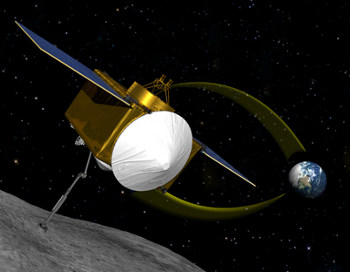 BEI Kimco Magnetics designed a customized moving magnet voice coil actuator (VCA) to meet the requirements for the Michelson interferometer moving mirror application on the Origins-Spectral Interpretation Resource Identification Security Regolith Explorer (OSIRIS-Rex) spacecraft. The OSIRIS-Rex will launch in 2016, rendezvous with the Asteroid Bennu in 2018, and return samples to Earth in 2023. Redundant technology, low outgassing, and high precision for exact motion control positioning were all key requirements to the actuator design.
VCAs are direct-drive, hysteresis-free devices used for providing highly accurate linear or rotary motion. By virtue of their high acceleration and the absence of commutation, voice coil actuators offer numerous advantages in such applications as medical, semiconductor, and industrial controls or systems that demand high precision. They offer virtually unlimited resolution, limited only by the encoder used for feedback. And they come to stop points with amazing speed and accuracy. VC actuators are also a "clean" technology, well-suited to those applications requiring such operation.
For this space exploration, BEI Kimco's custom moving magnet VCA is attached to and positions the moving mirror assembly of the OTES Infrared Spectrometer (a derivative of the Mars Exploration Rover Mini-TES and Mars Global Surveyor TES flight spectrometers). As the spacecraft approaches the asteroid, the spectrometer scans the surface so that the material can be analyzed for different parameters. The mission will be a vital part of NASA's plans to find, study, capture, and relocate an asteroid for exploration by astronauts.
The BEI Kimco VCA is uniquely manufactured to custom requirements for high reliability and fail-safe operation. Critical to the actuator design was meeting all performance requirements while staying within the size, weight, and power limits. This was achieved in a housing measuring approximately 2 in. in diameter by 3 in. long.
To meet the requirements for near-zero emissions, BEI Kimco developed the actuator without adhesives or inks and manufactured and assembled all parts by mechanical means utilizing clean manufacturing processes, thereby eliminating substances that could cause outgassing. High-energy Neodymium Iron Boron (NeFeB) magnets were incorporated to provide superior operating efficiencies.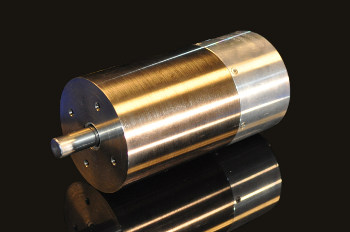 This BEI Kimco VCA is similar to the one used in the OSIRIS-Rex spacecraft.
"BEI Kimco specializes in meeting unique customer demands," says Jim McNamara, senior applications engineer, BEI Kimco. "[The company] has participated in many space exploration programs where highly customized, low-outgassing designs with high reliability (including redundancy), strict quality control, and cleanliness were all needed."
For further information contact BEI Kimco Magnetics, Toll-free: (800) 572-7560; email: sales@beikimco.com; www.beikimco.com.
For more information on OSIRIS-Rex, visit: www.nasa.gov/mission_pages/osiris-rex/index.html and http://osiris-rex.lpl.arizona.edu/.
For more information on Custom Sensors & Technologies (CST), go to www.cstsensors.com.
Source: BEI Kimco Magnetics
Published November 2013
Rate this article