3D print full-color models directly from Adobe Substance 3D Painter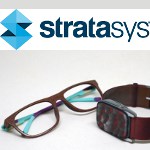 3D-printing powerhouse Stratasys has teamed with Adobe to give artists and engineers using Adobe Substance 3D Painter a workflow that allows them to easily turn digital 3D renderings into 3D-printed models using Stratasys PolyJet 3D-printing tech -- all without the need to employ additional software or outside processes. When combined with 3D printing, Substance software can be used to create product prototypes and package designs that can then be translated to 3D-printed objects on Stratasys PolyJet printers.
Learn more.
---
What's new in SOLIDWORKS 2022?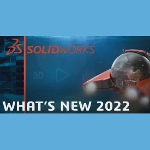 SOLIDWORKS 2022 has had its big reveal, and the experts at TriMech are ready to give users the rundown. Learn about new capabilities in the 3DEXPERIENCE, better performance upgrades, improved shape creation, interface enhancements, and more. TriMech always does a nice job with review and tips videos, so check out what else they have available.
View the TriMech recap video.
View the 2-hr official SOLIDWORKS release video here.
---
What's new in AutoCAD 2022?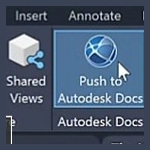 AutoCAD 2022 from Autodesk includes new industry-specific toolsets, an improved connected experience across platforms, and new automation features. There are also updates/enhancements to sharing features, the user interface, drawing history and measurement capabilities, the AutoCAD web and mobile apps, and much more. Pick and choose what you're interested in learning about on the AutoCAD updates site.
View the AutoCAD 2022 videos page.
---
Mastercam University courses on the house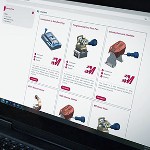 You can access no-cost Mastercam courses for Mill 2D and 3D, Lathe, Mastercam Essentials, and STEM Principles from now through Dec. 31. Mastercam University offers 24/7 online training to anyone looking to begin a career in CNC programming -- or to current Mastercam users looking to sharpen their job skills. Regardless of skill level, there is a Mastercam University class able to strengthen user knowledge of most Mastercam products.
Learn more.
---
Convert any CAD format file into any other CAD system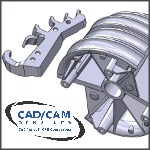 CAD/CAM Services is well known for its CAD Perfect conversions, and its engineers are capable of converting any CAD format file into any other CAD system. Its highly experienced CAD engineers can also convert hardcopy documents into any 3D CAD program such as Revit, SolidWorks, CATIA, and other 3D software. Consider CAD/CAM Services to be an extension of your in-house team. They have no restrictions on the size or quantity of drawings for their 3D CAD outsourcing services.
Learn more.
---
MathWorks releases MATLAB and Simulink 2021a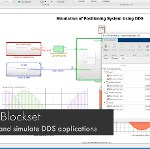 Release 2021a offers hundreds of new and updated features and functions in MATLAB and Simulink, along with three new products and 12 major updates. New capabilities in MATLAB include dynamic controls in live scripts as well as a new task for adding plots to live scripts without writing any code. Simulink updates enable users to import C code as reusable Simulink libraries and to speed up simulations. R2021a also introduces new products in the areas of satellite communications, radar, and DDS applications.
Learn more.
---
Mastercam 2022 Public Beta released for global testing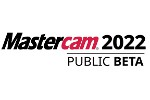 If you are a currently maintained Mastercam customer, you can now participate in the Public Beta Program for Mastercam 2022. Manufacturers all over the world, from small job shops to Fortune 100 companies, get a chance to test drive Mastercam 2022 before it is released and provide valuable feedback to help shape the final product. Participants in the Public Beta Program get an early look at dozens of powerful new tools for simple to complex jobs, including faster and more flexible multi-axis programming, modeling advances, and enhanced intelligence and automation.
Learn more.
---
Is Excel hindering your engineering projects?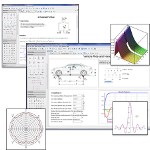 While Excel is a great tool for performing quick calculations, it cannot handle the scope of mathematical computation required for advanced engineering projects. Discover why engineers from around the world reap the benefits from the move to robust, interactive mathematical systems such as Maple. Learn how, with the right tools, you can arrive at the right solution faster, while minimizing errors, delays, and rising costs.
Learn more.
---
ESPRIT CNC programming Learning Center online
The ESPRIT Learning Center is a new online training platform with on-demand, self-paced training courses created specifically for ESPRIT CAM programmers. ESPRIT's top engineers and instructors have poured a huge amount of effort and energy into creating these courses. The first learning path to be released is New User Milling, with New User Turning and New User Mill-Turn to follow. Each learning path includes five to seven training courses that guide users through several different machine models and part models to introduce different machining processes in ESPRIT. These are paid courses.
Learn more.
---
COMSOL Version 5.6 is here!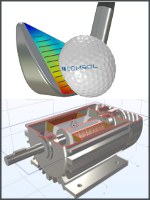 COMSOL has released version 5.6 of its COMSOL Multiphysics software. The new version features faster and more memory-lean solvers for multicore and cluster computations, more efficient CAD assembly handling, and application layout templates. New graphics features -- including clip planes, realistic material rendering, and partial transparency -- offer enhanced visualization for simulation results. In addition, four new products expand the capabilities of COMSOL Multiphysics for modeling fuel cells and electrolyzers, polymer flow, control systems, and high-accuracy fluid models.
Learn more.
---
Reverse engineering with Geomagic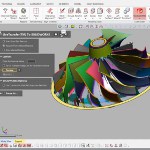 See how 3D Systems' Geomagic Design X software can break down a typical reverse engineering job. Geomagic Design X makes it easy to create CAD models from 3D scans faster, more accurately, and more reliably. It handles large scan data sets and makes complex 3D models with hybrid modeling for solid, surface, and mesh. Users can convert physical parts into CAD for new product designs or make existing parts fit with new parts. This short presentation is a helpful way to view the tool capabilities and functionality using real-world examples.
View the video.
---
Be a better machine designer: SOLIDWORKS Sheet Metal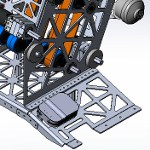 Robbie Hoyler, technical solutions manager, TPM, Inc., takes a look at how SOLIDWORKS Sheet Metal tools can handle some of the most common issues and productivity sinks when manufacturing sheet metal parts. Hoyler addresses wrong and inconsistent flats, part alignment, complex cornering, and exporting to CNC using DXFs.
Read this informative SOLIDWORKS blog.
---
Sharpen your CAD/CAM skills: Mastercam training is on the house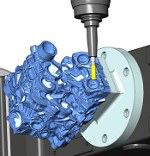 Mastercam University offers 24/7 access to fully online training, and the courses are designed to be self-paced. Each lesson contains a set of learning objectives, assessment questions, and challenges to be completed. Users will earn a certificate for each course that is completed. Learn Principles of Machining, 2D Mill, 3D Mill, Mastercam Lathe, and more.
Read this informative Mastercam blog for more details.
---
Maple training for engineers and researchers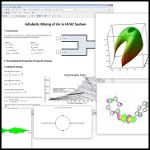 Maple is used by mathematicians, educators, students, engineers, and scientists to analyze, explore, visualize, and solve math problems. The new release, Maple 2020, offers a vast collection of enhancements. This webinar offers a quick and easy way to learn some of the fundamental concepts for using Maple. Learn about composing, plotting, and solving a variety of mathematical problems; handling units in your calculations; creating and sharing documents and applications; and more.
View the video.
---
Mastercam software retains top ranking worldwide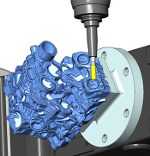 More shops and schools invest in Mastercam than any other CAD/CAM software package in the world. According to CIMdata, an independent research firm specializing in the NC industry, Mastercam is the No. 1 CAM software used worldwide for 26 years in a row. In the latest report, Mastercam retained the top spot for CAM software in three categories: industry, education, and support network. For the educational and industrial categories, Mastercam had nearly twice as many installed seats as the nearest competitor.
Learn what's new in Mastercam 2021.
---
Eight top CAD trends named in new worldwide survey
IT, software, and telecom industry research specialist Business Advantage Group recently announced that it has completed its 2014 Worldwide CAD Trends Survey.
The survey covers trends from 3D modeling and Building Information Modeling (BIM) to Cloud-Based CAD, from Simulation to 3D Printing, and Open Source CAD to Big Data Applications. These and more are ranked by awareness, importance, and current and intended adoption to reveal trends and growth potential. Intriguing insights include:
AEC ((Architecture Engineering and Construction) no longer lags manufacturing in 3D Modeling use;
Twenty-eight percent of those interviewed now use Simulation, with the highest use in Germany (47 percent) and the USA (35 percent);
BIM will enjoy higher than average future growth, with the main benefits seen as design improvement (59 percent), savings on design time (54 percent), and cost (35 percent).
Concurrent Engineering is rated above average importance and above average future growth;
Mobile Access to CAD is growing, with above average importance and usage, and has above-average future growth prospects, especially in Asia Pacific;
3D Printing: Higher usage so far in Americas (26 percent) than EMEA (12 percent) and Asia Pacific (11 percent);
Cloud-Based CAD currently has low average importance and below average usage, though strong future growth intent;
Big Data is not yet "big" in CAD; very low awareness at only 1 in 10 CAD users.
The report also sheds light on some additional, commonly shared software questions and experiences, such as:
Are annual software upgrades worth the investment?
What hardware is in use now for CAD, and what will be used next?
To what extent are CAD models downloaded?
How do customers prefer to keep up to date with industry developments, etc.?
The survey is not sponsored by any particular CAD software vendor. The report can be downloaded here.
Source: Business Advantage Group
Published March 2014
Rate this article