Tech Tip: Converting legacy sheet metal parts in Onshape

Converting legacy sheet metal into Sheet Metal parts that users can unfold in Onshape is a straightforward process. Learn how in this short Tech Tip. Onshape is a Software-as-a-Service (SaaS) product development platform that combines CAD, built-in data management, real-time collaboration tools, and business analytics.
View the video.
---
Resolve EMI and EMC challenges with Ansys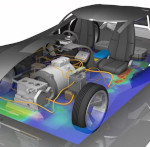 EMA3D Cable solves complex EMI and EMC challenges related to high-intensity radiated fields, lightning strikes, radiated emissions and conducted susceptibility, and other issues. It is being used to build complete models of cars and planes, including every cable. Ansys HFSS is the world's foremost antenna design and modeling tool. Its comprehensive set of solvers allows engineers to address diverse electromagnetic problems ranging in detail and scale from passive integrated circuit components to extremely large-scale EM analyses, such as automotive radar scenes for advanced driver-assistance systems.
Read this informative Ansys blog.
---
3D print full-color models directly from Adobe Substance 3D Painter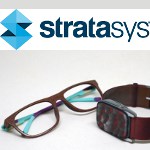 3D-printing powerhouse Stratasys has teamed with Adobe to give artists and engineers using Adobe Substance 3D Painter a workflow that allows them to easily turn digital 3D renderings into 3D-printed models using Stratasys PolyJet 3D-printing tech -- all without the need to employ additional software or outside processes. When combined with 3D printing, Substance software can be used to create product prototypes and package designs that can then be translated to 3D-printed objects on Stratasys PolyJet printers.
Learn more.
---
What's new in SOLIDWORKS 2022?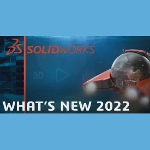 SOLIDWORKS 2022 has had its big reveal, and the experts at TriMech are ready to give users the rundown. Learn about new capabilities in the 3DEXPERIENCE, better performance upgrades, improved shape creation, interface enhancements, and more. TriMech always does a nice job with review and tips videos, so check out what else they have available.
View the TriMech recap video.
View the 2-hr official SOLIDWORKS release video here.
---
What's new in AutoCAD 2022?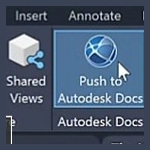 AutoCAD 2022 from Autodesk includes new industry-specific toolsets, an improved connected experience across platforms, and new automation features. There are also updates/enhancements to sharing features, the user interface, drawing history and measurement capabilities, the AutoCAD web and mobile apps, and much more. Pick and choose what you're interested in learning about on the AutoCAD updates site.
View the AutoCAD 2022 videos page.
---
Mastercam University courses on the house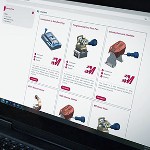 You can access no-cost Mastercam courses for Mill 2D and 3D, Lathe, Mastercam Essentials, and STEM Principles from now through Dec. 31. Mastercam University offers 24/7 online training to anyone looking to begin a career in CNC programming -- or to current Mastercam users looking to sharpen their job skills. Regardless of skill level, there is a Mastercam University class able to strengthen user knowledge of most Mastercam products.
Learn more.
---
Convert any CAD format file into any other CAD system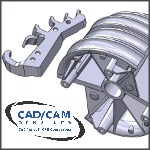 CAD/CAM Services is well known for its CAD Perfect conversions, and its engineers are capable of converting any CAD format file into any other CAD system. Its highly experienced CAD engineers can also convert hardcopy documents into any 3D CAD program such as Revit, SolidWorks, CATIA, and other 3D software. Consider CAD/CAM Services to be an extension of your in-house team. They have no restrictions on the size or quantity of drawings for their 3D CAD outsourcing services.
Learn more.
---
MathWorks releases MATLAB and Simulink 2021a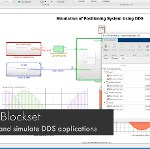 Release 2021a offers hundreds of new and updated features and functions in MATLAB and Simulink, along with three new products and 12 major updates. New capabilities in MATLAB include dynamic controls in live scripts as well as a new task for adding plots to live scripts without writing any code. Simulink updates enable users to import C code as reusable Simulink libraries and to speed up simulations. R2021a also introduces new products in the areas of satellite communications, radar, and DDS applications.
Learn more.
---
Mastercam 2022 Public Beta released for global testing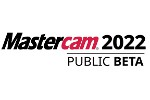 If you are a currently maintained Mastercam customer, you can now participate in the Public Beta Program for Mastercam 2022. Manufacturers all over the world, from small job shops to Fortune 100 companies, get a chance to test drive Mastercam 2022 before it is released and provide valuable feedback to help shape the final product. Participants in the Public Beta Program get an early look at dozens of powerful new tools for simple to complex jobs, including faster and more flexible multi-axis programming, modeling advances, and enhanced intelligence and automation.
Learn more.
---
Is Excel hindering your engineering projects?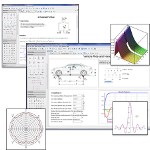 While Excel is a great tool for performing quick calculations, it cannot handle the scope of mathematical computation required for advanced engineering projects. Discover why engineers from around the world reap the benefits from the move to robust, interactive mathematical systems such as Maple. Learn how, with the right tools, you can arrive at the right solution faster, while minimizing errors, delays, and rising costs.
Learn more.
---
ESPRIT CNC programming Learning Center online
The ESPRIT Learning Center is a new online training platform with on-demand, self-paced training courses created specifically for ESPRIT CAM programmers. ESPRIT's top engineers and instructors have poured a huge amount of effort and energy into creating these courses. The first learning path to be released is New User Milling, with New User Turning and New User Mill-Turn to follow. Each learning path includes five to seven training courses that guide users through several different machine models and part models to introduce different machining processes in ESPRIT. These are paid courses.
Learn more.
---
COMSOL Version 5.6 is here!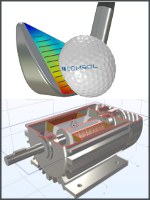 COMSOL has released version 5.6 of its COMSOL Multiphysics software. The new version features faster and more memory-lean solvers for multicore and cluster computations, more efficient CAD assembly handling, and application layout templates. New graphics features -- including clip planes, realistic material rendering, and partial transparency -- offer enhanced visualization for simulation results. In addition, four new products expand the capabilities of COMSOL Multiphysics for modeling fuel cells and electrolyzers, polymer flow, control systems, and high-accuracy fluid models.
Learn more.
---
Reverse engineering with Geomagic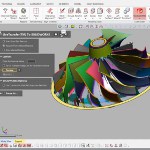 See how 3D Systems' Geomagic Design X software can break down a typical reverse engineering job. Geomagic Design X makes it easy to create CAD models from 3D scans faster, more accurately, and more reliably. It handles large scan data sets and makes complex 3D models with hybrid modeling for solid, surface, and mesh. Users can convert physical parts into CAD for new product designs or make existing parts fit with new parts. This short presentation is a helpful way to view the tool capabilities and functionality using real-world examples.
View the video.
---
Be a better machine designer: SOLIDWORKS Sheet Metal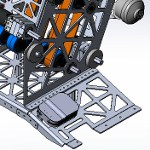 Robbie Hoyler, technical solutions manager, TPM, Inc., takes a look at how SOLIDWORKS Sheet Metal tools can handle some of the most common issues and productivity sinks when manufacturing sheet metal parts. Hoyler addresses wrong and inconsistent flats, part alignment, complex cornering, and exporting to CNC using DXFs.
Read this informative SOLIDWORKS blog.
---
Sharpen your CAD/CAM skills: Mastercam training is on the house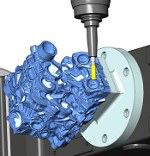 Mastercam University offers 24/7 access to fully online training, and the courses are designed to be self-paced. Each lesson contains a set of learning objectives, assessment questions, and challenges to be completed. Users will earn a certificate for each course that is completed. Learn Principles of Machining, 2D Mill, 3D Mill, Mastercam Lathe, and more.
Read this informative Mastercam blog for more details.
---
Cincinnati Inc., ORNL working on machine that 3D prints HUGE parts; Local Motors plans to use the tech to 3D print electric car
By Mike Foley, Designfax
Cincinnati Inc., a metal fabrication juggernaut for more than 100 years, has teamed up with the Department of Energy's Oak Ridge National Laboratory (ORNL) to develop and commercialize a new large-scale additive manufacturing system capable of printing huge polymer components -- much, much faster than many current systems can build small parts.

Hmmm ... how can that be?
Well, according to Lonnie Love, Ph.D., group leader of ORNL's Manufacturing Systems Research Group, the secret is in the materials and the delivery.
Love says that the new machine has an 8 ft x 8 ft x 8 ft build envelope and is scalable, with the biggest near-term future platform envisioned to be 20 ft x 10 ft x 8 ft. That is huge, when you consider that a 3 ft3 build envelope is considered large these days.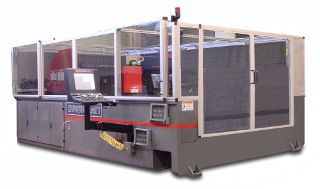 The proposed large-part additive manufacturing machine from Cincinnati Inc.
But how can the material print and cure faster? Now that is interesting. Love says that the answer is two-fold.
First, the machine prints with a big nozzle, so more material is heated and extruded (but not anywhere near as precisely). Love says that a typical fused-deposition modeling (FDM) machine has a 0.020-in. nozzle. The ORNL machine uses a 0.3-inch one. The material comes out looking like, and this is a really accurate description, something you'd see when looking at your piped-icing-decorated birthday cake (see Local Motors video below). No one said this machine is fast and accurate, at least when it comes to the printing part.
The other difference is the material. Instead of using a line of (plastic or ABS) filament like most 3D printers use, the ORNL machine uses a mixed plastic-and-carbon-fiber material that comes in pellets. The carbon fiber greatly reinforces the material, so it can be formed lighter and stronger. But unlike traditional FDM, Love says that this material enables part stability at room temperature. "There is no oven," he says, so parts cure extremely fast, even if they are large.
A prototype of the large-scale additive machine is in development using the chassis and drives of Cincinnati's gantry-style laser cutting system as the base, with plans to incorporate a high-speed cutting tool, pellet feed mechanism, and control software for additional capability.
Cincinnati's experience in designing, making, and controlling large-scale manufacturing systems, as well as its long working relationship with ORNL, led to the partnership.
"As one of the oldest U.S. machine tool makers, with continuous operation since 1898, we view this as an opportunity to start a new chapter in our history," says Andrew Jamison, CEO of Cincinnati Inc. "Over the years, we've supplied more than 40 metal working machine tools to Oak Ridge and its subcontractors. Now, working together, we intend to lead the world in big-area additive manufacturing for prototyping and production."
According to Love, the capability of this machine to produce tooling -- and not particularly standardized "parts" -- is its big breakthrough. "We have already made and tested large metal forming tools for the aerospace industry," says Love. "It will revolutionize U.S. tooling. We've made custom furniture and are working with Local Motors on customized printed electric vehicles." Love says the project was initially an internal Lockheed Martin program. They partnered with ORNL last year, and ORNL has funded it internally for a year. This year the goal is transitioning to a commercial product with Cincinnati Inc.
So rather than printing "parts" (be they big or small) like most of us think of when we think of 3D printing, this printer can also print the base materials to create things like big molds or dies.
"But I thought you said this process isn't particularly accurate," you are probably thinking, "so how can you use it for tooling?" Well, that is where another process comes in: subtractive manufacturing (or milling). Remember that Cincinnati said that the machine can incorporate a high-speed cutting tool?
A look into the Local Motors project can shed a little more light on this. Alex Fiechter, head of R&D and community management at Local Motors, explains (in the video below) that the large ORNL 3D-printing machine also contains a machining head for material removal, so that once the 3D part is printed in the rough it can be machined to needed tolerance/specifications.
Local Motors, a pioneer in the online design and hardware co-creation market and known for creating a really cool customizable car called the Rally Fighter, has agreed to build a 3D-printed electric car for the Association For Manufacturing Technology to be featured at the upcoming International Manufacturing Technology Show (IMTS) 2014 in Chicago, IL, September 8-13, 2014.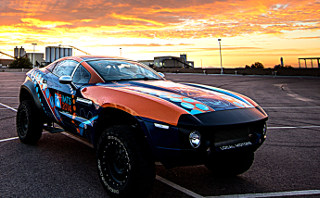 Local Motors Direct Digital Manufacturing (DDM) electric car concept to be demonstrated at IMTS 2014.
"We're printing the body and frame of the vehicle, along with seats and anything else that we can," says James Earle, advanced manufacturing engineer at Local Motors. ... The printed parts will all be one piece."
"We won't be printing the drive train components or any other electrical systems," says Earle.
A look at a video update that Local Motors posted recently gives some insight into what is going on with their IMTS car and the ORNL printer. In it, Fiechter explains how the printer first lays down the basic form of the polymer/carbon fiber part quickly and then the part is machined out (that's the subtractive part) to produce a finished result. Local Motors also says that it is investigating using ULTEM with carbon as one possible material and ABS with carbon as another.
Using this method, both standard "parts" and tooling can be created.
"We're using chopped fiber that is integrated into the plastic pellets we buy (we don't add it ourselves)," says Earle. "For FDM parts (fused deposition modeling, how we're printing the car), it's relatively new. We're one of only a few using carbon fiber to reinforce printed plastic at this scale, but there are a lot of people interested in the idea and studying it."
Earle says that they probably won't be 3D printing metal parts for the IMTS car, but the project engineers "have looked into printing custom fasteners that we could incorporate into the car as we print."
"For our purposes, we want to print a functional car," says Earle. "That means printing 'usable' parts. There is a lot of interest in the machine from other companies for use in creating dies for tooling purposes, e.g. to form sheet metal, but Local Motors wants the car to be printed in one piece. It's possible we may, in the future, use the printer to create molds for door panels or something, but initially no."
Published March 2014
Rate this article