Top Raspberry Pi accessories for makers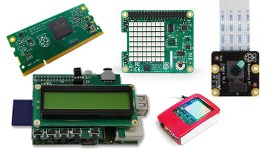 Newark element14 recently named its best-selling Raspberry Pi accessories from the last year that helped its community of makers, designers, and engineers develop pioneering projects based on the extremely popular credit card-sized computer. Top Raspberry Pi accessories include cameras, displays, and controllers that transform the way makers of all ages, levels, and professions experience the endless possibilities of developing new technology projects with Raspberry Pi.
"The Raspberry Pi is one of the great building blocks for makers today and can be found in the modern-day tool shed of just about every maker, designer, and engineer," said Dianne Kibbey, global head of community and social media for the element14 community.
Here are the top Raspberry Pi accessories from Newark element14, along with examples of innovative projects that element14 community members have created with them: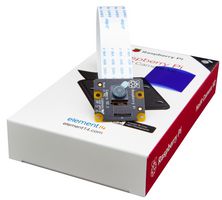 Tim Peake with Astro Pi on the International Space Station from Raspberry Pi Foundation on Vimeo.
If you are new to the Raspbeery Pi craze, or just need an extra base unit, you can start here.
The Raspberry Pi Community page can be found here.
Editor's Note: We noticed a few of these items may be on backorder now. Sorry about that! There are other places to get some of them, though, like on the raspberrypi.org site (you'll have to choose your country to find suppliers) or the Microsoft site, which has just a few basics. Please note that if you buy on Amazon, there may be a (sometimes substantial) price markup from an unauthorized reseller.
Source: Newark element14
Published March 2018
Rate this article