Stock spiral- and straight-tooth bevel gears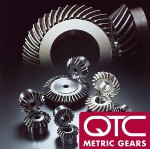 Stock bevel gears from QTC Metric Gears are available with spiral or straight teeth, Modules 0.5 through 8, and gear ratios of 1.5 through 5. Designed to transmit motion between intersecting axes, straight bevel gears are the most common and are used in machine tools, food packaging equipment, and industrial automation. QTC Metric Gears is known for precision products, consistent quality, and dependable performance -- all key to keeping your machines running.
Learn more.
---
Robotic tape system automates key bonding applications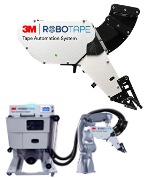 The RoboTape System for 3M Tape allows industrial manufacturers to take advantage of the benefits of 3M Tape in their assembly processes while maximizing production throughput, improving quality, reducing or re-tasking manual labor, and limiting re-work. This collaboration between 3M and Innovative Automation provides an improved way to apply 3M Tapes precisely for high-volume applications at production speeds that aren't achievable with manual tape application.
Learn more from 3M.
Watch how it works from Innovative Automation.
---
Linear guide rails provide long-running precision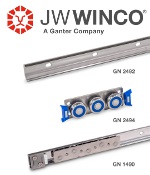 Linear guide rail systems from JW Winco provide precise, quiet, and dynamic linear movements -- even for extremely demanding applications. The company has now produced its modular system in stainless steel (linear guide rails GN 2492 and matching cam roller carriages GN 2494). Also available are the C-shaped guide rails GN 2422 that come in four heights and are made of nonwarping, zinc-plated, hardened and ground steel. Simpler variations for standard applications are available as GN 1490 in two heights.
Learn more.
---
Plastic bevel gears are a cost-efficient alternative to metal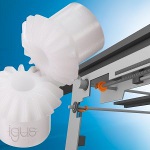 igus has expanded its gear offering with bevel gears made of its iguform S270 and igutek P360 high-performance plastics. These abrasion-resistant, self-lubricating gears are a lightweight and maintenance-free alternative to traditional metallic gears. All bevel gears are available in six different transmission ratios, plus seven modules for power transmission.
Learn more.
---
Design Guide: Automotive electronics fasteners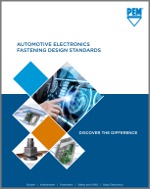 The Penn-Engineering PEM Automotive Electronics Fastening Design Standards catalog showcases the company's extensive portfolio of standard fastening solutions. It includes illustrations showing where their self-clinching fasteners, threaded inserts, and compression limiters are typically used within automotive electronics applications and provides performance data and technical specifications. A very good resource. PDF download with no registration.
Get your Design Guide today.
---
2022 Stampings & Washers catalog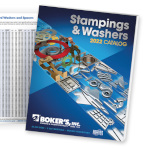 Have you requested your copy of Boker's latest Stampings and Washers catalog? This 72-page reference is a valuable industry resource for design engineers and purchasing teams. It showcases the company's vast stamping and washer capabilities, offering an all-inclusive guide to over 32,000 stock tools for flat washers, spacers, and shims -- including 369 new sizes recently added.
Get yours today.
---
Sheet metal finishing options from Xometry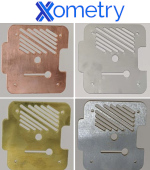 Xometry now offers expanded options for sheet cut and sheet metal parts. Parts fresh off the waterjet or laser often have a burr on their bottom face, marks from handling, frosting near the cut line from overspray, and/or vestigial tabs from being held in place during cutting. Applying a finishing process post-cutting will help you get parts that need minimal cleanup before installation.
Learn more.
---
Engineer's Toolbox: All about lead screws and how to apply them

Lead screws use the helix angle of the thread to convert rotary motion to linear motion. Learn all about their benefits, performance characteristics, design choices, lifecycles, and more in this in-depth article from Thomson Industries.
Read the full article.
---
NSK develops world's fastest ball bearing for EV motors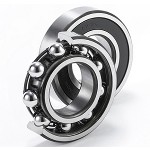 Bearing manufacturer NSK claims that it has created the world's fastest grease-lubricated deep-groove ball bearing for electric vehicle (EV) motors. The development includes special cage and materials design, along with a special grease.
Read the full article.
---
Self-lubricating toothed belt axis for clean use in food technology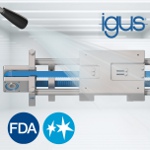 igus has introduced a maintenance-free toothed belt axis specifically designed to improve sanitation in food manufacturing systems. The new drylin ZLW toothed belt axis is based on hygienic design principles and uses FDA-compliant materials. It can be cleaned quickly and thoroughly using high-pressure steam jets, chemicals, or by simply running water, which also increases product safety.
Learn more.
---
Overload safety devices for corrosive and washdown applications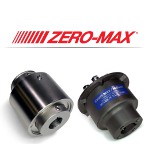 Providing both torque-limiting and coupling functions in a compact design, Zero-Max Overload Safety Devices can operate as a coupling and an overload safety device connecting two inline shafts in a power transmission system. Power Take-Off models are also available for use with chain or belt drives. These Overload Safety Devices protect motor and drive systems from excessive overloading and potentially expensive system jam ups. They also offer easy re-engagement, allowing the system to be running again as quickly as possible.
Learn more.
---
New Standard Parts Handbook from JW Winco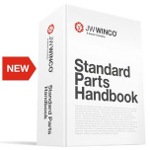 JW Winco's printed Standard Parts Handbook is a comprehensive 2,184-page reference that supports designers and engineers with the largest selection of standard parts categorized into three main groups: operating, clamping, and machine parts. More than 75,000 standard parts can be found in this valuable resource, including the company's most popular sellers as well as brand new products such as toggle clamps, shaft collars, concealed multiple-joint hinges, and hygienically designed components (including ones made of metal-detectable plastics or antibacterial materials).
Get your Standard Parts Handbook today.
---
Low- and high-volume injection molding production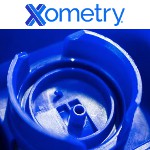 Scale your 3D-printed prototypes into high-volume production parts with Xometry's injection molding service featuring a wide variety of materials, colors, cosmetics, polishes, and surface textures. Low costs and fast lead times are offered for molded parts, and they are all backed by Xometry's Quality Service Guarantee. Insert and overmolding are available too. "7 Ways to Save on Injection Molding" design video featured on this linked page.
Learn more.
---
Perfect coupling solution for almost every situation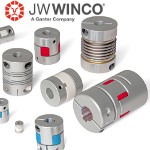 Couplings from JW Winco transmit rotary motions and torques from shaft to shaft. They also even out tolerances and mechanical deflection that would otherwise result in damage to drive or measurement configurations. Winco's portfolio includes the perfect coupling solution for practically every situation, including for torque and power transmission as well as position and motion control. Learn features, standards, installation, and use as well as speeds, temperatures, torsional stiffness, and moment of inertia.
Learn more about coupling options.
Get the JW Winco couplings technical leaflet (PDF). Very informative.
---
All about slip rings -- how they work and their uses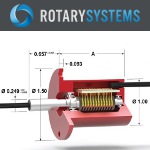 Rotary Systems has put together a really nice basic primer on slip rings -- electrical collectors that carry a current from a stationary wire into a rotating device. Common uses are for power, proximity switches, strain gauges, video, and Ethernet signal transmission. This introduction also covers how to specify, assembly types, and interface requirements. Rotary Systems also manufactures rotary unions for fluid applications.
Read the overview.
---
Way easier, way faster, way more metal: U.S. Department of Energy grant will help MIT team perfect single-step copper separation
By Denis Paiste, Materials Research Laboratory, MIT
MIT associate professor of metallurgy Antoine Allanore has received a $1.9 million grant from the U.S. Department of Energy's Office of Energy Efficiency and Renewable Energy (EERE) to run larger scale tests of a new way to produce copper using electricity to separate copper from melted sulfur-based minerals, which are the main source of copper.
One of Allanore's primary goals is to make high-purity copper that can go directly into production of copper wire, which is in increasing demand for applications from renewable energy to electric vehicles. Production of electric and hybrid cars and buses is expected to rise from 3.1 million vehicles in 2017 to 27.2 million by 2027, with an accompanying nine-fold increase in demand for copper from 204,000 metric tons to 1.9 million metric tons (2.09 million U.S. tons) over the same period, according to a March 2017 IDTechEx report commissioned by the International Copper Association (ICA).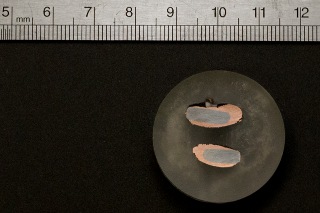 A sample of nearly pure copper is deposited on an iron electrode after extraction through an electrochemical process developed by researchers in the lab of MIT Associate Professor Antoine Allanore. [Photo: Denis Paiste/Materials Research Laboratory]
In June 2017, researchers in Allanore's lab identified how to selectively separate pure copper and other metallic elements from sulfide mineral ore in one step. Their molten sulfide electrolysis process eliminates sulfur dioxide, a noxious byproduct of traditional copper extraction methods, instead producing pure elemental sulfur.
"We think that with our technology we could provide these copper wires with less energy consumption and higher productivity," Allanore says. It may be possible to cut the energy needed for making copper by 20 percent.
In earlier research, postdoc Sulata K. Sahu and graduate student Brian J. Chmielowiec, decomposed sulfur-rich minerals at high temperature into pure sulfur and extracted three different metals at very high purity: copper, molybdenum, and rhenium. The process is similar to the Hall-Héroult process, which uses electrolysis to produce aluminum, but operates at a higher operating temperature to enable production of liquid copper.
Currently, it takes multiple steps to separate out copper, first crushing sulfide minerals, and then floating out the copper-bearing parts. This copper-rich material -- copper concentrate -- is next partially refined in a smelter, and further purified with electrolytic refining. "Professor Allanore's approach would work on the copper concentrate and has the potential to produce copper rod in a single operation while separating unwanted impurities and recovering valuable byproducts that are also in the concentrate," says Hal Stillman, director of technology development and transfer for the International Copper Association. "Professor Allanore's approach is a big step; it allows a completely new approach to refining copper."
The three-year, $1.89 million DOE award will allow Allanore's group to make a larger reactor, producing about 10 times as much liquid copper per hour, and to run the reactor for a longer time, enough to identify what happens to the other metals accompanying copper, which are also commercially important.
Allanore's group effort began this year, and he hopes it will provide the data needed to move on to a pilot plant within three years. "We are aiming to be ready to provide the design criteria, the material, and operating conditions of a one-metric-ton-per-day demonstration reactor," Allanore says. "If everything is successful, that's what we will deliver."
Key technical challenges to overcome are proving the durability of the process over a longer time period and verifying the purity of the metals that are made in the process. Some of the byproducts of copper production, selenium, for example, are valuable in their own right.
"The revolution that we are proposing is that only one reactor would do everything. It would make the liquid copper product and allow us to recover elemental sulfur, and allows us to recover selenium," Allanore says. "We are using electricity, and electrons can be very selective, so we are using electrons in a manner that enables the most efficient separation of the products of the chemical process."
Conventional pyrometallurgy produces copper by burning the ore in air, requires four steps, and produces noxious compounds like sulfur dioxide (SO2) that require secondary processing into sulfuric acid. The initial batch of copper also requires further processing. "It leaves behind copper metal with too much sulfur and too much oxygen, too much for downstream direct wire production," Allanore says.
Allanore lab's new molten sulfide electrolysis method better handles trace metals and other impurities that come with the copper, allowing for separation of multiple elements at high purity from the same production process. "Therefore, we can rethink the manufacturing process of copper wires," Allanore says.
"The essential part is about providing the sector -- mining companies, existing smelting companies and existing copper producers -- some data that show what happens on longer operations and at a larger scale," Allanore says.
The International Copper Association conducted a Life Cycle Assessment that identified several areas where the copper industry can improve its environmental footprint. The study indicates the industry needs to continue reducing on-site sulfur dioxide emissions and to get its electricity from sources that are more environmentally friendly. Allanore's project is relevant to both these issues.
"If developed and deployed, it has the potential to decrease energy demand, operate entirely on renewable energy, and reduce sulfur dioxide emissions," ICA technology director Stillman says. "In addition, it can separate unwanted impurities and recover valuable by-products from the concentrate. Right now, the technical evidence that is creating excitement is a small-scale proof-of-principle demonstration. It's great that EERE has provided the needed initial funding to explore the potential. If the process works at larger scale, it could be the type of revolutionary approach that the industry is seeking."
Allanore's award is one of 24 early-stage, innovative technology projects receiving up to $35 million in support. It was announced by the U.S. Office of Energy Efficiency and Renewable Energy Advanced Manufacturing Office earlier this year.
Published November 2018
Rate this article