Brushless slotted flat motor weighs only 15 grams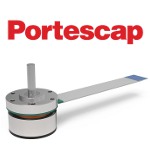 The 20ECF brushless slotted flat motor is the latest motor to join Portescap's flat motor line. The motor's 19-mm rotor diameter is notably smaller than the 20-mm diameter of competitive solutions. At 15 grams, the 20ECF provides a mass savings of at least 30% when compared to competing motion solutions. The motor's design optimization also helps it achieve a 50% improved motor regulation factor relative to standard available solutions. Applications include surgical and service robotics, lab automation, premium tattoo machines, electric grippers, LiDar, and pumps.
Learn more.
---
Efficient, reliable and flexible robot gripper optimizes machine tending operations

To continuously deliver high-quality results to its customers, WEFAG AG not only invested in new CNC machines, but also deployed a collaborative application with the 3FG15 gripper from OnRobot to tend the CNC machines. This makes it possible for the Swiss family-owned company to meet extremely short delivery times and smaller batch sizes confidently, while also reducing the workload of employees, who can now focus on more demanding tasks.
Watch how the 3FG15 delivered an ROI in 2 months.
Learn more: How to automate machine tending.
---
Differences between types of multi-axis positioning stages -- parallel vs. stacked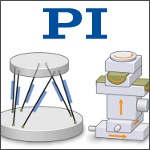 According to the experts at PI (Physik Instrumente), stacking individual motorized stages is a fine approach for assemblies of just a few axes, but as applications become more complex a 6-axis stage design based on parallel kinematics could be the best option. Learn about stiffness, inconsistent dynamics, size and weight fragility, and even cabling considerations for multi-axis applications. Lots of good info here.
Read this informative PI blog.
---
Universal Robots' new UR20 Cobot makes its U.S. debut at IMTS 2022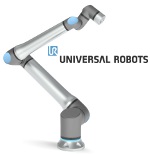 Attendees at North America's leading machine tool show (IMTS) are experiencing how the all-new collaborative, industrial cobot from Universal Robots delivers the longest reach and payload in its class, offering the ability to automate even more hard-to-staff tasks in a market struggling to hire. Also learn about cobot grippers, machine tending, robo welding, and more.
Read the full article.
---
Miniature voice coil servo motor with 1-micron resolution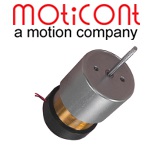 The miniature GVCM-016-019-01M Linear Voice Coil Servo Motor from Moticont is smaller in diameter than a dime and features a high force-to-size ratio of 1.5 N (5.3 oz) continuous force and 4.6 N (16.6 oz) of peak force. These brushless mini linear servo motors are clean, quiet, and feature high acceleration/deceleration, high speed, high reliability, and cog-free linear motion. An ideal choice for haptic feedback, pipetting in medical devices, machining and drilling, scanners, laser beam steering, sorting, assembly, and more. Can also be a low-cost replacement for pneumatic linear actuators.
Learn more.
---
MAHLE claims new EV motor is most durable -- can run indefinitely with high performance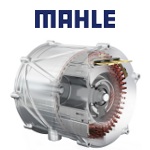 Automotive supplier MAHLE says it has developed "the most durable electric motor available" for electric vehicle (EV) applications. Unique to the market, the traction motor -- with a continuous output of more than 90% of its peak output -- can run indefinitely with high performance thanks to a new cooling concept.
Read the full article.
---
What are Crossed Roller Bearings?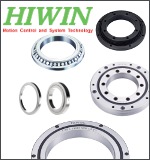 Learn all about HIWIN Crossed Roller Bearings that are three to four times more rigid than standard bearing solutions and are capable of handling loads in the axial, radial, and moment directions. They consist of an outer ring, an inner ring, and a plurality of rollers and spacers. The roller lies between the inner and outer ring with the spacers placed between the rollers to prevent the mutual friction between them, thereby decreasing the torque resistance for rotation. Many options are available depending on the level of rigidity needed.
Learn more.
---
Compact electrically controlled hydraulic actuator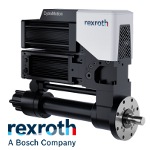 Bosch Rexroth has expanded its range of standardized self-contained actuators by adding the CytroMotion system solution. With the help of the new compact actuator, linear movements involving forces up to 110 kN can be achieved in a range of machines and systems in smaller spaces -- more efficiently and more sustainably. These benefits can be seen over the entire life cycle. Thanks to fully electric control, CytroMotion makes engineering and commissioning easier. The efficient, power-on-demand drive and the maintenance-free, hermetically sealed design also minimize operating costs.
Learn more.
---
Belt-driven actuators for harsh environments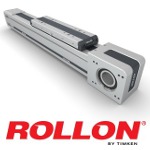 Rollon's newly enhanced Plus System lineup of belt-driven linear actuators can be integrated seamlessly with industrial machines. Combining sturdy construction, protective features (sealed), and high-performance characteristics for load, moment control, speed, and acceleration, the Plus System family features an anodized aluminum structure and steel reinforced driving belt. Three types available: Plus System ELM completely enclosed unit, Plus System ROBOT for multi-axis or SCARA robots, and Plus System SC for vertical motion in gantry applications.
Learn more.
---
Linear positioning and motion systems at IMTS 2022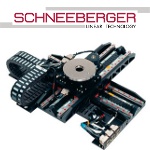 SCHNEE-BERGER Linear Technology will spotlight its precision positioning and motion systems at IMTS 2022 in September. On display will be a fully functioning demo of a complete linear motion technology system featuring the company's leading and most innovative linear motion components. When linear tech components are designed to work together to create the most effective solution for machine movement, OEMs can accelerate design and manufacturing, reduce assembly time and labor, and achieve a lower TCO.
Learn more.
---
Micro-sized FlexPro servo drive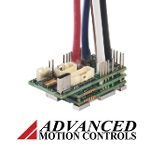 ADVANCED Motion Controls' new 60-A continuous FlexPro servo drive model FM060-60C-RM is the third "machine embedded" version in this power range, adding RS-485/232 communication to the previously released EtherCAT and CANopen versions. This drive can operate at its 60-A peak rating continuously with no need for current foldback -- impressive because the micro-package size means up to four units can fit within the footprint of a business card. Applications include cobots, AMRs, AGVs, portable devices, lab and warehouse automation, military equipment, and more.
Learn more.
---
NSK's new Active Casters help robots move effortlessly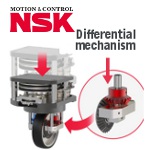 NSK has developed new Active Caster technology for service robots and mobility drive applications. The compact, electric-powered turning unit provides both drive and steering functions based on the difference in rotation between two motors. The developers say it generates less vibration compared to an omnidirectional mobility unit using Mecanum wheels.
Read this informative NSK article.
---
Hybrid stepper motor with 8-pin integrated connector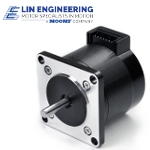 Lin Engineering's NEMA 23 (57-mm) hybrid stepper motor can be ordered with an 8-pin integrated connector that allows for multiple connection options. Standard and customized windings and shaft options are available to match your performance requirements, as well as customizable leads and wire harness. This high-volume-availability motor may be the perfect drop-in replacement for your designs if you are experiencing supply chain issues.
Learn more.
---
IronHorse jet pump and stainless steel motors
Automation-Direct has added the new, economical IronHorse MTRJ series of jet pump motors to their AC motor lineup. They come in a TEFC enclosure with a 56J frame that has a threaded shaft for direct connection to a jet pump, and are available in 120/230 VAC from 1/3 to 2 hp and in 208-230/460 VAC from 1/3 to 3 hp at 3,600 rpm. AutomationDirect has also added the MTS series of IronHorse motors that offer premium efficiency (EISA compliant) and come with an IP69K-rated stainless steel construction that can survive the harshest of environments. They are available in sizes from 1/3 to 20 hp in 208-230/480 VAC 3-phase and in speeds of 1,200, 1,800, and 3,600 rpm.
Learn more.
---
Machine learning eliminates cogging for linear motors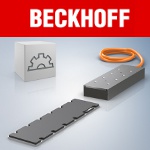 The highly dynamic AL8000 linear motors from Beckhoff now meet even greater requirements for accuracy and synchronization with the new TwinCAT Cogging Compensation software, which compensates for cogging forces. Cogging forces in linear motors are caused by the magnetic attraction between the iron core in the primary part and the permanent magnets in the secondary part. AL8000 linear motors are particularly suitable for high-precision applications such as milling machines or laser cutting machines.
Learn more.
---
Thanks for the Opportunity: NASA's record-setting rover mission on Mars ends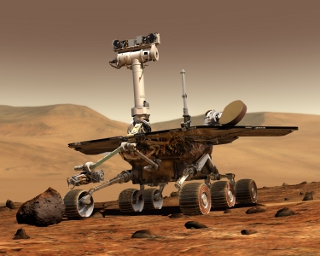 One of the most successful and enduring feats of interplanetary exploration, NASA's Opportunity rover mission, is at an end after almost 15 years exploring the surface of Mars and helping lay the groundwork for NASA's return to the Red Planet.
The Opportunity rover stopped communicating with Earth when a severe Mars-wide dust storm blanketed its location in June 2018. After more than a thousand commands to restore contact, engineers in the Space Flight Operations Facility at NASA's Jet Propulsion Laboratory (JPL) made their last attempt to revive Opportunity Tuesday, Feb. 12, to no avail. The solar-powered rover's final communication was received June 10, 2018.
"It is because of trailblazing missions such as Opportunity that there will come a day when our brave astronauts walk on the surface of Mars," said NASA Administrator Jim Bridenstine. "And when that day arrives, some portion of that first footprint will be owned by the men and women of Opportunity, and a little rover that defied the odds and did so much in the name of exploration."
Designed to last just 90 Martian days and travel 1,100 yd (1,000 m), Opportunity vastly surpassed all expectations in its endurance, scientific value, and longevity. In addition to exceeding its life expectancy by 60 times, the rover traveled more than 28 miles (45 km) by the time it reached its final resting spot on Mars' Perseverance Valley.
"For more than a decade, Opportunity has been an icon in the field of planetary exploration, teaching us about Mars' ancient past as a wet, potentially habitable planet, and revealing uncharted Martian landscapes," said Thomas Zurbuchen, associate administrator for NASA's Science Mission Directorate. "Whatever loss we feel now must be tempered with the knowledge that the legacy of Opportunity continues -- both on the surface of Mars with the Curiosity rover and InSight lander -- and in the clean rooms of JPL, where the upcoming Mars 2020 rover is taking shape."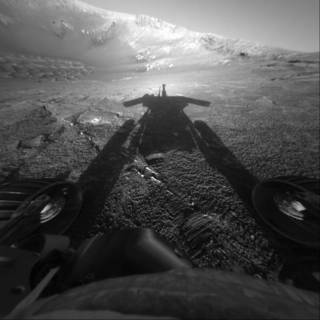 This dramatic image of NASA's Mars Exploration Rover Opportunity's shadow was taken on sol 180 (July 26, 2004) by the rover's front hazard-avoidance camera as the rover moved farther into Endurance Crater in the Meridiani Planum region of Mars. [Credits: NASA/JPL-Caltech]
The final transmission, sent via the 70-m Mars Station antenna at NASA's Goldstone Deep Space Complex in California, ended a multifaceted, eight-month recovery strategy in an attempt to compel the rover to communicate.
"We have made every reasonable engineering effort to try to recover Opportunity and have determined that the likelihood of receiving a signal is far too low to continue recovery efforts," said John Callas, manager of the Mars Exploration Rover (MER) project at JPL.
Opportunity landed in the Meridiani Planum region of Mars on Jan. 24, 2004, seven months after its launch from Cape Canaveral Air Force Station in Florida. Its twin rover, Spirit, landed 20 days earlier in the 103-mile-wide (166-km-wide) Gusev Crater on the other side of Mars. Spirit logged almost 5 miles (8 km) before its mission wrapped up in May 2011.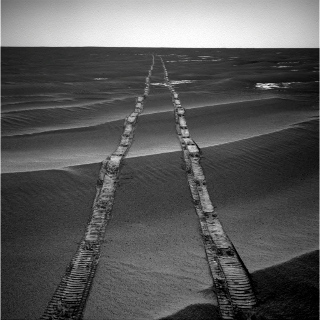 In this navigation camera raw image, NASA's Opportunity Rover looks back over its own tracks on Aug. 4, 2010. [Credit: NASA/JPL-Caltech]
From the day Opportunity landed, a team of mission engineers, rover drivers, and scientists on Earth collaborated to overcome challenges and get the rover from one geologic site on Mars to the next. They plotted workable avenues over rugged terrain so that the 384-lb (174-kg) Martian explorer could maneuver around and, at times, over rocks and boulders, climb gravel-strewn slopes as steep as 32 degrees (an off-Earth record), probe crater floors, summit hills, and traverse possible dry riverbeds. Its final venture brought it to the western limb of Perseverance Valley.
"I cannot think of a more appropriate place for Opportunity to endure on the surface of Mars than one called Perseverance Valley," said Michael Watkins, director of JPL. "The records, discoveries, and sheer tenacity of this intrepid little rover is testament to the ingenuity, dedication, and perseverance of the people who built and guided her."
More Opportunity Achievements:
Set a one-day Mars driving record March 20, 2005, when it traveled 721 ft (220 m).
Returned more than 217,000 images, including 15 360-degree color panoramas.
Exposed the surfaces of 52 rocks to reveal fresh mineral surfaces for analysis and cleared 72 additional targets with a brush to prepare them for inspection with spectrometers and a microscopic imager.
Found hematite, a mineral that forms in water, at its landing site.
Discovered strong indications at Endeavour Crater of the action of ancient water similar to the drinkable water of a pond or lake on Earth.
All of the off-roading and on-location scientific analyses were in service of the Mars Exploration Rovers' primary objective: To seek out historical evidence of the Red Planet's climate and water at sites where conditions may once have been favorable for life. Because liquid water is required for life, as we know it, Opportunity's discoveries implied that conditions at Meridiani Planum may have been habitable for some period of time in Martian history.

VIDEO: Drive along with the NASA's Opportunity Mars rover and hear the voices of scientists and engineers behind the mission. Designed to run for 90 days, the exploration spanned almost 15 years. Along the way, it discovered definitive proof of liquid water on ancient Mars and set the off-world driving record.
"From the get-go, Opportunity delivered on our search for evidence regarding water," said Steve Squyres, principal investigator of the rovers' science payload at Cornell University. "And when you combine the discoveries of Opportunity and Spirit, they showed us that ancient Mars was a very different place from Mars today, which is a cold, dry, desolate world. But if you look to its ancient past, you find compelling evidence for liquid water below the surface and liquid water at the surface."
All those accomplishments were not without the occasional extraterrestrial impediment. In 2005 alone, Opportunity lost steering to one of its front wheels, a stuck heater threatened to severely limit the rover's available power, and a Martian sand ripple almost trapped it for good. Two years later, a two-month dust storm imperiled the rover before relenting. In 2015, Opportunity lost use of its 256-MB flash memory and, in 2017, it lost steering to its other front wheel.
Each time the rover faced an obstacle, Opportunity's team on Earth found and implemented a solution that enabled the rover to bounce back. However, the massive dust storm that took shape in the summer of 2018 proved too much.
"When I think of Opportunity, I will recall that place on Mars where our intrepid rover far exceeded everyone's expectations," Callas said. "But what I suppose I'll cherish most is the impact Opportunity had on us here on Earth. It's the accomplished exploration and phenomenal discoveries. It's the generation of young scientists and engineers who became space explorers with this mission. It's the public that followed along with our every step. And it's the technical legacy of the Mars Exploration Rovers, which is carried aboard Curiosity and the upcoming Mars 2020 mission. Farewell, Opportunity, and well done."
Mars exploration continues unabated. NASA's InSight lander, which touched down on Nov. 26, is just beginning its scientific investigations. The Curiosity rover has been exploring Gale Crater for more than six years. And NASA's Mars 2020 rover and the European Space Agency's ExoMars rover both will launch in July 2020, becoming the first rover missions designed to seek signs of past microbial life on the Red Planet.
JPL managed the Mars Exploration Rovers Opportunity and Spirit for NASA's Science Mission Directorate in Washington. For more information about the agency's Mars Exploration program, go to www.nasa.gov/mars.
Source: NASA's Jet Propulsion Laboratory
Published February 2019
Rate this article