Appearance models impress clients, designers alike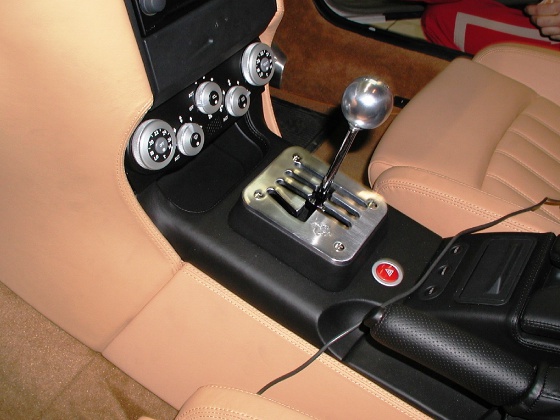 A fully functional automotive console model created by 3D Systems On Demand. [Courtesy of 3D Systems On Demand]
By Bob Cramblitt
The futurist and writer Arthur C. Clarke famously said that any sufficiently advanced technology is indistinguishable from magic.
It's a sentiment shared by The Netherlands-based designer Robert Bronwasser when discussing "appearance models," the realistic prototypes produced with a combination of 3D printing, traditional manufacturing processes, and expert hand finishing.
"Every time you present a realistic model to a client for the first time, the response is always great," he says. "Clients are amazed by the quality of the model because they don't understand how it was made so quickly and realistically. It's some kind of magic for them."
In Bronwasser's case, the magic comes from the 3D Systems On Demand facility in The Netherlands.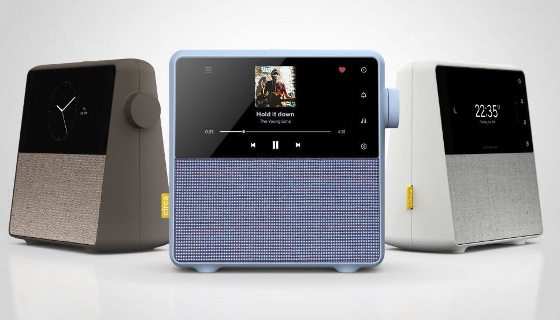 Appearance models of clock radios created by 3D Systems On Demand for Robert Bronwasser Design. [Courtesy of Robert Bronwasser Design]
Nearly endless options
Appearance models turn CAD representations into highly realistic physical parts and assemblies for aesthetic review, internal evaluation, trade shows, and sales presentations.
"We have more than 30 years of experience creating appearance models," says Marc Kemkens, general manager of the Benelux division of 3D Systems On Demand. "We work together with the customer to find the best solution to create a model with the exact look and feel of the finished product."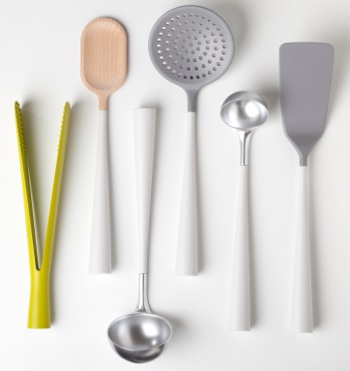 Kitchen tools designed by Robert Bronwasser and modeled by 3D Systems On Demand. [Courtesy of Robert Bronwasser Design]
According to Kemkens, the options for appearance models are practically endless. Models can vary in size from a tiny hearing aid to a full-size prototype of an MRI scanner, like one that was created for Philips Design. Materials and processes span the full range available for 3D printing, and can be augmented by more traditional production and in-house artistic skills. Any type of finish can be created and any type of Pantone color specified by the client can be matched.
"The secret to producing the best appearance models is not to put limits on the choice of technologies and processes," says Marco Maio, general manager for 3D Systems On Demand in Italy.
"Working side by side with designers," says Maio, "we can make a model that perfectly mimics quality and aesthetics of the real product in every single detail: radius, soft edges, flashes and gaps, graphics, component assembly matching, and surface treatments such as painting, chroming, and foiling."
The benefits of collaboration
Applications for appearance models span a wide range of industries and applications. 3D Systems On Demand customers include Philips Design (consumer and medical products), Whirlpool (appliances), Grohe (bath), Sonova (hearing aids), Sea Tools (underwater oil industry machinery), and many of the major automotive manufacturers.
"The big advantage of working with an organization like 3D Systems On Demand is the combination of high-end printing technologies and traditional hand-made model-making and finishing," says Bronwasser. "They take over a lot of work that I would have to do otherwise, like determining the kind of techniques required to produce the model and technical issues like construction and assembly."
A major benefit for Dirk Vananderoye, creative director at Philips Design, is collaboration.
"The key is direct communication -- what I call co-creation," he says. "There's great value in having direct contact with a model-maker that understands designers and has creative engineers on the team. Together, we build the best solution."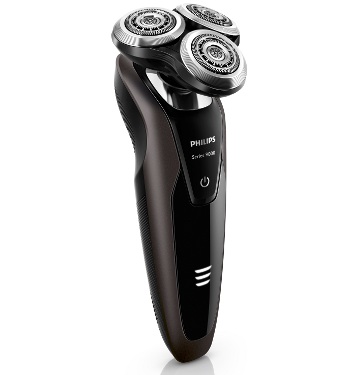 An electric shaver appearance model produced with a mix of 3D printing, more traditional production processes, and hand finishing. [Courtesy of Philips Design]
Freedom of choice
Philips Design uses 3D Systems On Demand for nearly every phase of design, according to Vananderoye, beginning at the concept stage and progressing through evaluation of different concepts, marketing and R&D studies, production prototyping, and pre-production, where a complete product shell is produced with all the electrical parts for clinical trials and customer interaction.
The appearance models come into play in the later stages of product development, when typically the design needs to be assessed by corporate stakeholders and potential customers.
In the case of a clock radio produced for Bronwasser, 3D Systems On Demand dipped into its full arsenal of tools and skills, including 3D SLA printing using Accura Xtreme materials, cast urethane from a silicone rubber mold, CNC milling, hand-molded cloth, and in-house spray painting to match the designer's Pantone color specifications.
An electric shaver prototype for Philips includes 3D SLA printing using Accura Xtreme material, hand-milled aluminum, chrome parts from milled brass, and working LEDs. It is the exact weight, size, and feel of the manufactured product.
"The presentation of the appearance model is one of the coolest moments of the design process," says Bronwasser. "The product has gone from a concept to something you can touch and hold. It's an emotional moment when you first see it and it looks better than anyone thought it would. In the end, it's not my baby anymore; it's going to be the client's baby now."
Breaking new ground
Vananderoye feels that Philips Design is breaking new ground in conjunction with 3D Systems On Demand.
"Building a final model of an MRI machine at a 1:1 scale to do user testing is a challenge that nobody else I know is doing," he says.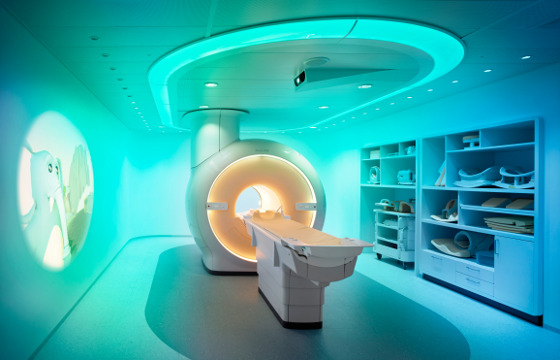 Life-size Philips Ingenia MRI scanner model. [Courtesy of Philips Design]
The next step, Vananderoye says, is already underway at Philips: extending outsourcing into new means of manufacturing that promise benefits such as greater customization, faster time to market, lighter-weight parts, greater durability, and levels of performance efficiency not possible through traditional production processes alone.
Published February 2019
Rate this article